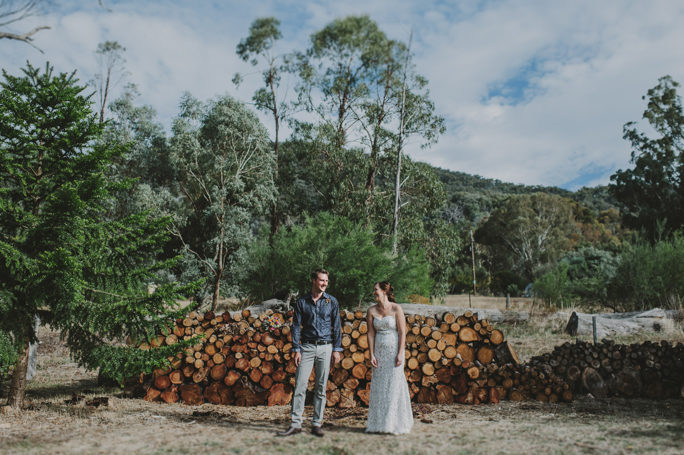 Jess + Rhys were hitched – in true laid-back country style – under a huge gumtree on Rhys' dad's farm, with a reception in a small community hall in Moorngag, Victoria. The couple and their guests camped in nearby fields, many games of cricket were played, and everyone pitched in (excuse the pun) to make it a relaxed, intimate and personal weekend.
They invited Alastair and I as She Takes Pictures He Makes Films to capture their story (we took our friend and lovely assistant John Possemato along for the ride).
We strolled through long grass, feasted on delicious food, danced in the dirt and gazed up at the stars by a giant bonfire…
Check out Alastair's beautiful film and a few photo highlights from this lovely couple's weekend.
Soundtrack to the film kindly provided by Wesley Jensen and Get Better.