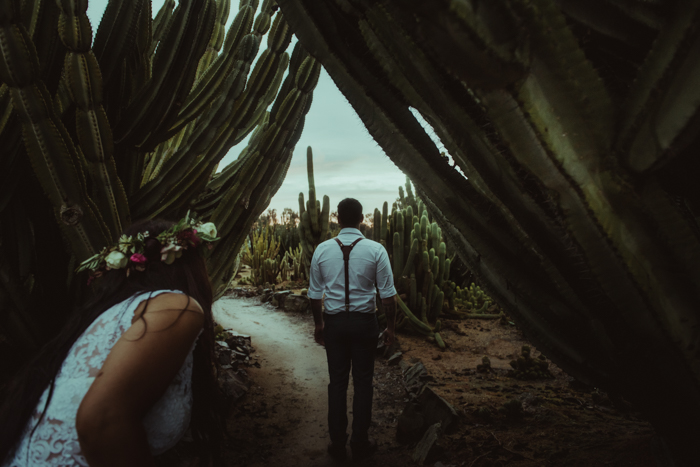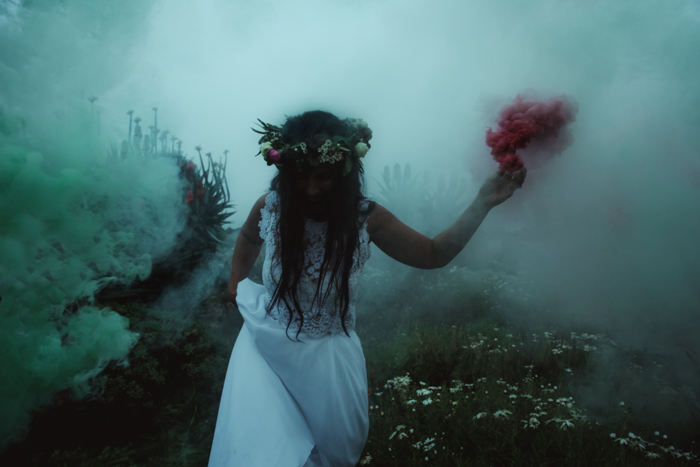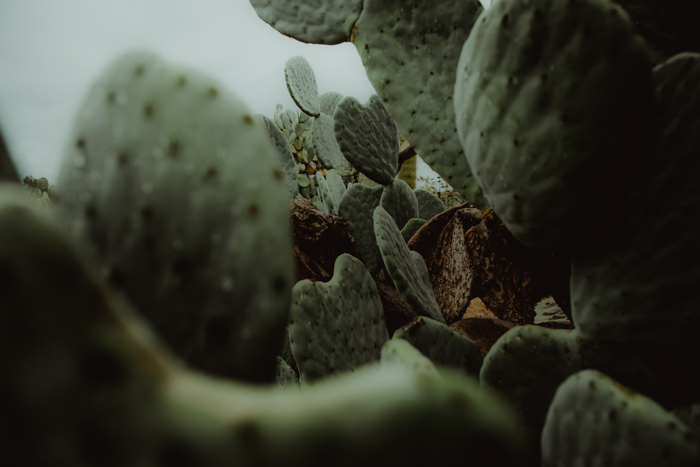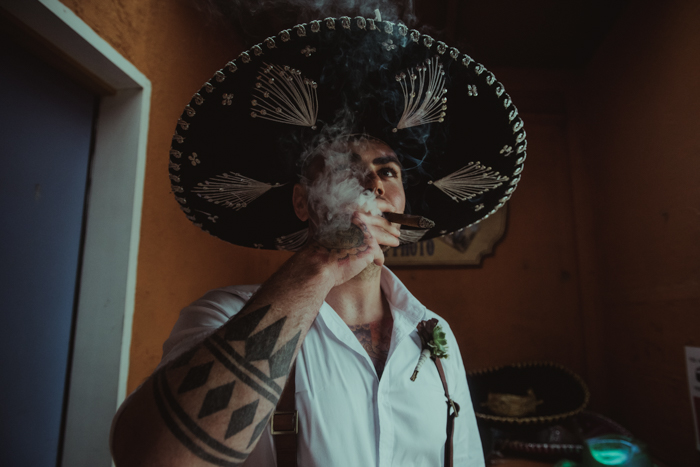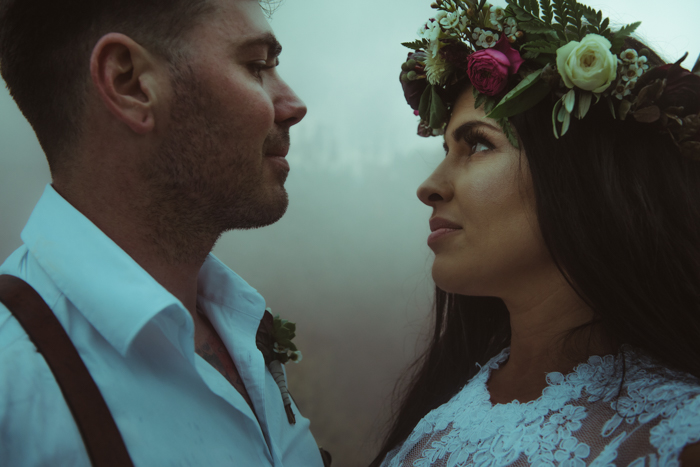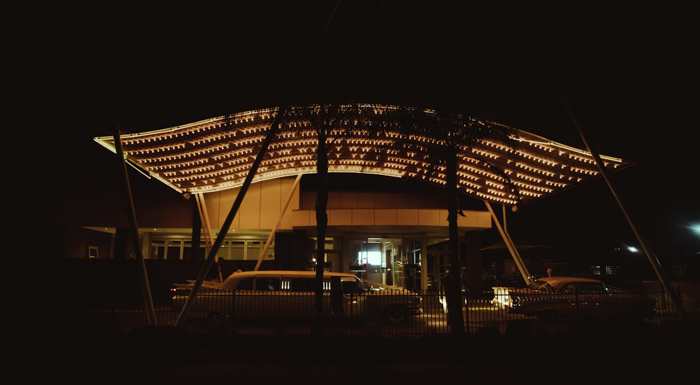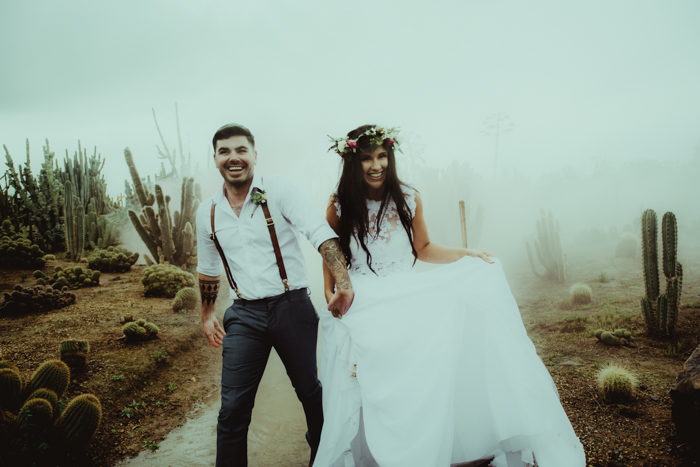 Wait…
Let's backtrack.
Amanda and Cam planned their elopement style wedding – with only eight close family members and friends to be present – at Cactus Country, an otherworldly garden of Eden on the border of Victoria and New South Wales. They dreamt of saying their vows amongst vivid colours and glorious sunshine; but does nature always play along? No. Nature's kind of a dick sometimes.
For a couple like this, however, no amount of torrential downpours were going to get in their way. What followed was an epic adventure – battles with storms and millions of thorns; dances in clouds of coloured smoke; cross-country rides in classic cars… all culminating in a sumptuous feast at Junction Moama, with stunning styling by the bride herself.
I haven't found the time to blog a full wedding in over a year (!), but I just couldn't wait to share this one with you all.
Captured by Alastair and me as She Takes Pictures He Makes Films. Big love to Alex Stevens for her assistance on the day.
UPDATE: See Alastair's film at the bottom of the post, featuring a soundtrack by Sal Kimber and a title illustration by Caro Facelli.
♦ Featured on Hello May
—
"Luce, where do we begin? The photos have turned out absolutely amazing. Of course the whole time we were planning we had our fingers crossed for sunny days, but even though that wasn't the case we had full confidence with your ability. Given the horrendous weather forecast for that single day of the week, we must say the end result exceeded all expectations… we wouldn't have changed a thing if we were to do it all again." – Amanda + Cam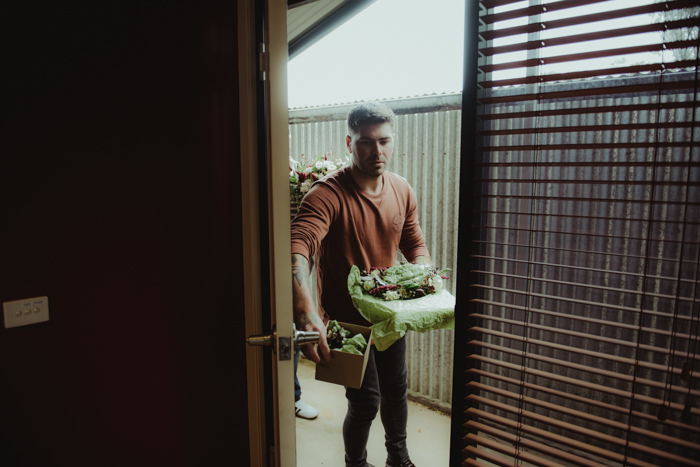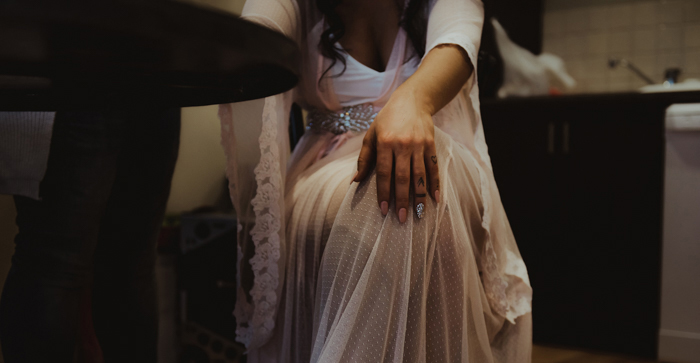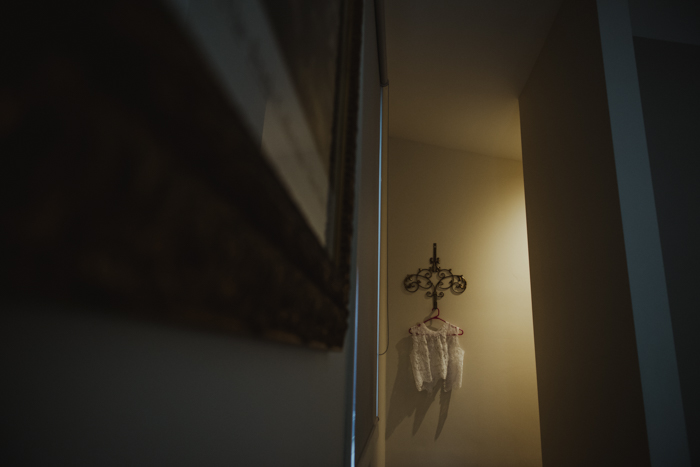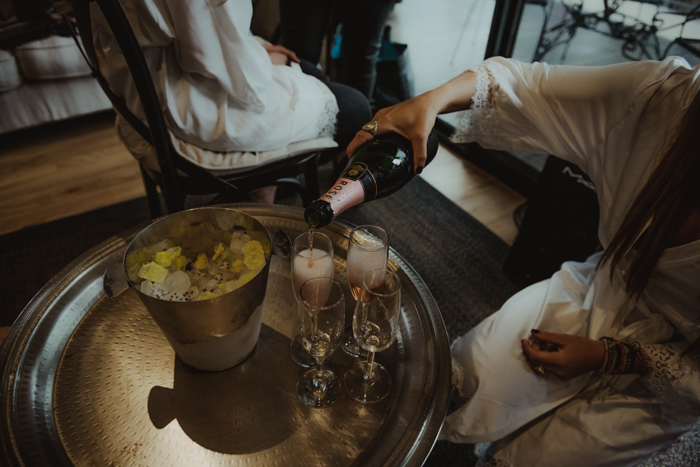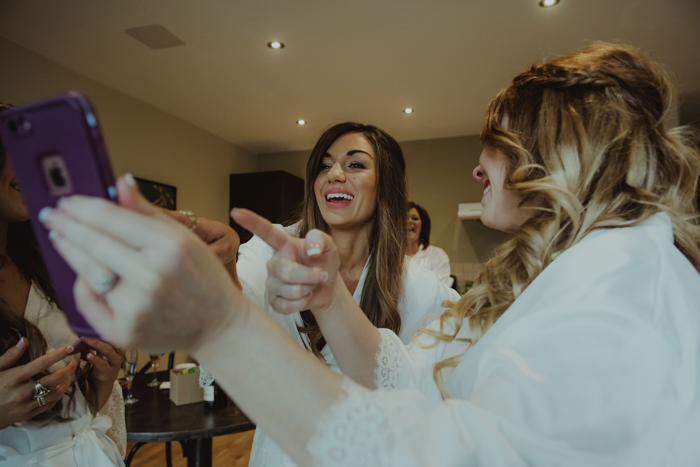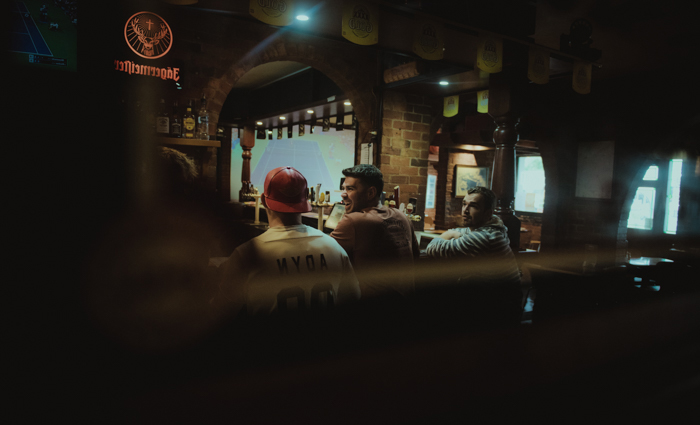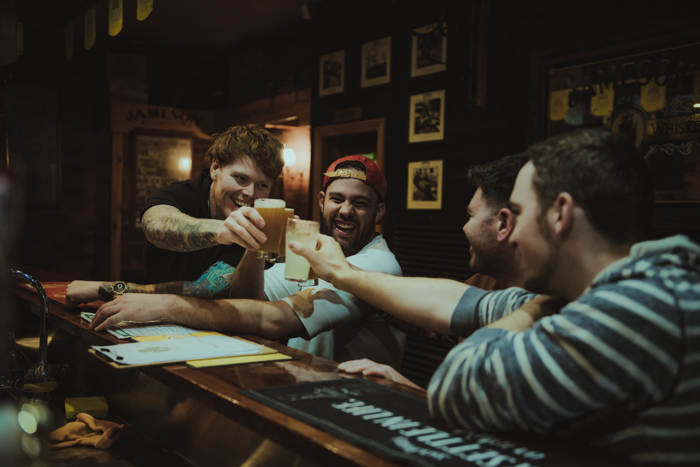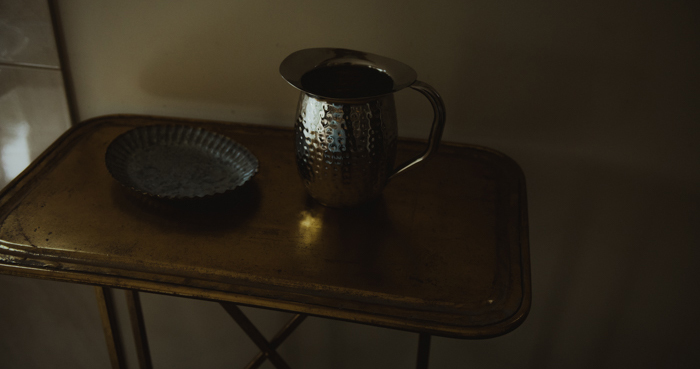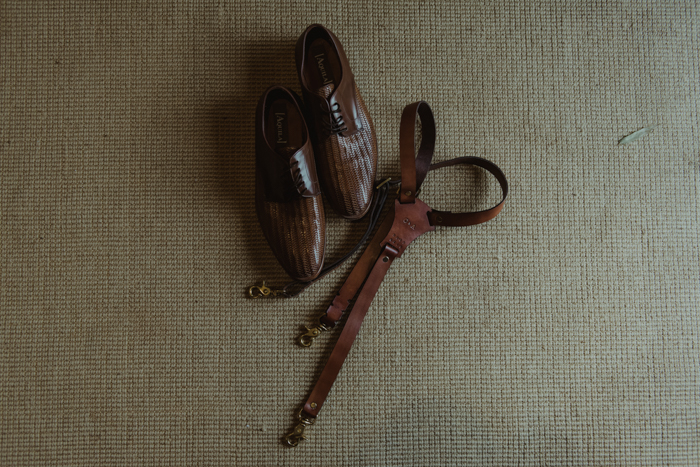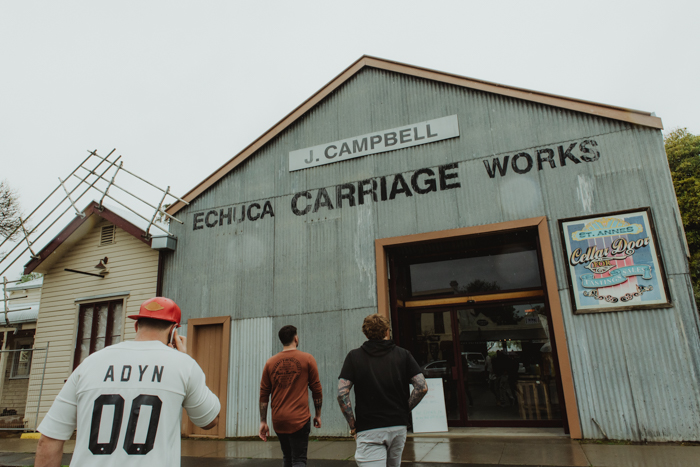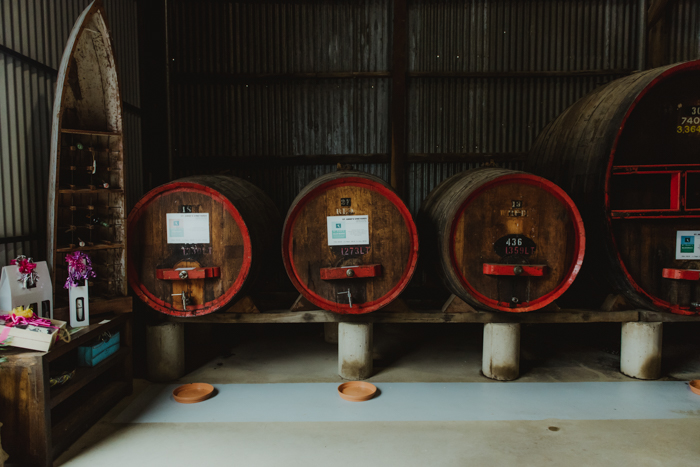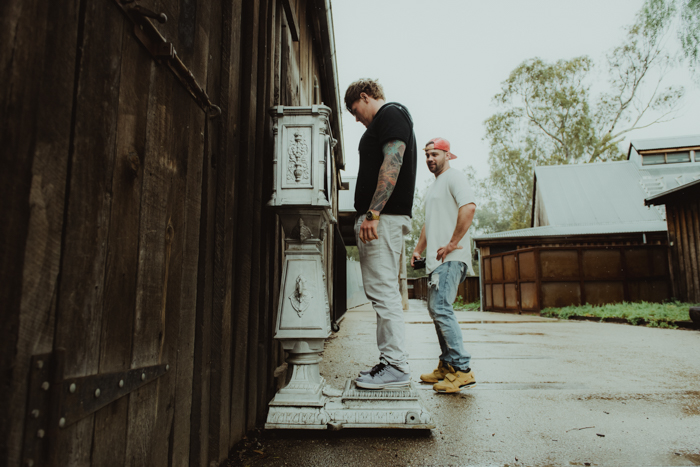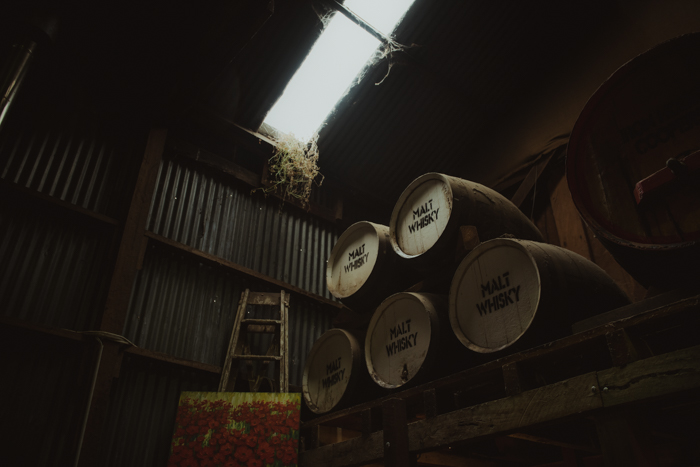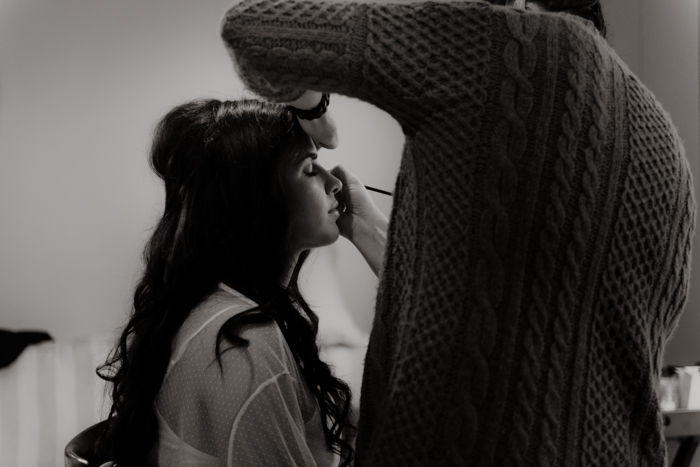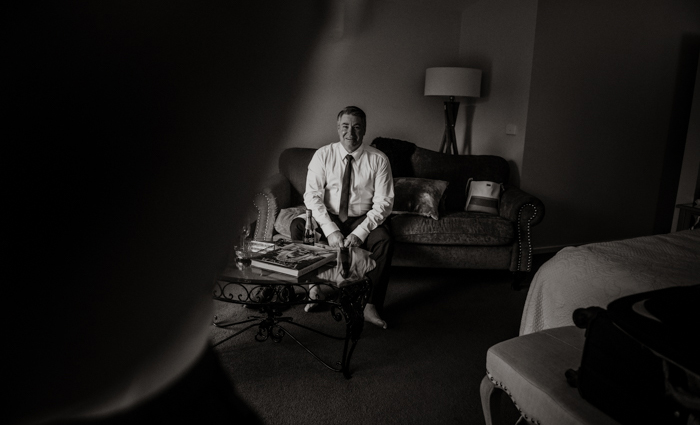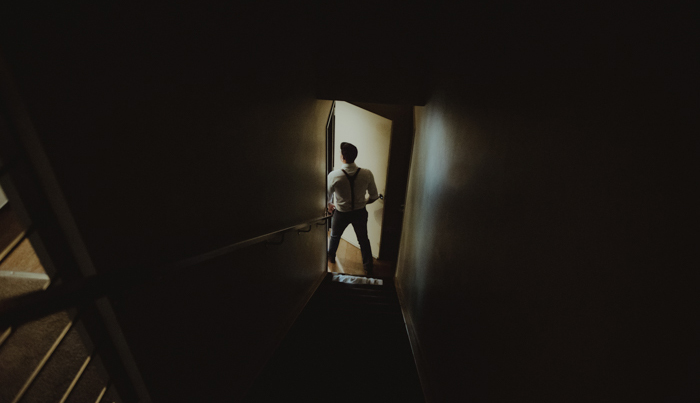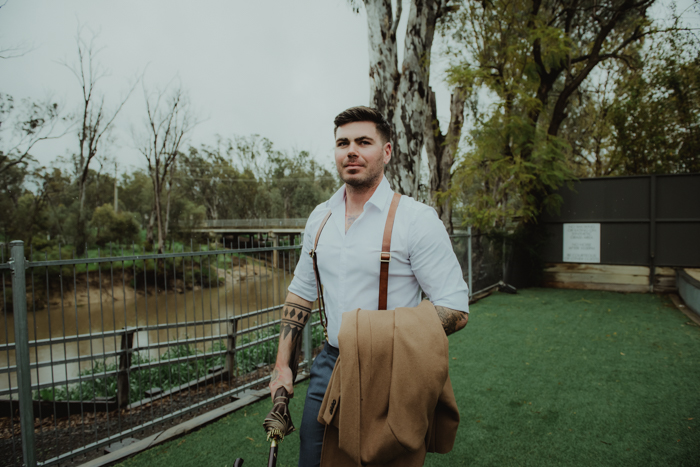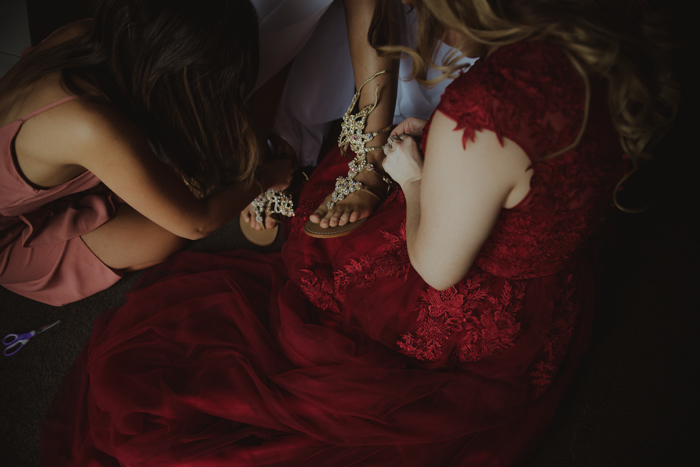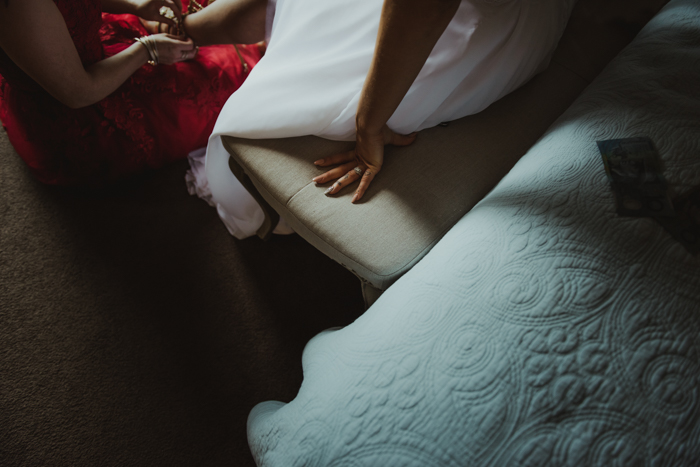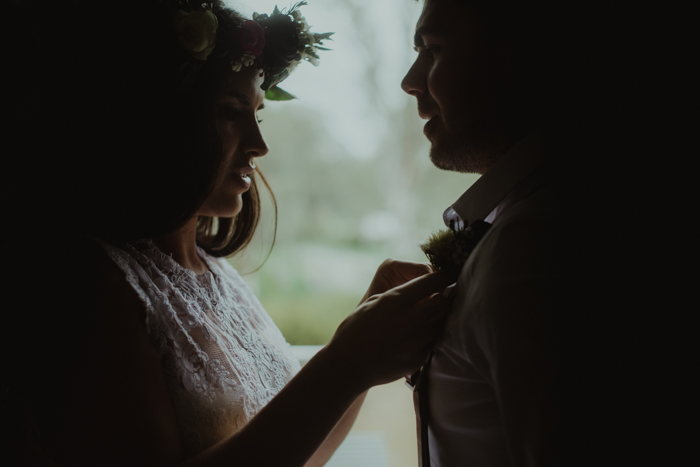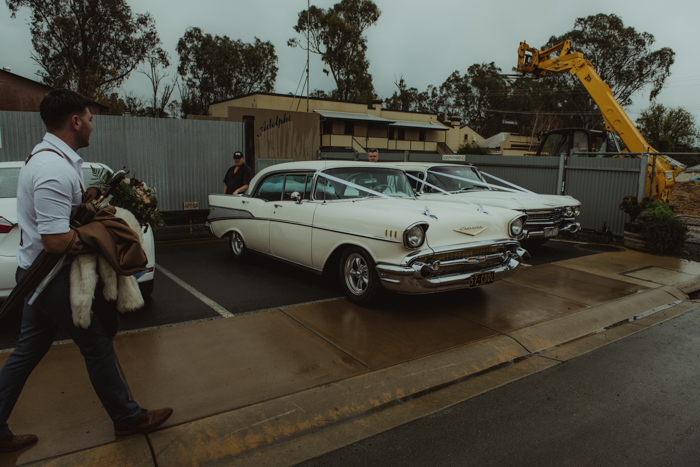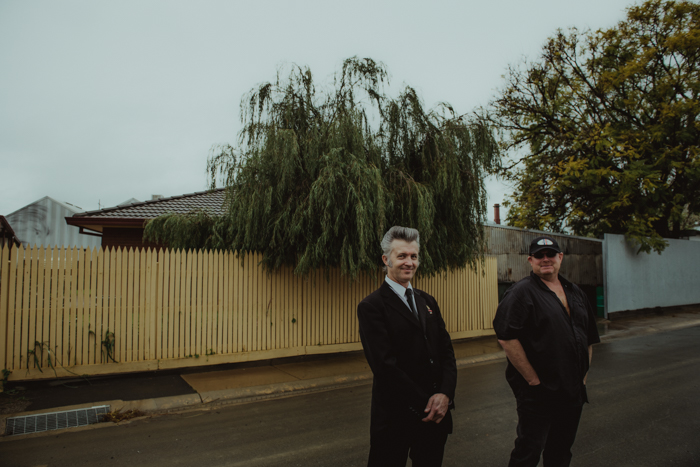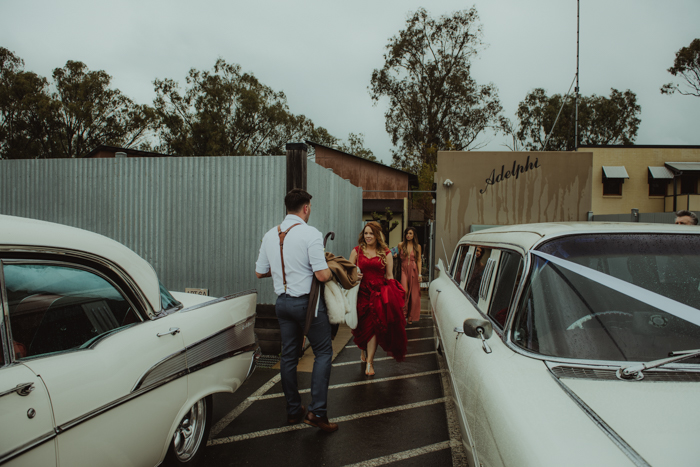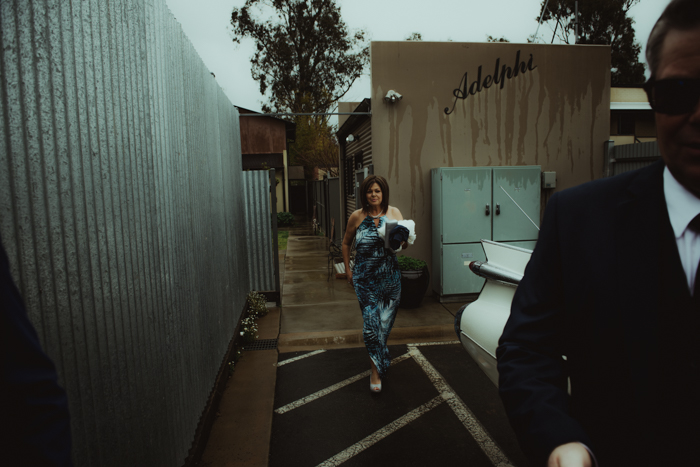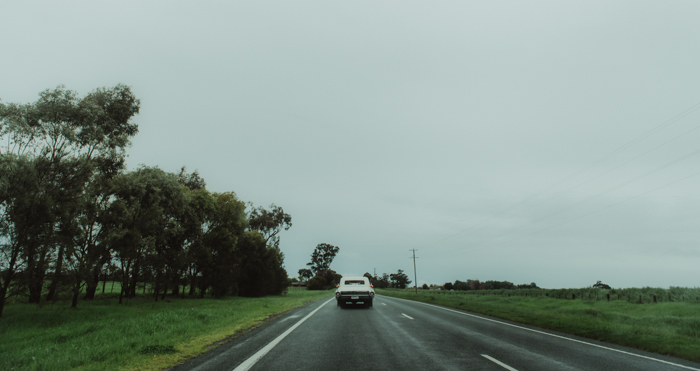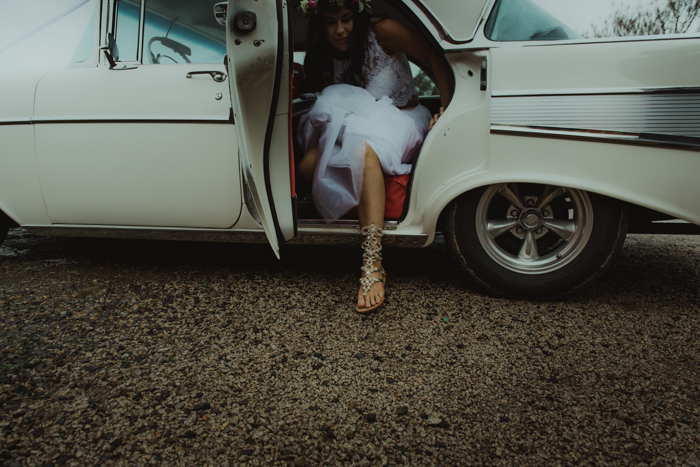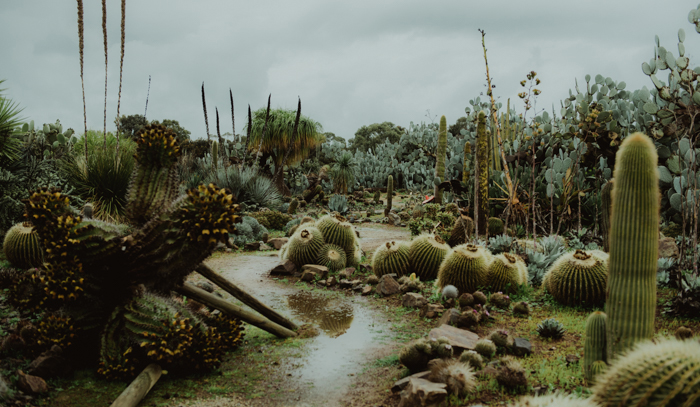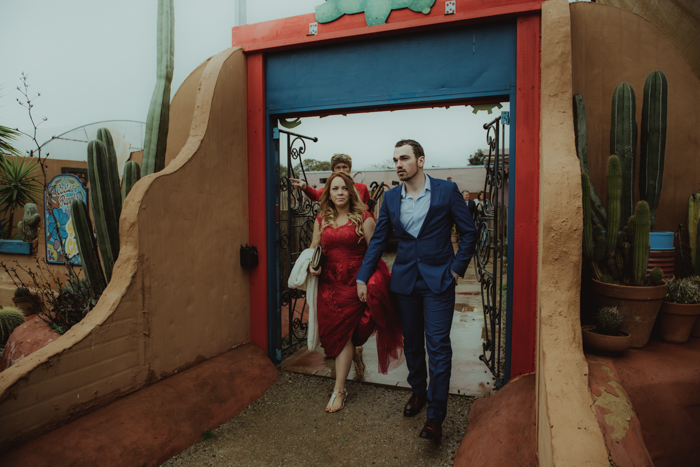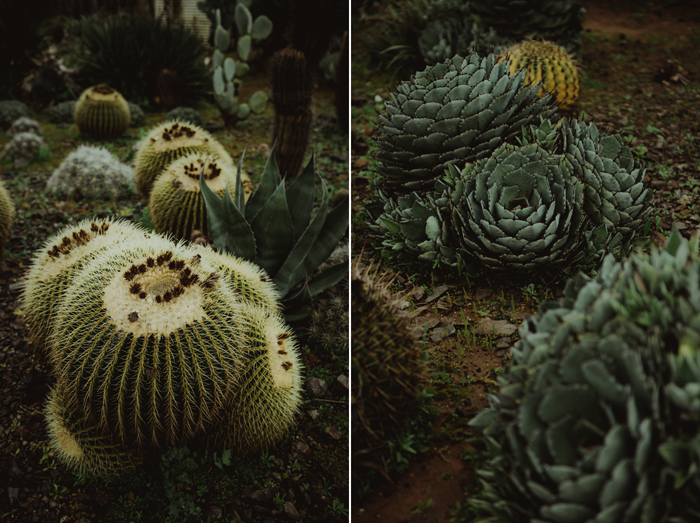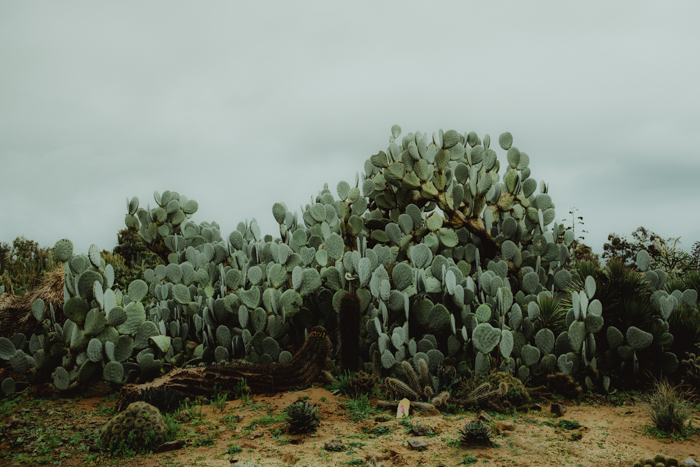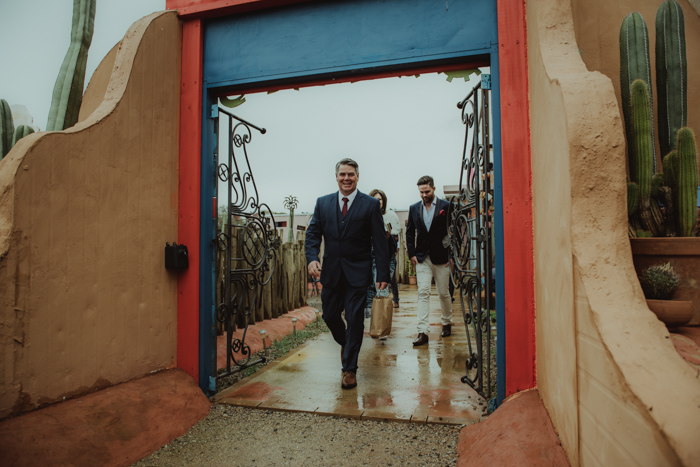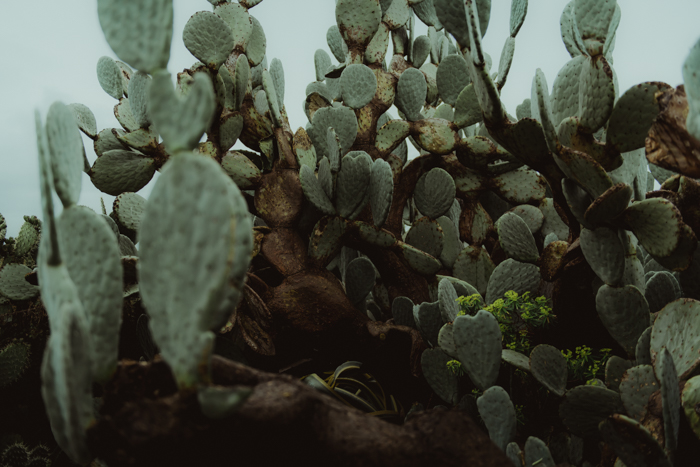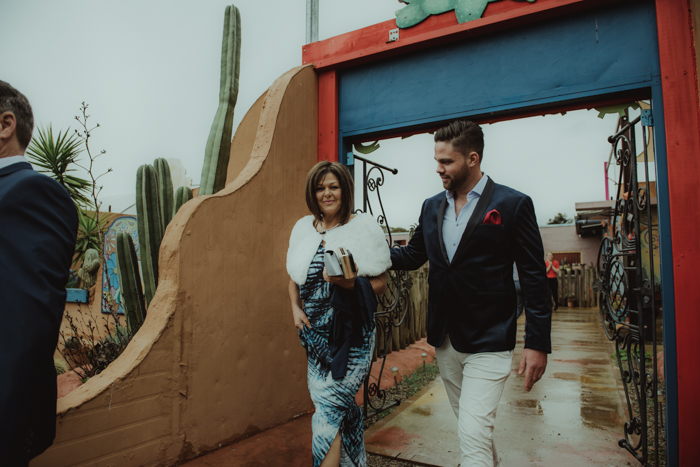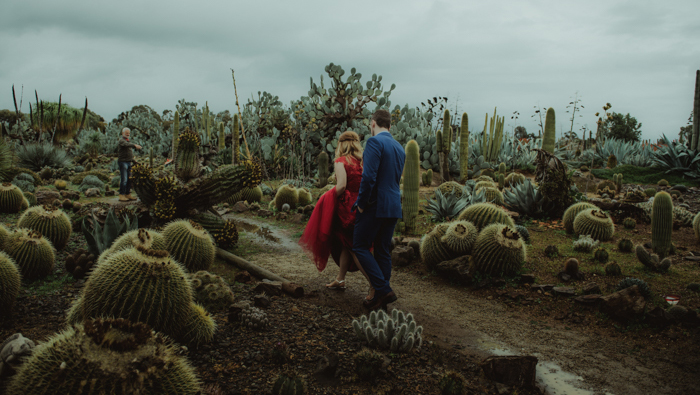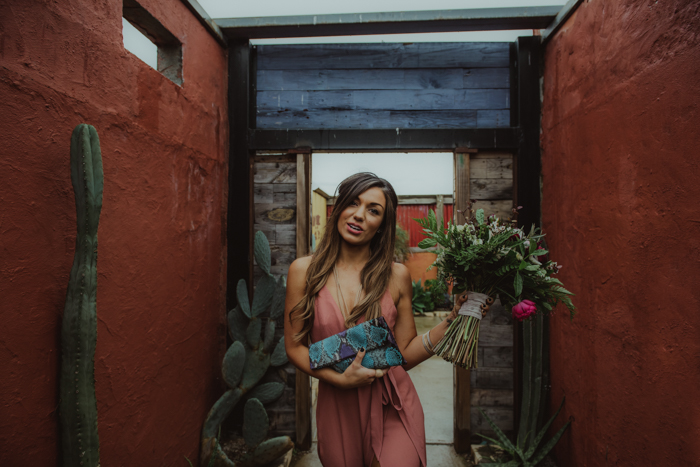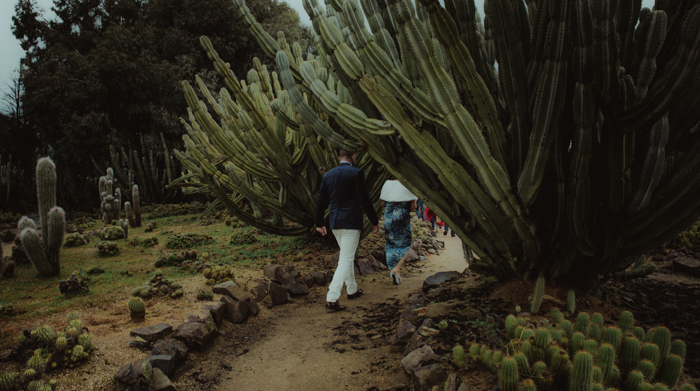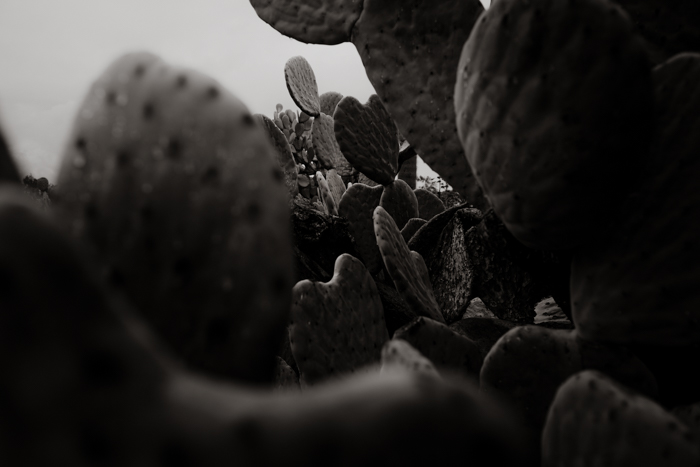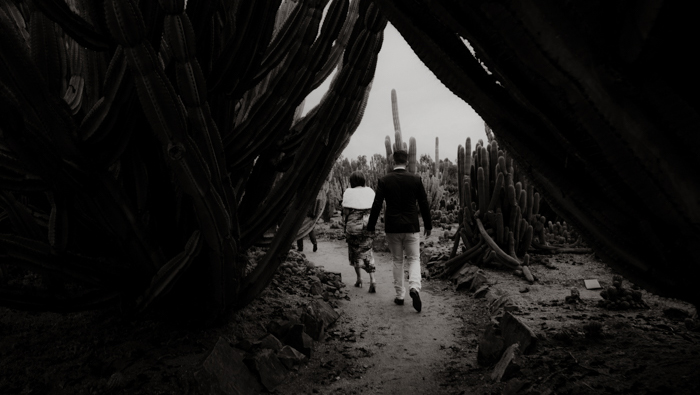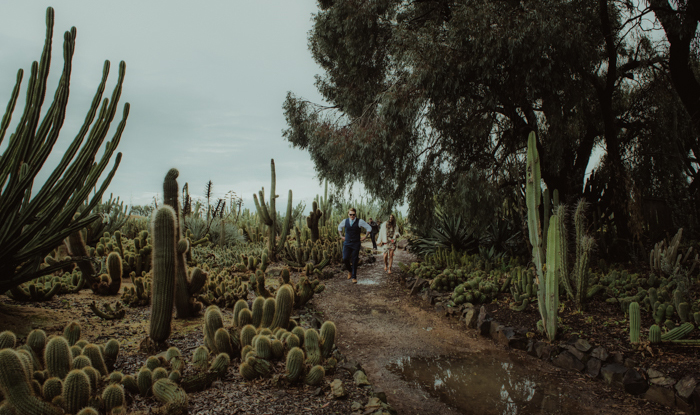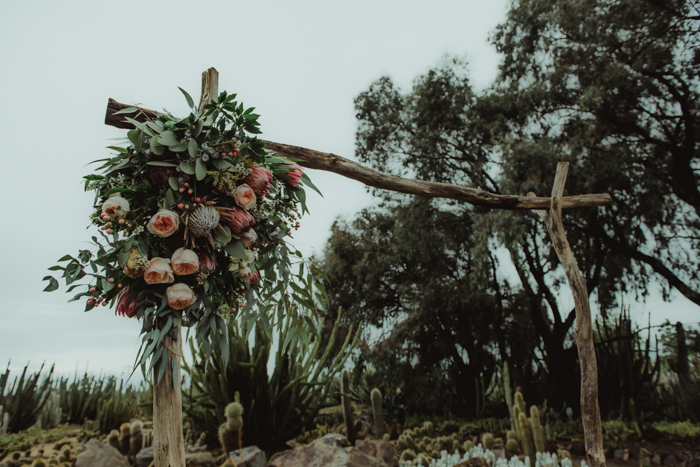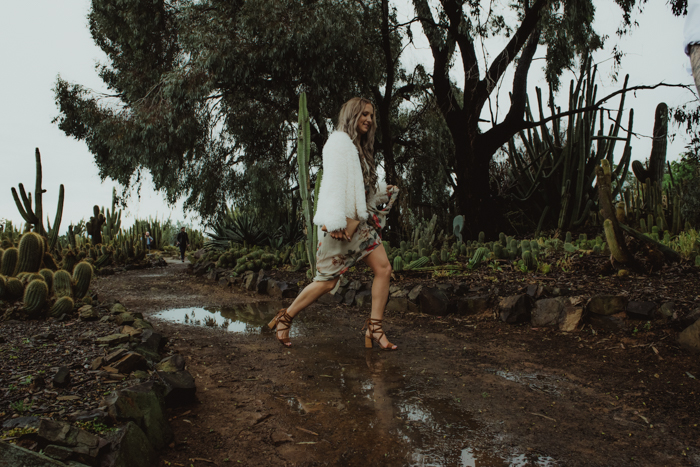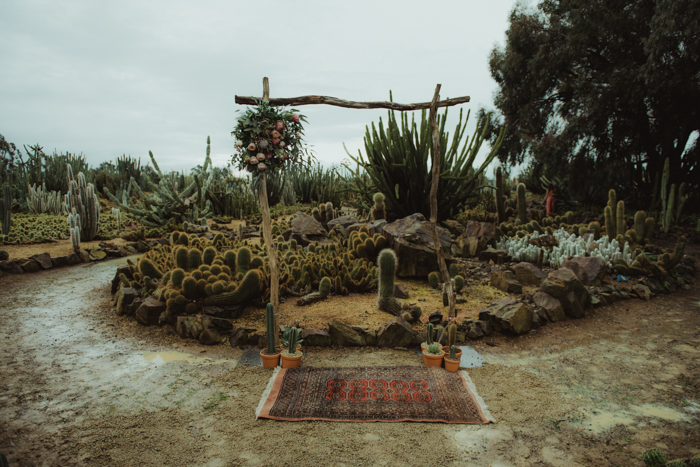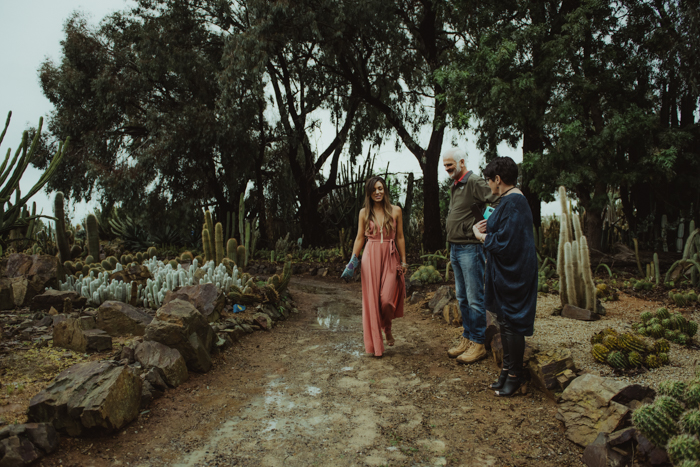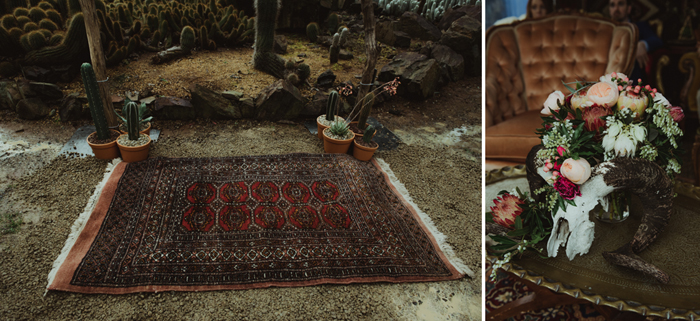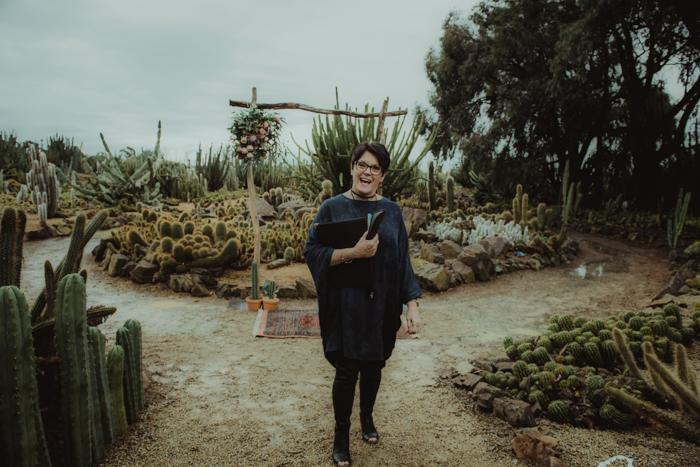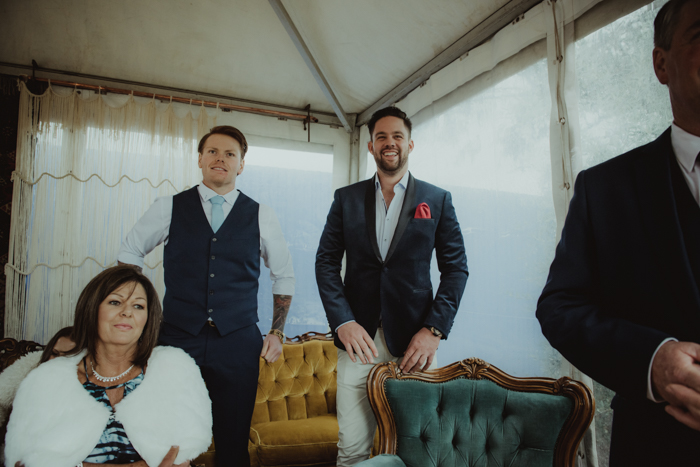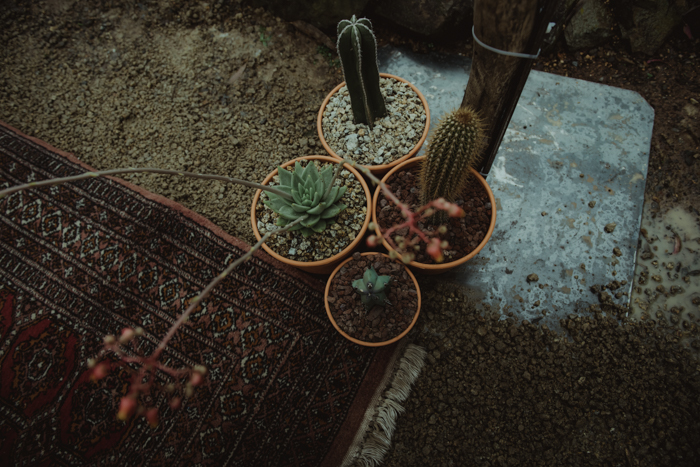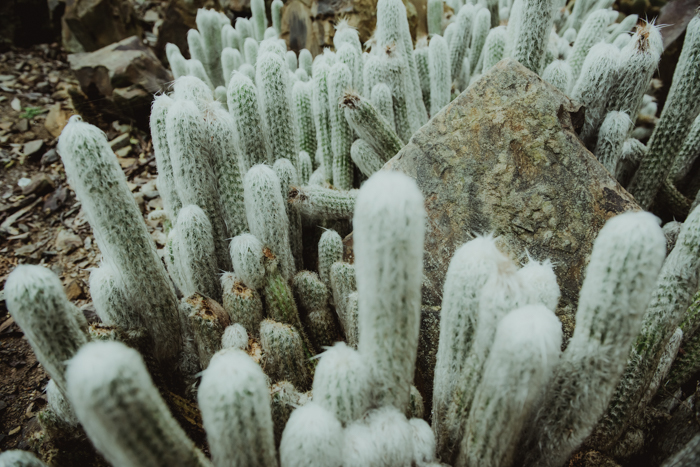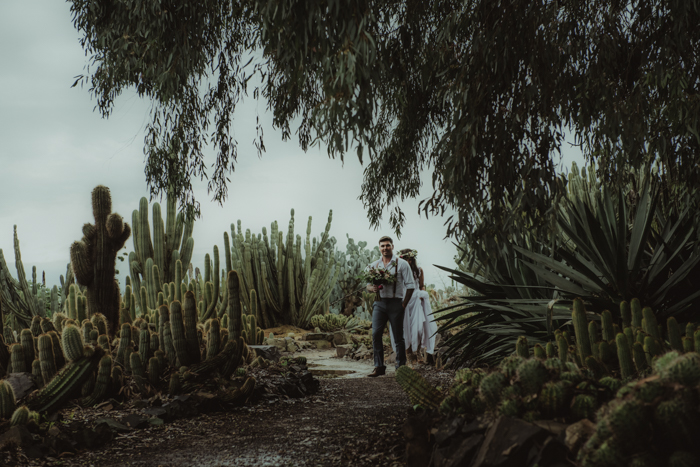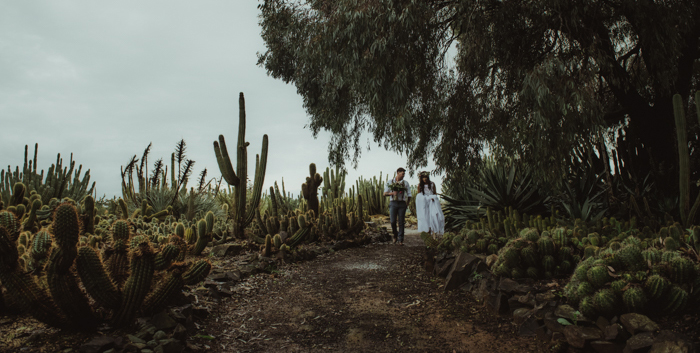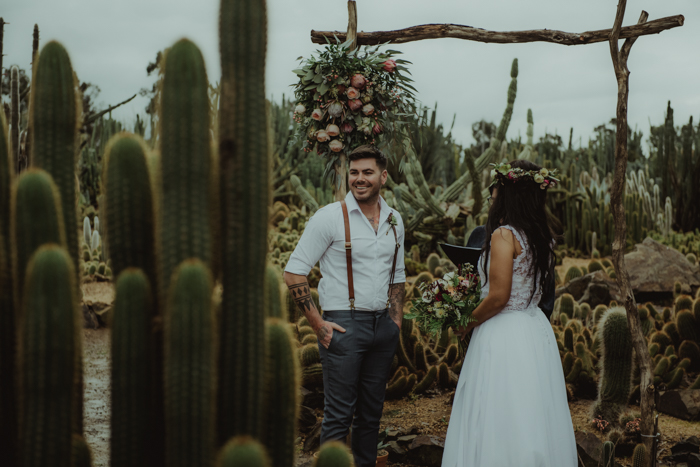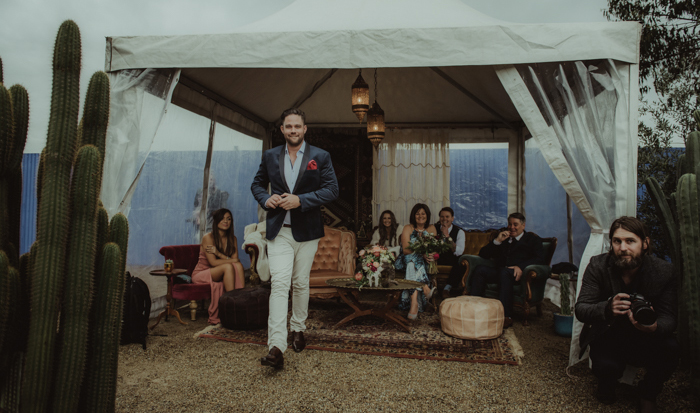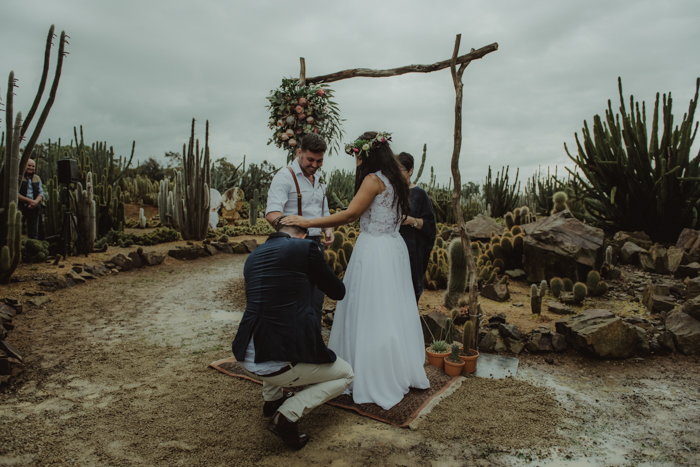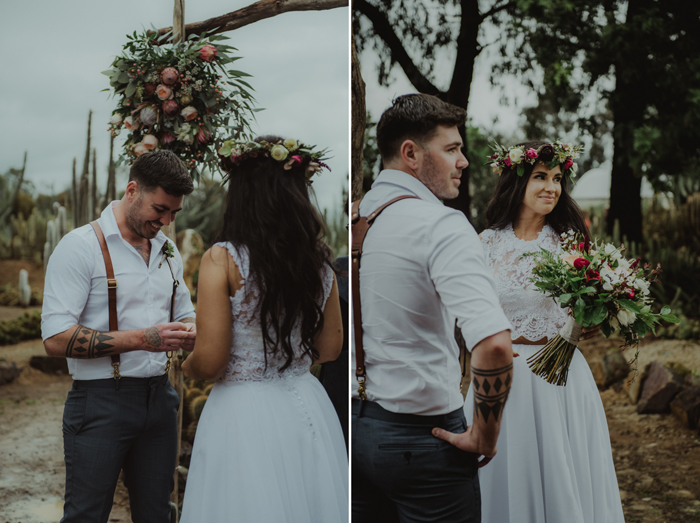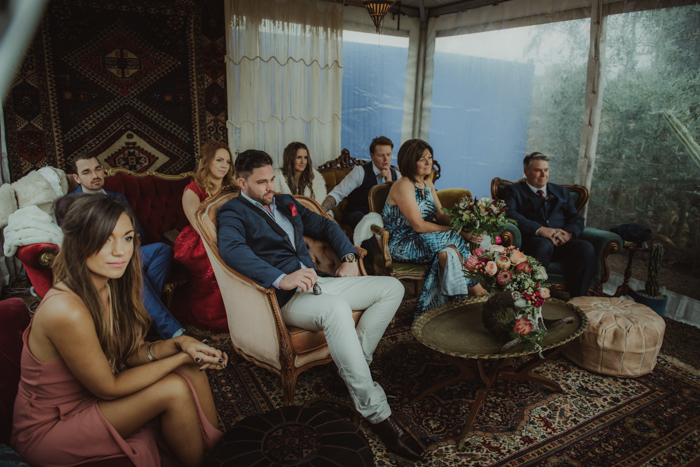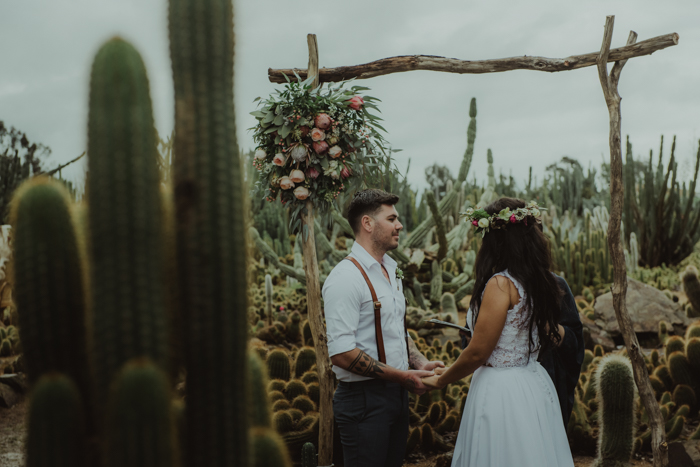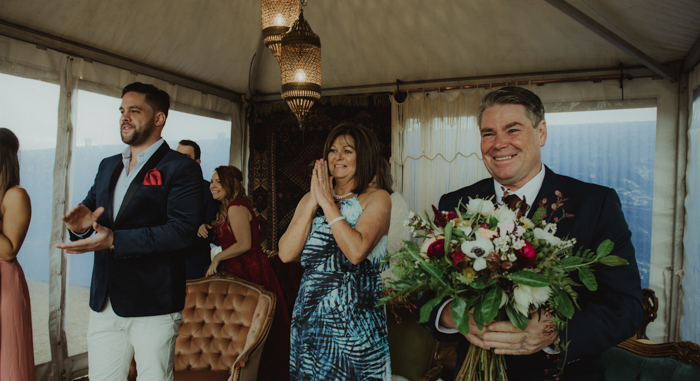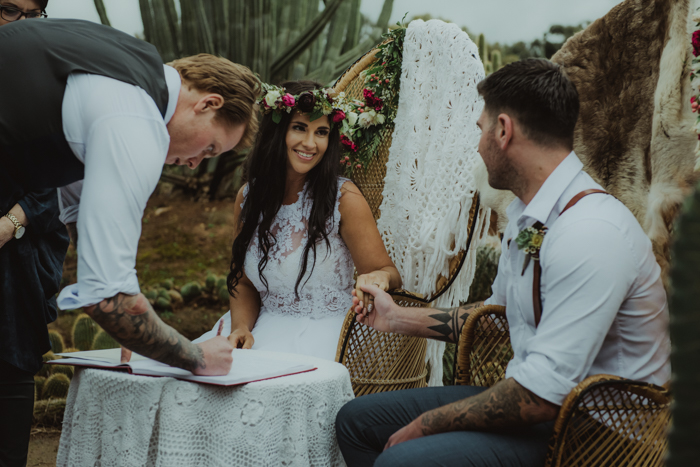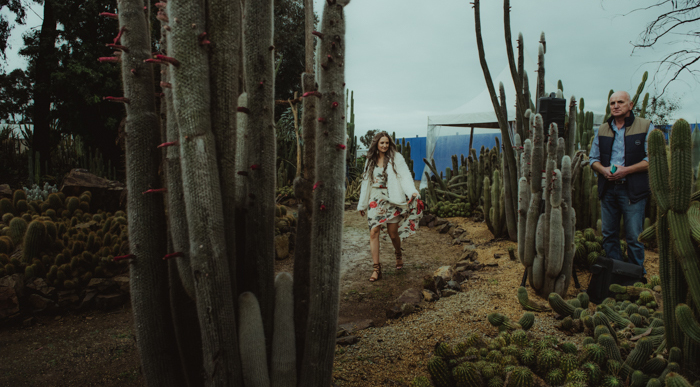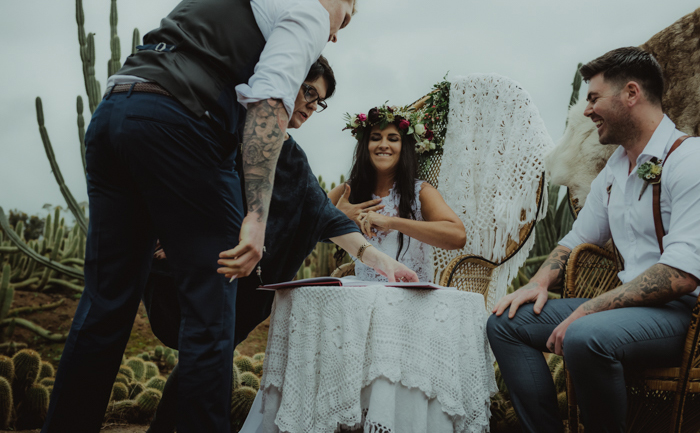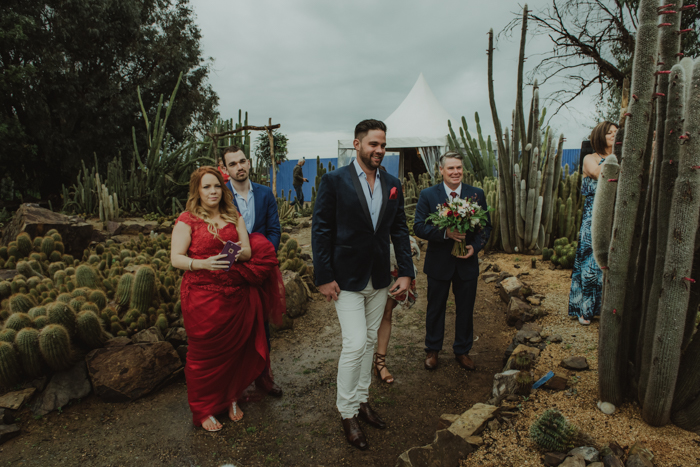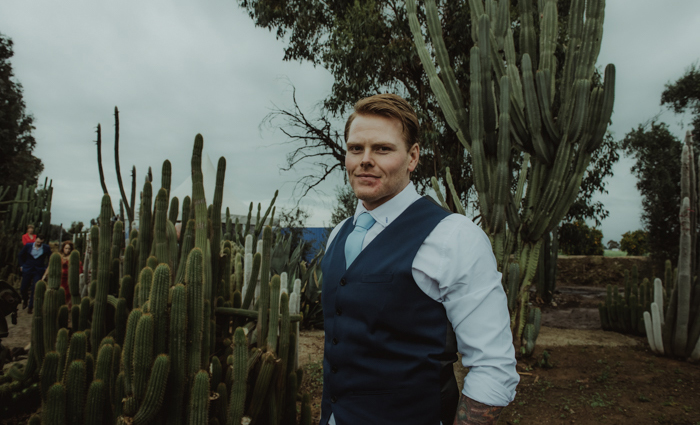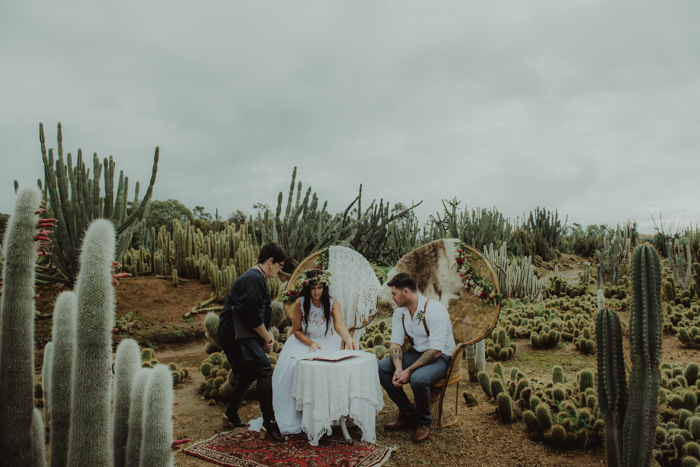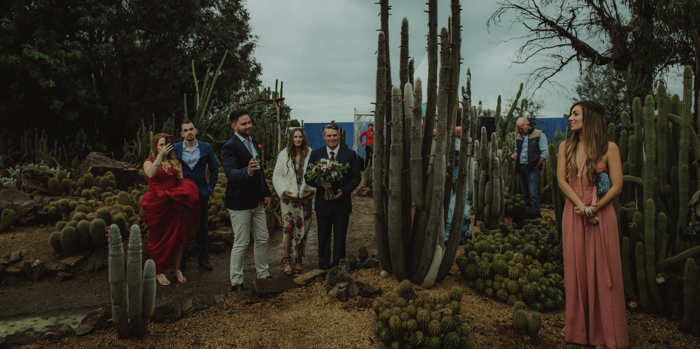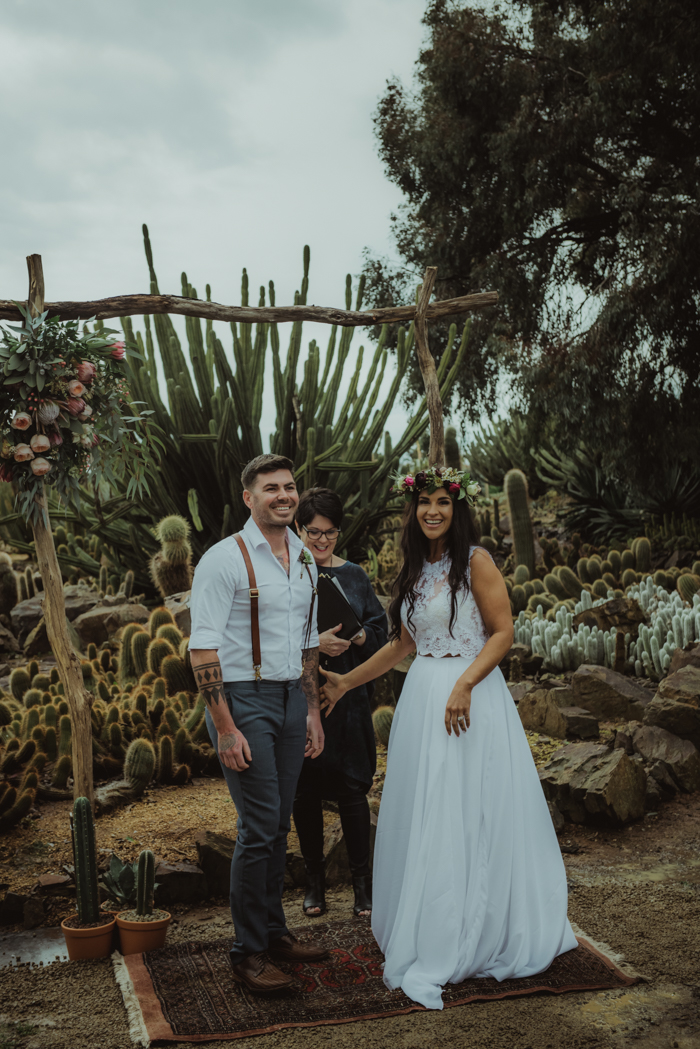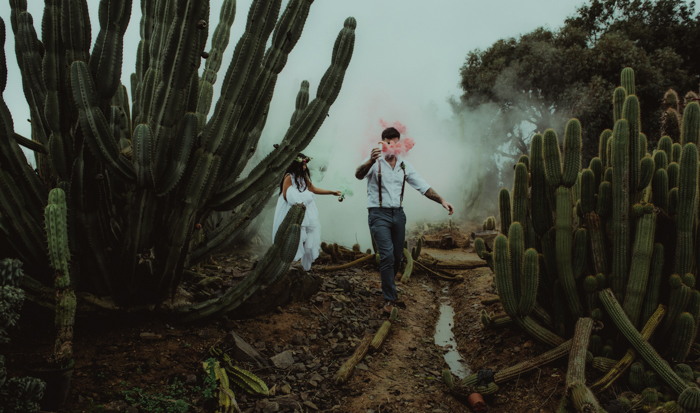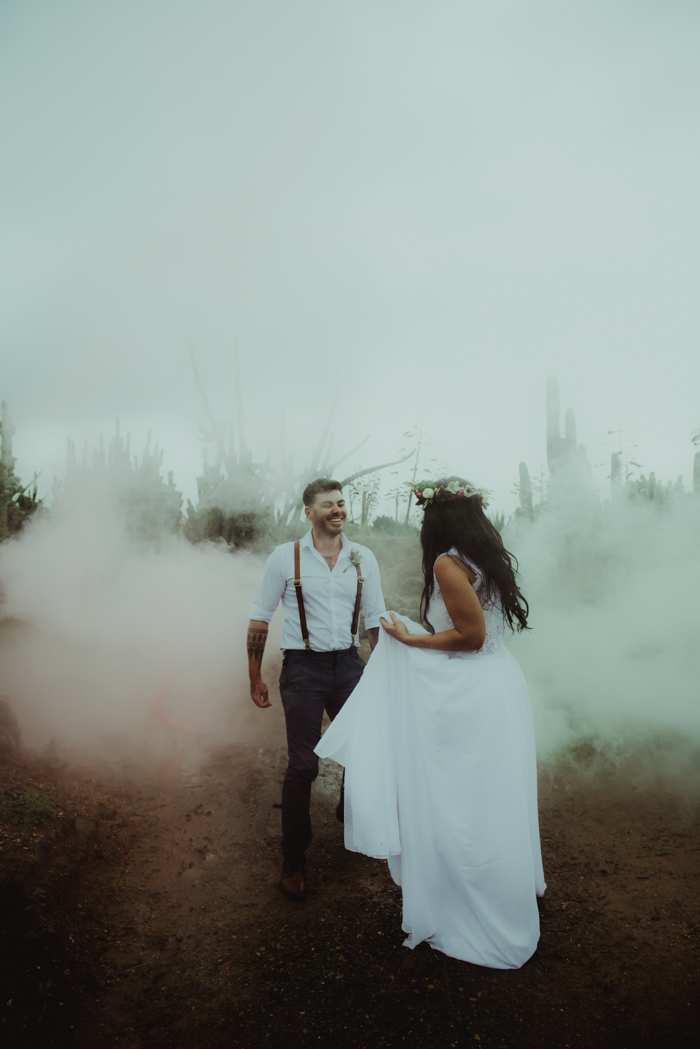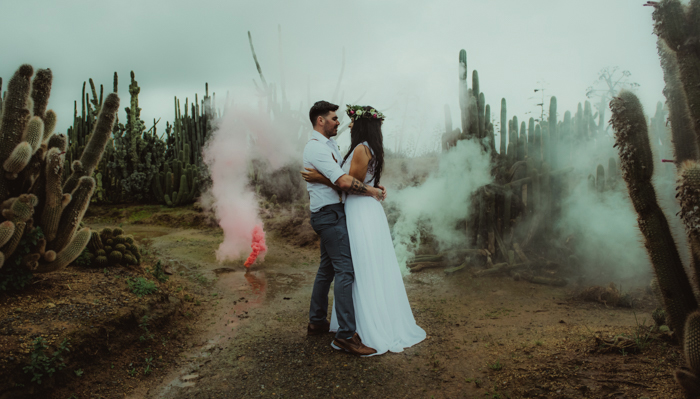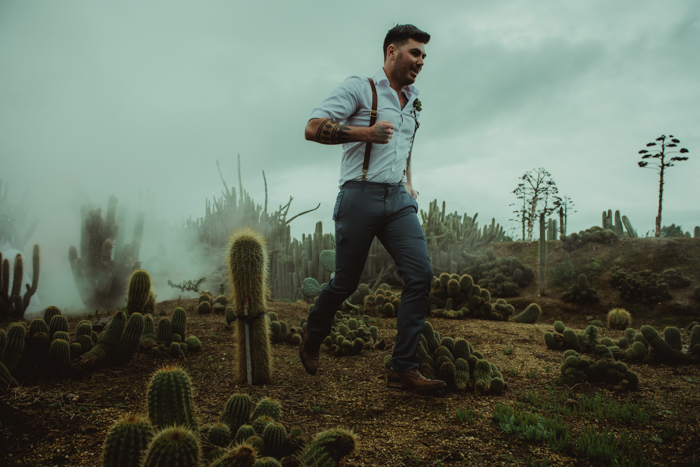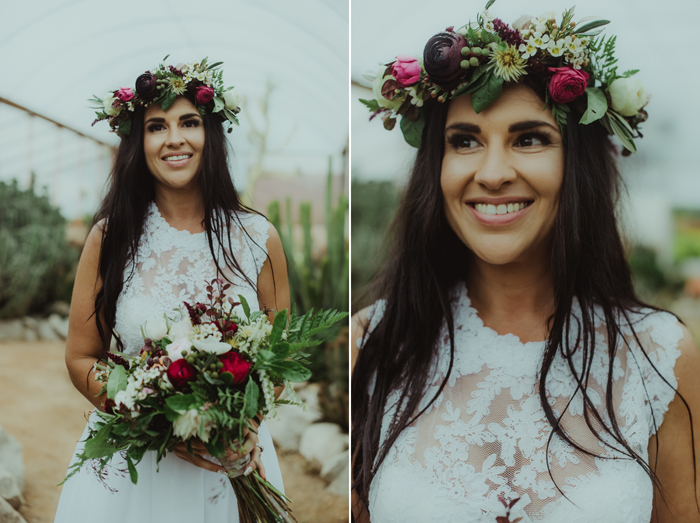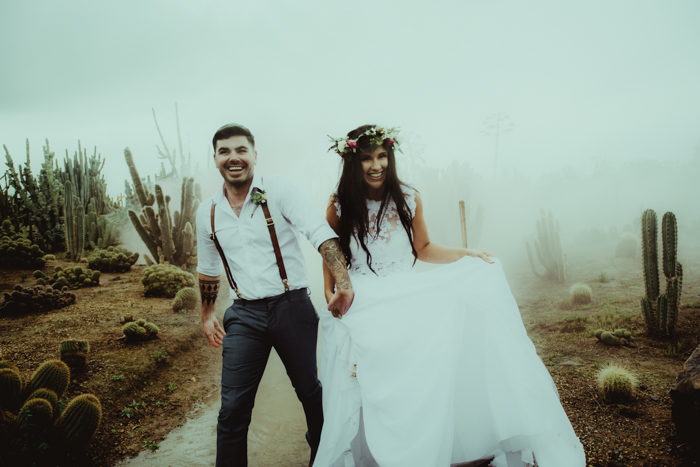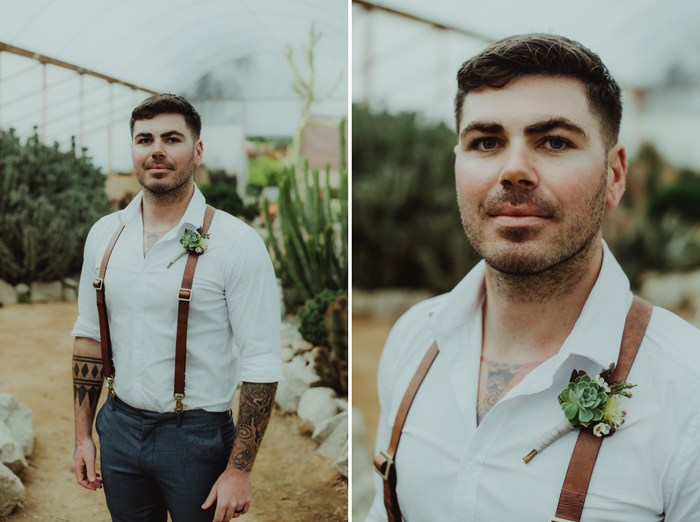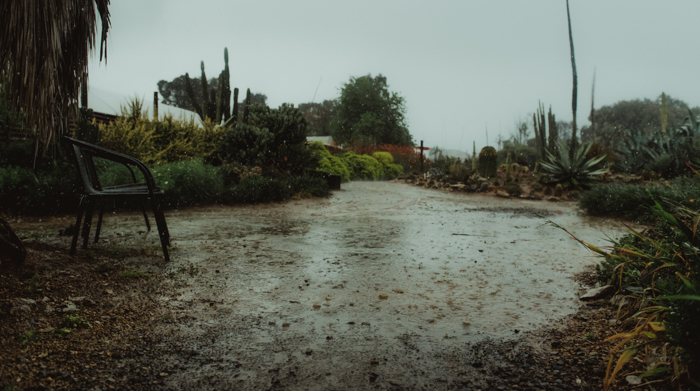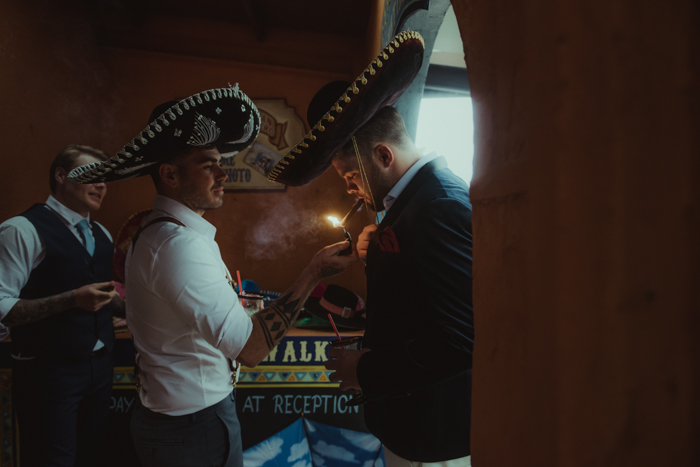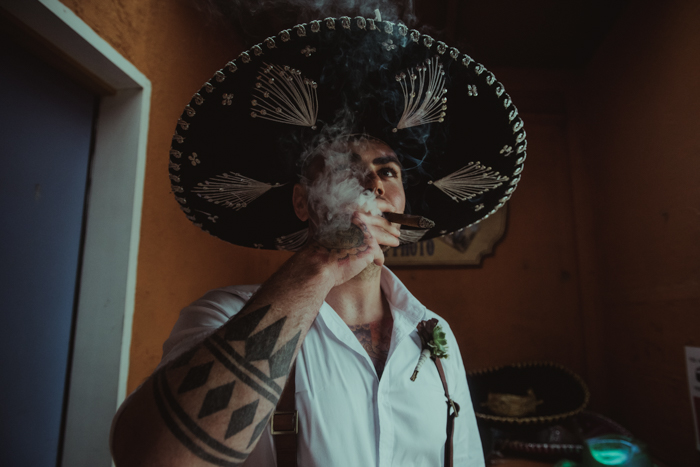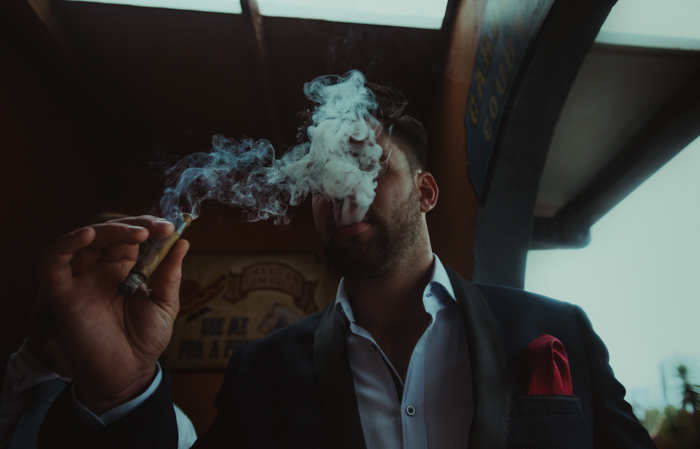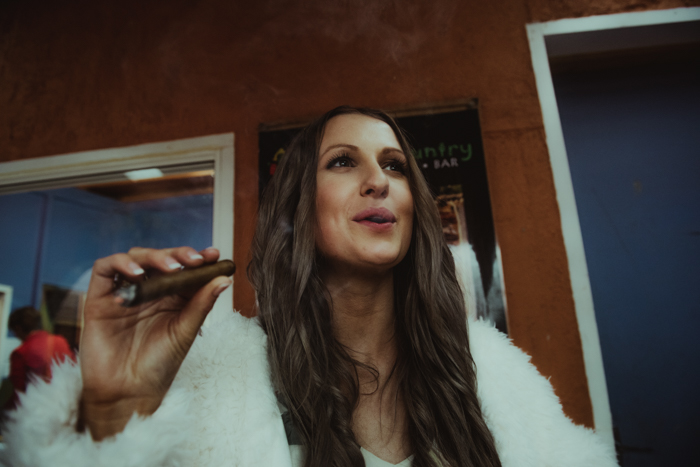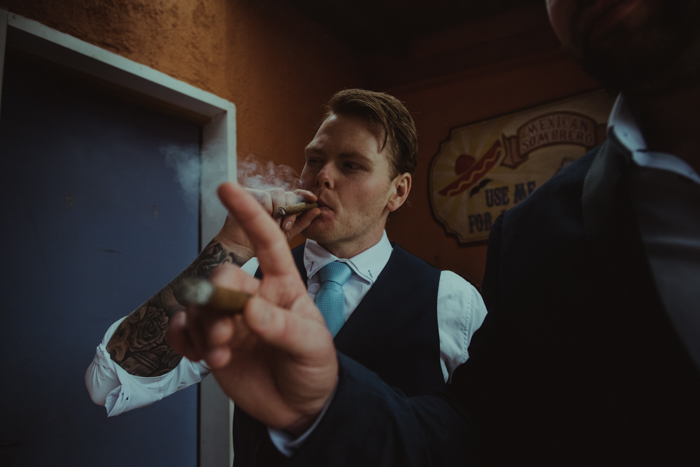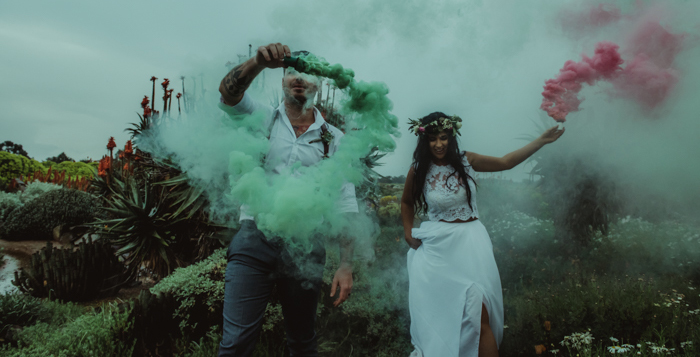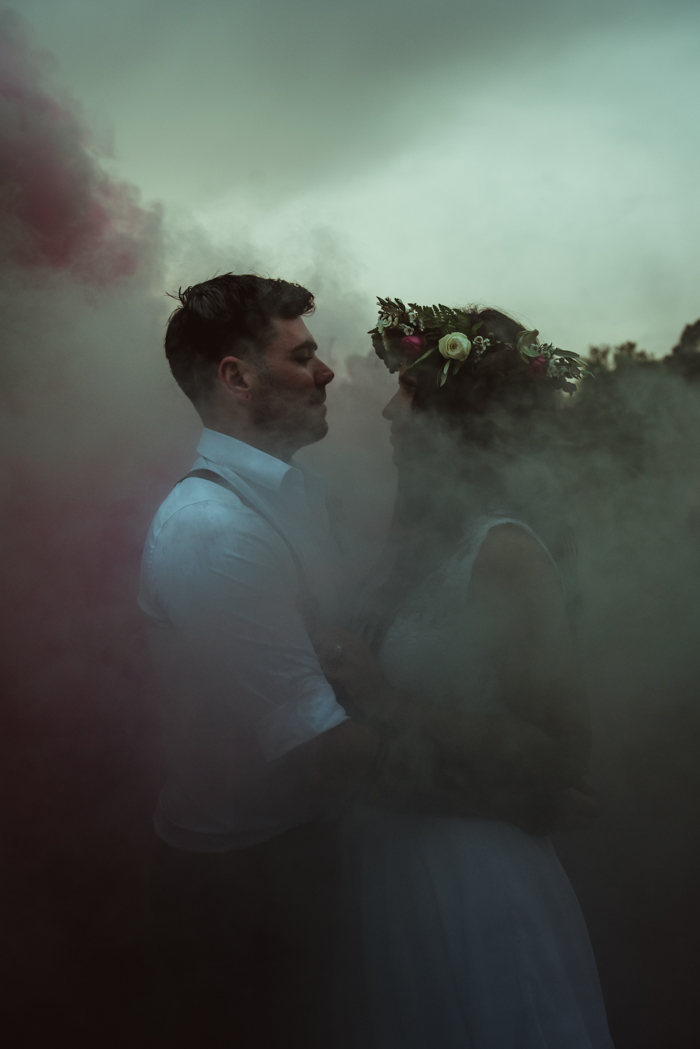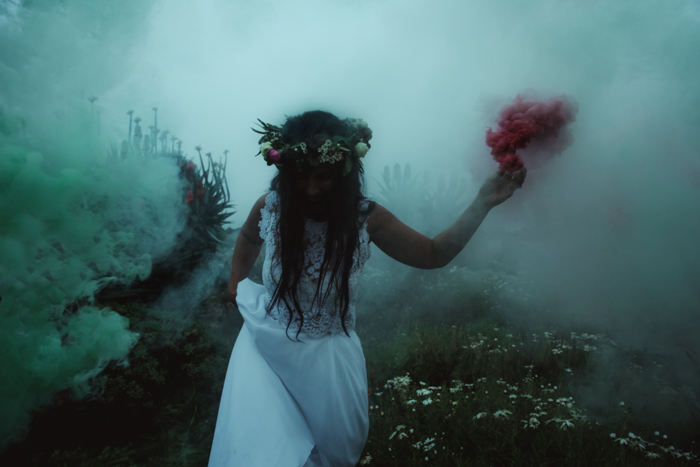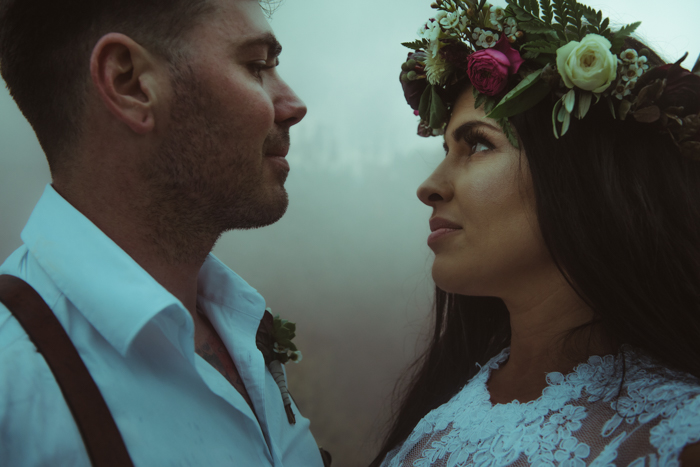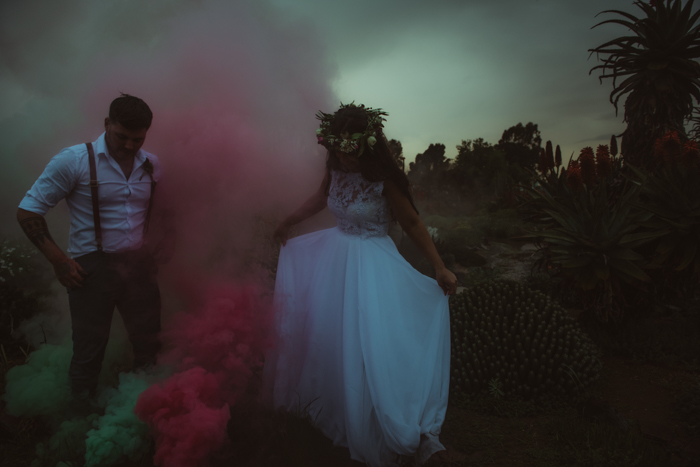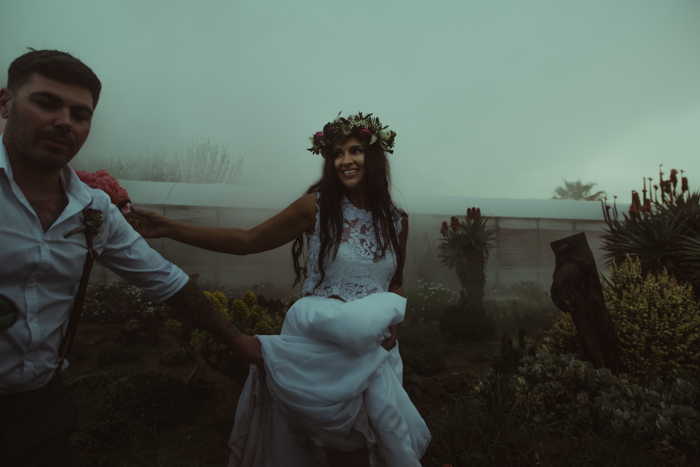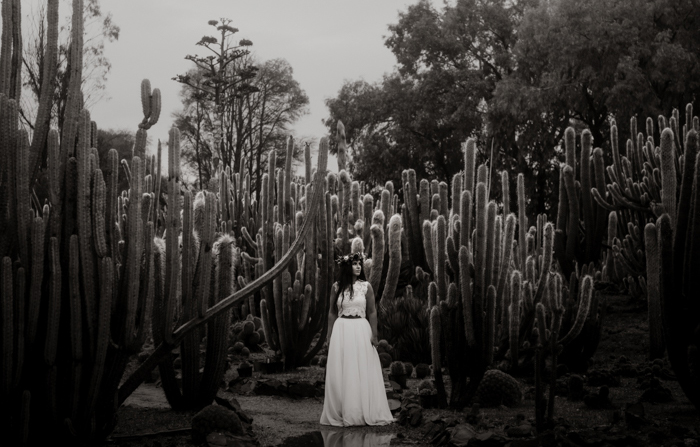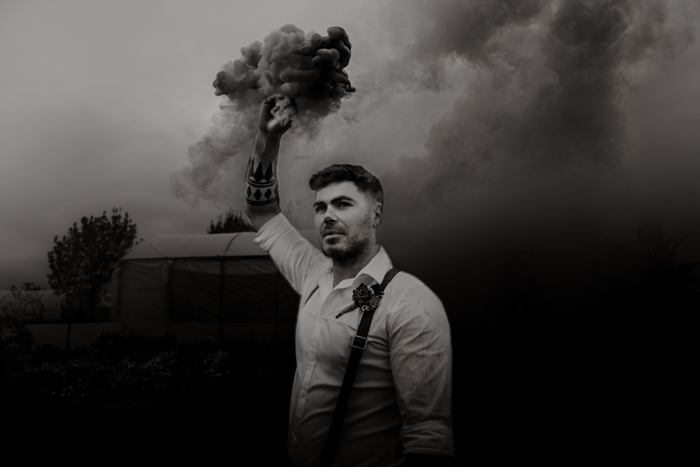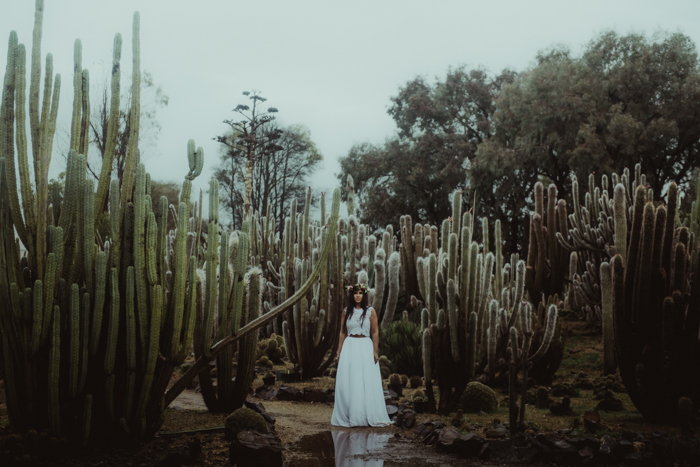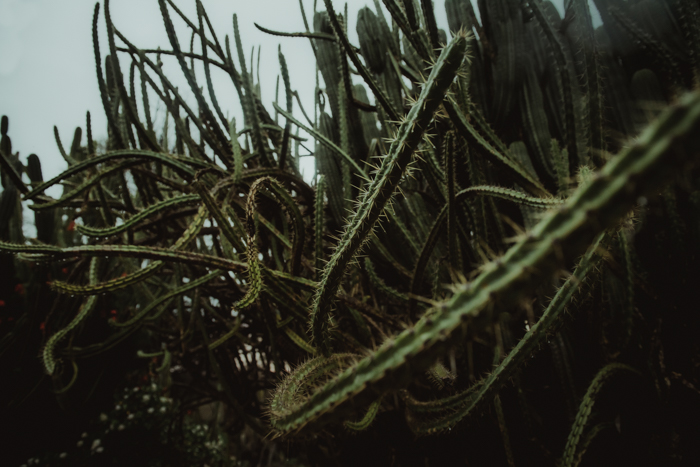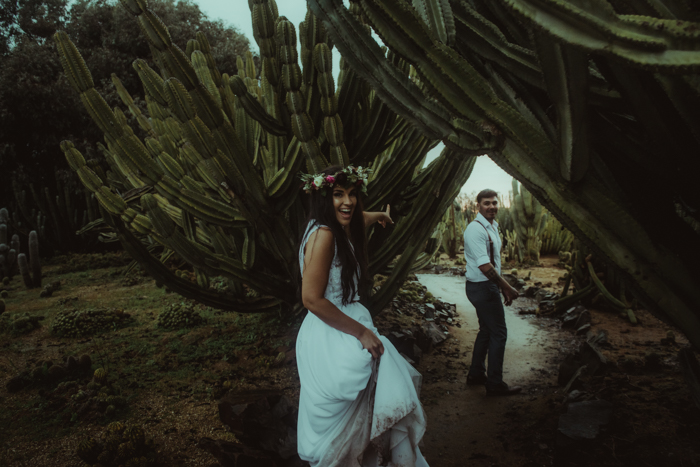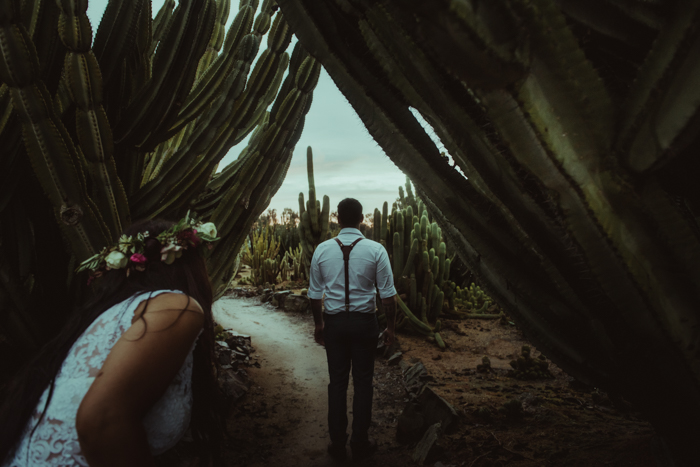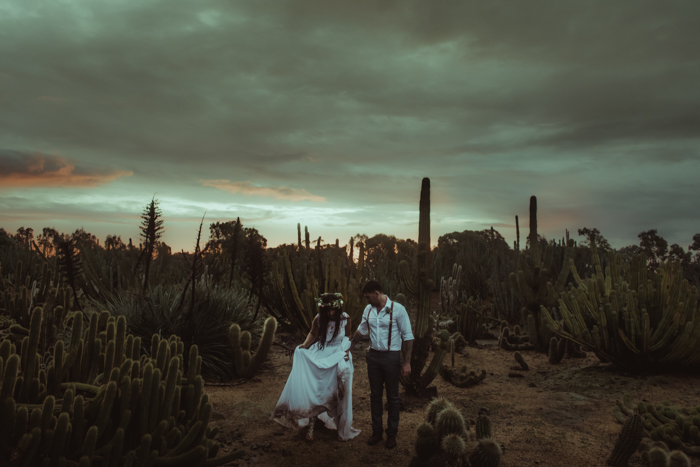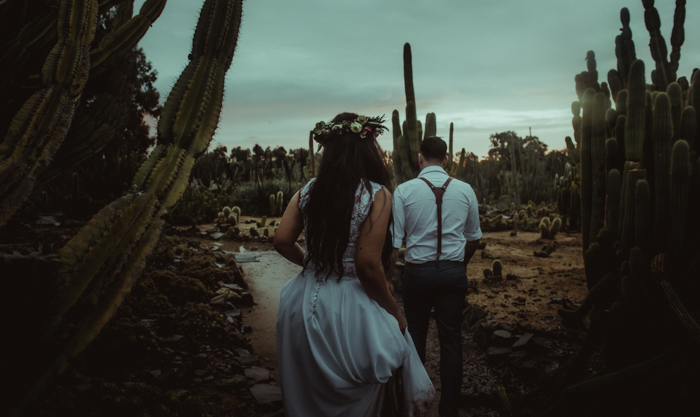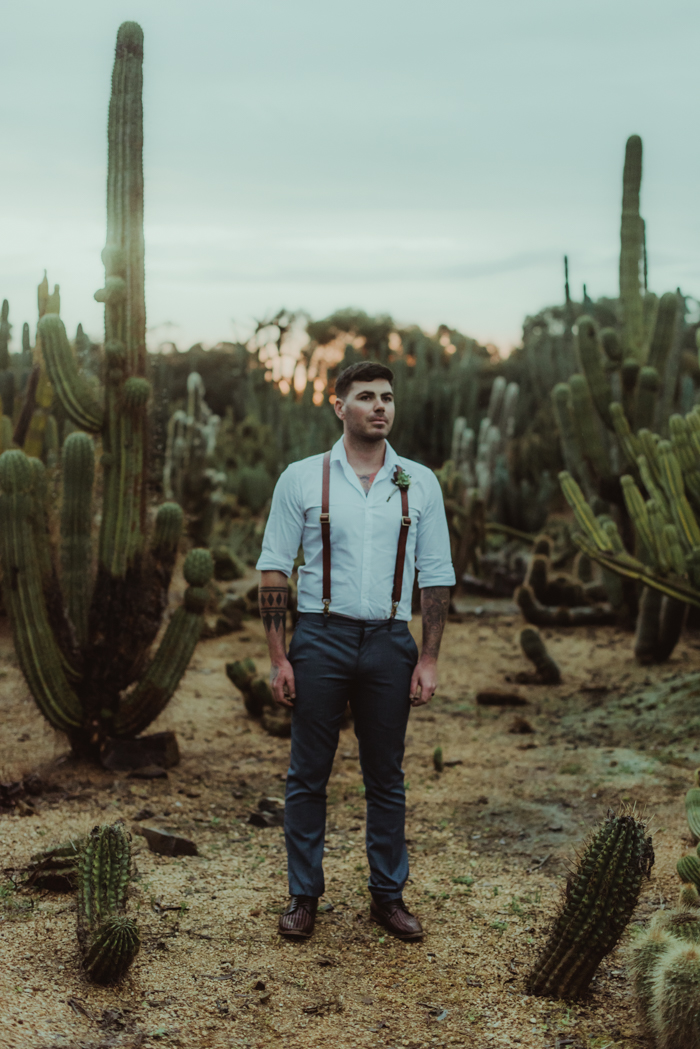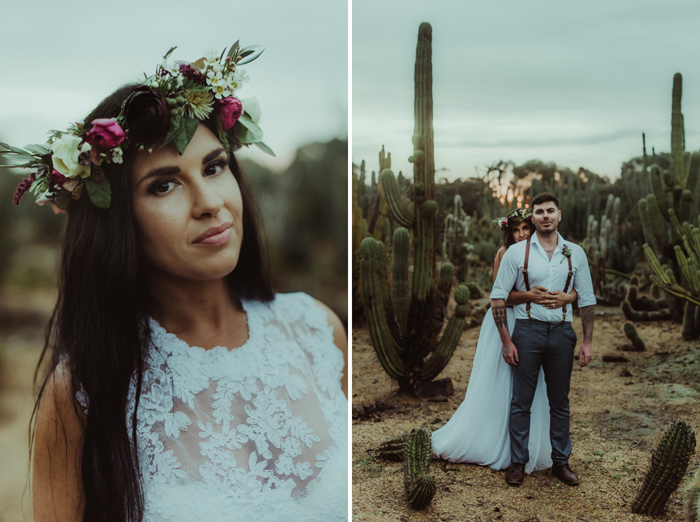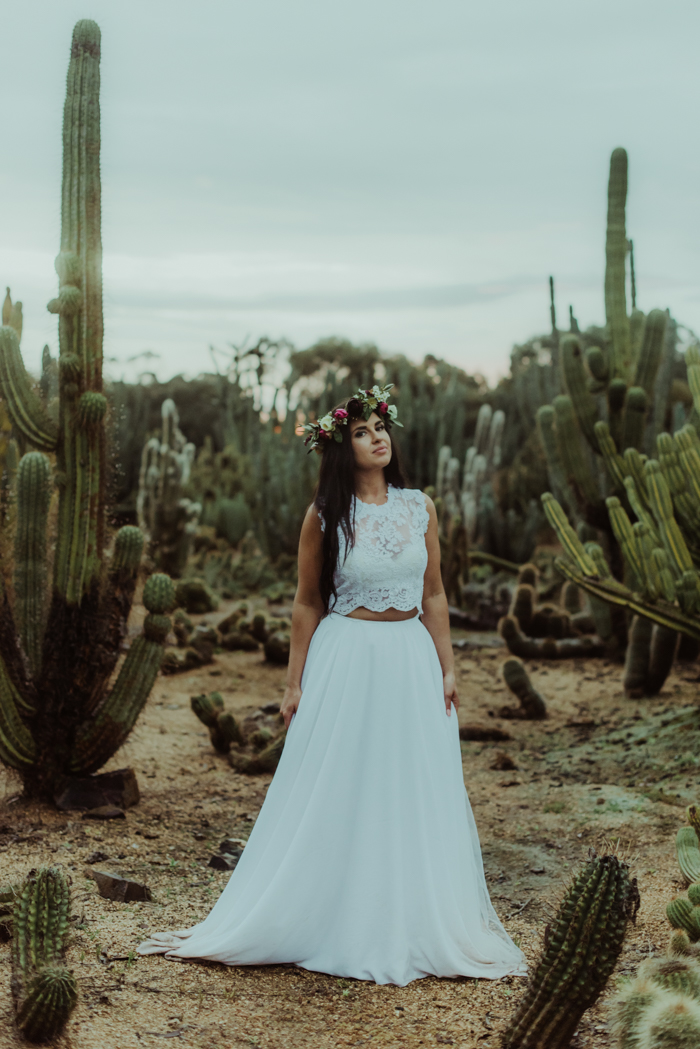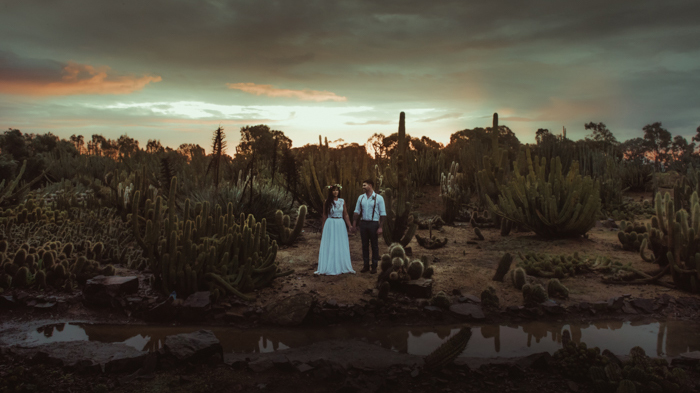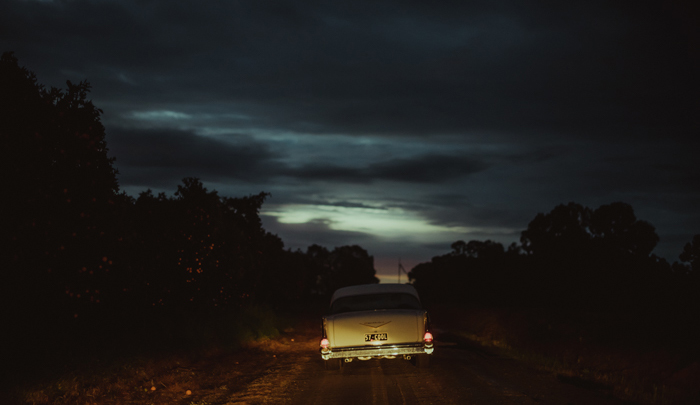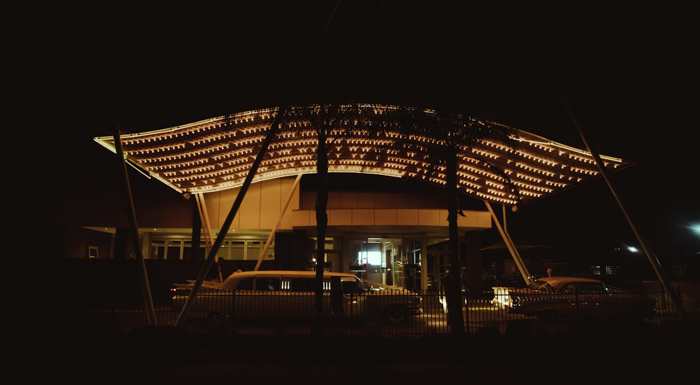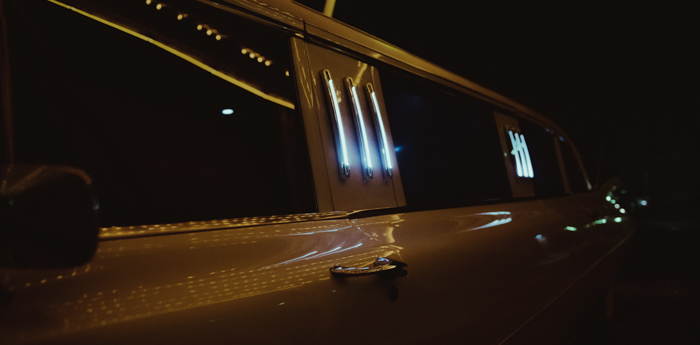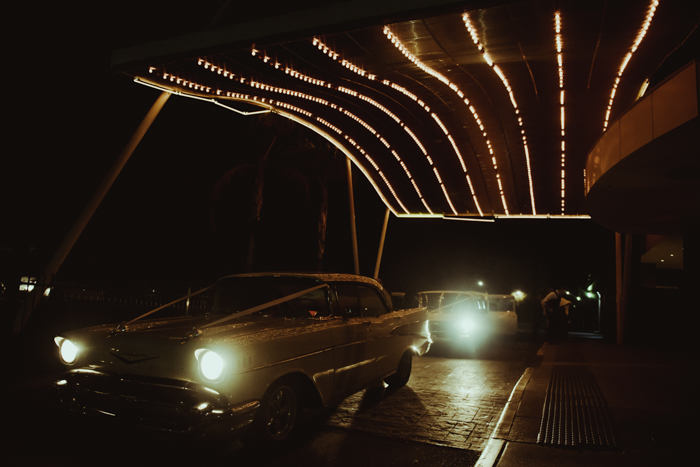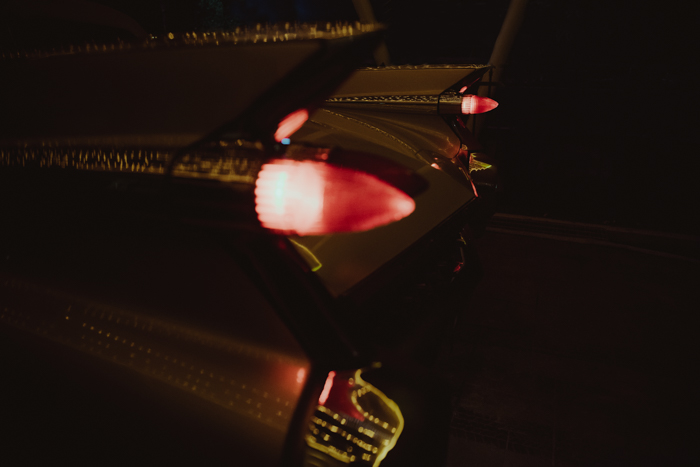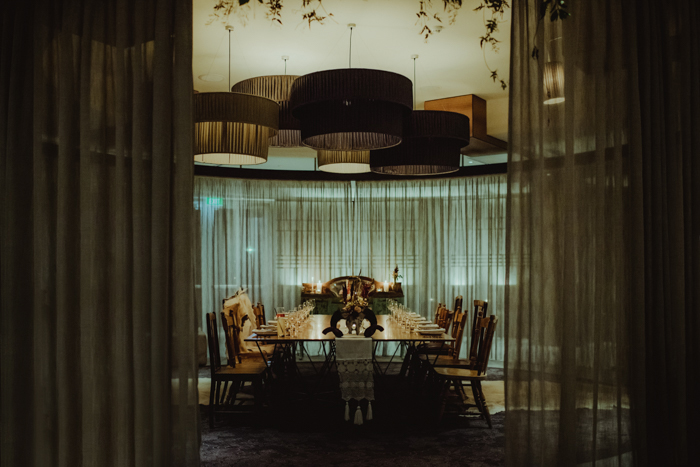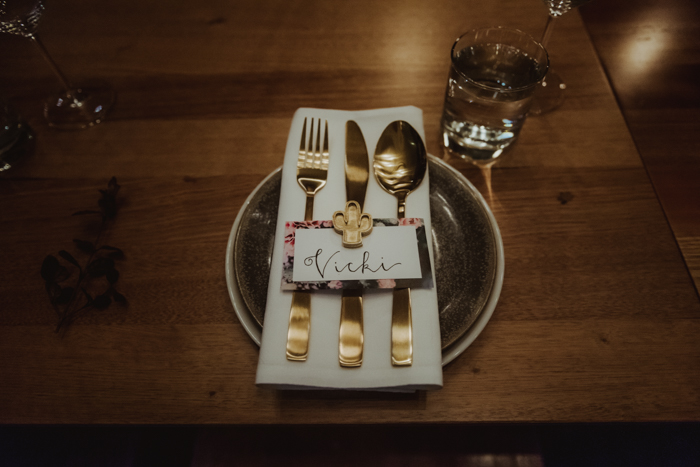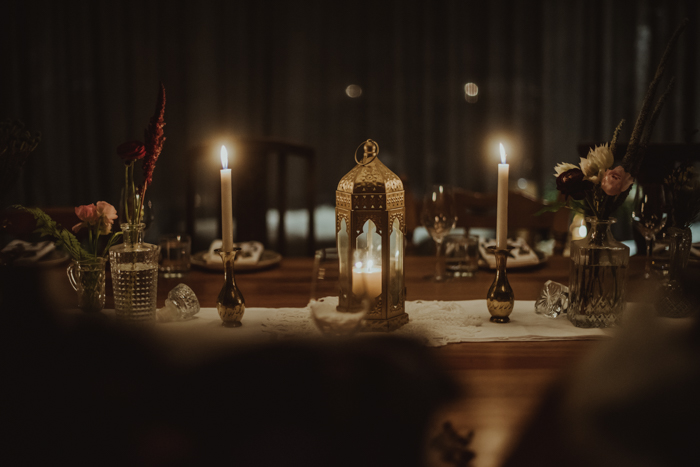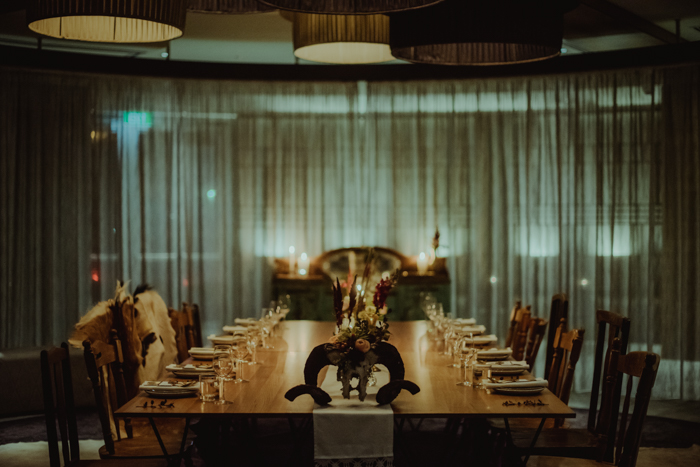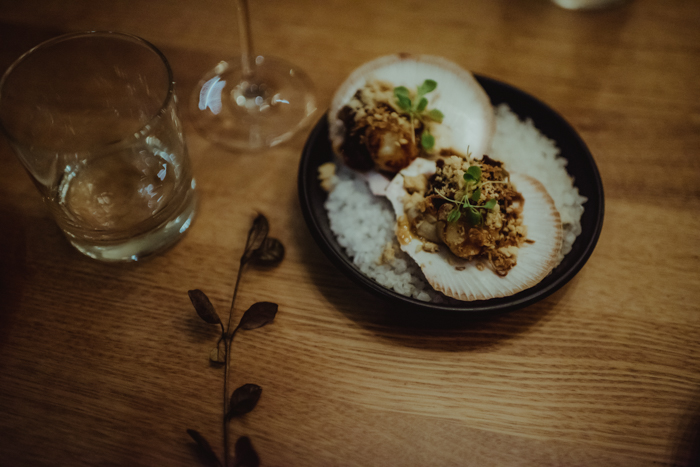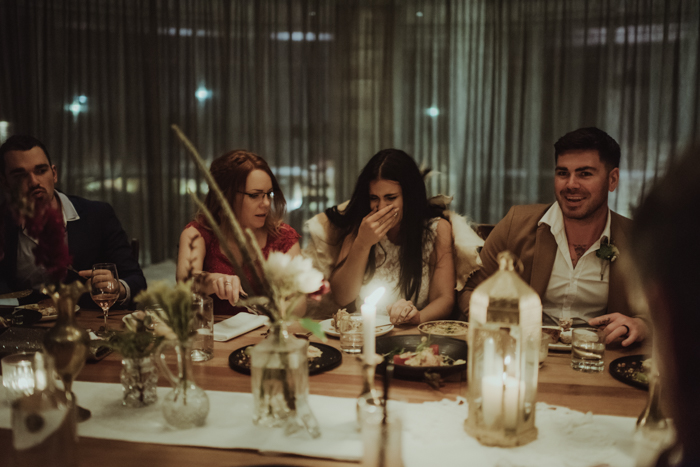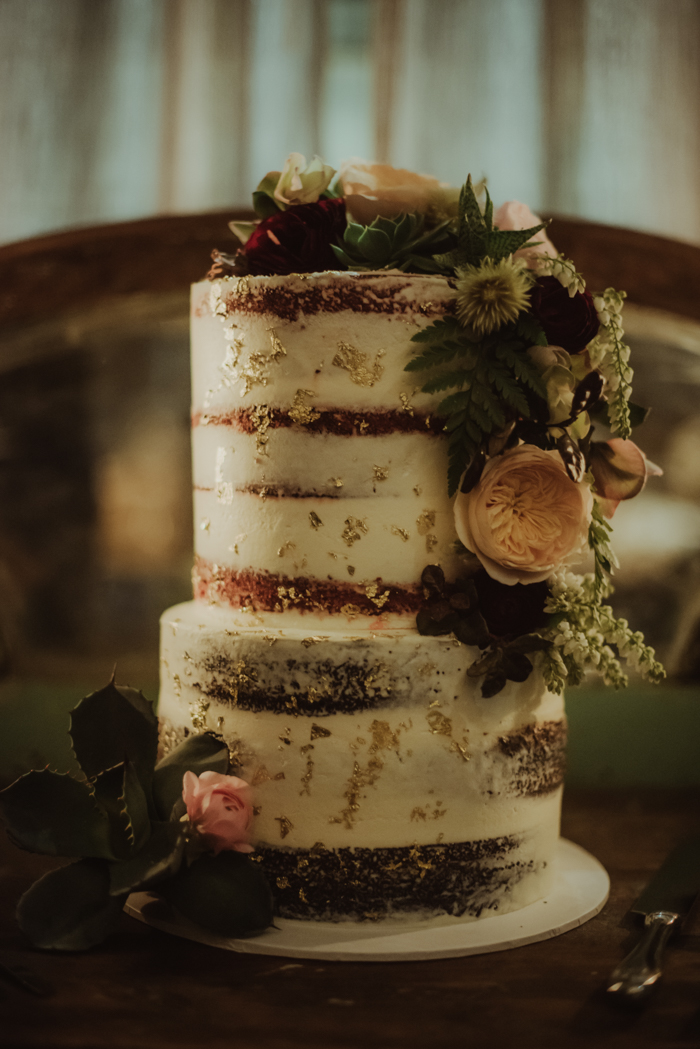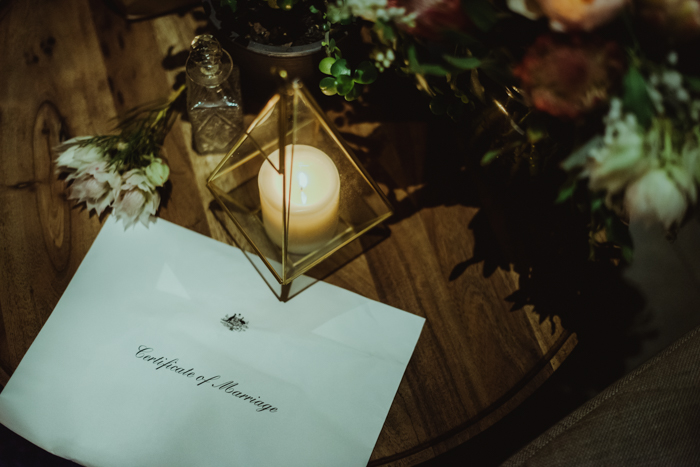 Film by Alastair Innes:
"Alastair… We cannot begin to thank you both enough for how you guys have both captured our day. We are so glad we found you after an extensive social media stalk… You have captured such a unique and magical day for us and it is something that will be timeless and we will always hold close to our hearts and remember fondly. Your work has exceeded all the high expectations we had, and was well worth the wait. You guys rock!!!" – Amanda + Cam
Venue: Cactus Country
Flowers: Emily Bloom Florist + Cobram Flowers
Smoke Bombs: Coloured Smoke.com.au
Ceremony Styling: Gather Vintage Hire
Make Up: Sublime Mobile Hair and Makeup
Dress: The Bride's aunt – Lis Jones
Bridal Shoes: Mystique Sandals
Groom's Ensemble: Politix
Groom's Shoes: Aquila
Suspenders: King of Sole
Reception Dinner: Junction Moama
Reception Prop Hire: Mack and Mills
Cake: Paper Cake
Limo: Classic Classic Cruzin Limosines
Accomodation: Adelphi Apartments
Celebrant: Anita Heard