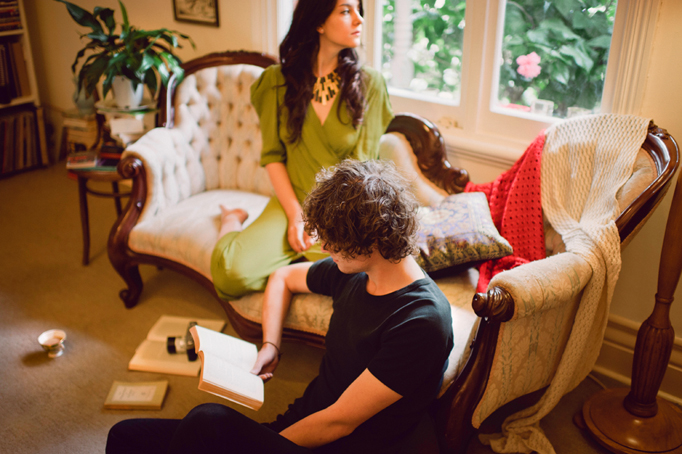 Melbourne-based ex-Adelaidians Caitlin Duff and Nathaniel Morse make up the gorgeous indie duo Manor. Branching out from their successful 5 piece outfit Fire! Santa Rosa, Fire!, Manor lets them offer up a swoony lo-fi dream in the spirit of The Cocteau Twins and Beach House.
Click here for a taste of their first single Rhodesia. More releases out later this year.
Thanks to Samuel Clarke for his styling and Piper Davis for her home.