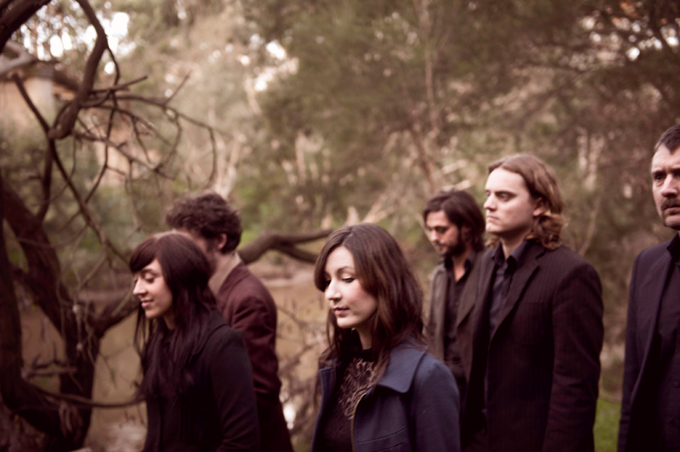 Jack on Fire are a Melbourne swamp rock oufit comprising of Perth expats Ben Blakeney, Samantha Wass (whom you may recognise from my shoot with Chimneys), David Thikerttle-Watts, Ross Goodale and George Hyde, along with Melbourne violinist Kelly Lane. With each member being prior/current members of other successful Australian acts, their combined talents create some truly rockin tunes with a stunning somber atmosphere.
The shoot – set against the gorgeous backdrop of the Fairfield Boathouse and Amphitheatre – took on a very surreal tone when it was reported that a body was found at the site only days later. True story.
Many thanks to Carolina Facelli for her assistance.