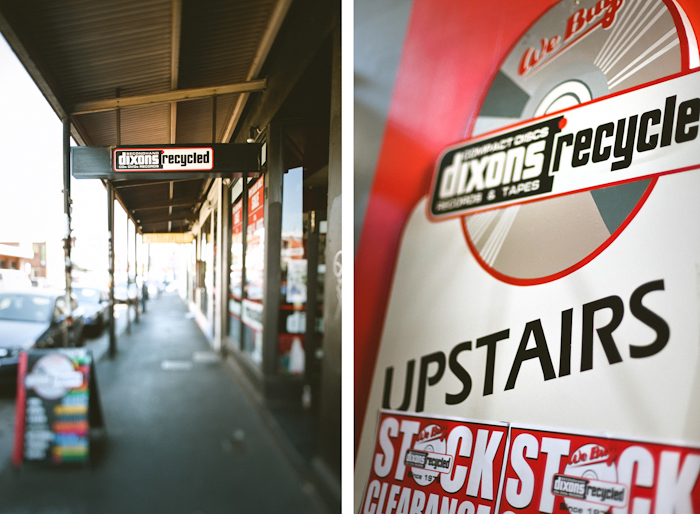 I photographed my old home – vintage vinyl store Dixon's Recycled – for Broadsheet last week. Located on Brunswick St Fitzroy, it's your classic treasure trove of limited edition pressings, $1 bargains, collectors items and current day releases. Coated in posters and music paraphanalia, you could get lost in there for hours. Many do.
I worked at Dixon's for the first 3.5 years of my new life in Melbourne, before leaving to focus on Photography full time. I miss it a lot. The regulars – the odd, eccentric assortment that they are – come in each week (some each day) to rifle through the shelves and entertain the staff with endless discussions about music, film, and their personal collections. The staff have a collective knowledge that easily dominates at trivia nights, and if they can't help you with what you're looking for, they know who you need to see or where you need to go to find it.
They've recently opened a new second floor – open on weekends – crammed full of super cheap bargains.