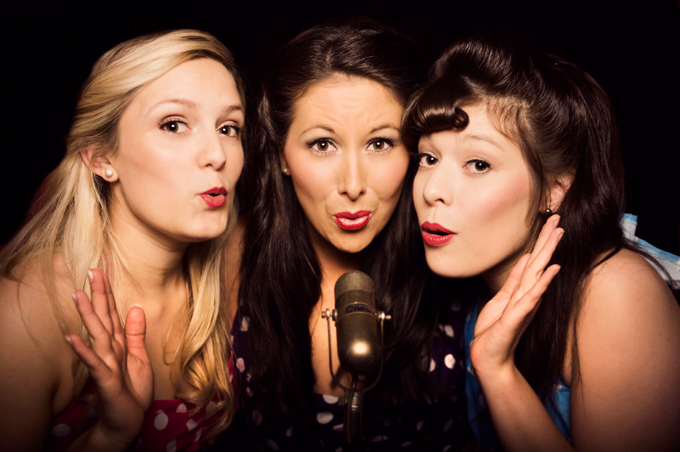 Meet The Cover Girls, a Melbourne trio ready to delight with their smooth harmonies, slick dance moves and knockout looks. Think the Andrews Sisters meet The Supremes… with a dash of Bananarama.
Wind machines! Costumes! Sequines! Oh my! This shoot was fun.
Their website is in it's final stages of design; as soon as it's online I'll post the link.
Many thanks to Caro Facelli for her help… and muscles.