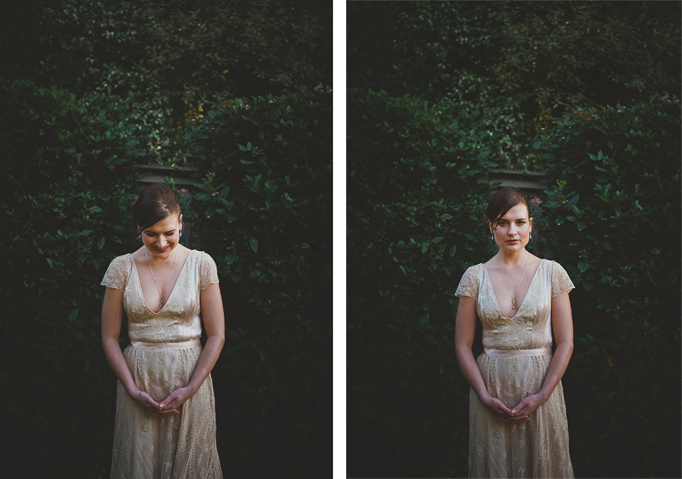 A while ago I received a lovely email from Claire, describing her wonderful husband Jim and their beautiful wedding from the previous year, as well as her antique dress that everyone had fallen in love with. Handmade French lace predating WWI, the dress was purchased from a vintage dealer in San Francisco and altered to fit Claire perfectly.
Although there were many happy, candid and beautiful photos from their wedding, Claire told me she didn't allocate enough time to a formal portrait session, and because of this she had never quite felt finished with the dress. She wanted a chance to pay tribute to her stunning find – and once she sent me a photo of it I could easily see why.
They took the opportunity to have a romantic weekend away, rented a cottage in the Dandenongs for the setting, opened a bottle of champagne, and invited me along one afternoon to help tell the dress' story.