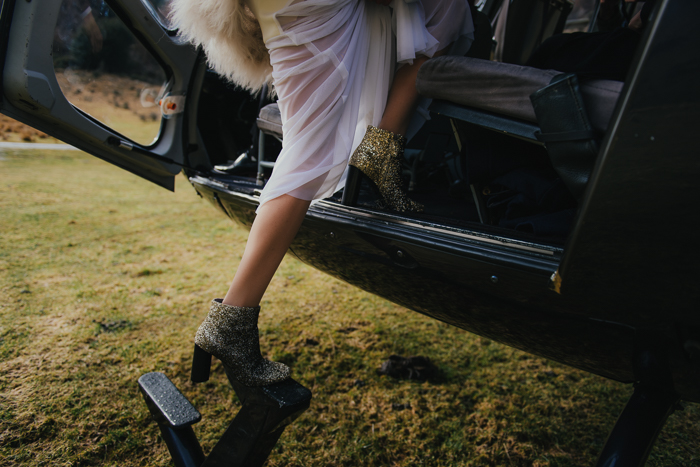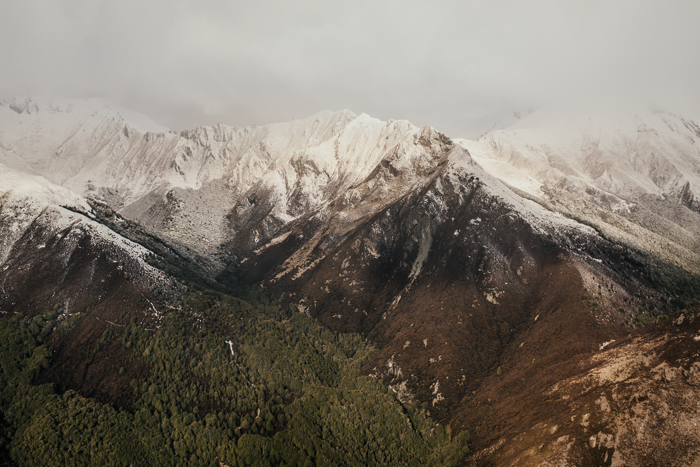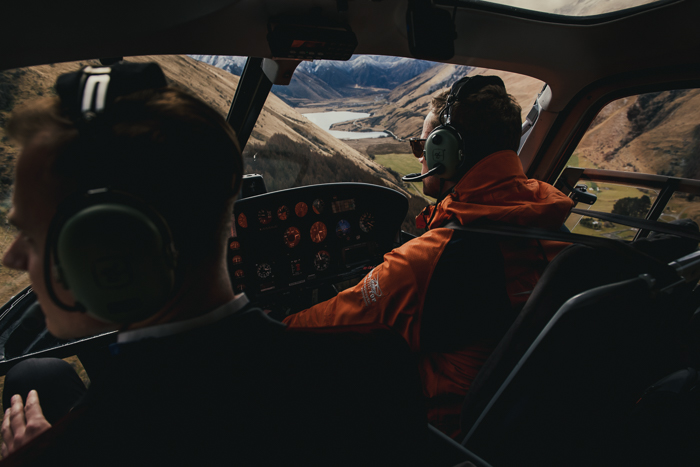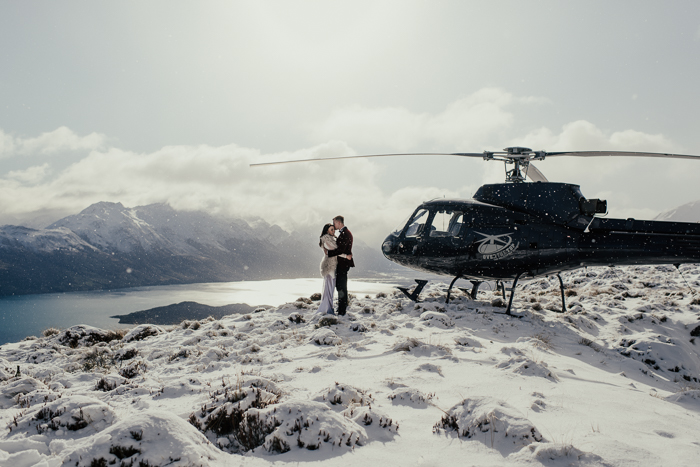 Being invited to capture an elopement is a special thing. Taking a helicopter to a 4000+ foot mountain peak – on a snowy, yet perfectly sunlit day – is another thing entirely.
Alana (a talented Perth-based wedding and commercial photographer) + Louis took Alastair and me (She Takes Pictures He Makes Films) on the adventure of their lives. Instead of throwing a huge wedding, they chose to make their vows with only their celebrant, Alastair and myself, the helicopter pilot, and the knockout grandeur of mother nature as their witnesses. What an honour it was for us all.
They returned from their dream-like 'Heliwedding' to a private, candlelit dining room at their hotel – the stunning Matakauri Lodge – where (they tell me) they continued pinch themselves throughout their meal… and for many days afterwards.
I'm thrilled to present my photos from the day, and Alastair's gorgeous film (at the bottom of the post). The awesome soundtrack was kindly provided by Melbourne's LANKS  (our new favourite producer), and the title illustration is by artist Caro Facelli.
Full credits at the bottom of the post.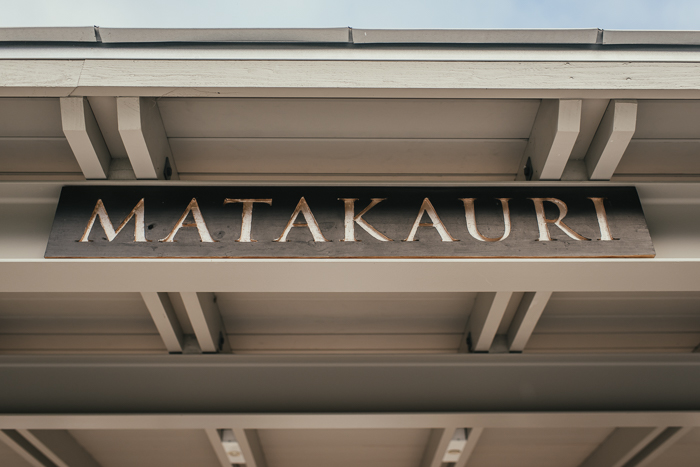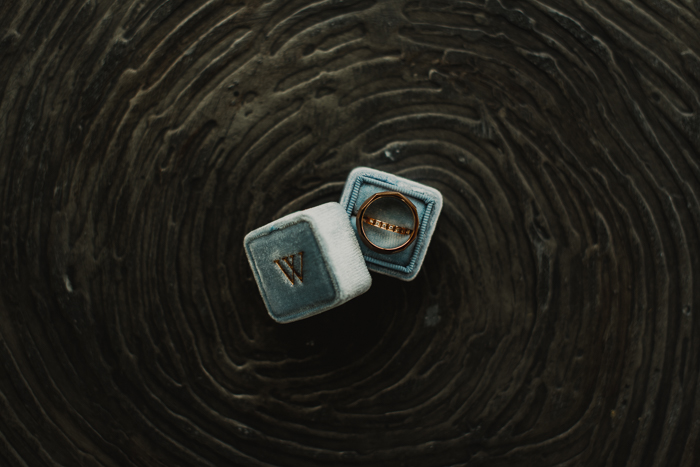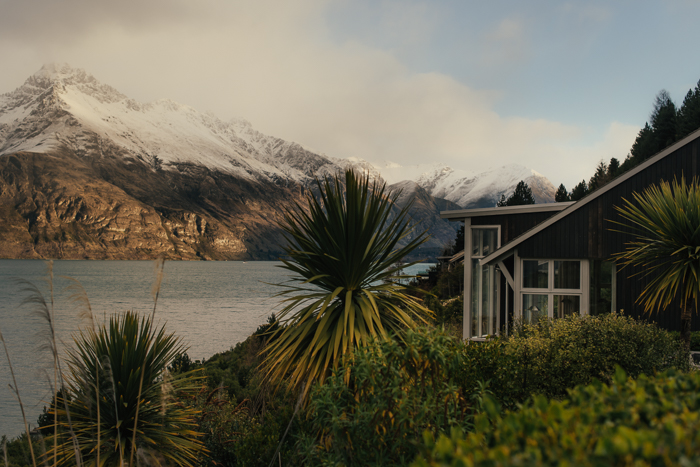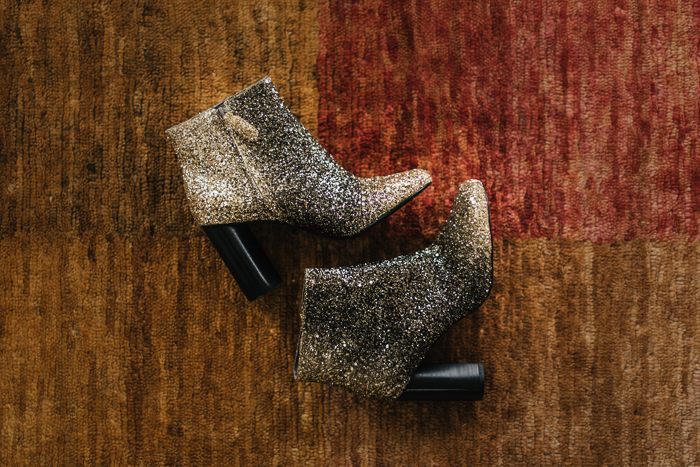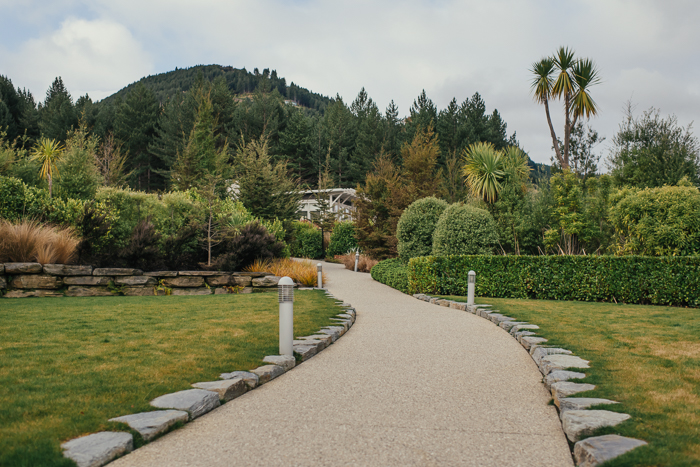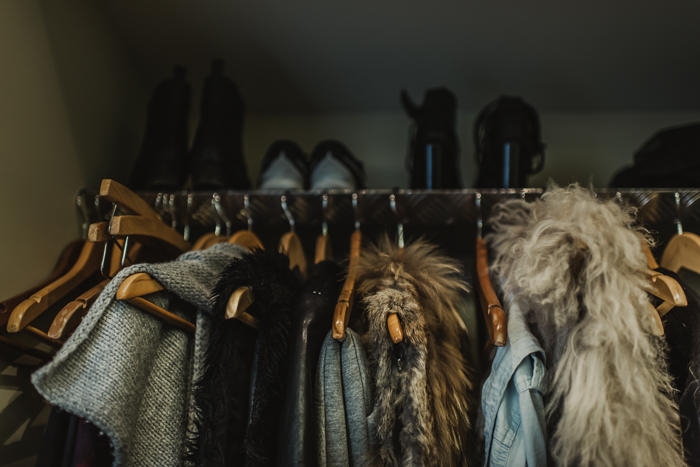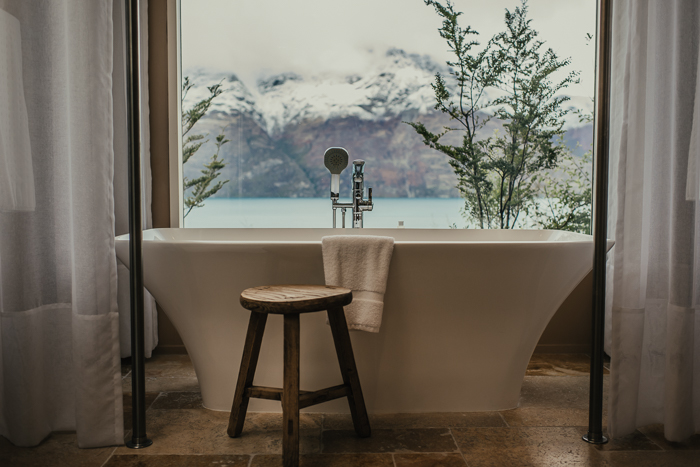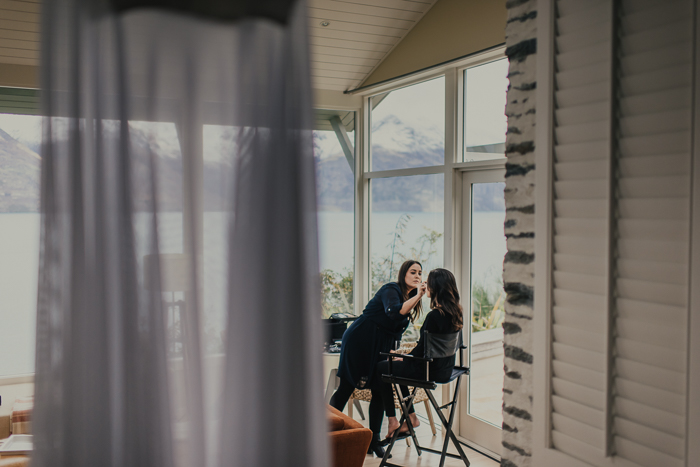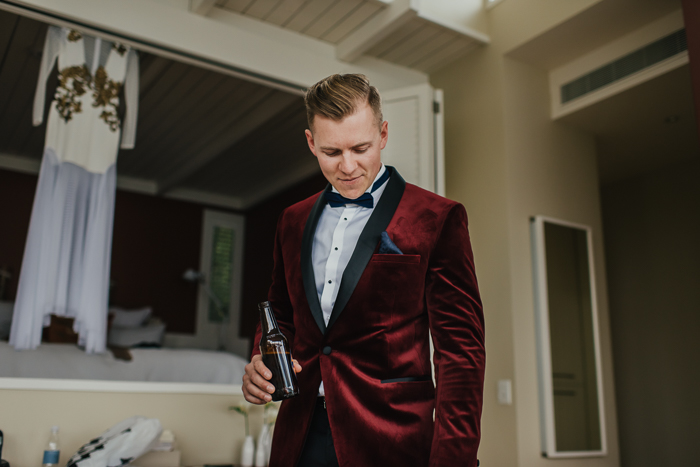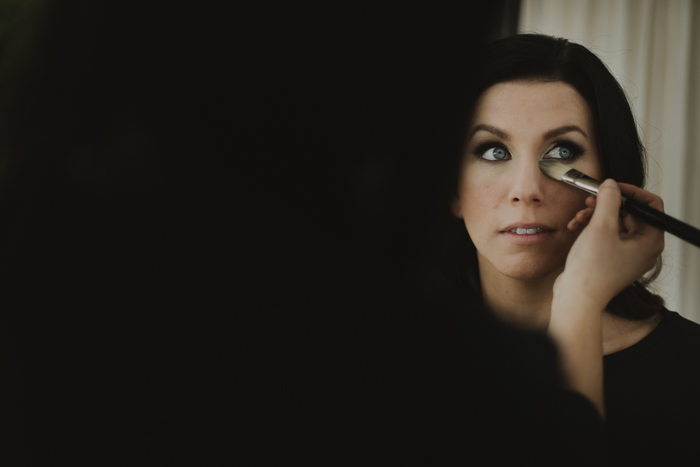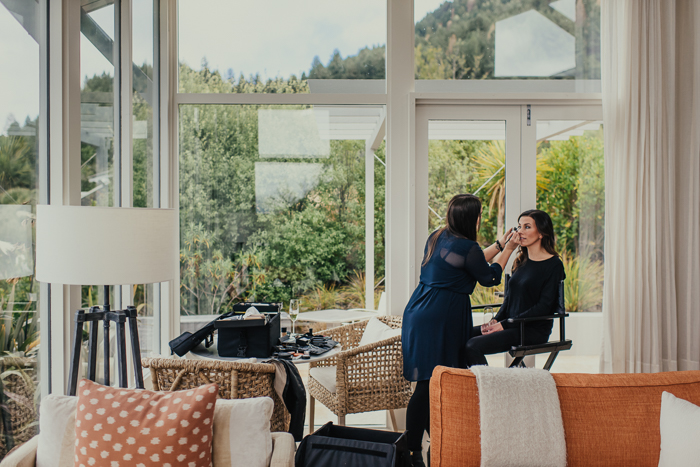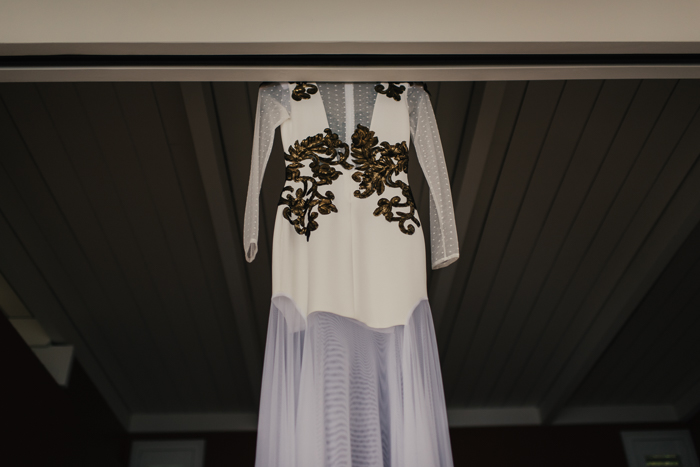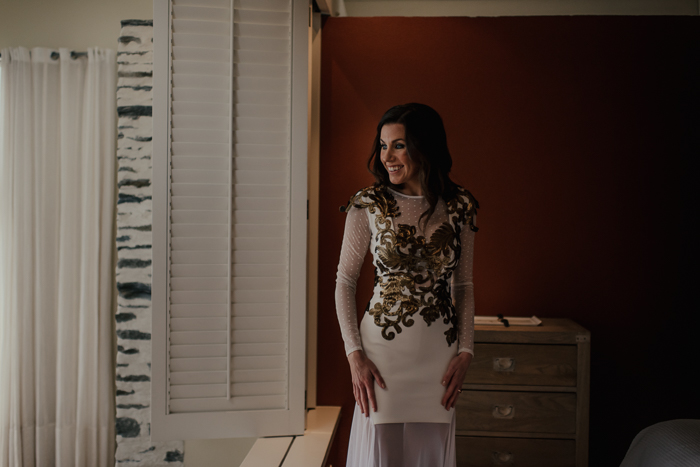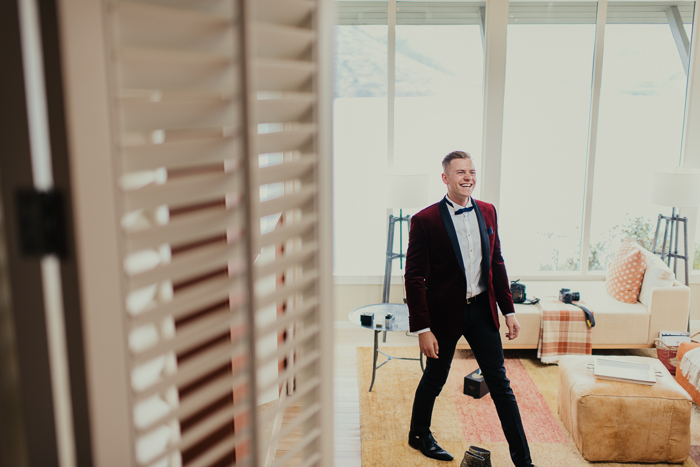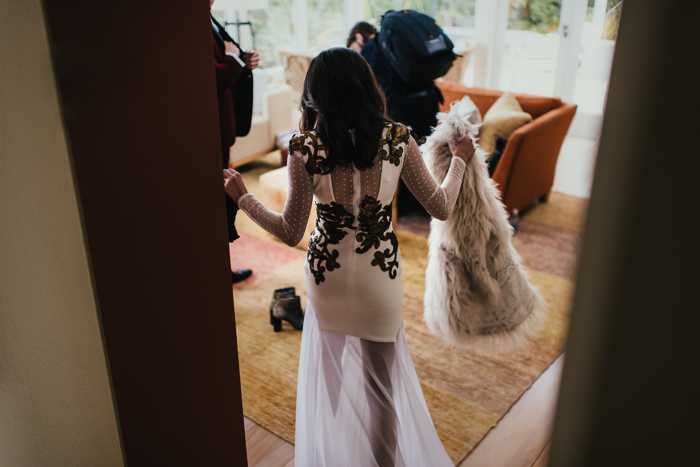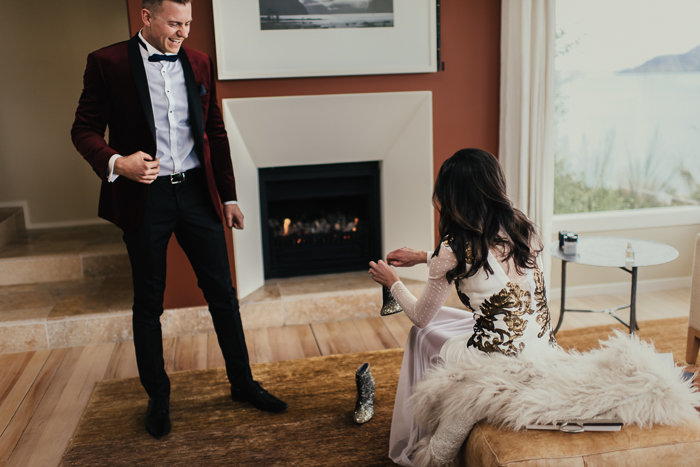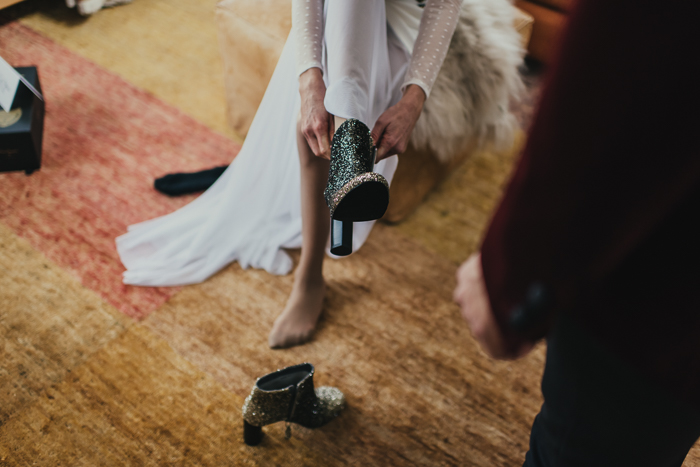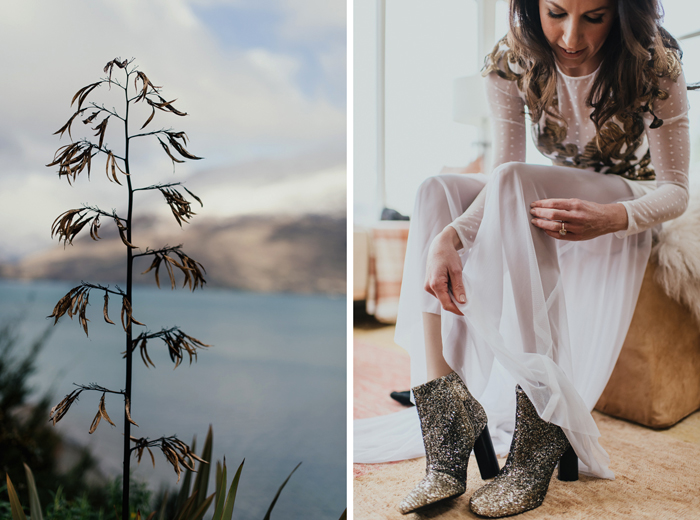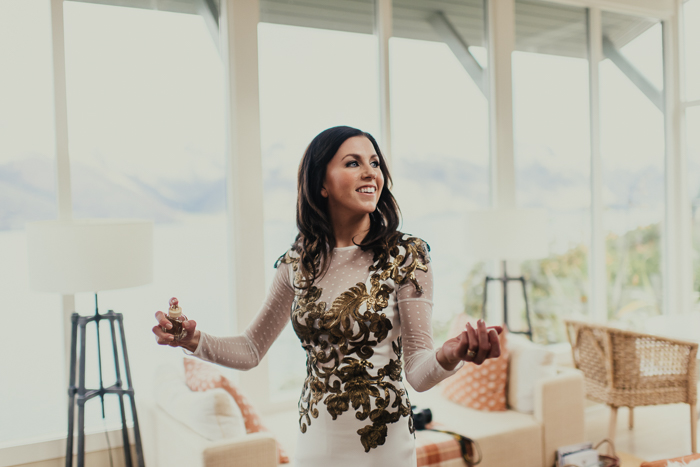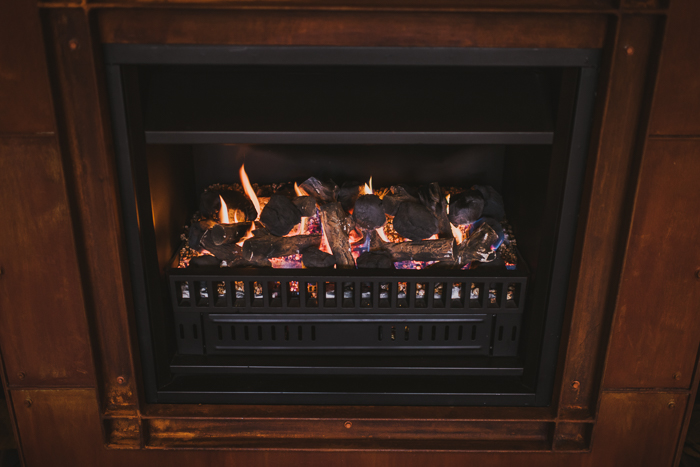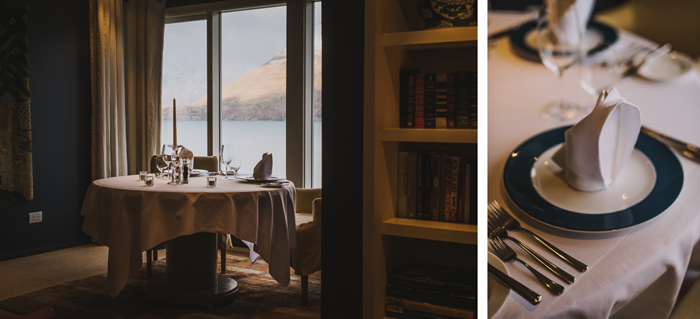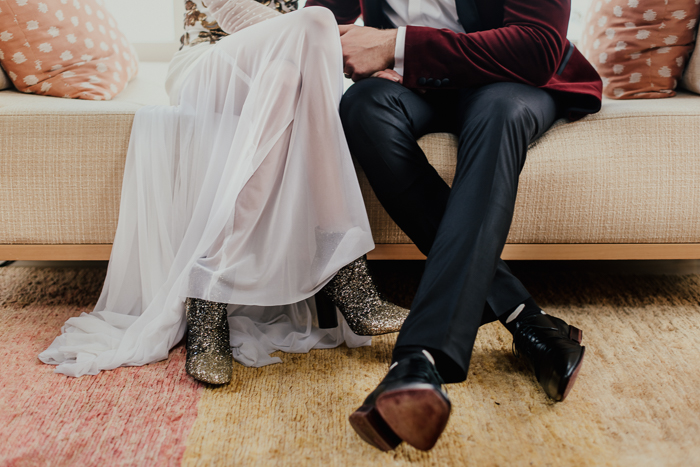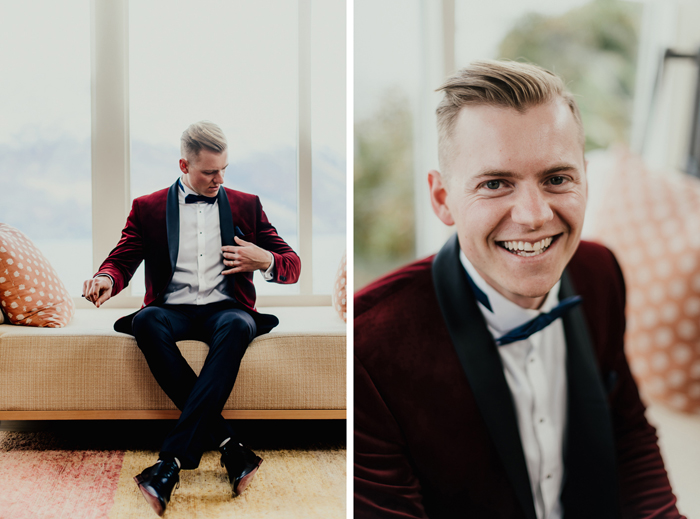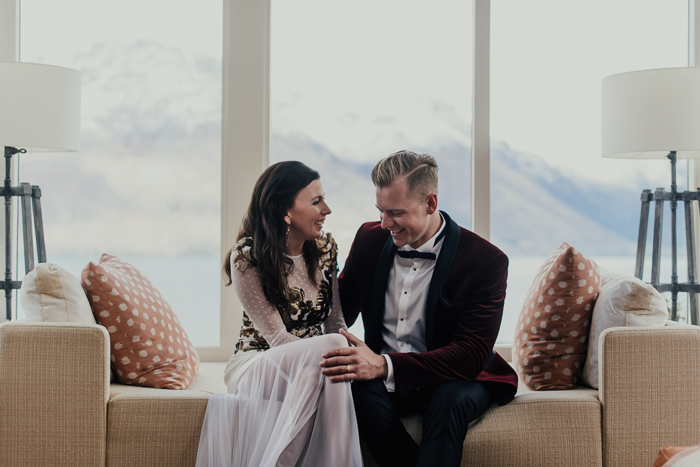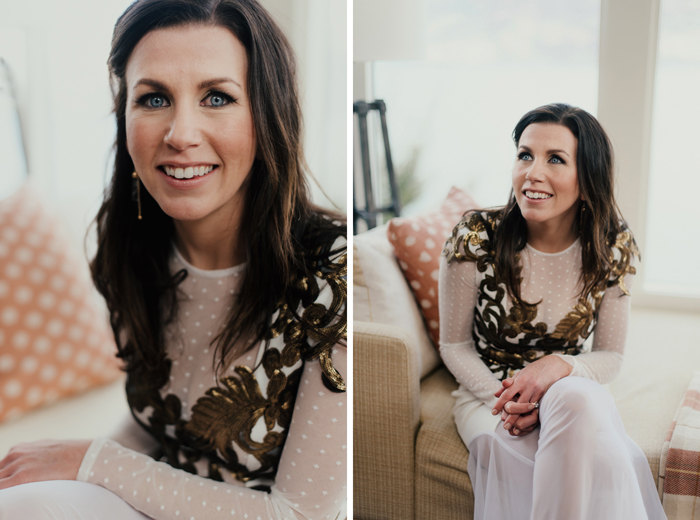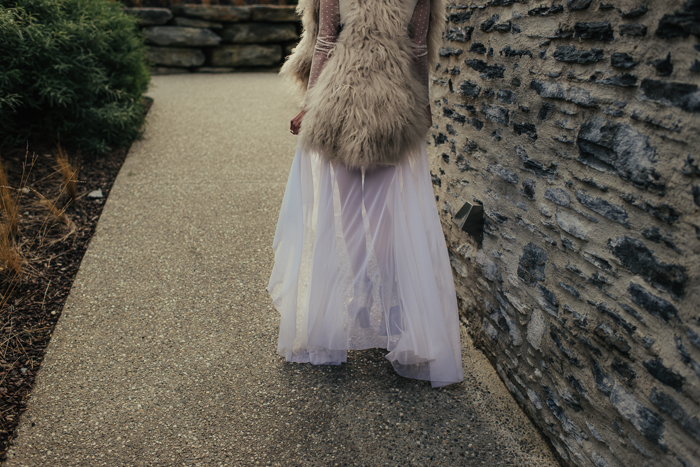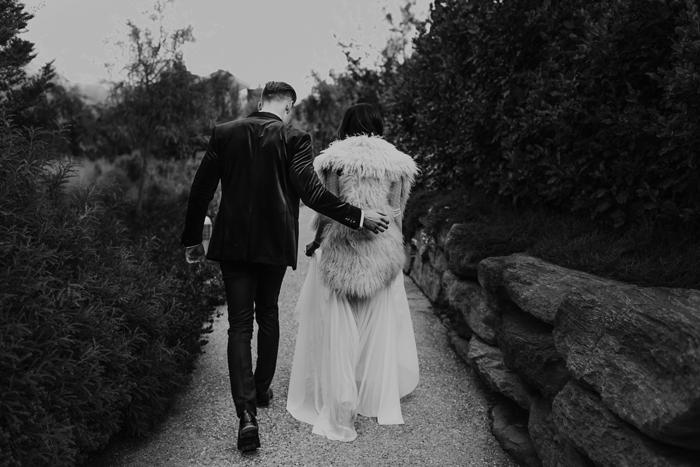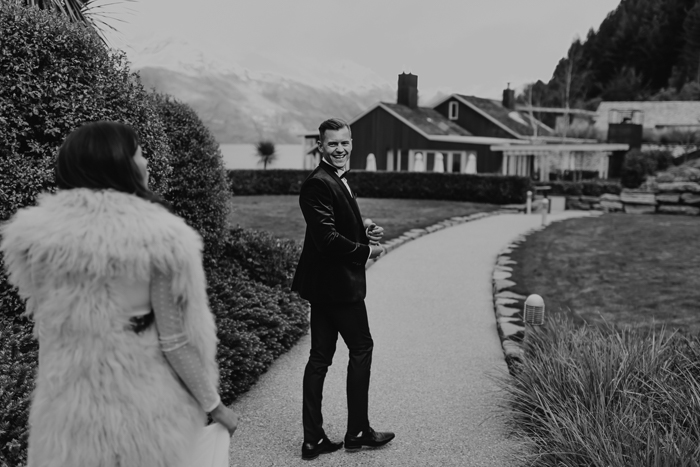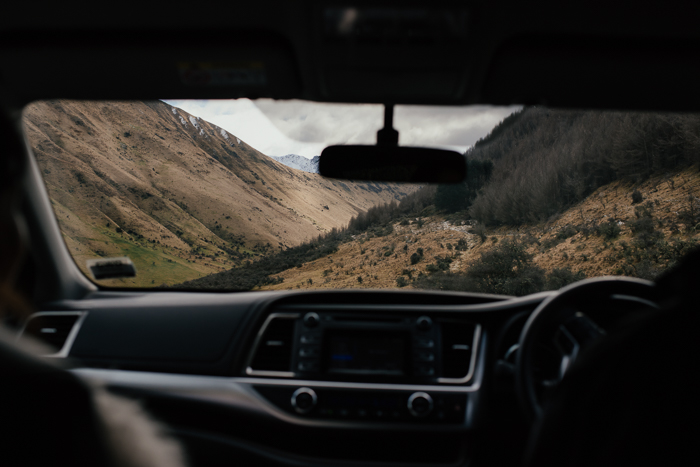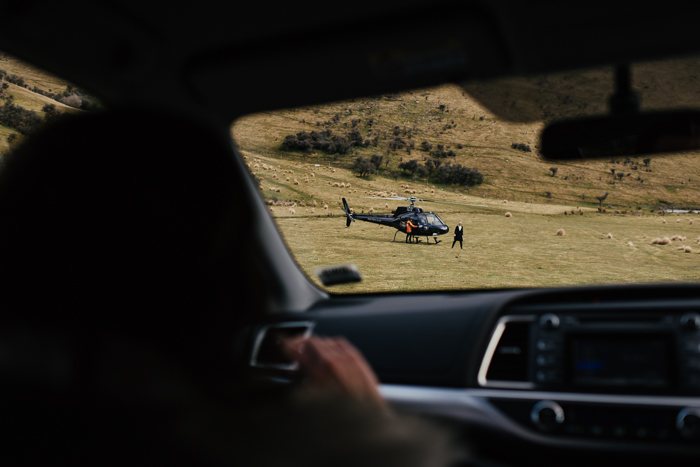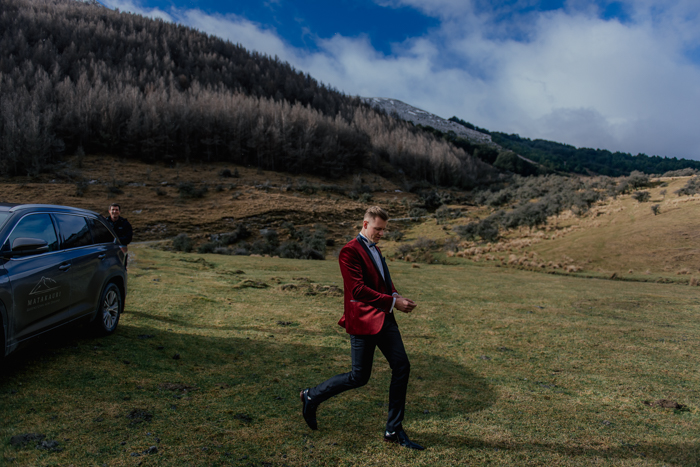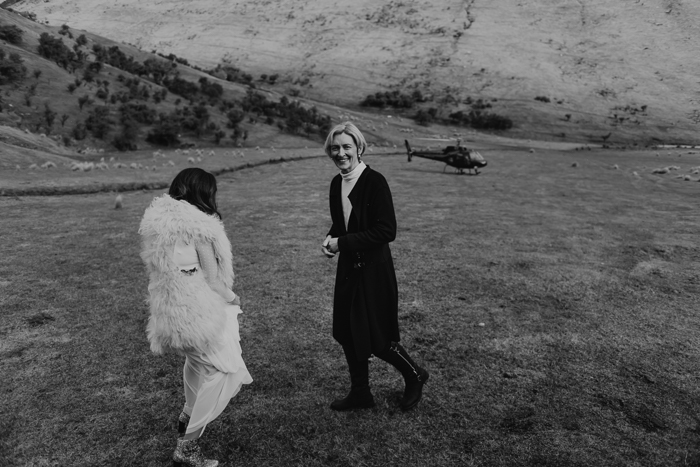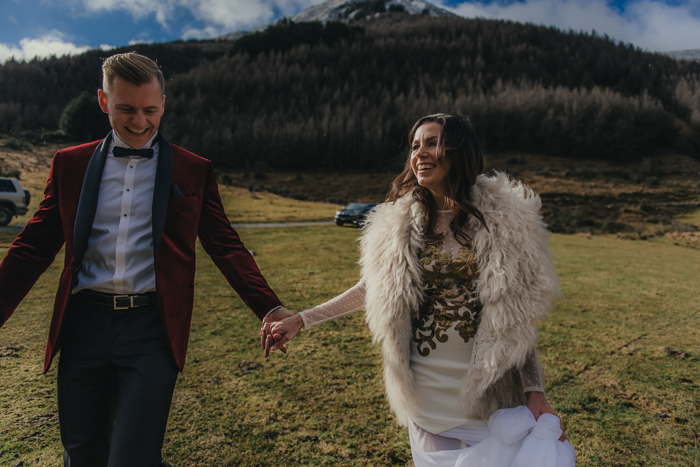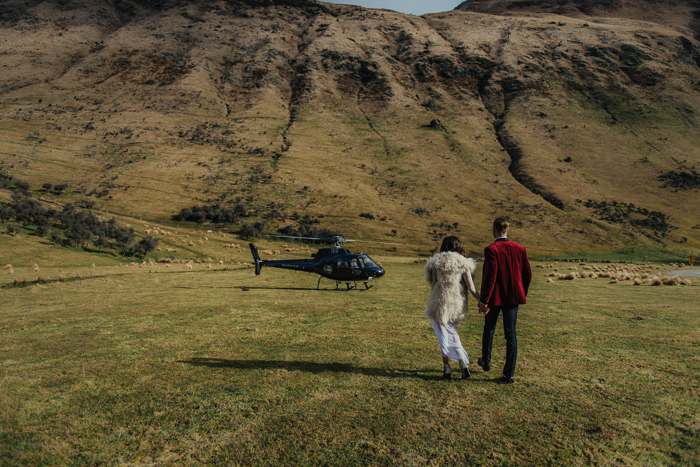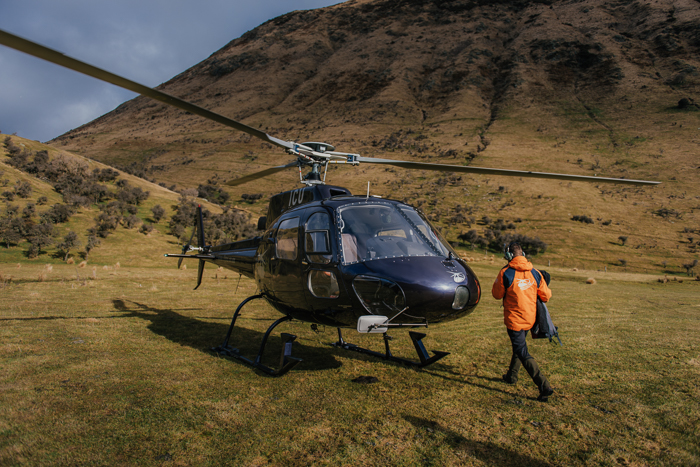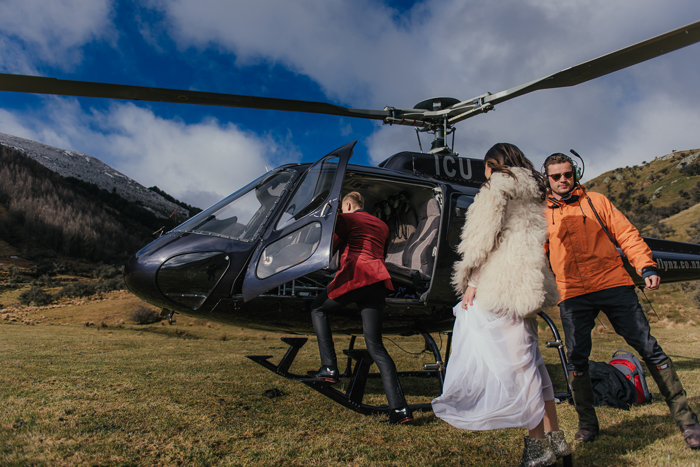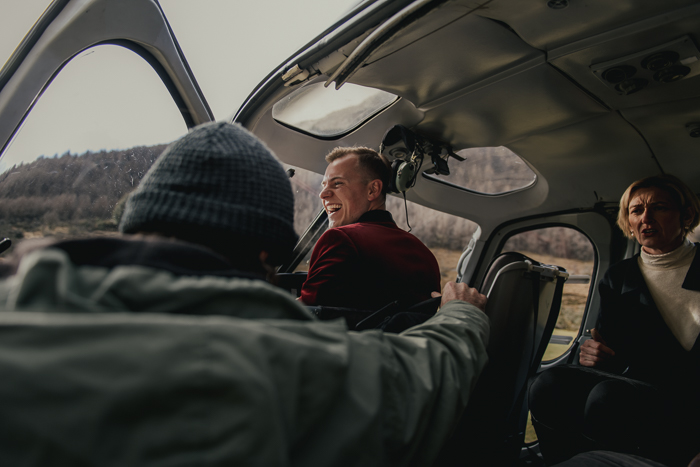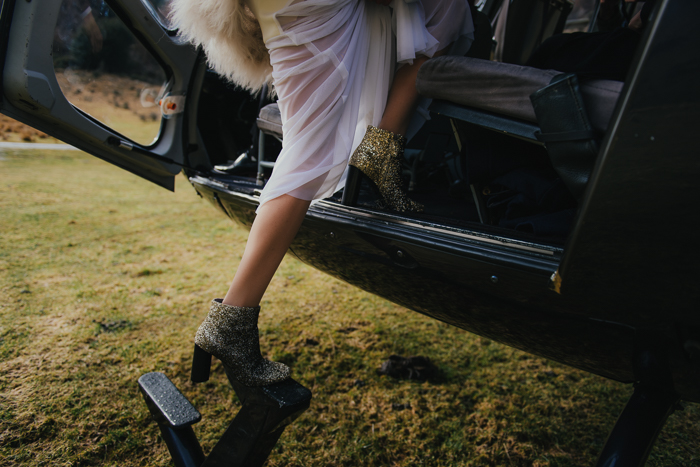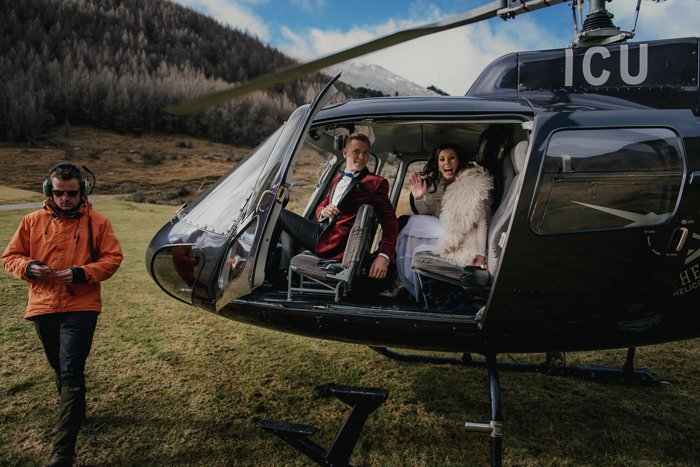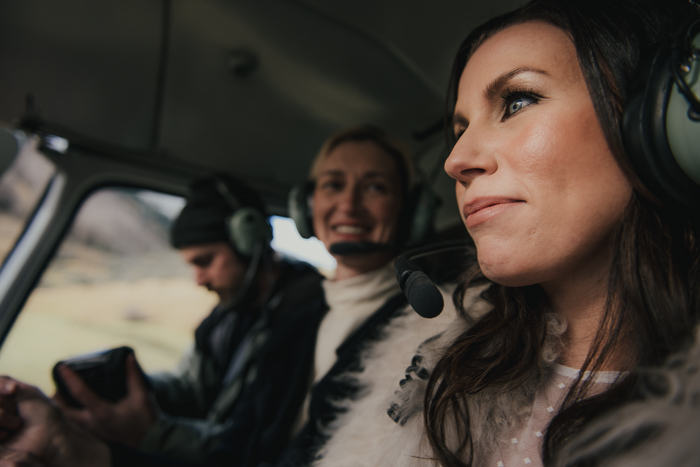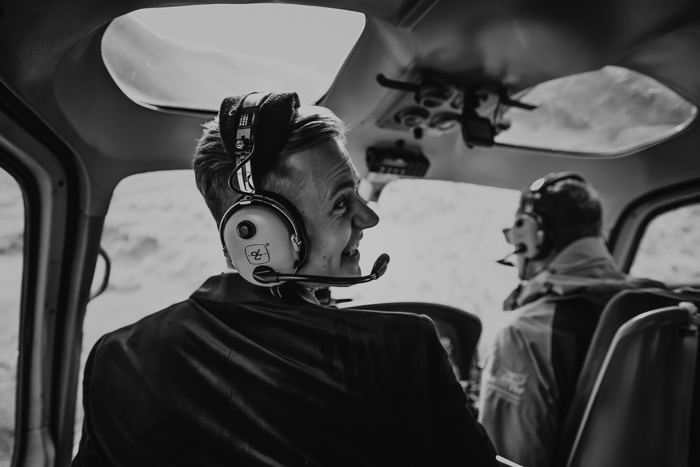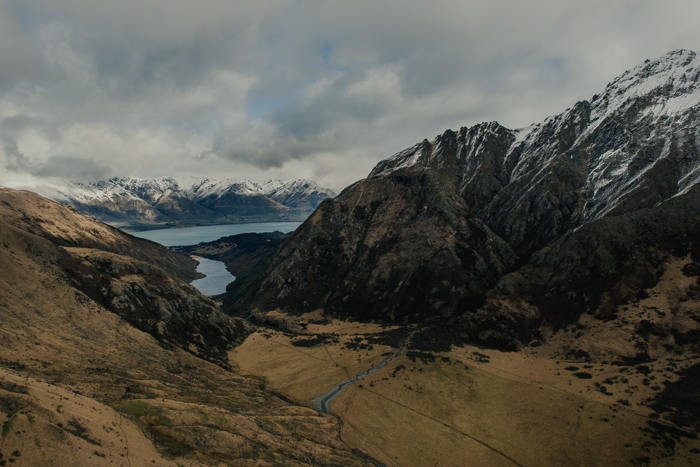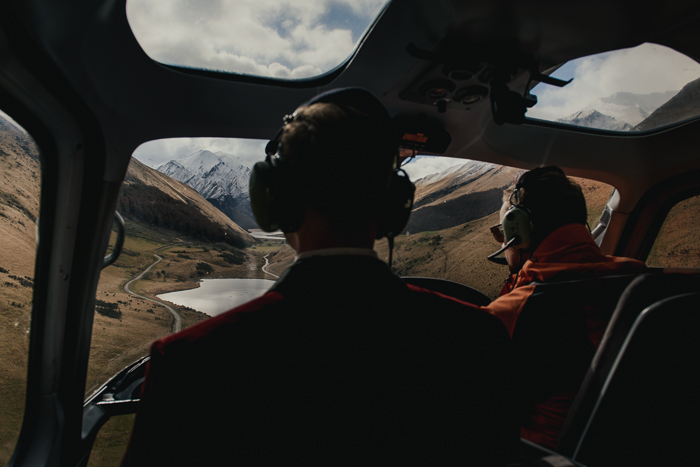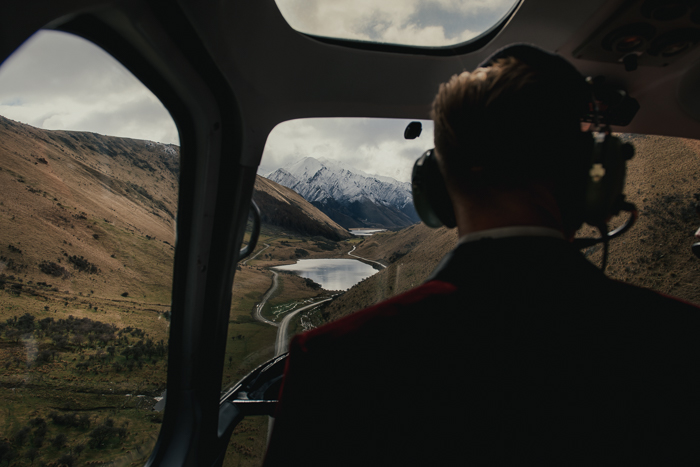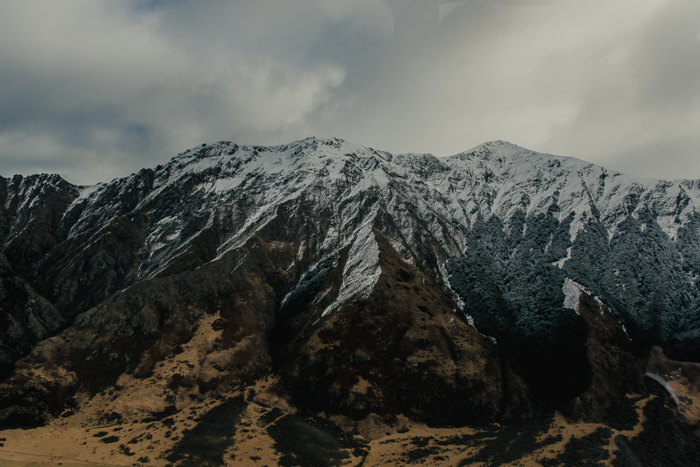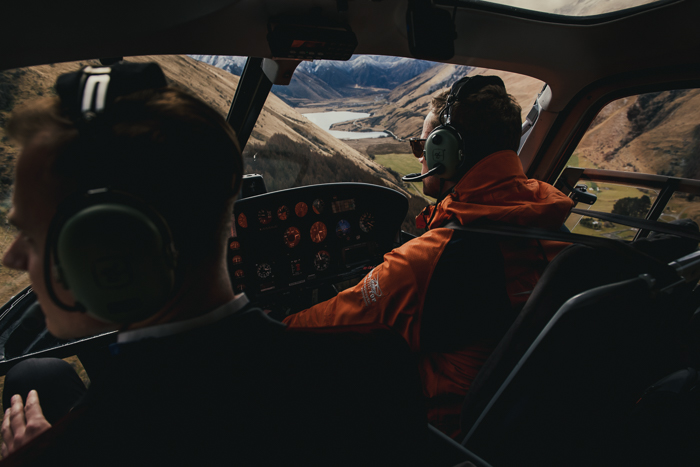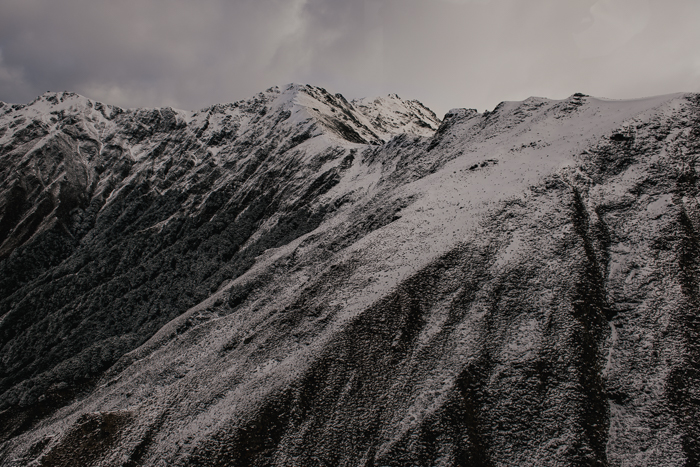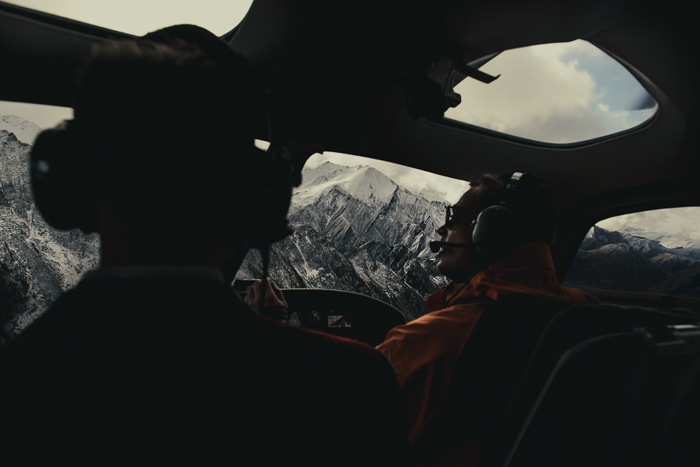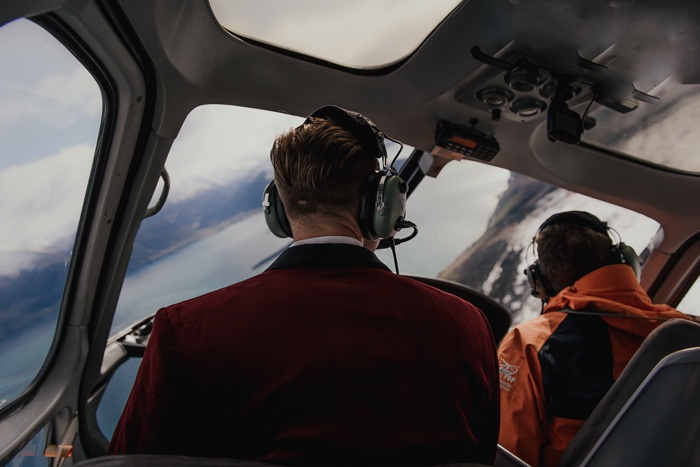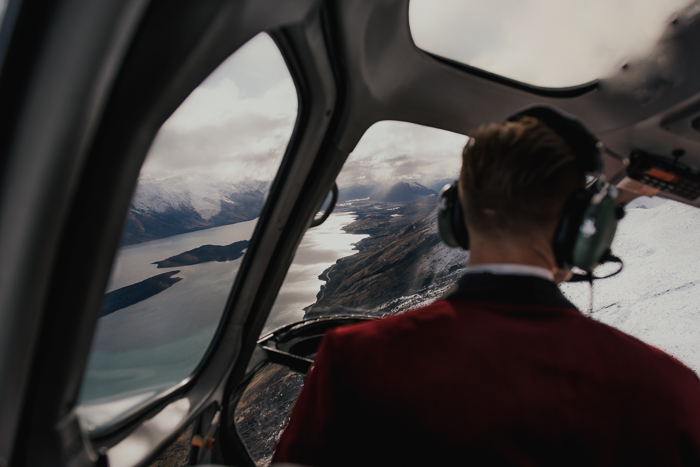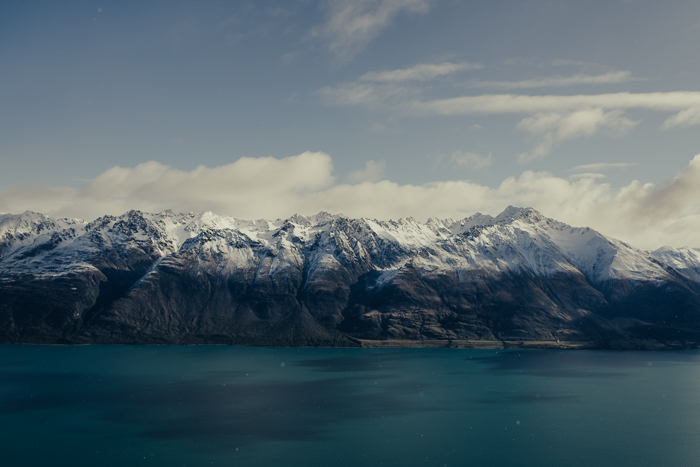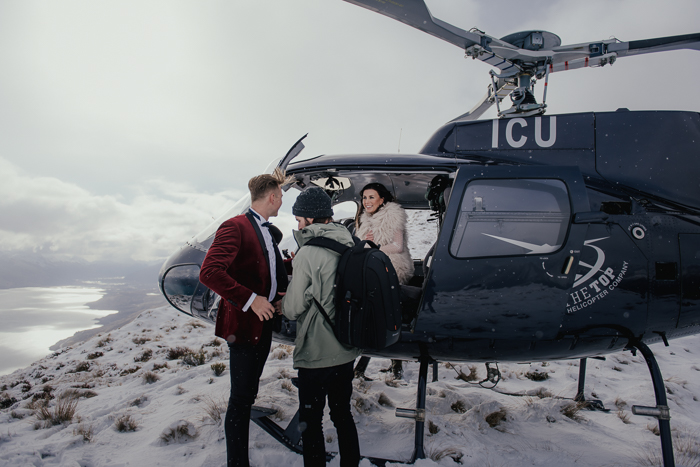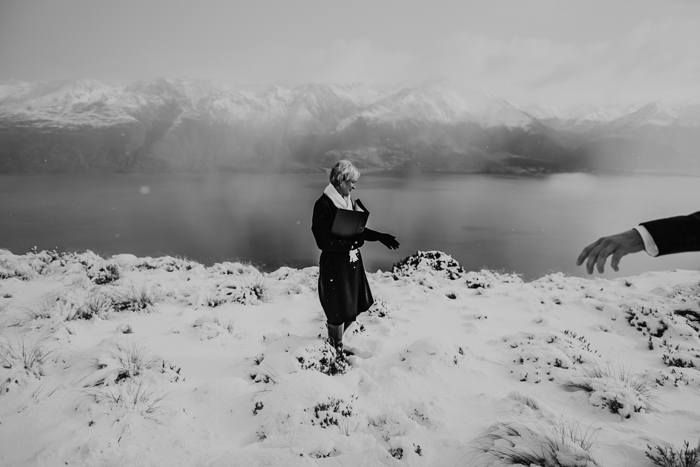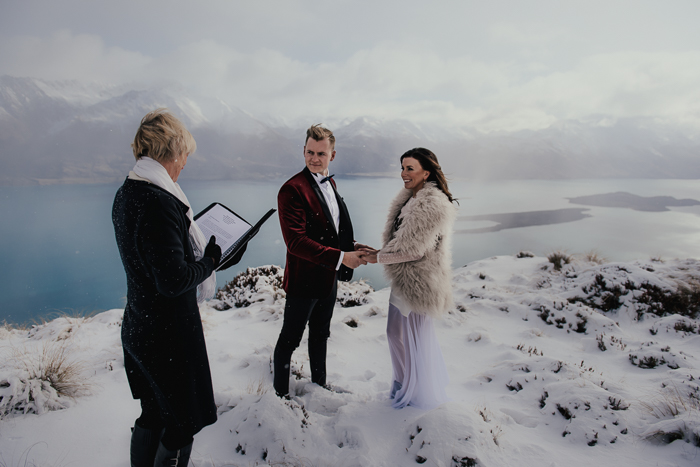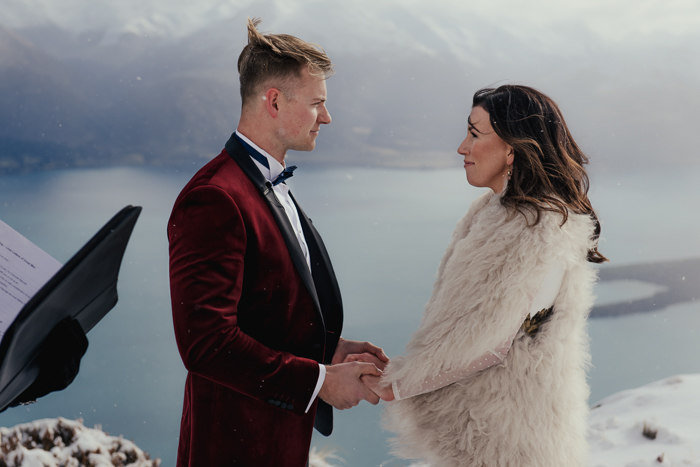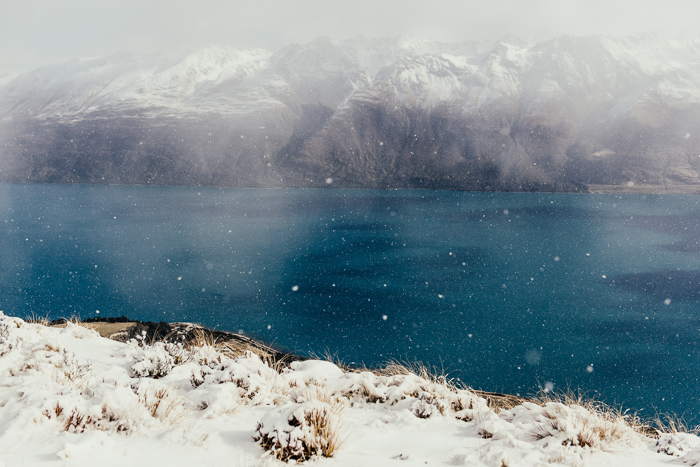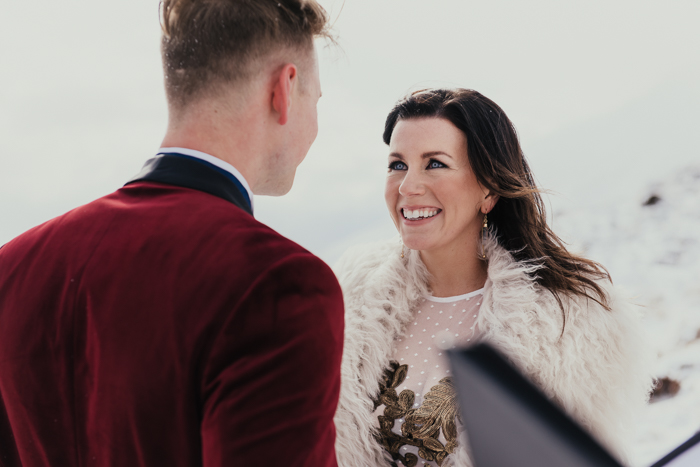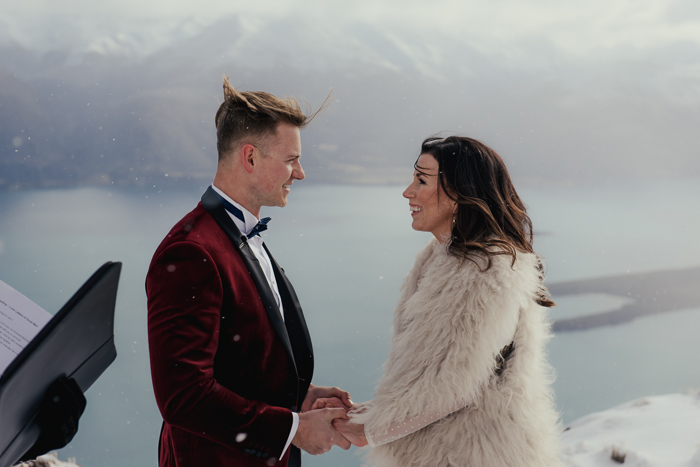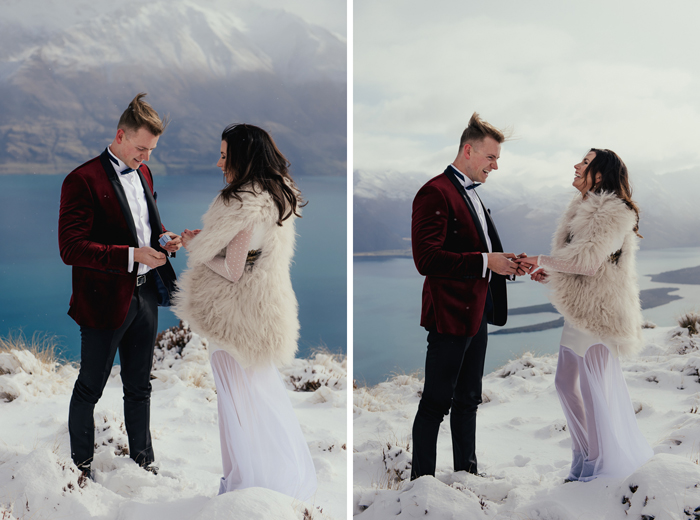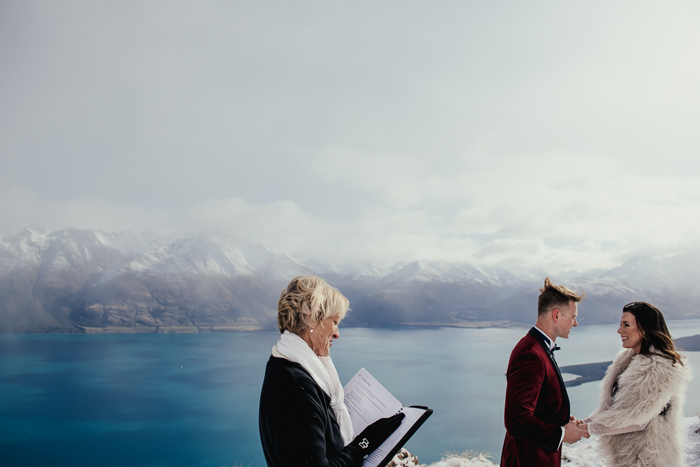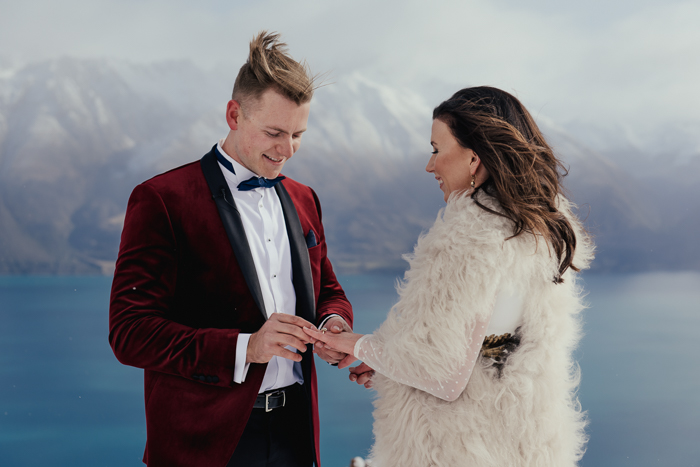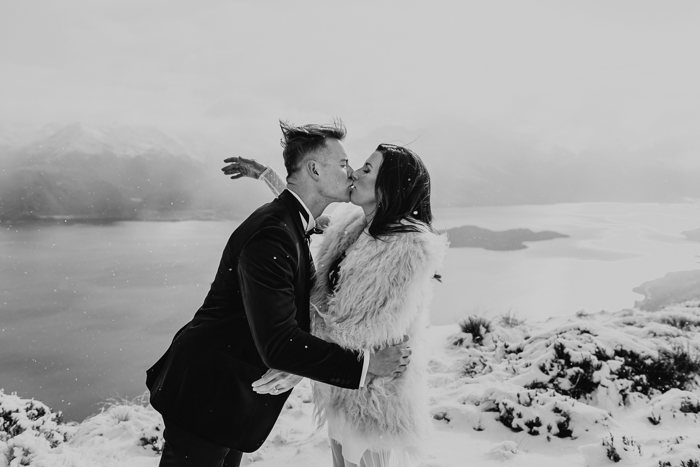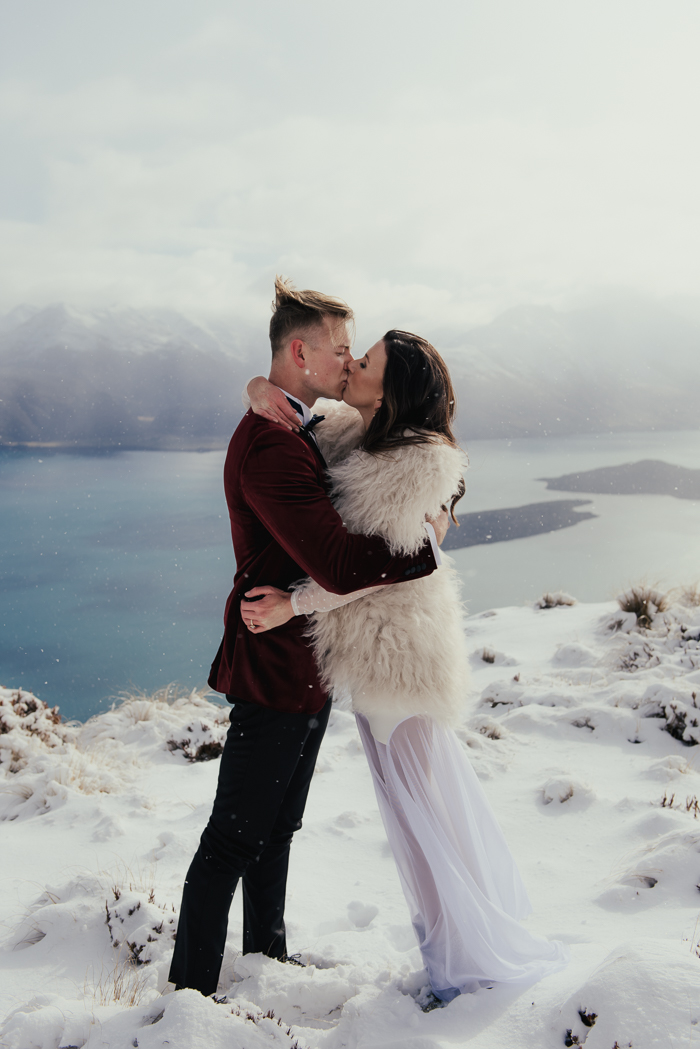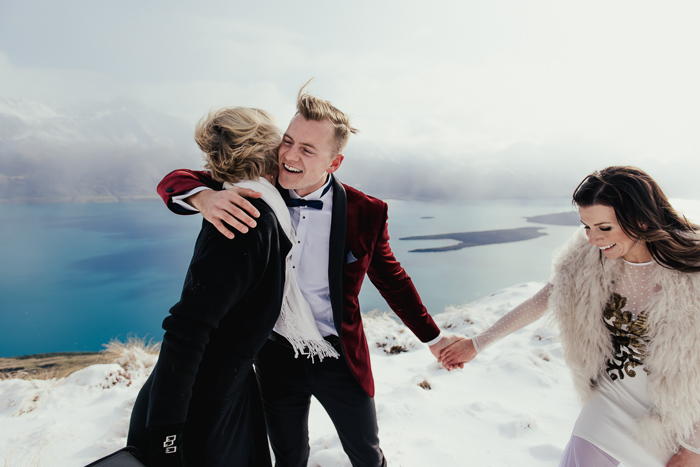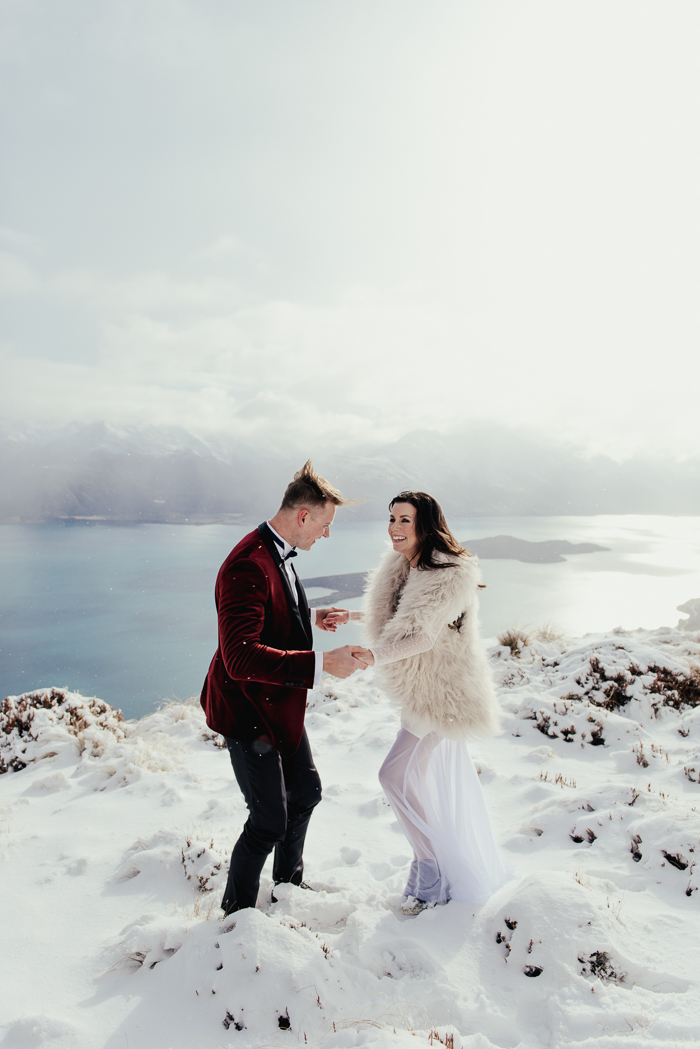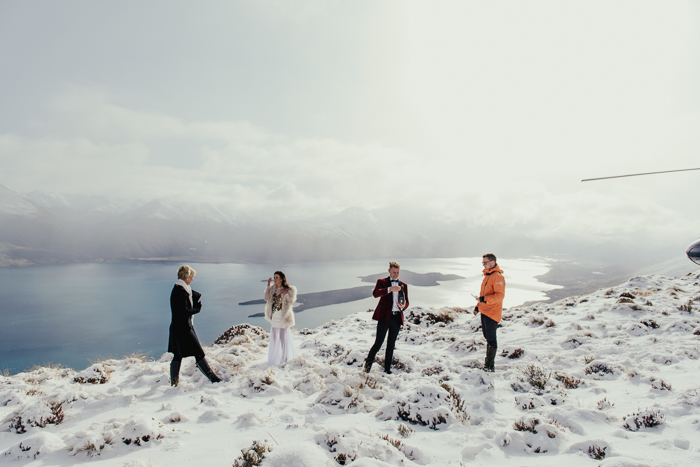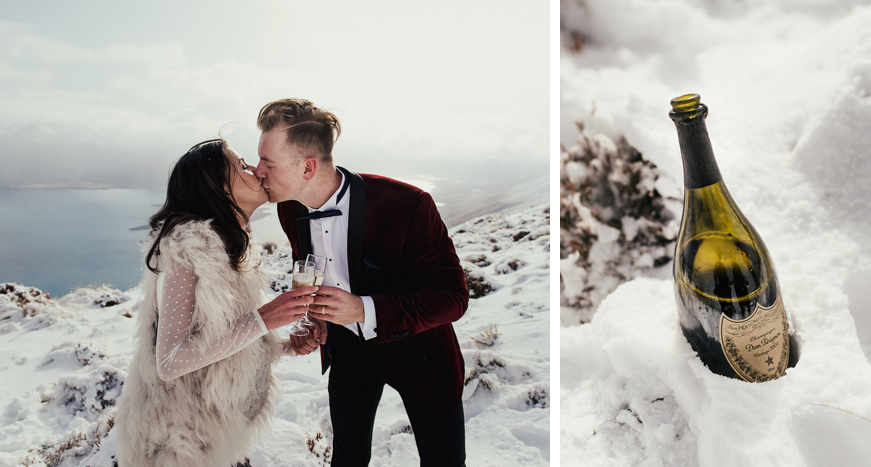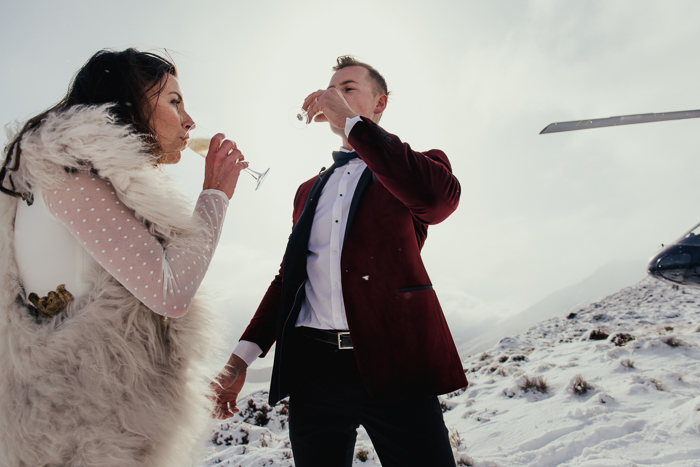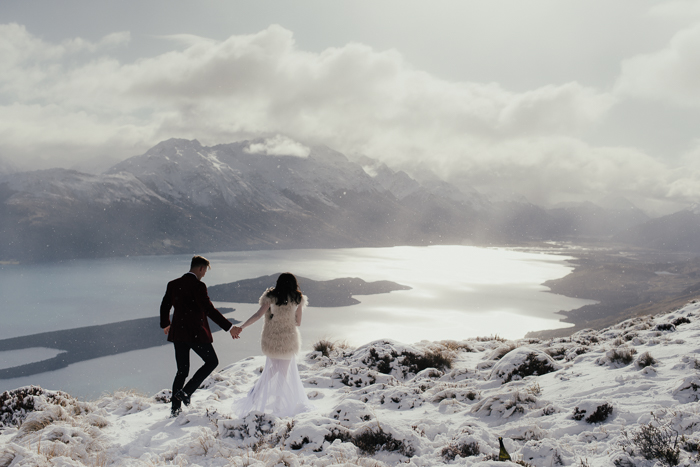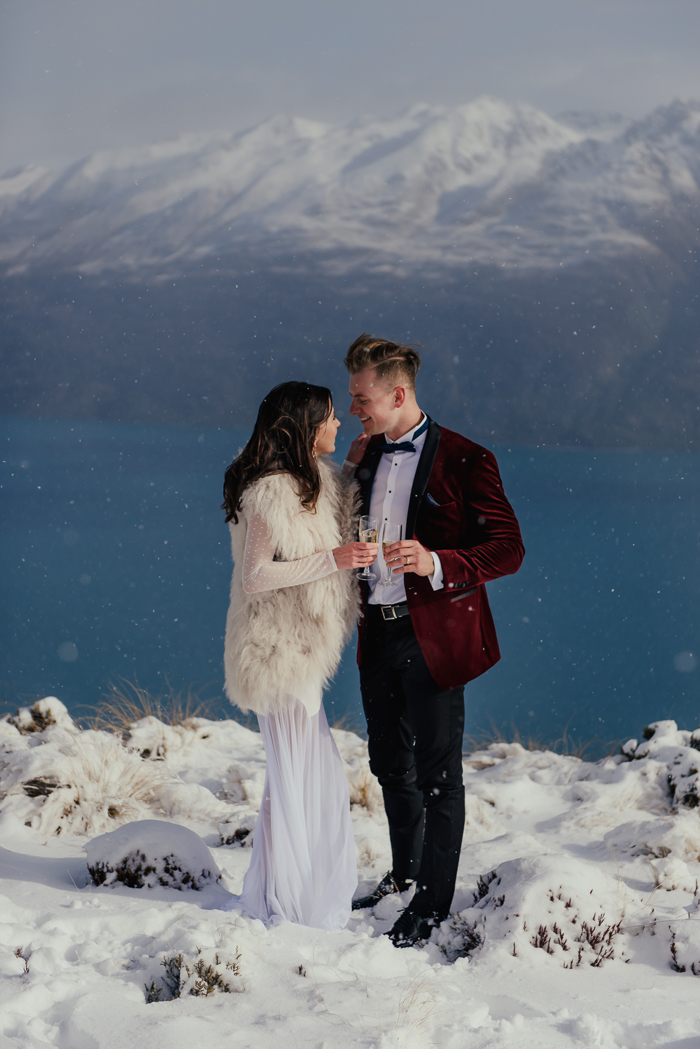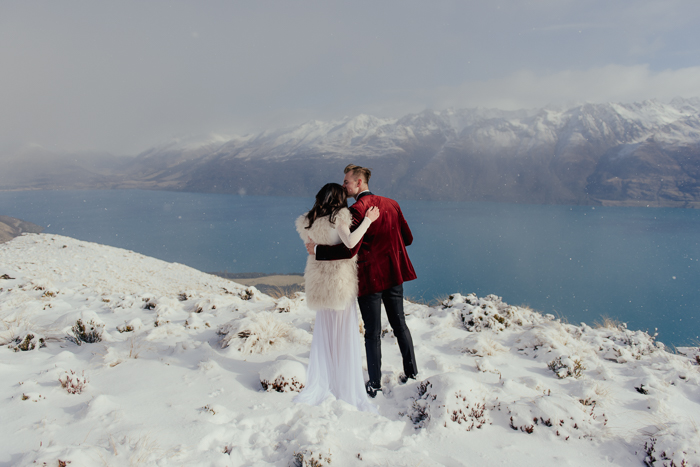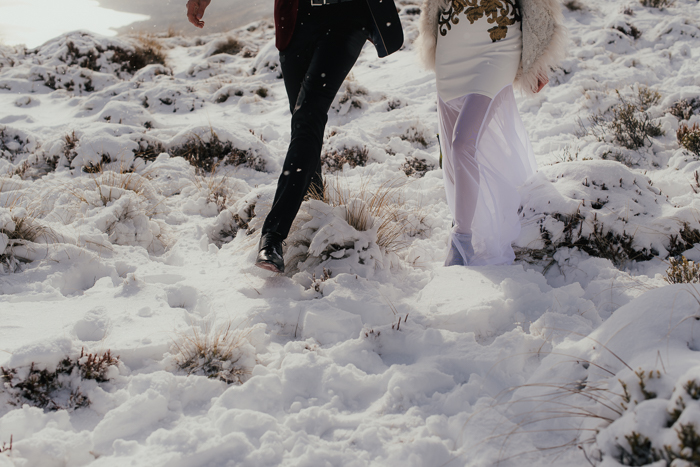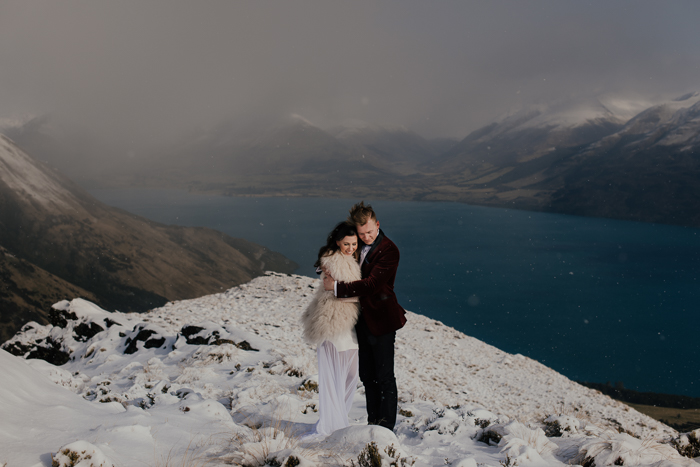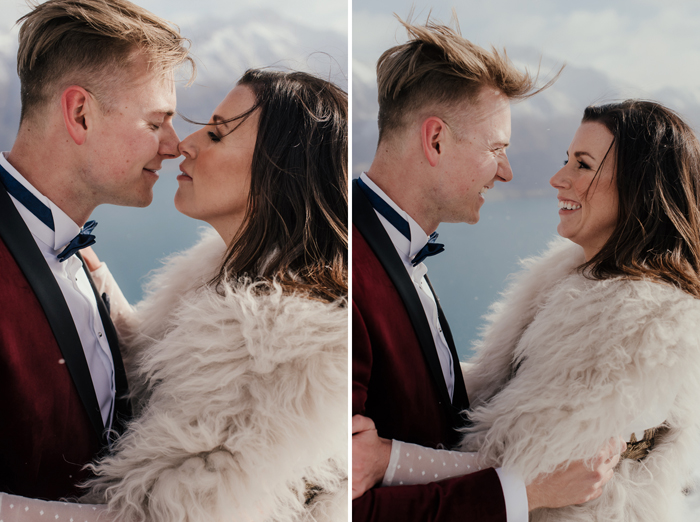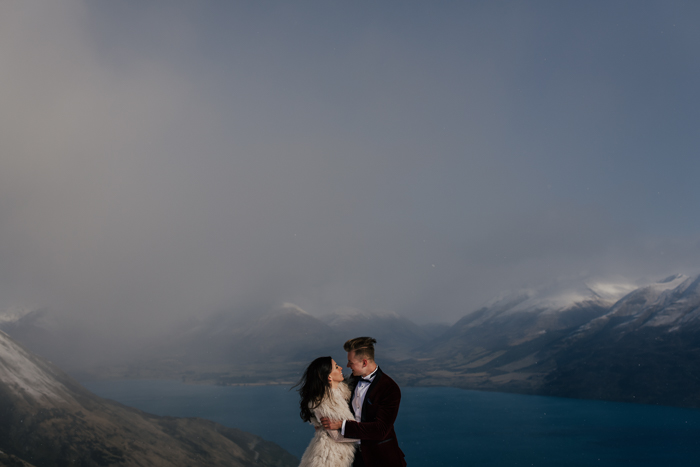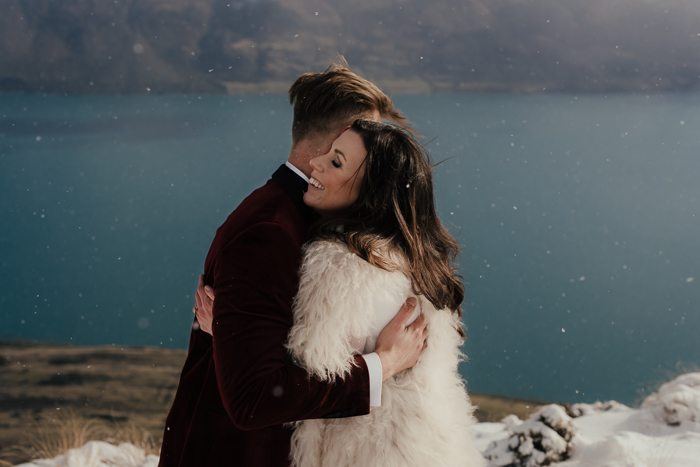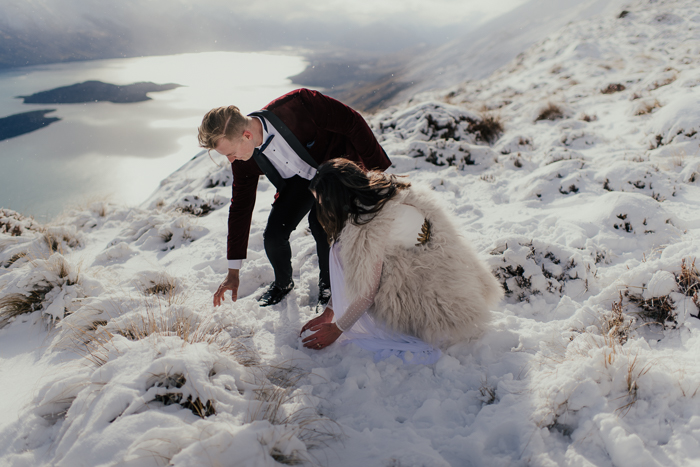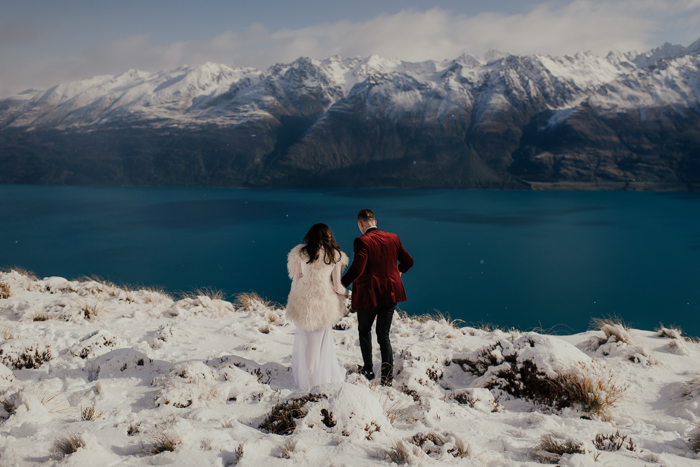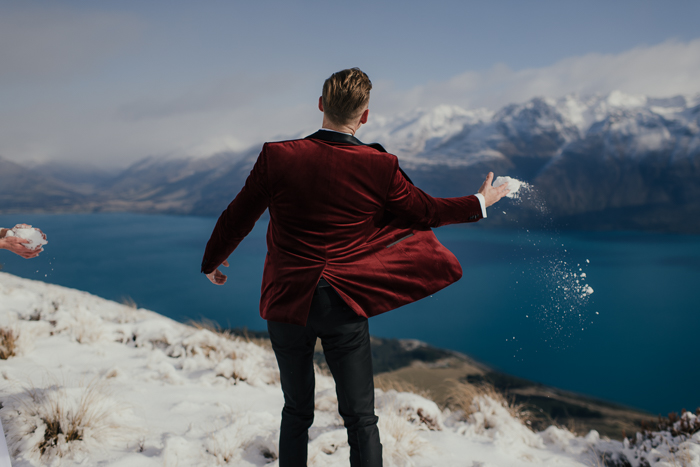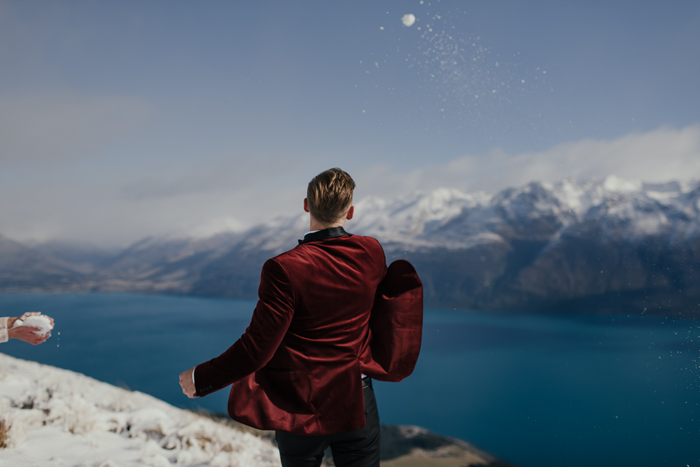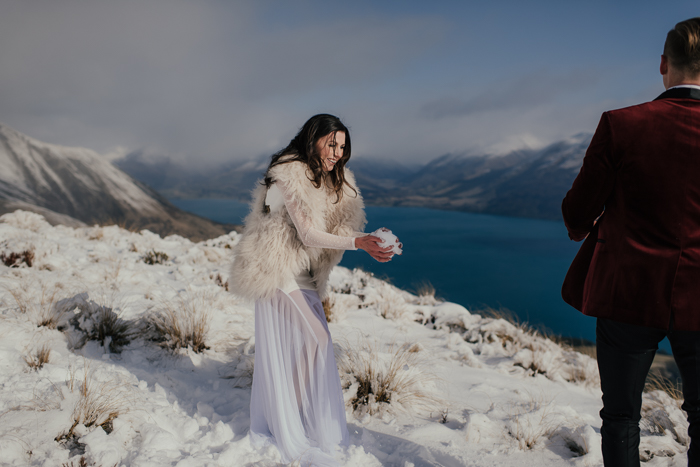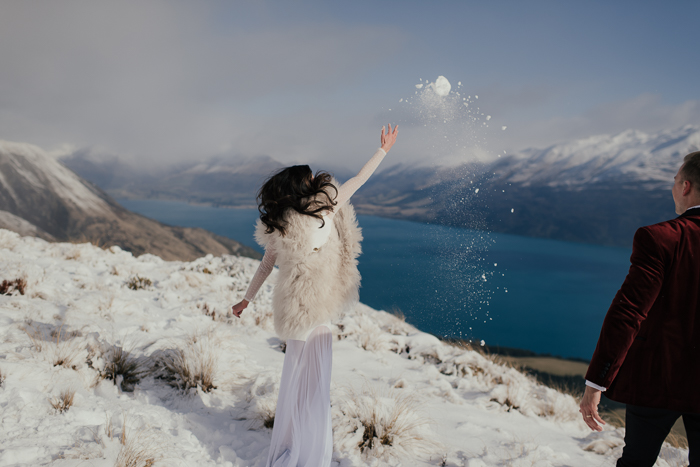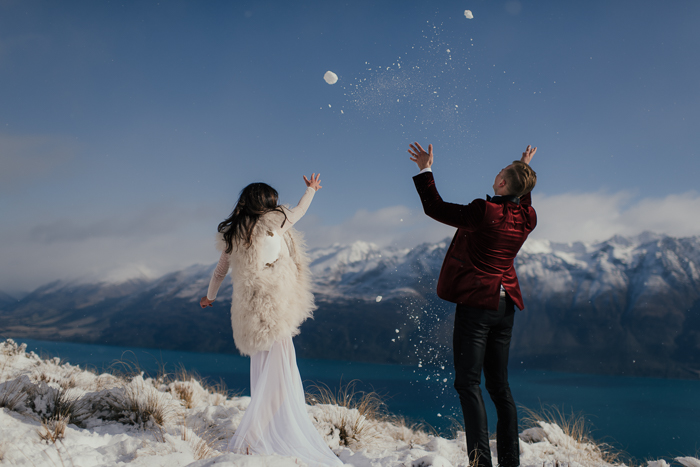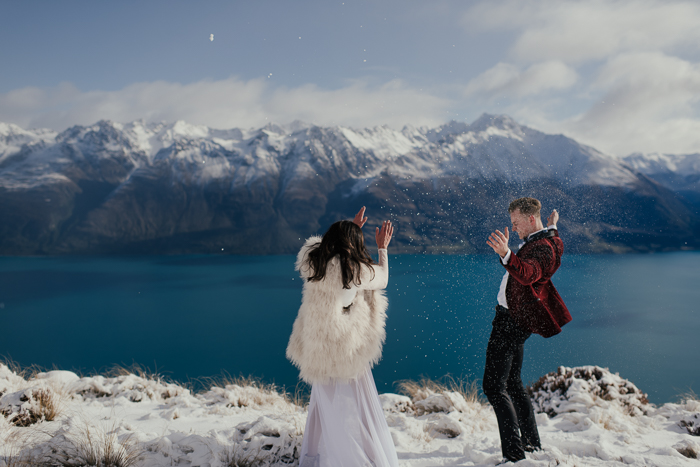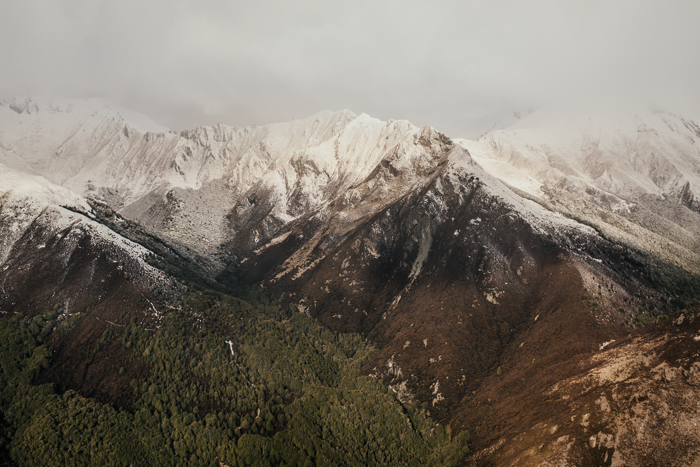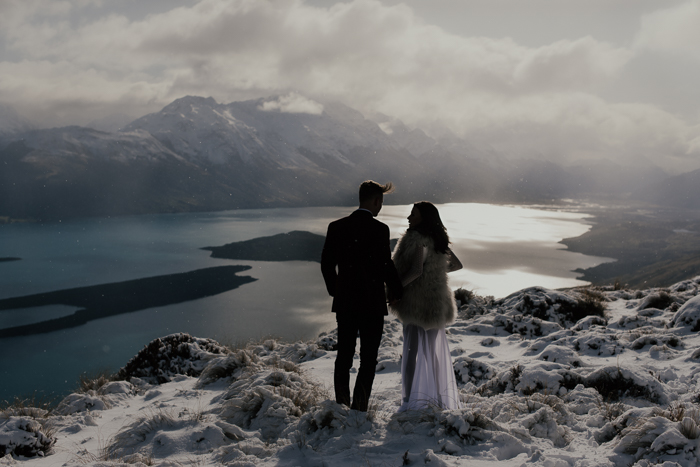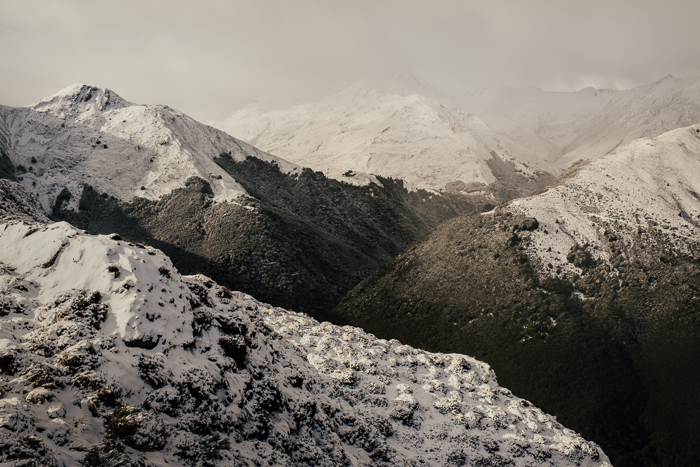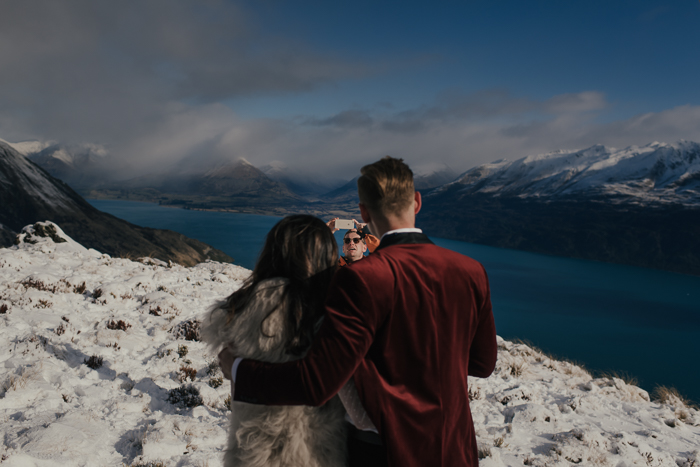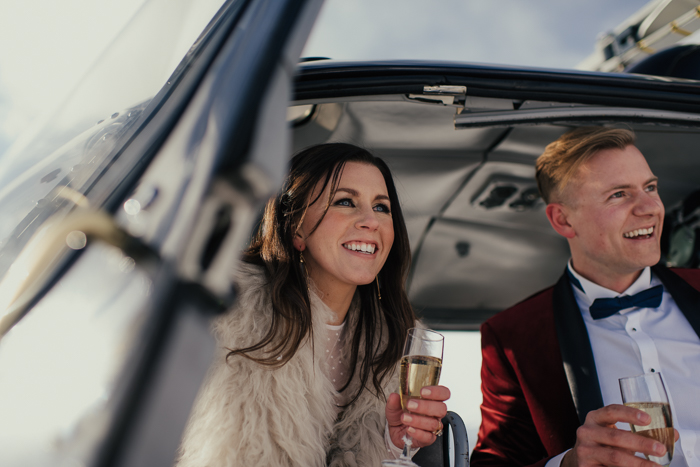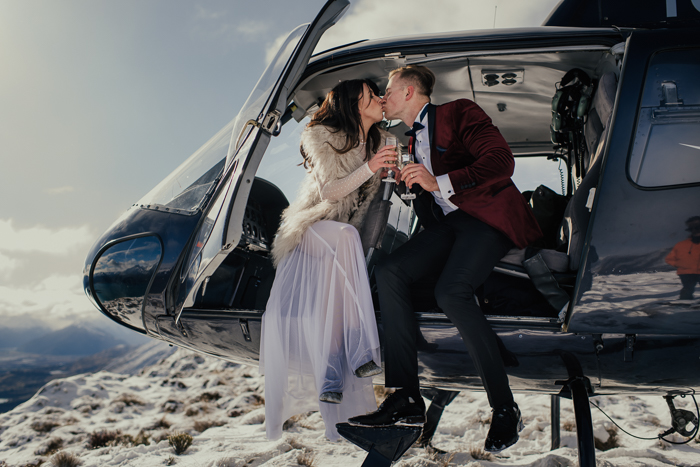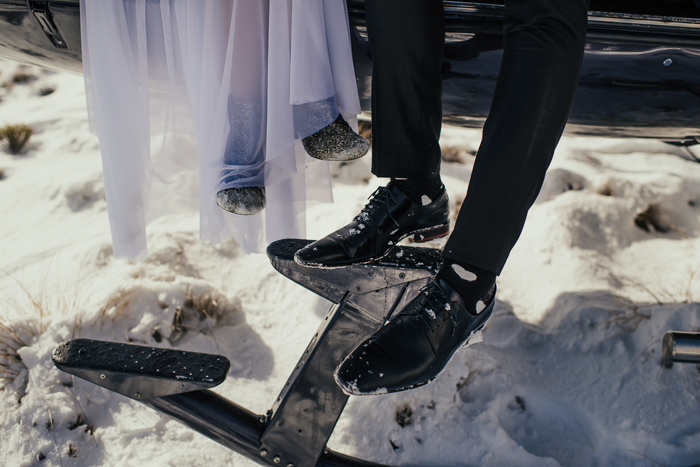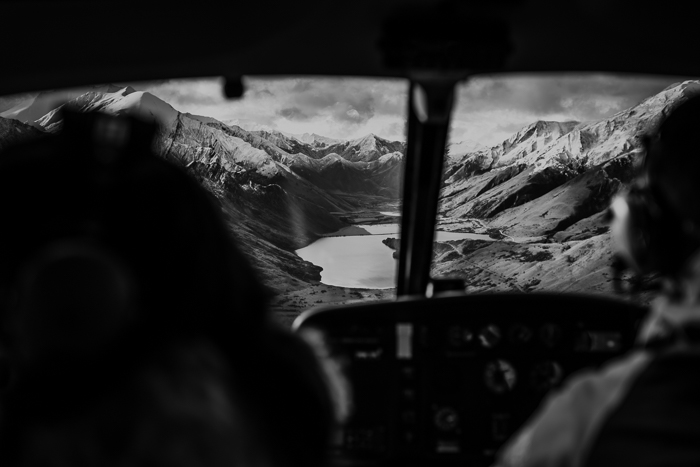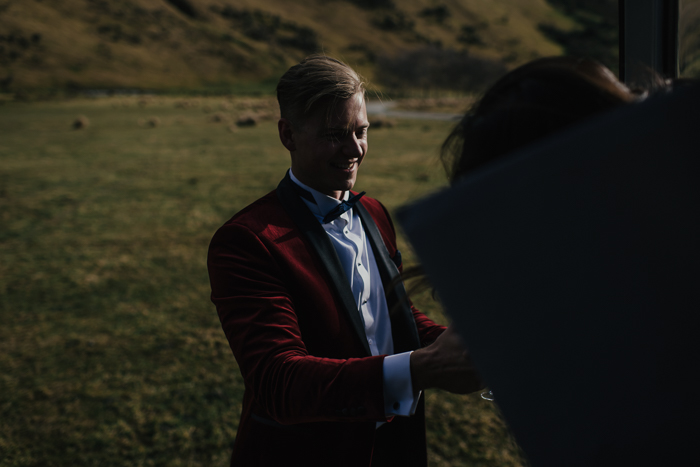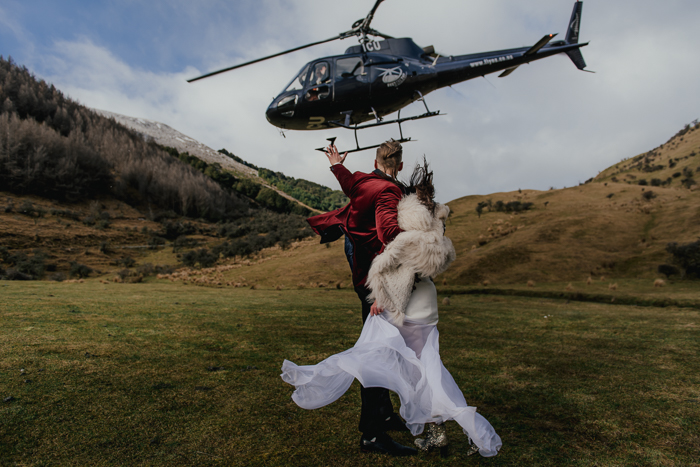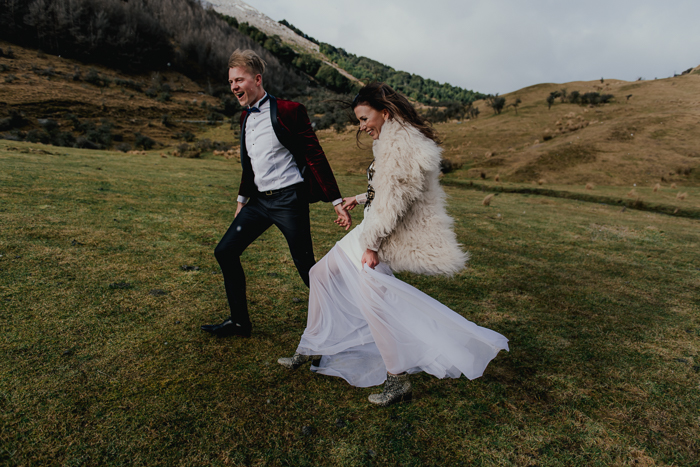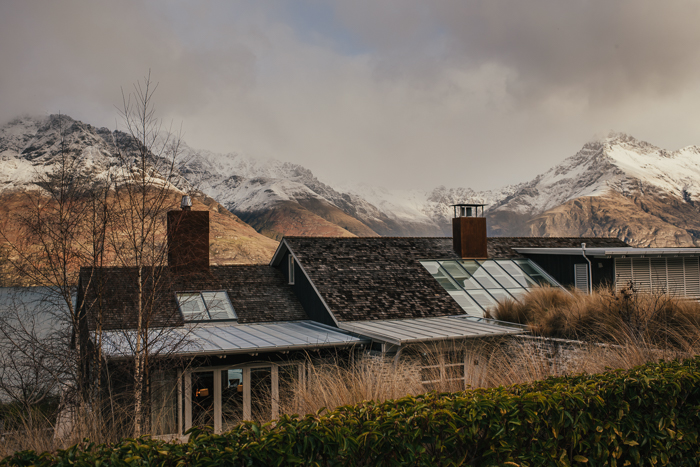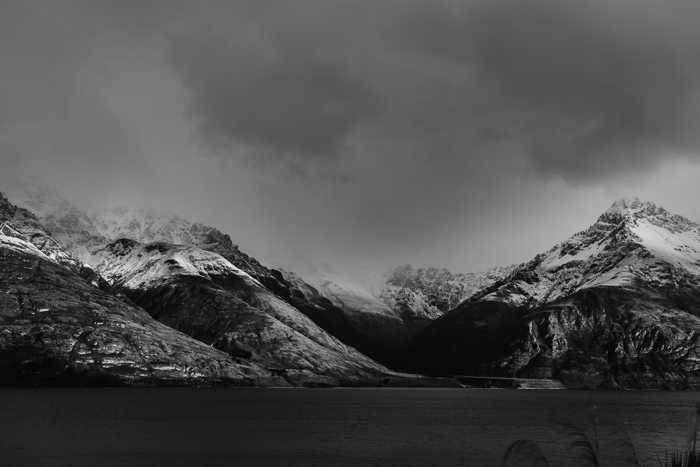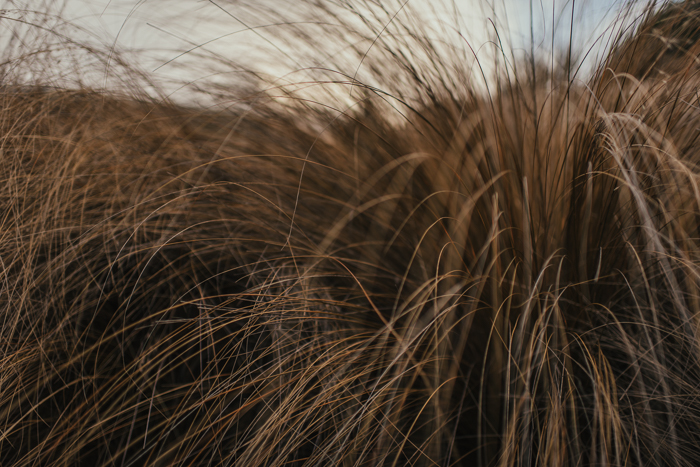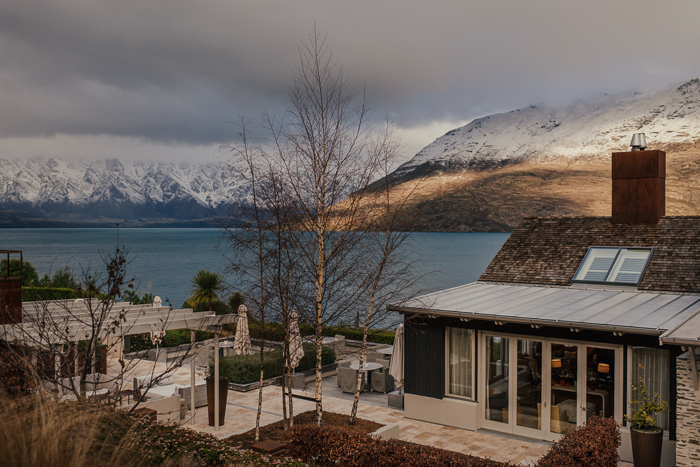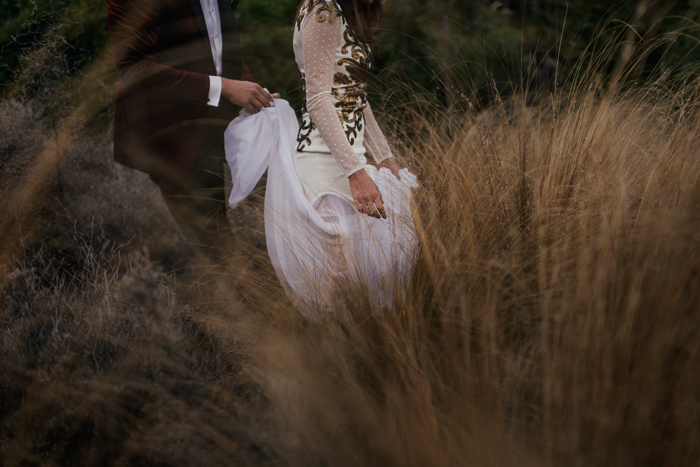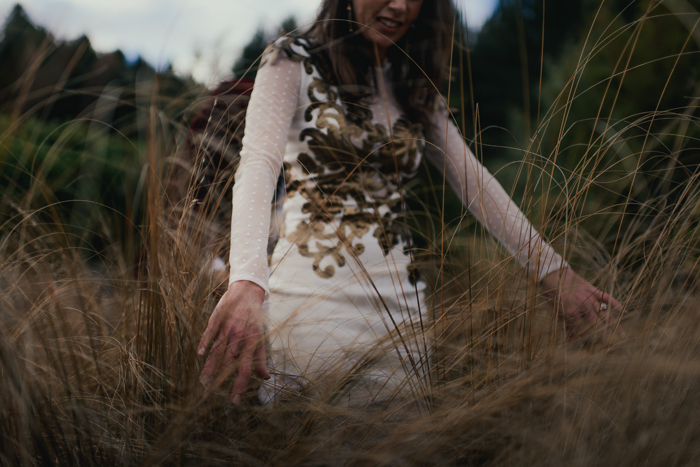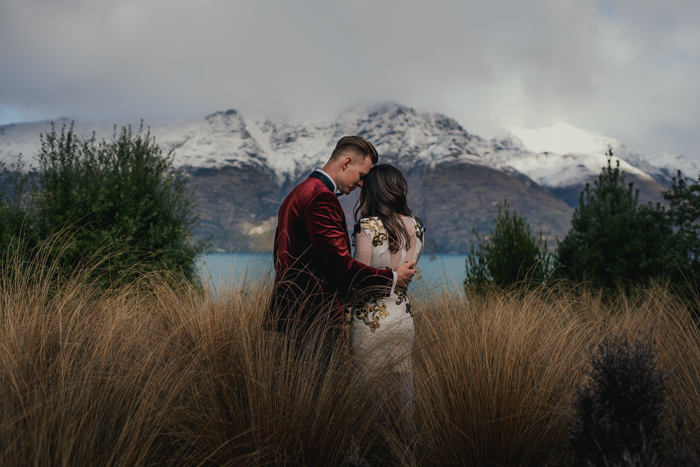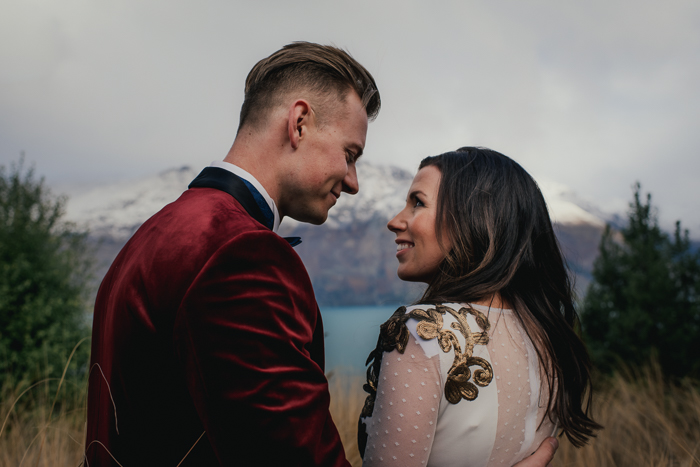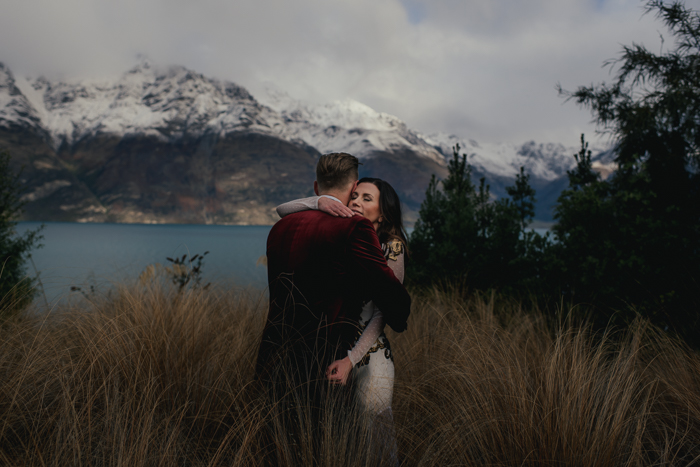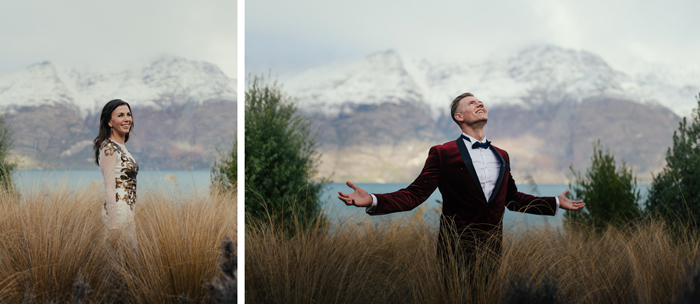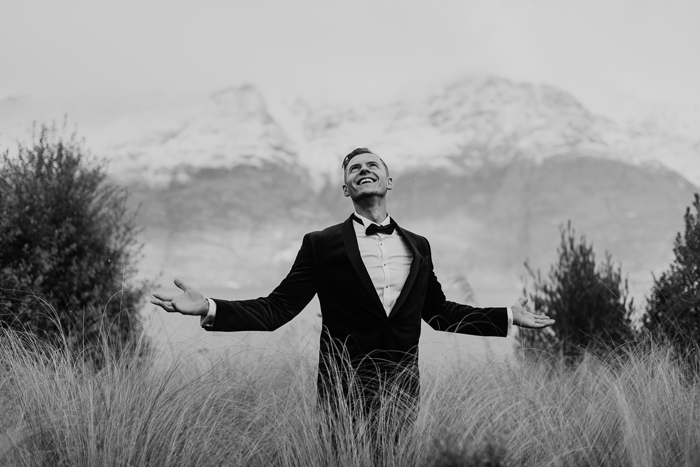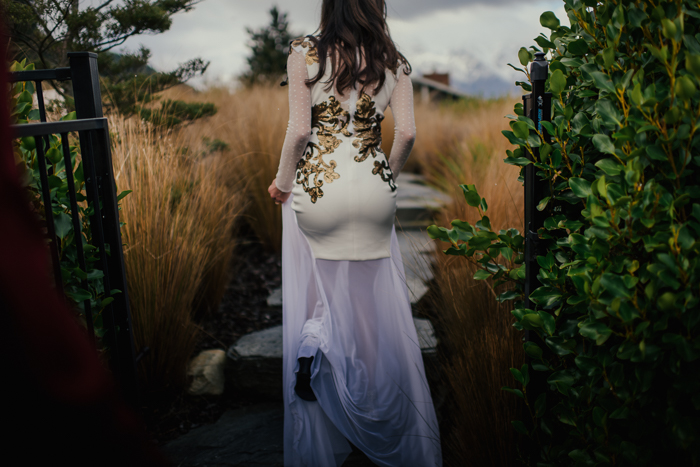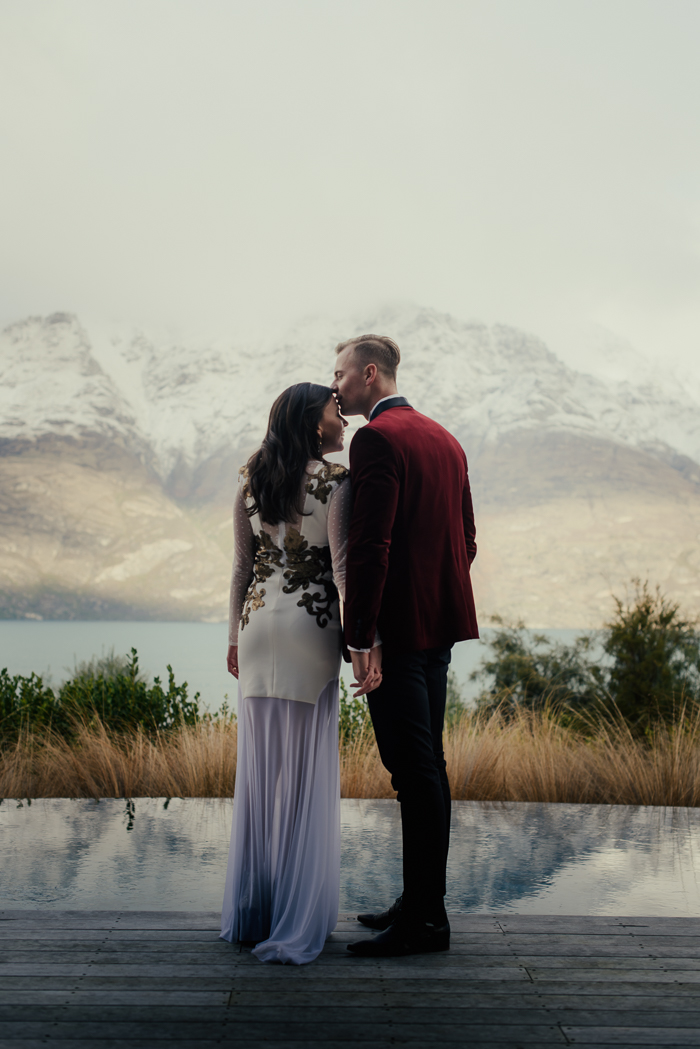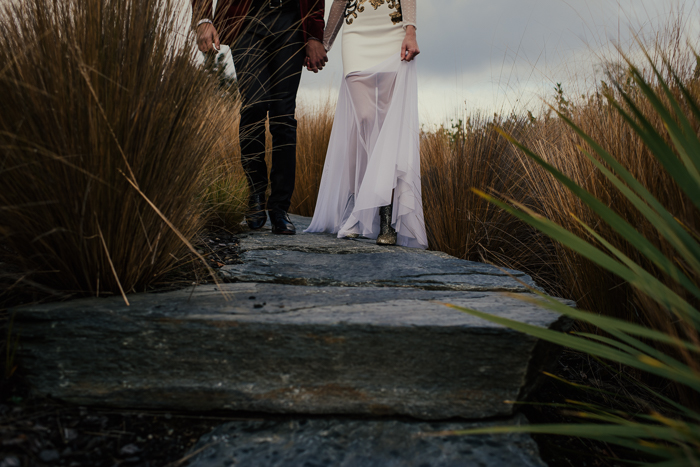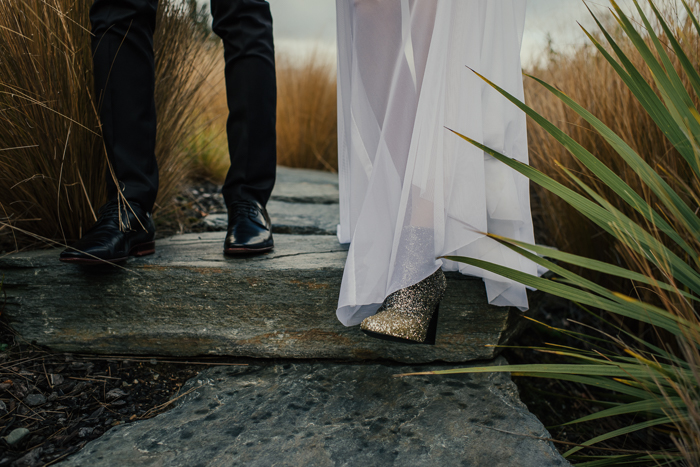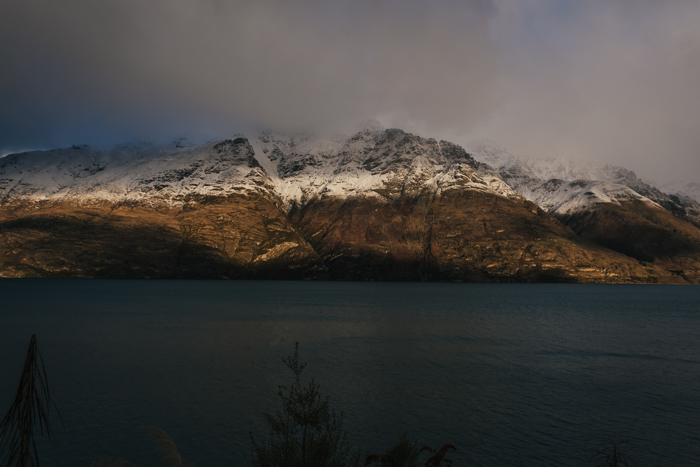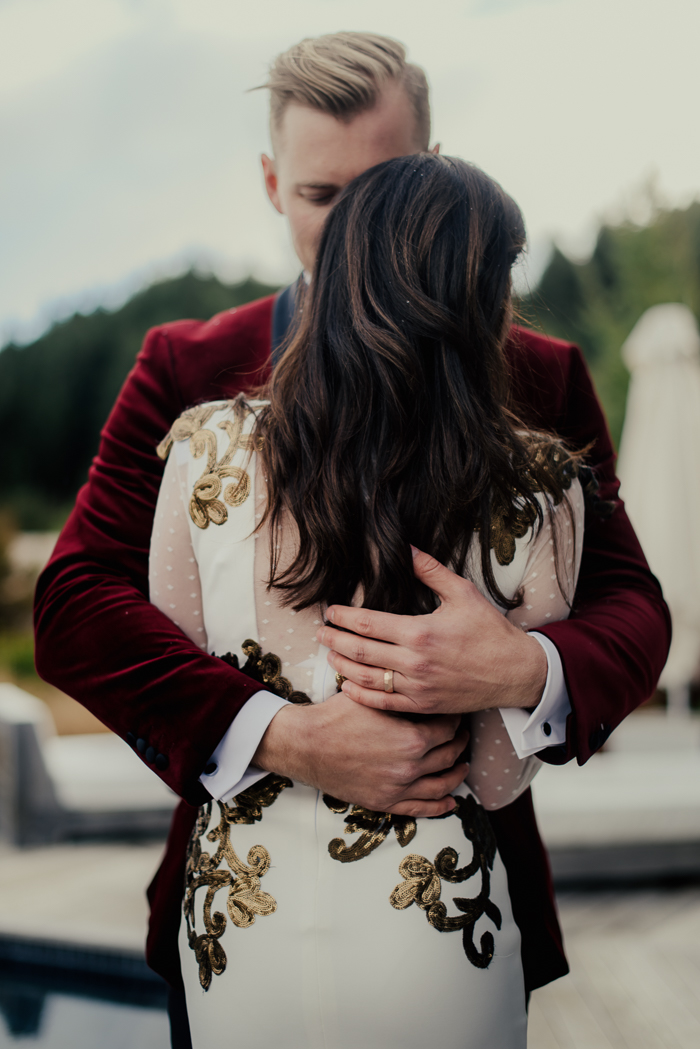 .
VENDOR CREDITS
Dress: Aelkemi
Louis' suit: Politix
Louis shoes: Gingers
Alana's shoes: Senso
Hair: Claire at Beautiful Bridal Hair
Makeup: Juliet at JET
Celebrant: Katherine Ormond
Helicopter: Over the Top
Rings: Kristian Fraurud
Earrings: Mania Mania
Fur: Lilya
– Now see Alastair's film –
Lucy, the photos are breathtaking.  I have no words.  The way that you have captured our day and us is simply perfect.  We are smiling from ear to ear and just can't believe the moments you managed to capture on the day.  You are a seriously talented lady – unbelievable.  We are both in awe of your work and really can't even begin to put into words what these photos mean to us.  
Alastair, WE ABSOLUTELY LOVE the film of our wedding day – it is just beyond.  The film is everything.  Exceeds all of our expectations and is simply perfect. We can't believe now that we even thought about not having a film of our day – what you have created for us is a masterpiece that we will treasure forever.
We are so so so thrilled and are in awe of you two and your incredible work!! THANK YOU so much for just being so awesome from start to finish – can't thank you guys enough and we honestly couldn't think of two better people to have with us on our wedding day. Thank you thank you thank you both from the bottom of our hearts!
– Alana + Louis