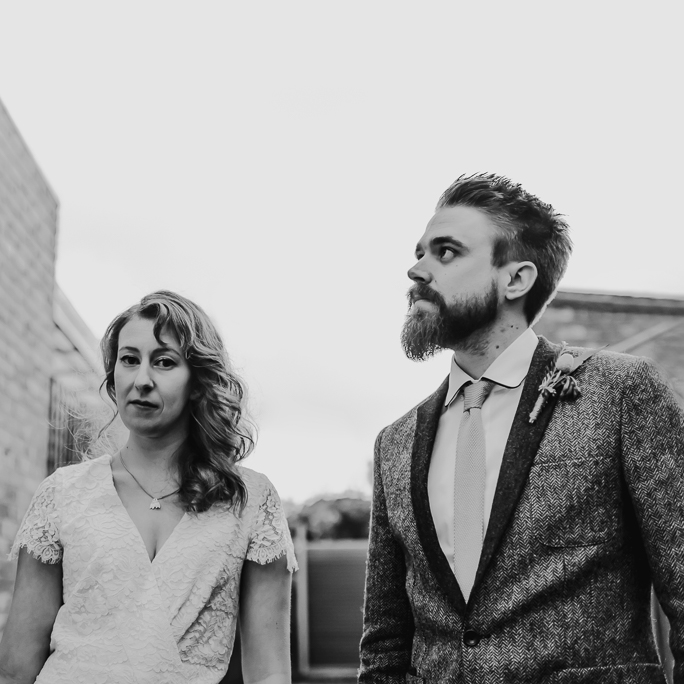 I loved so much about Sharee + Joel's day. Their rockin' style (particularly Sharee's bridal jumpsuit), their awesome choice of venues (character-filled homes, The Fairfield Amphitheatre, Long Play for pre-reception drinks, and the delicious Pope Joan), Sharee's DIY bouquets and boutonnieres, Joel's cat socks that bore an eerie likeness to the couple's beloved pet 'Roast Beef' (seen hiding in the wardrobe, below), the donut-tower wedding cake, the 'get-to-know-each-other' games for the reception guests (wedding guest trivia bingo is a stroke of genius)…
And then there's the fact that they're complete legends. As was every person I spoke to throughout the day.
I always have fun on the job – but this one was next level.
♦ Featured in Hello May magazine Issue #10.
Thanks to Alex Stevens for her assistance. Full credits at the bottom of the post.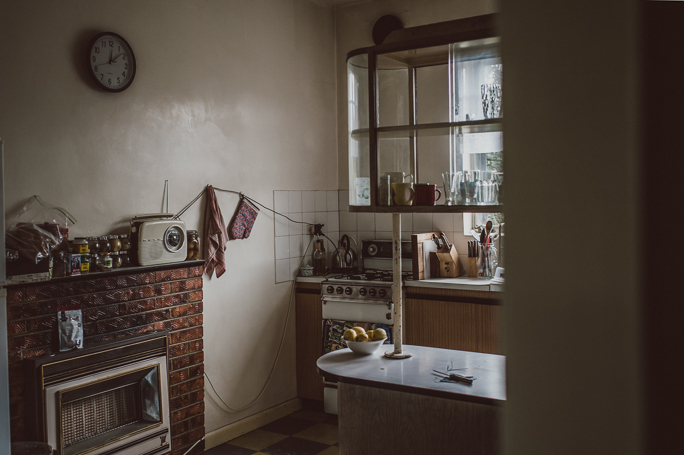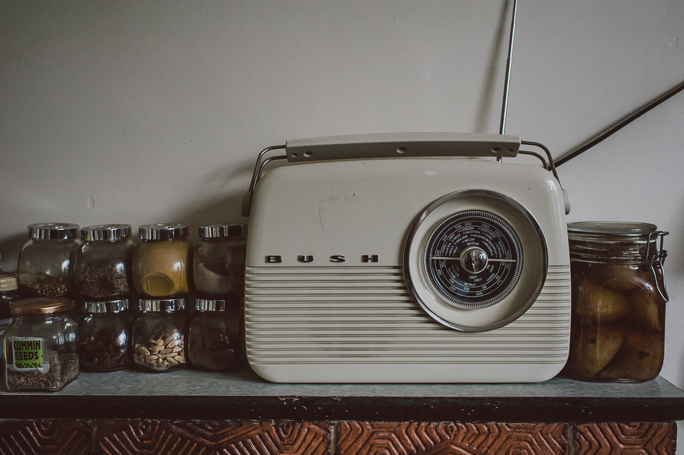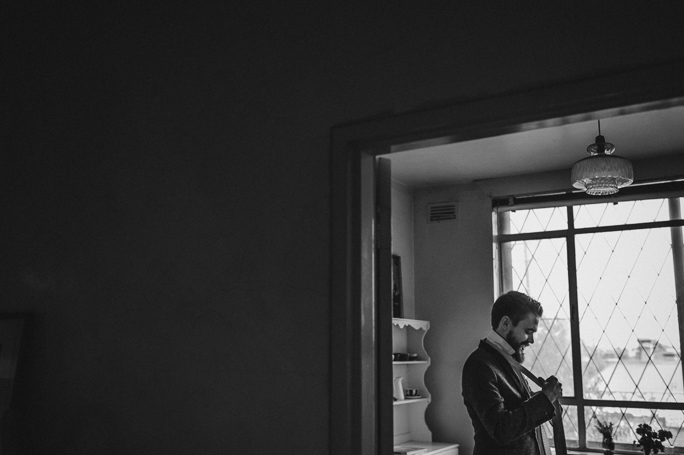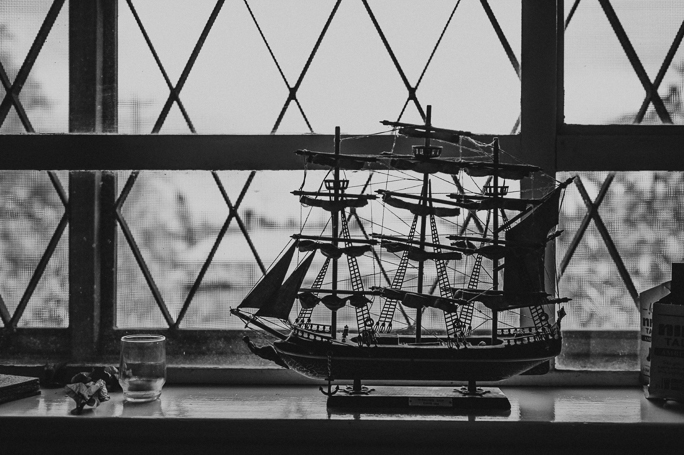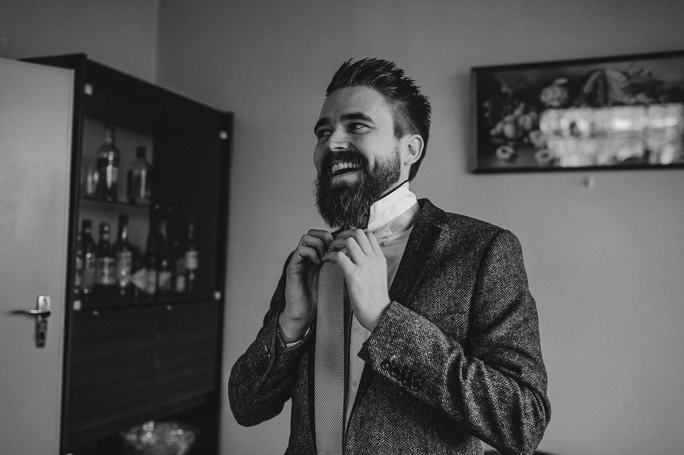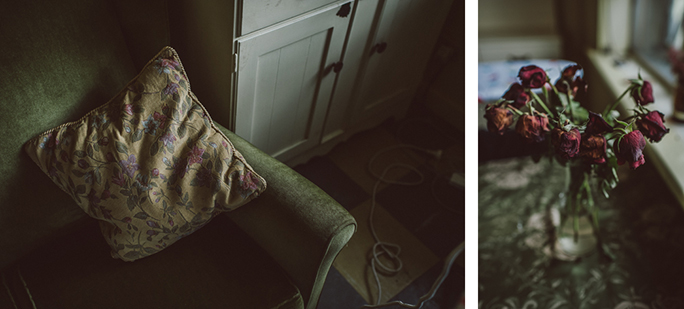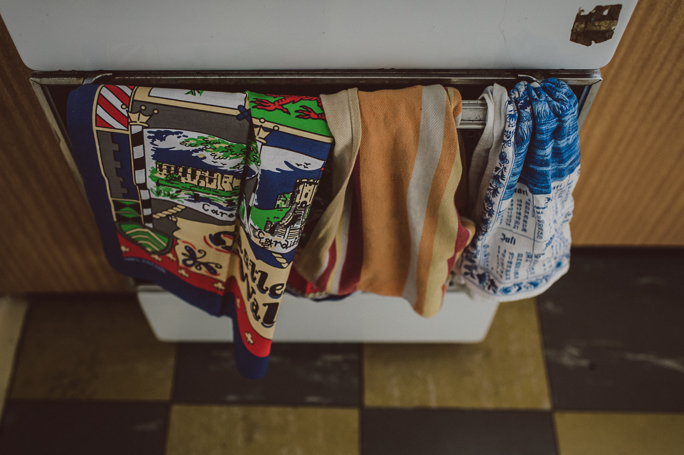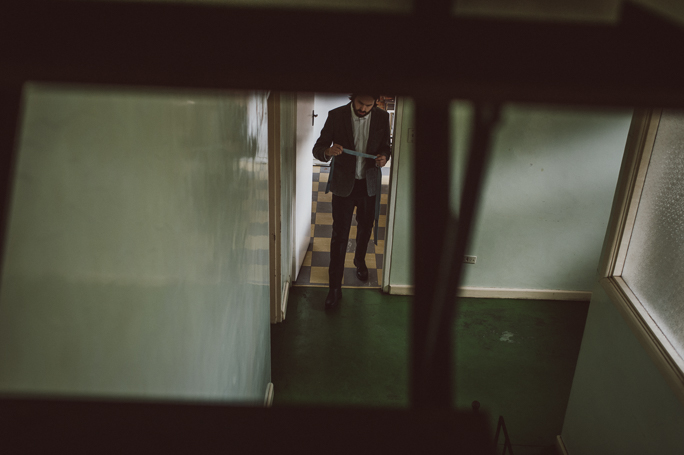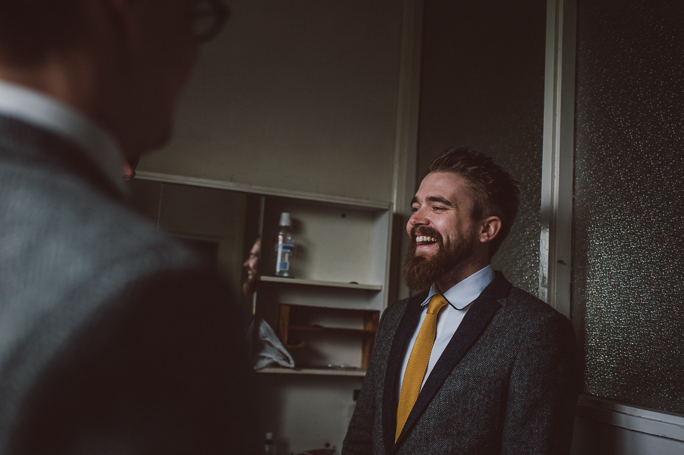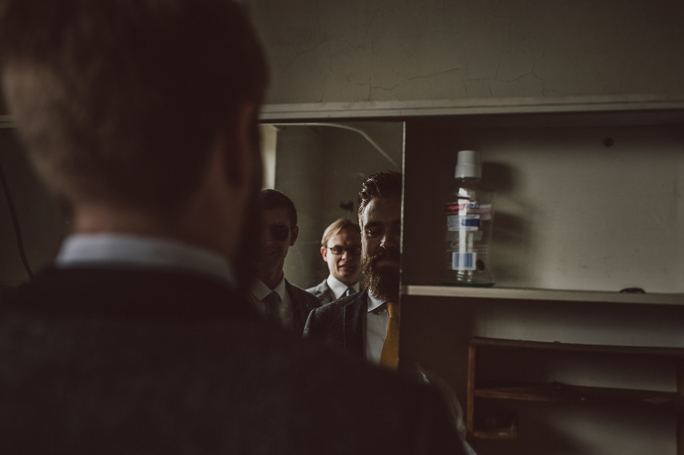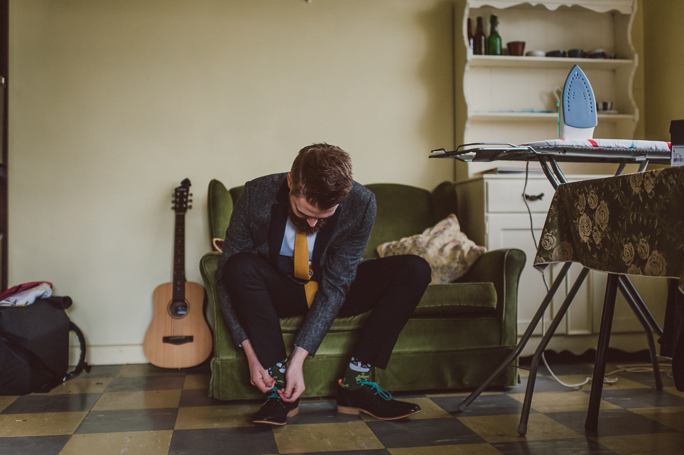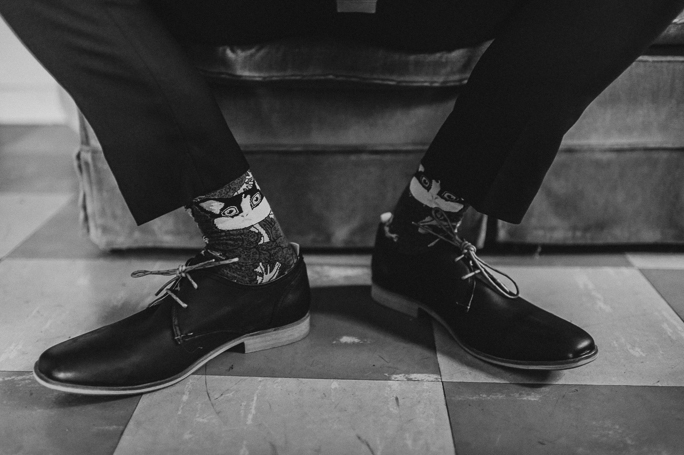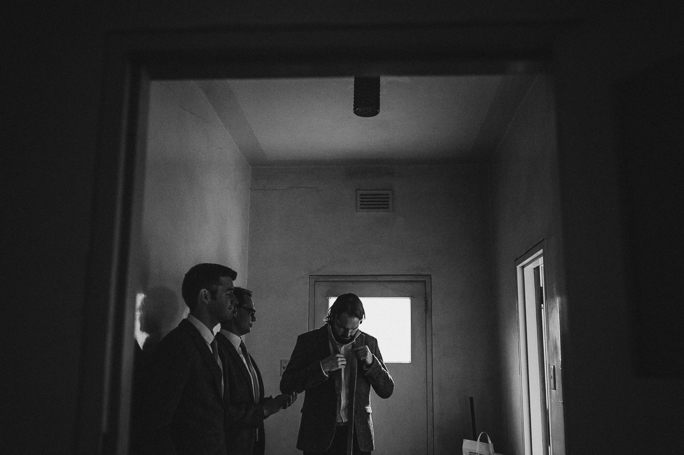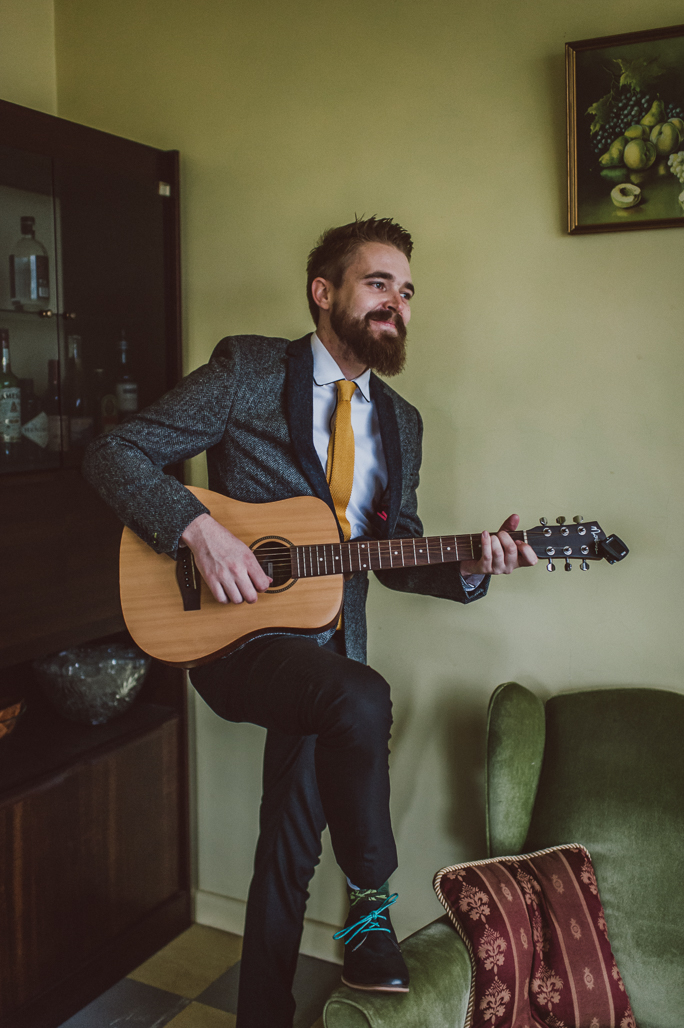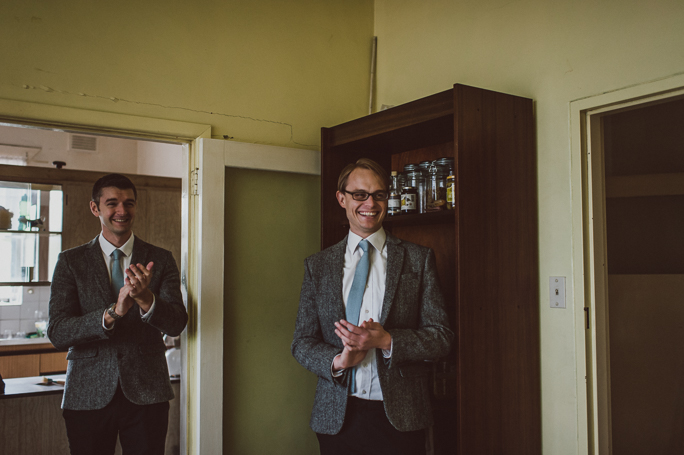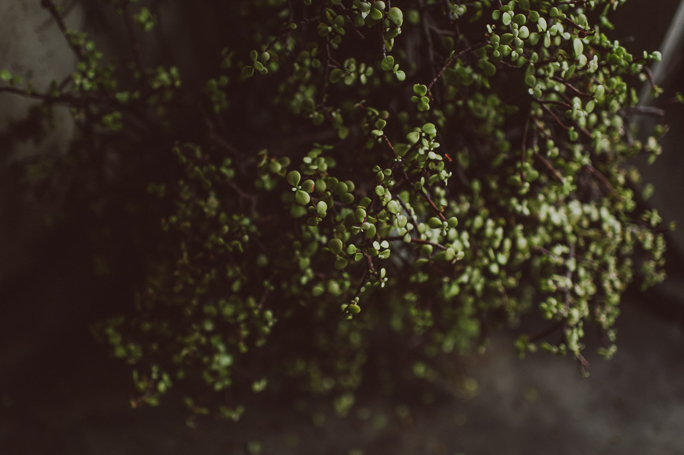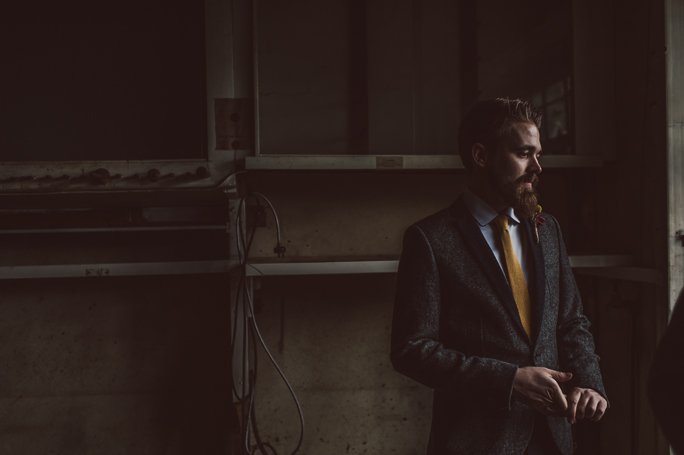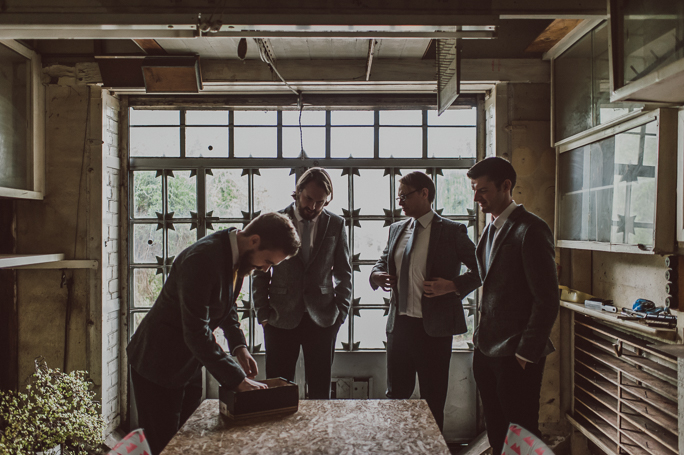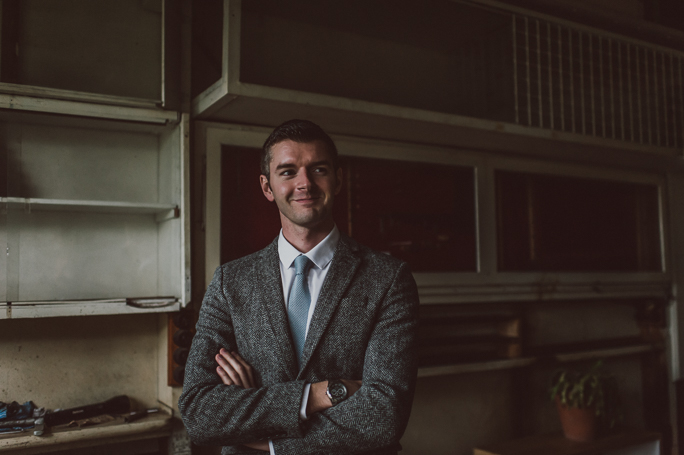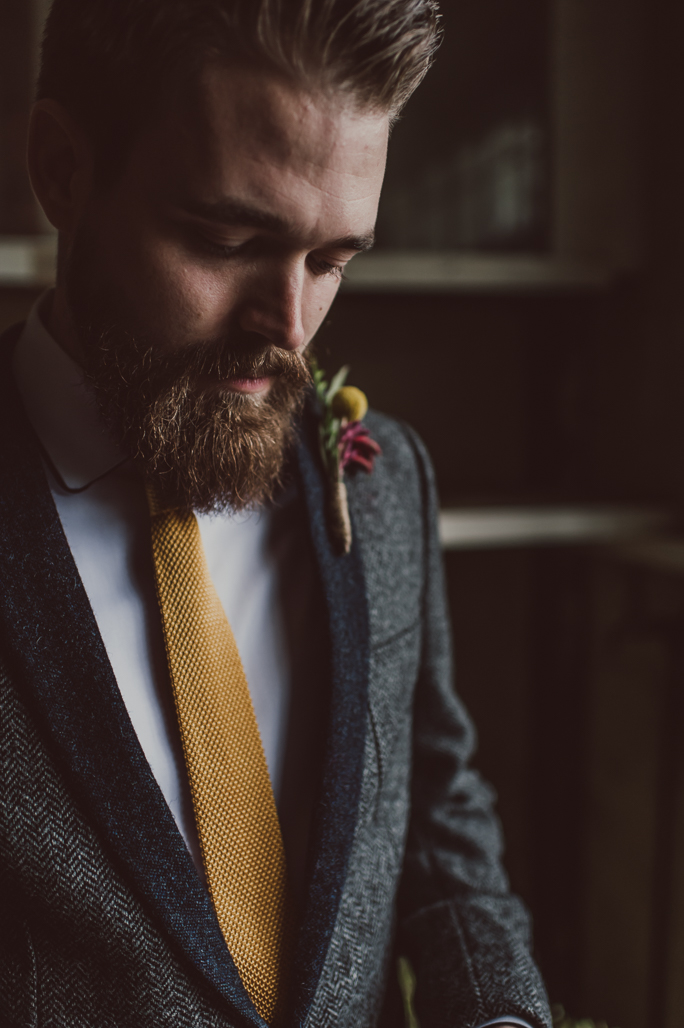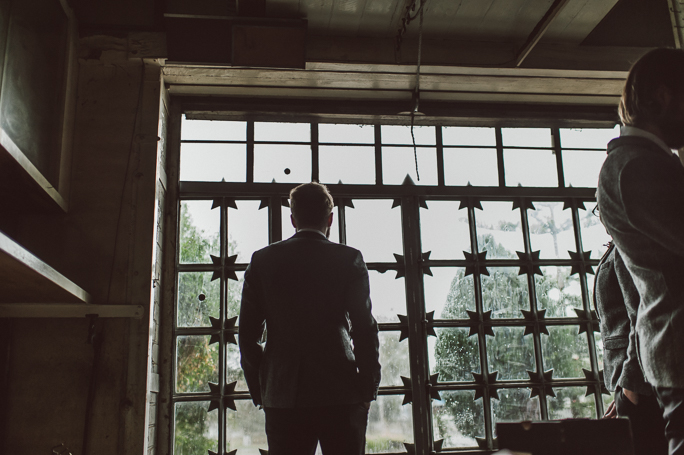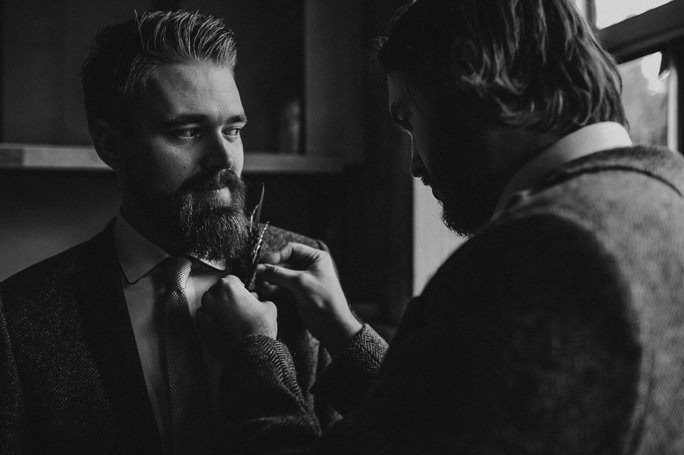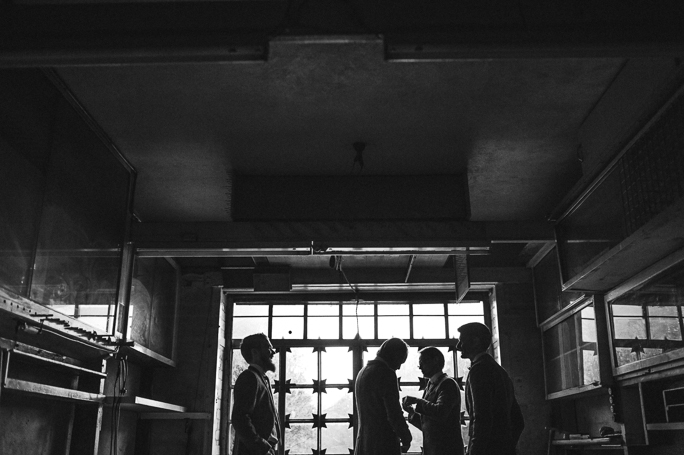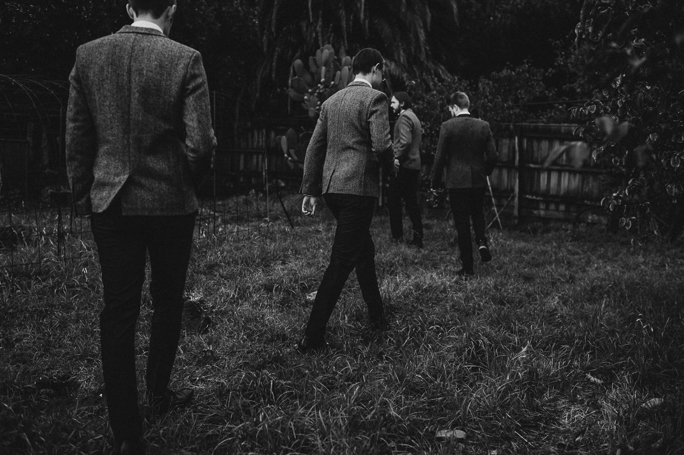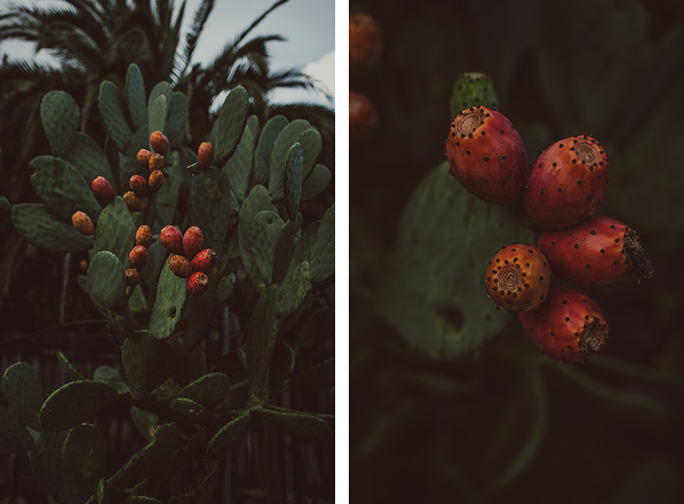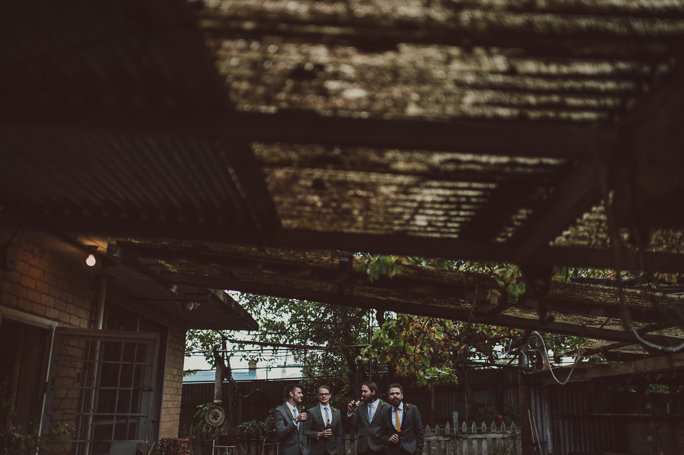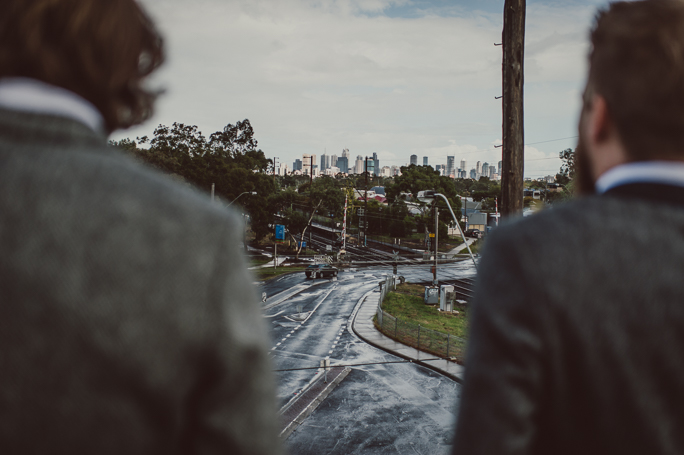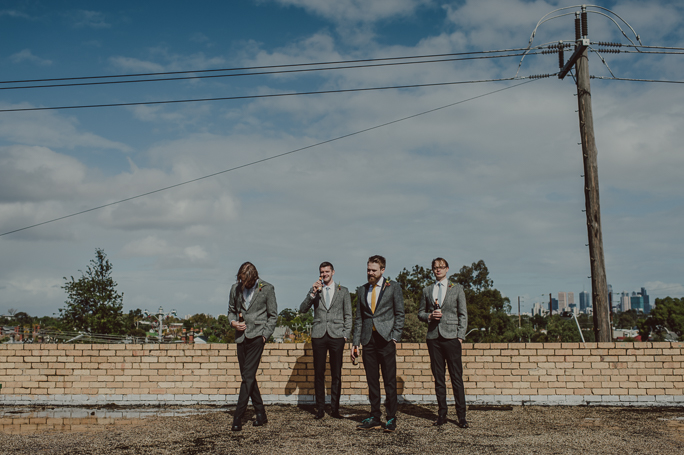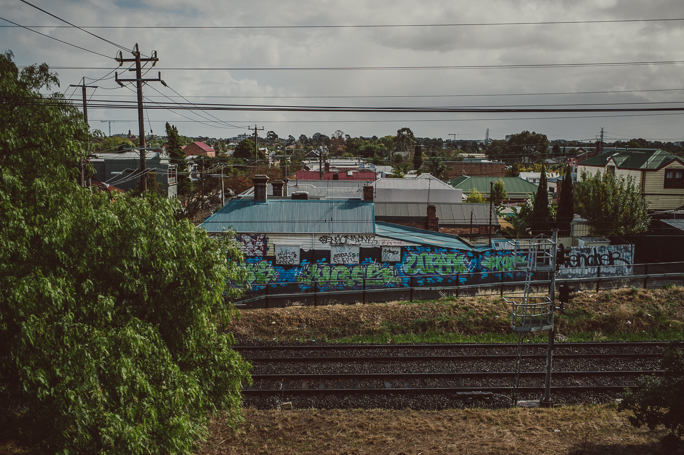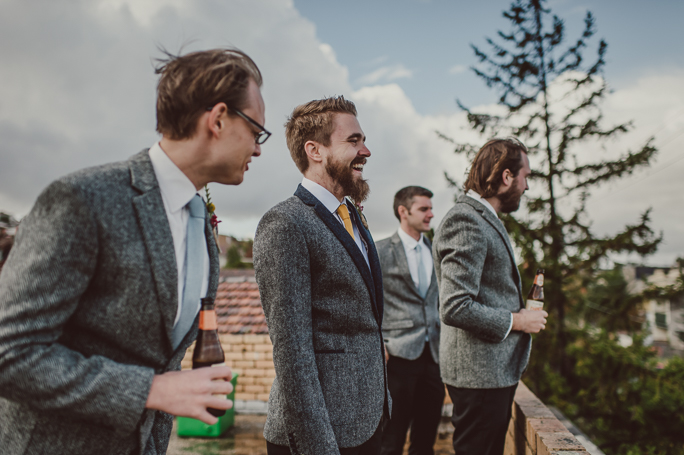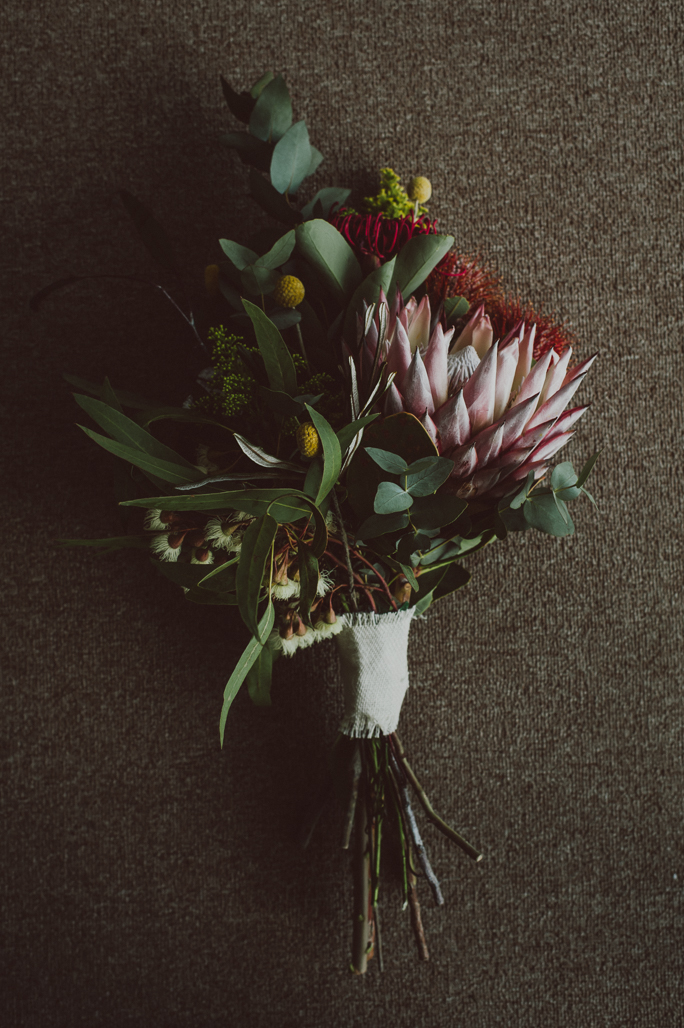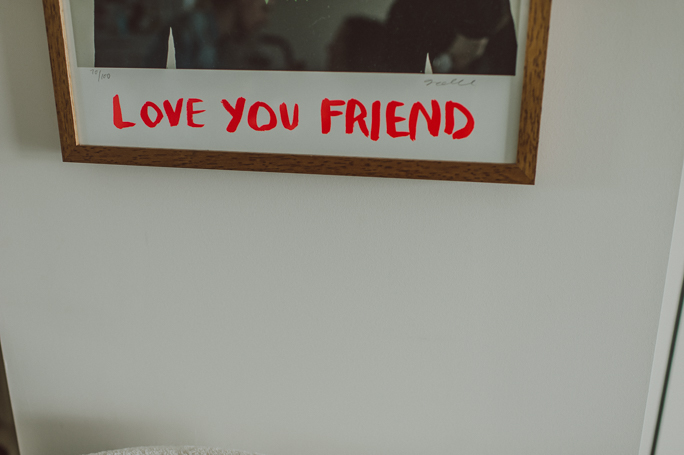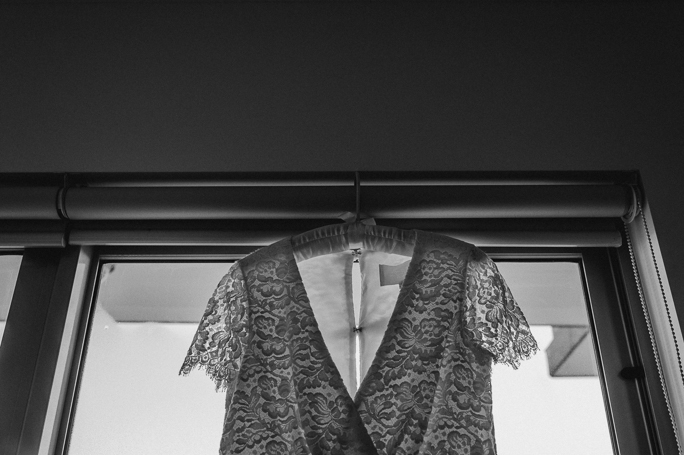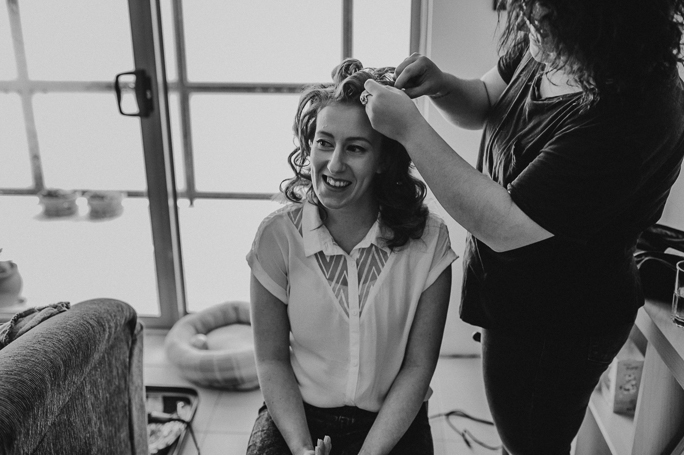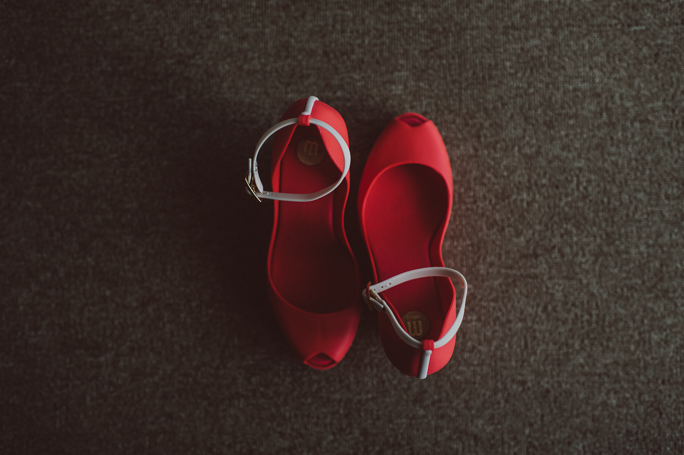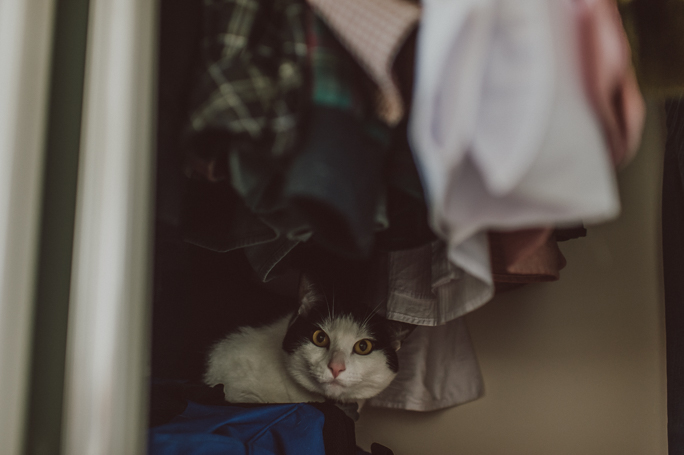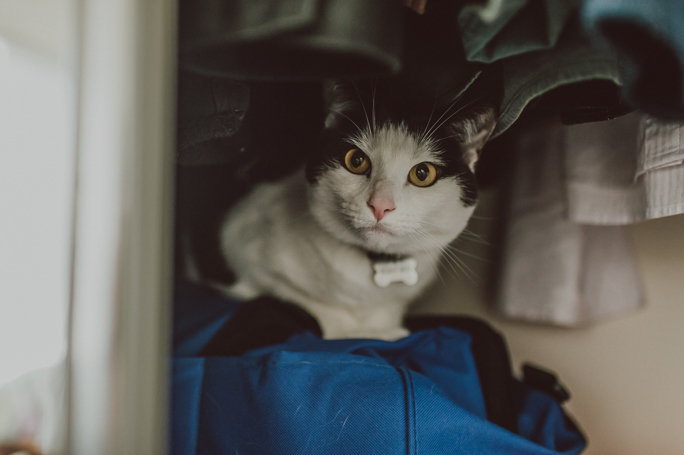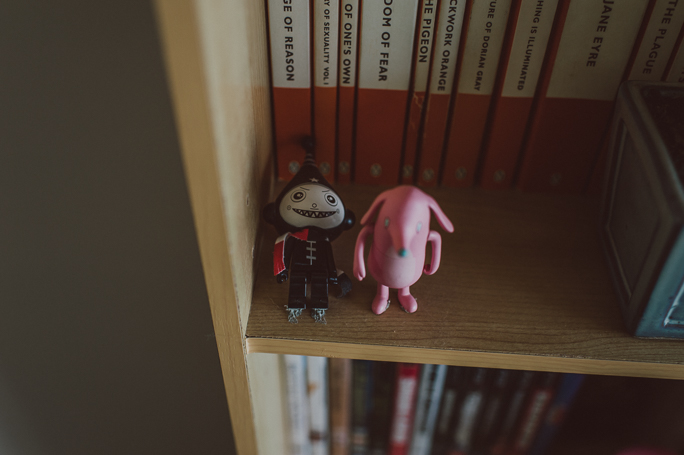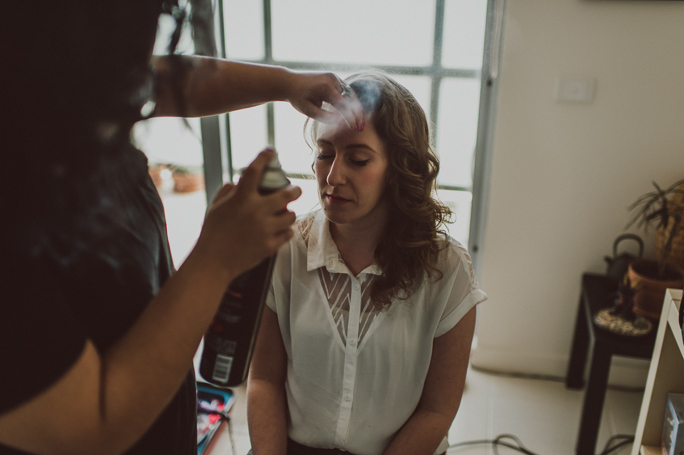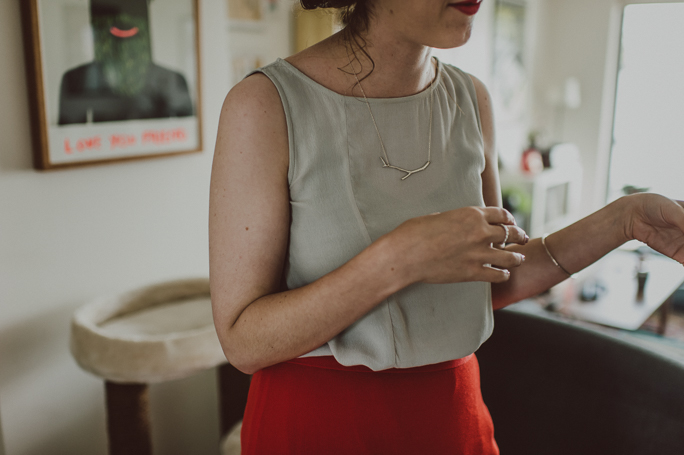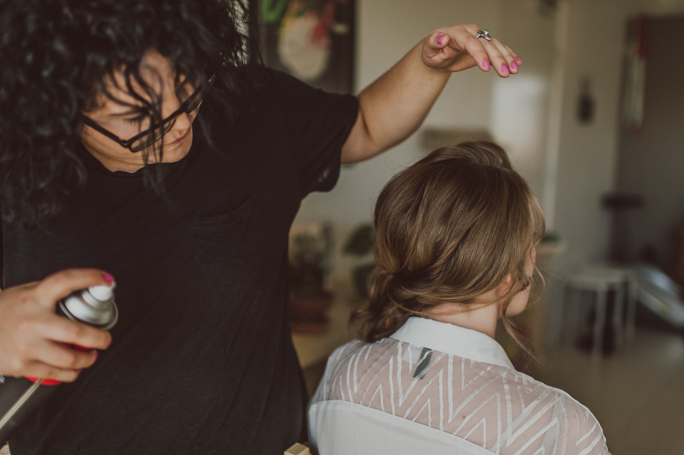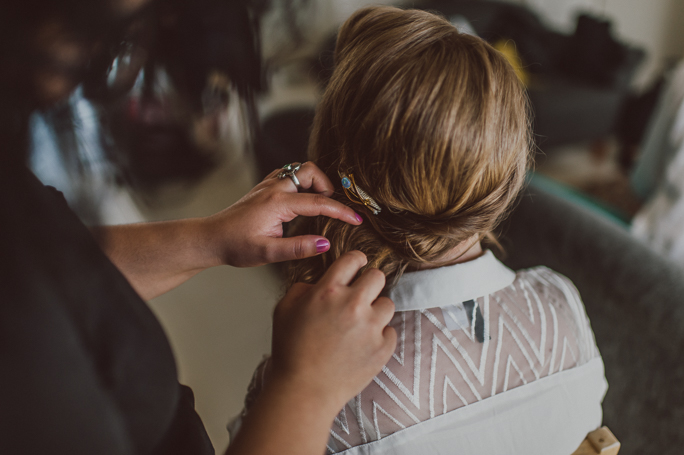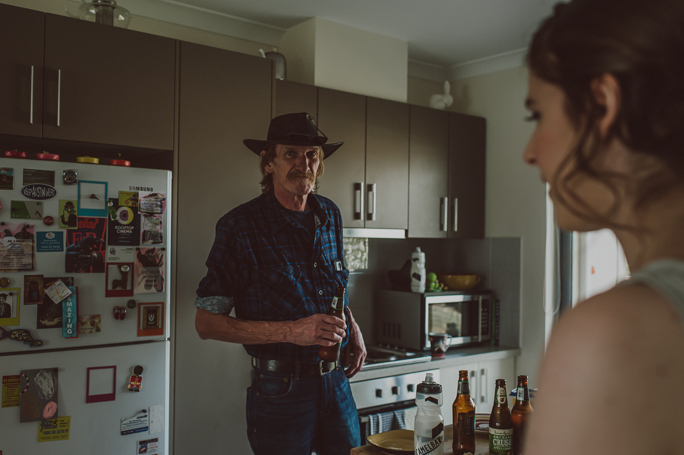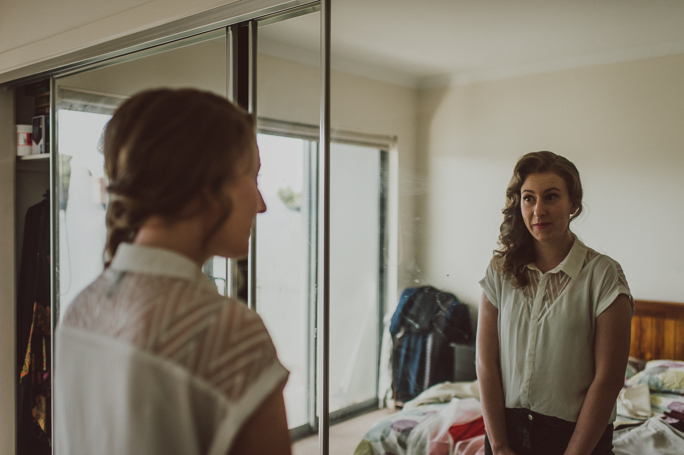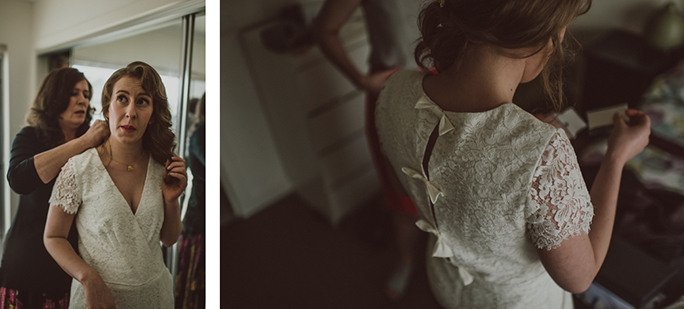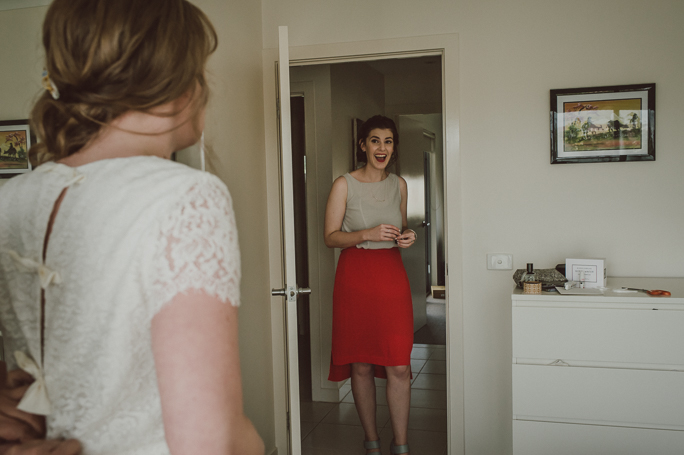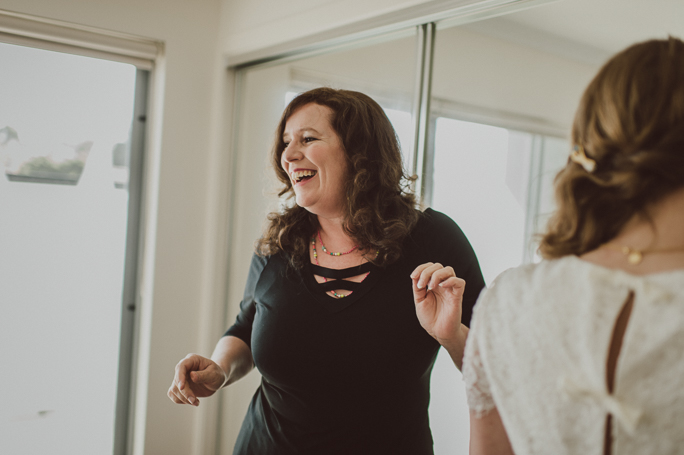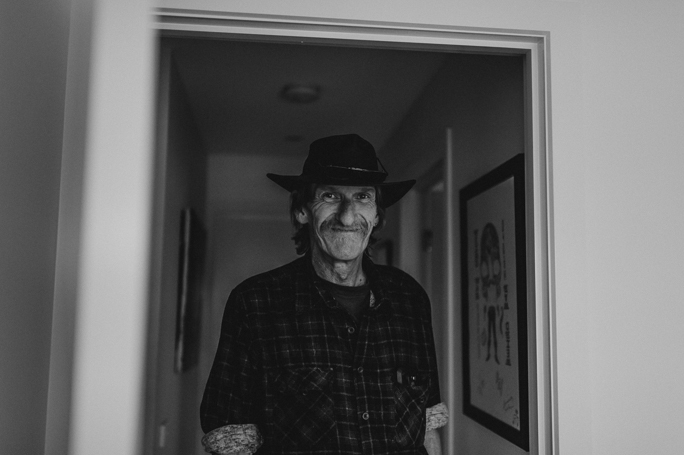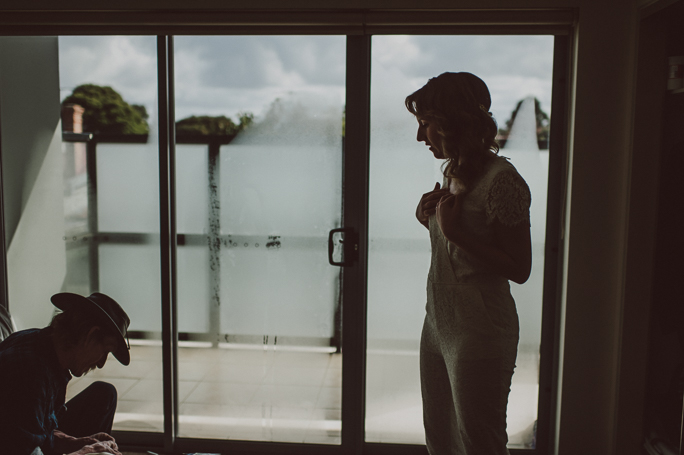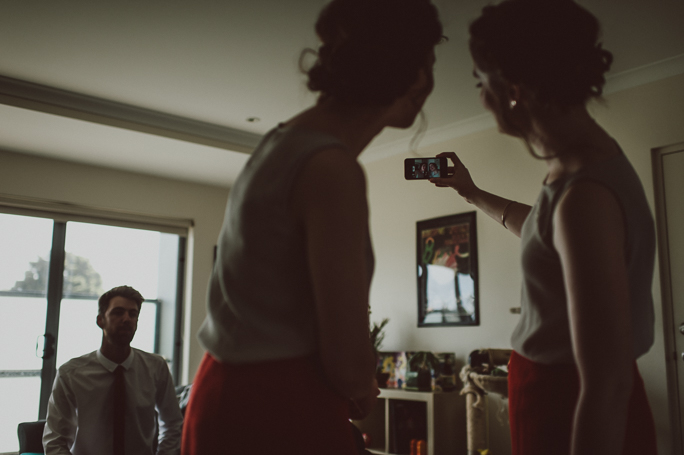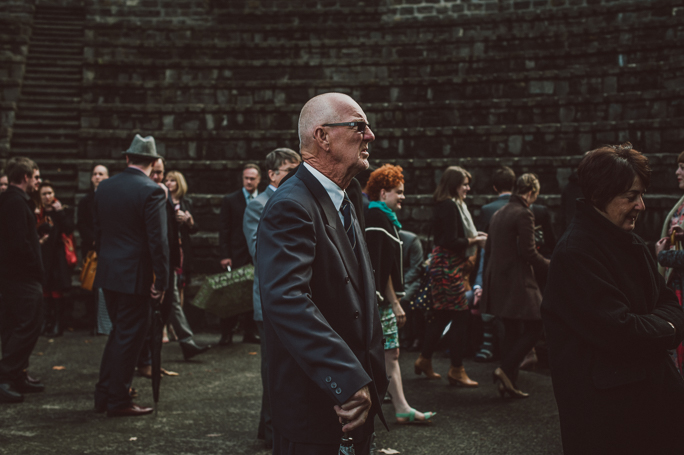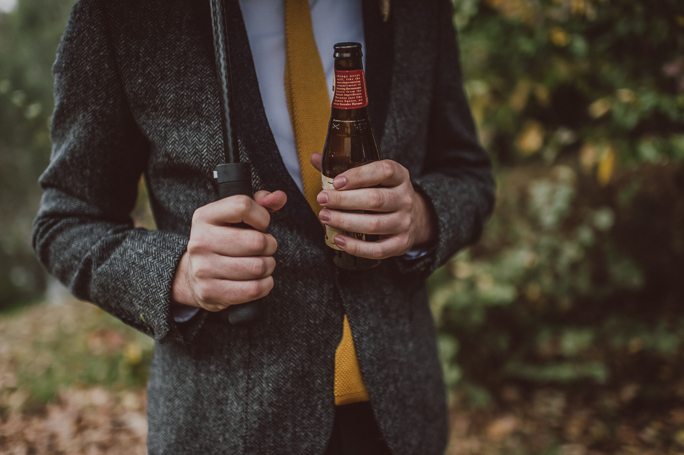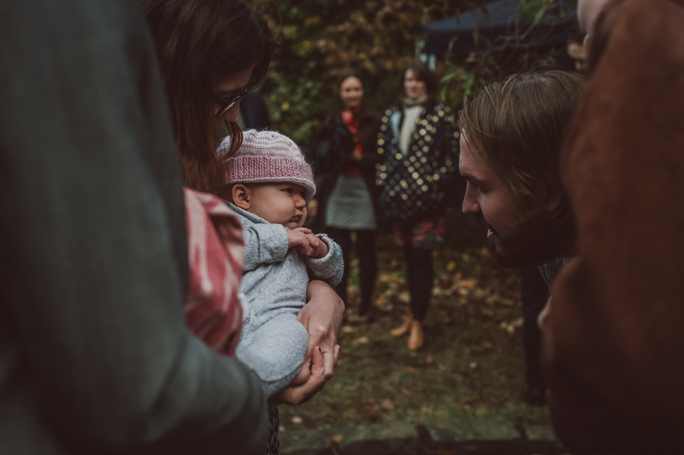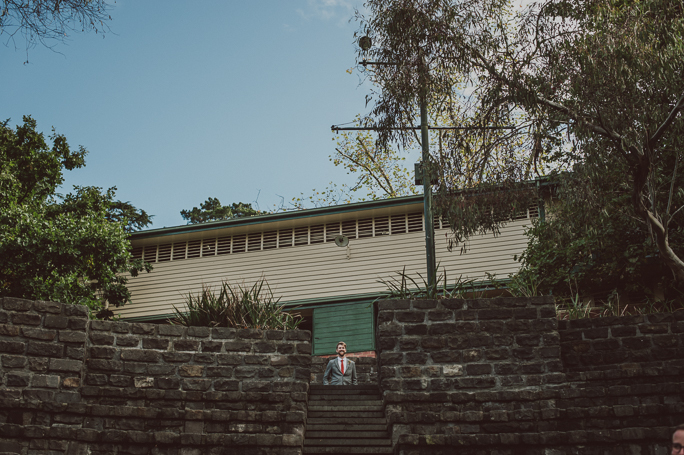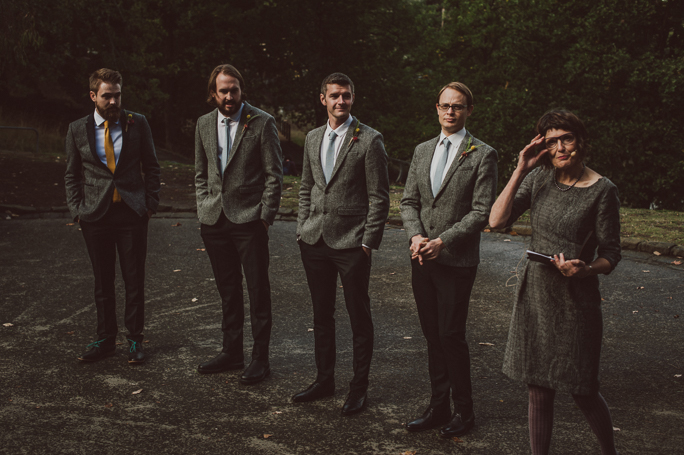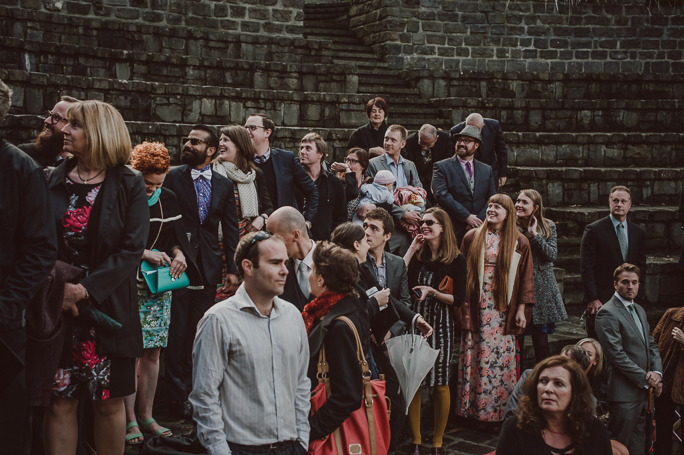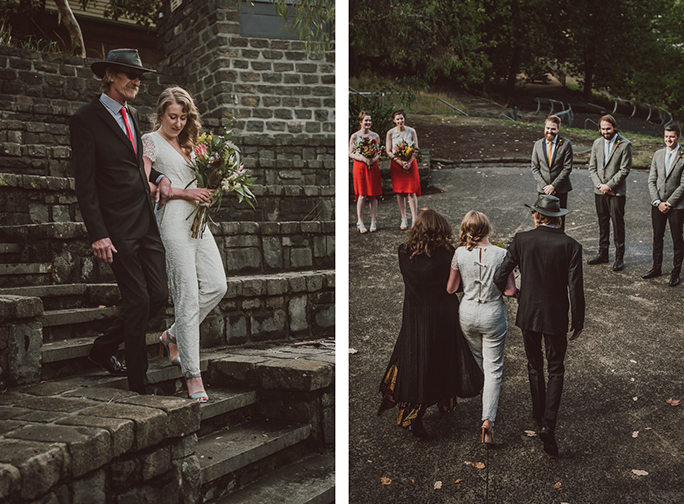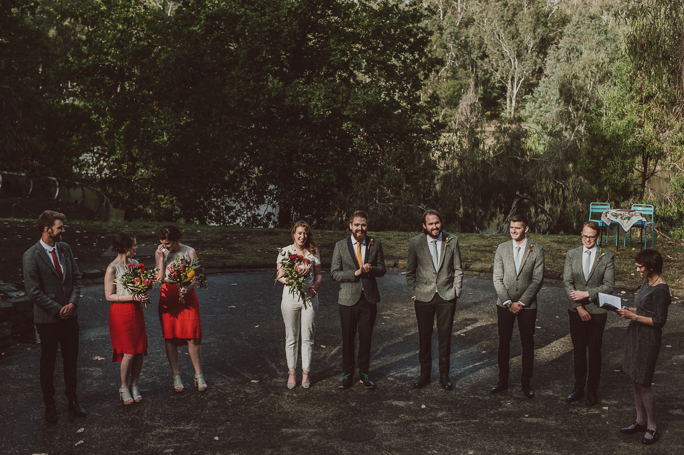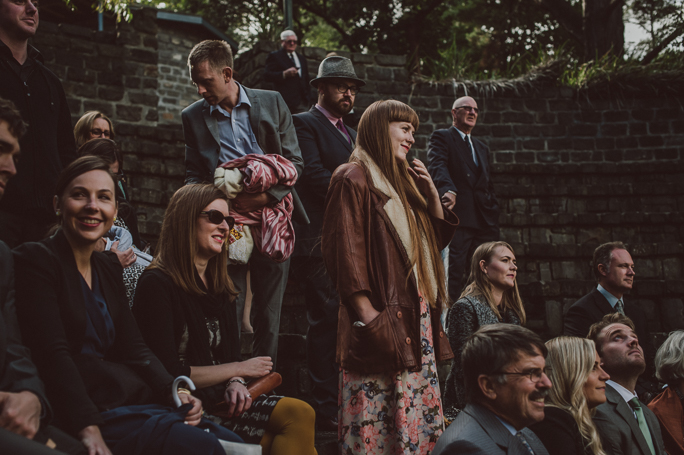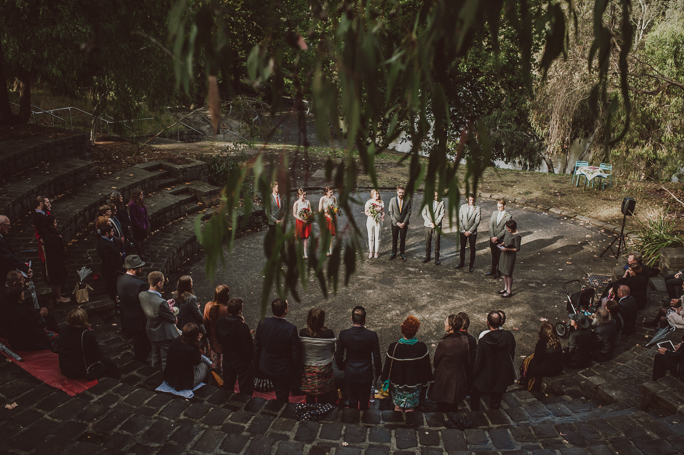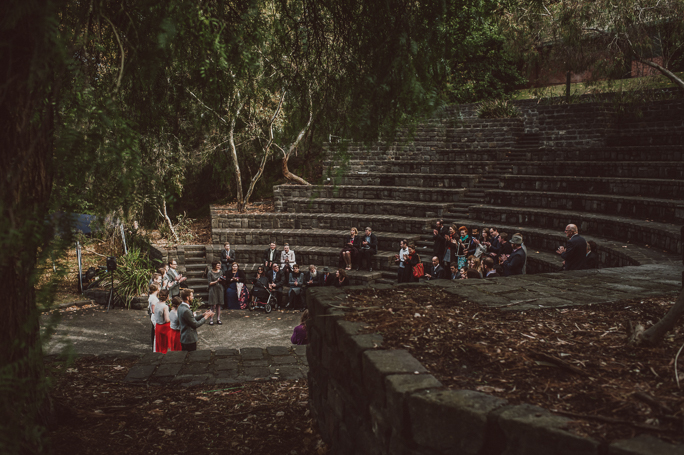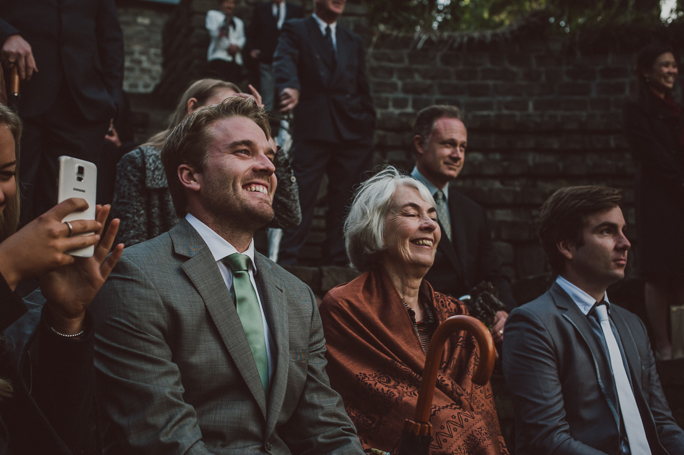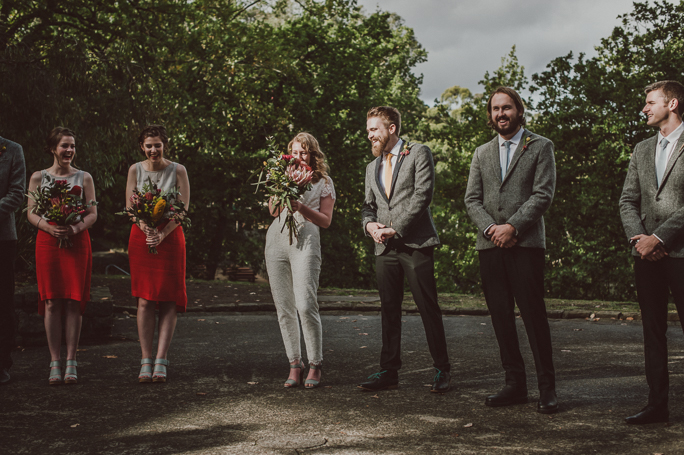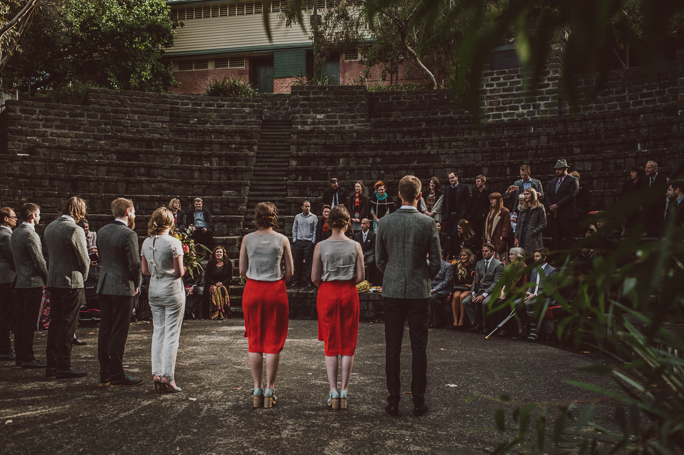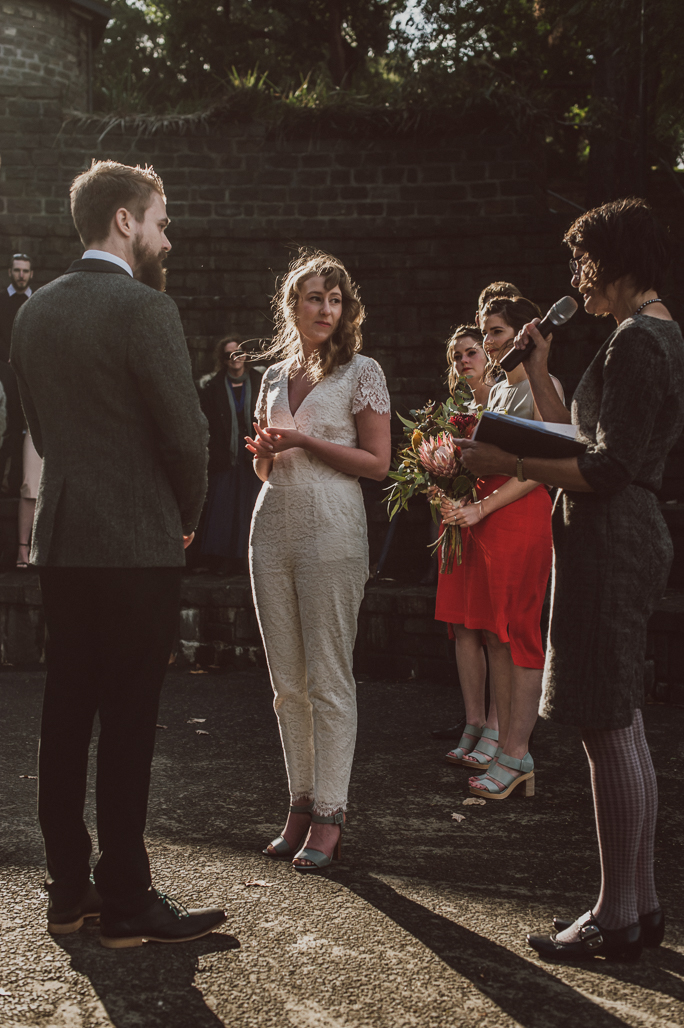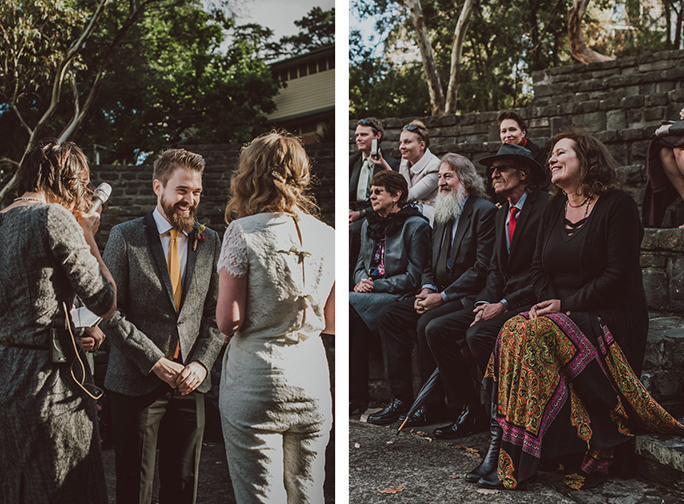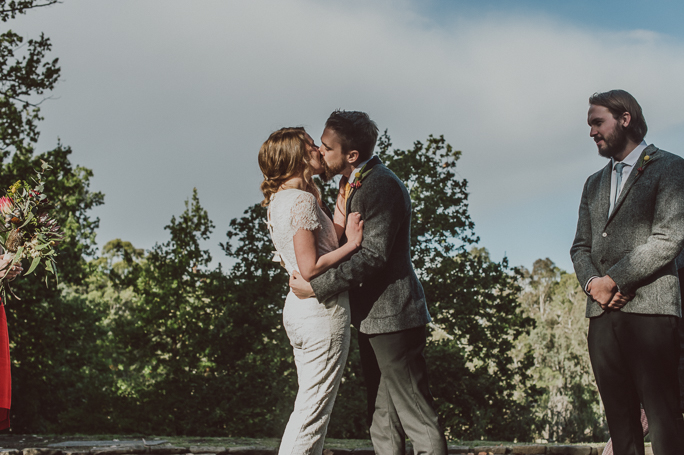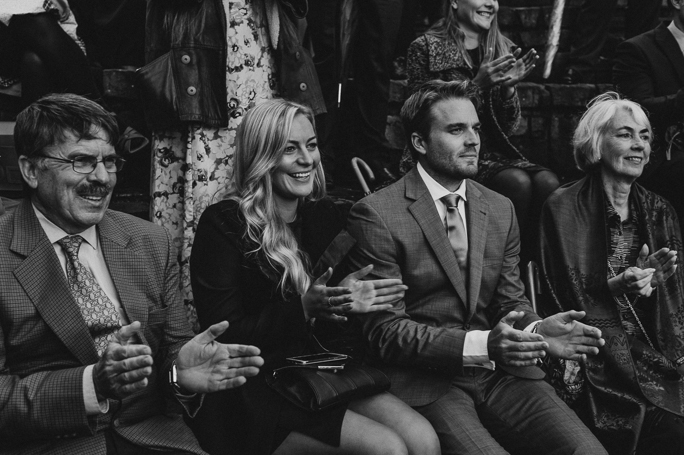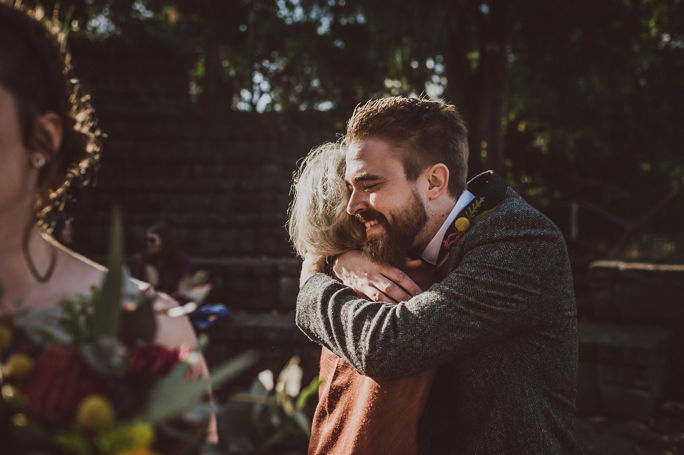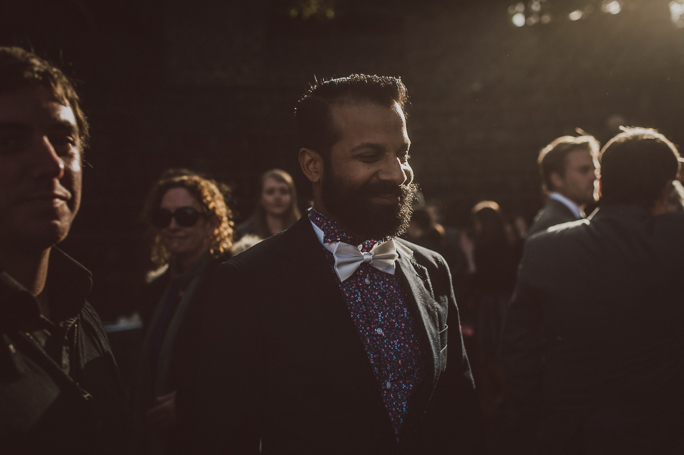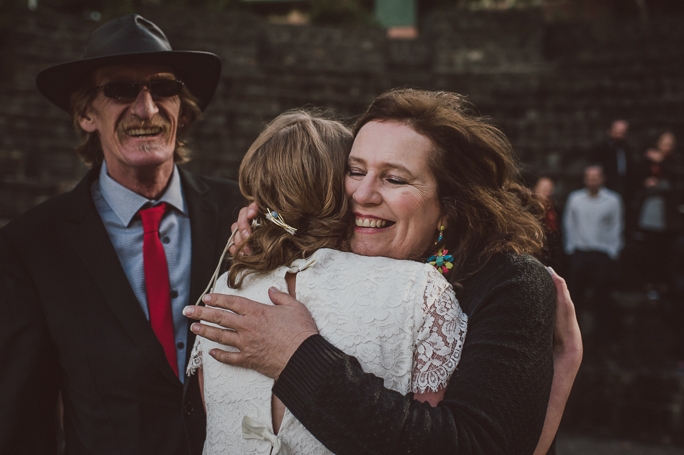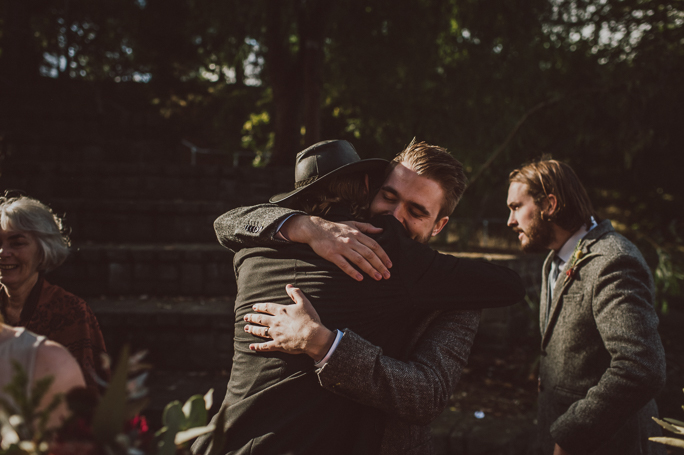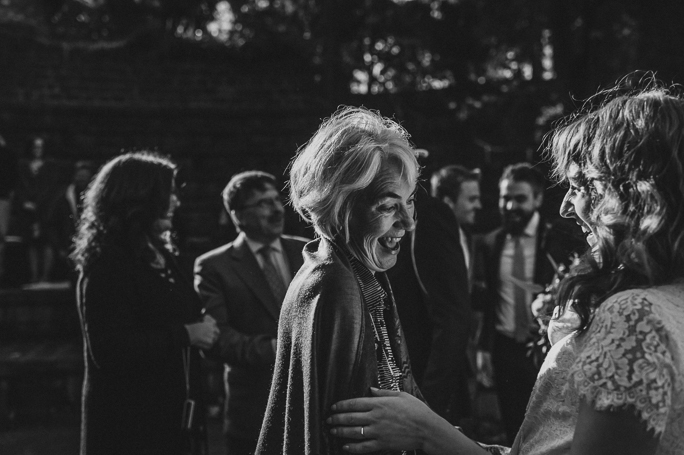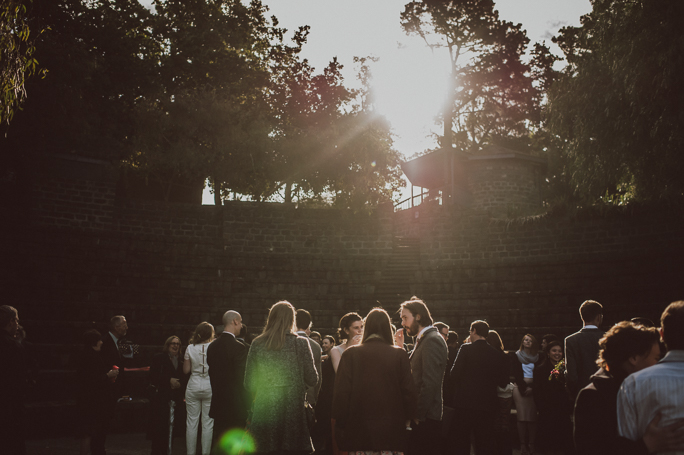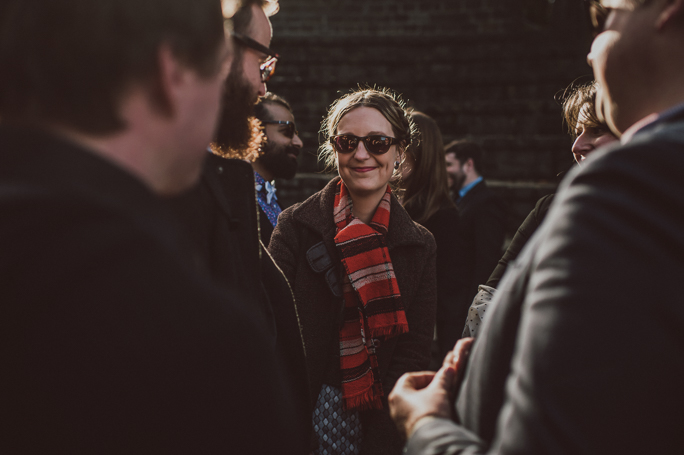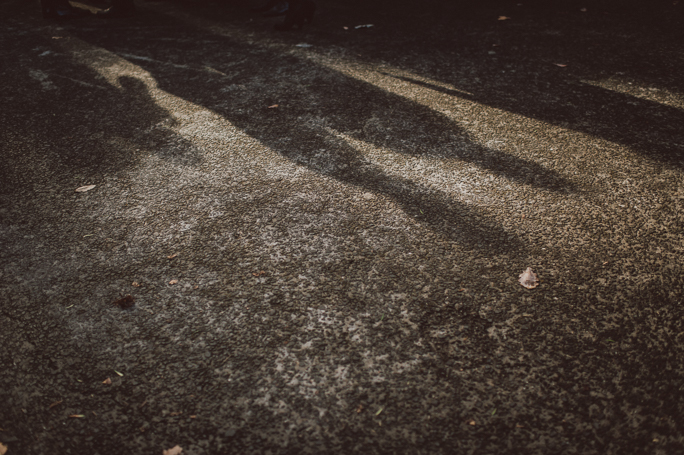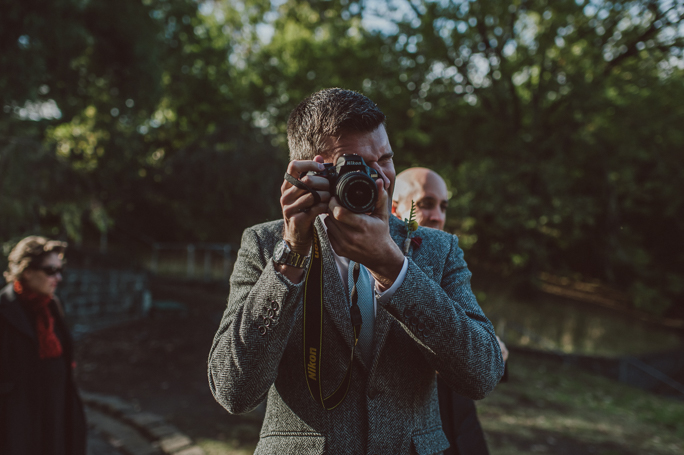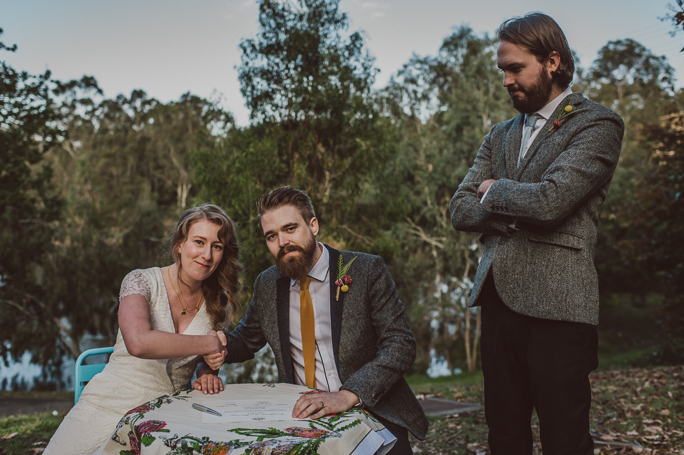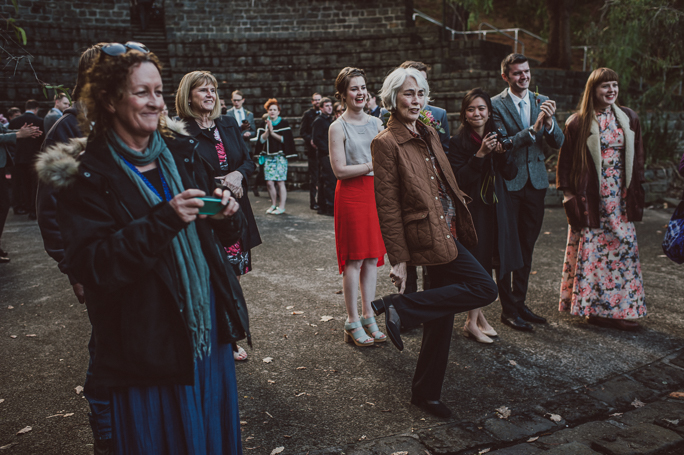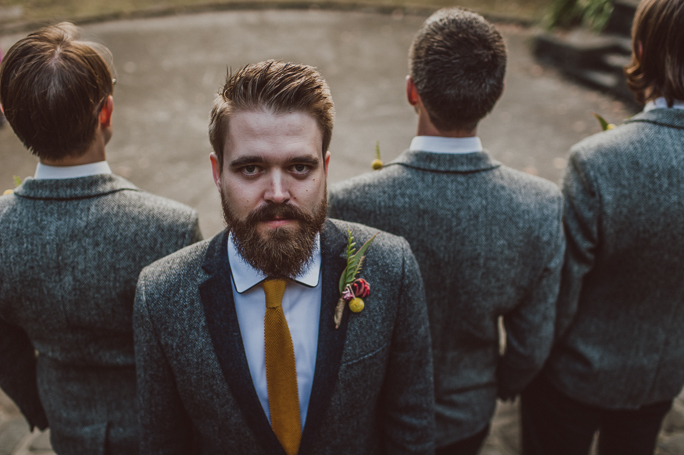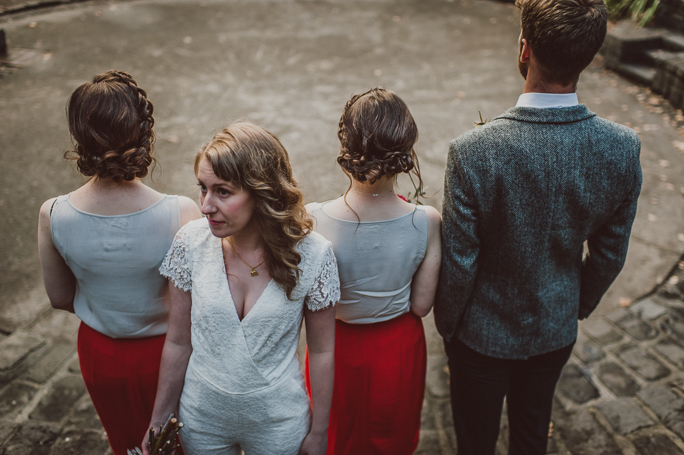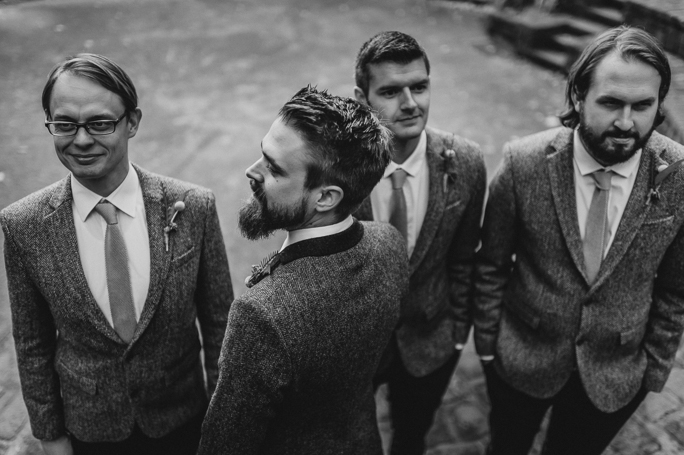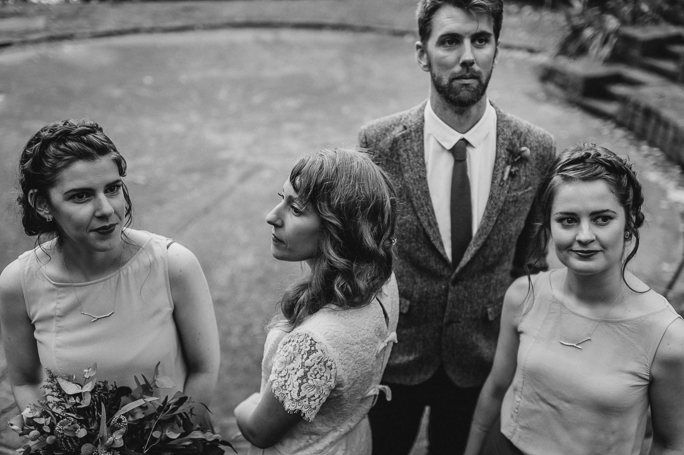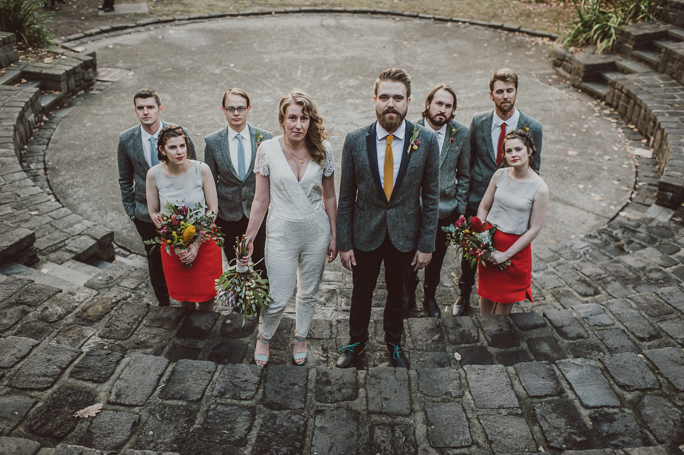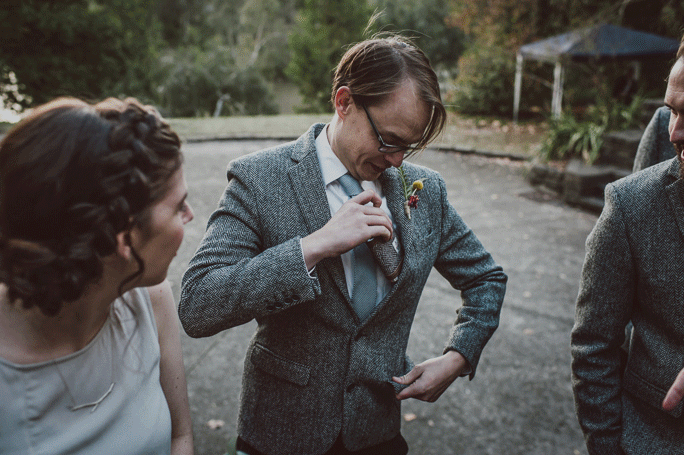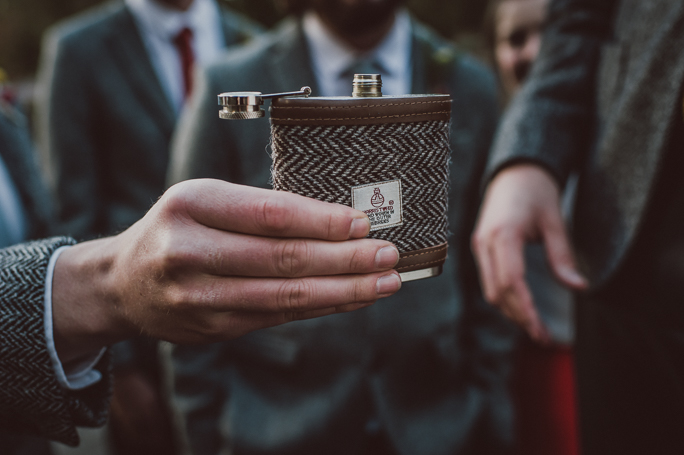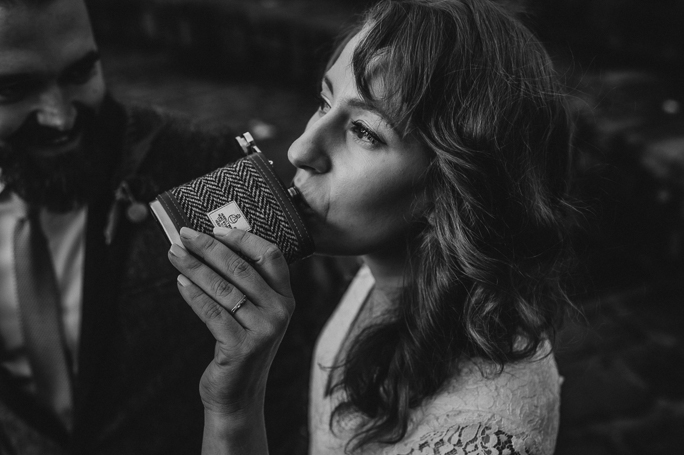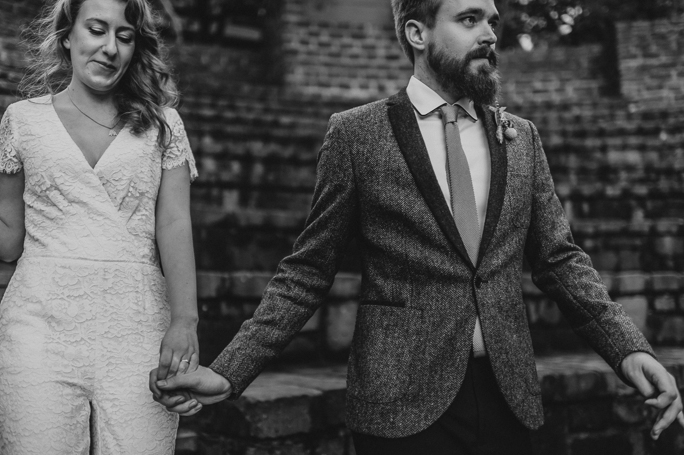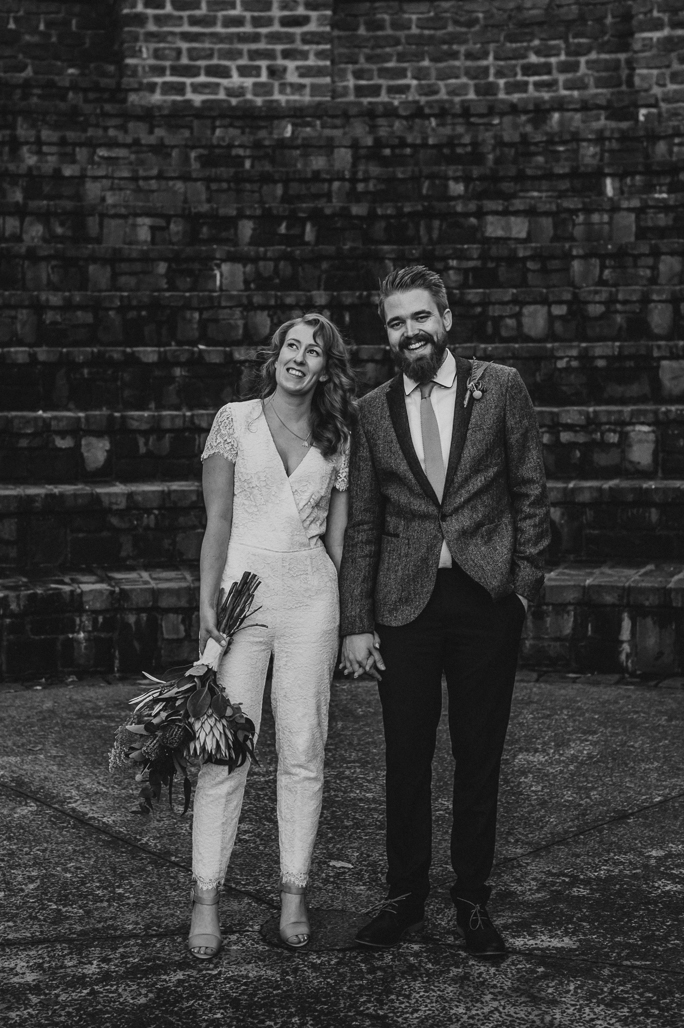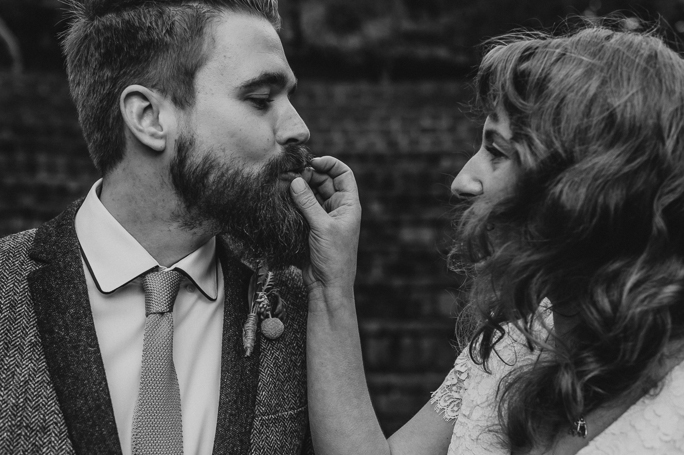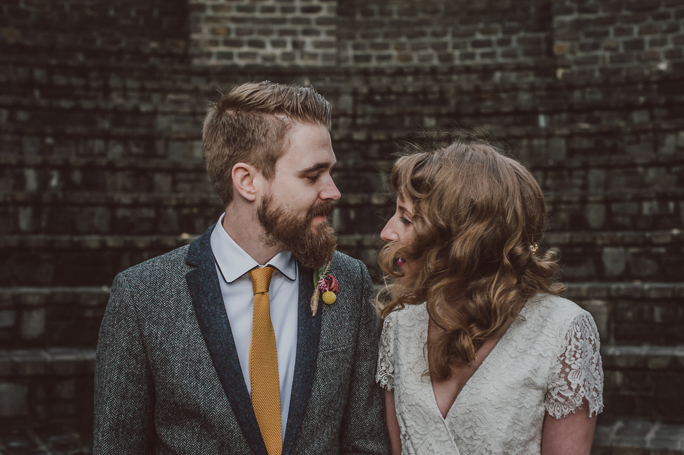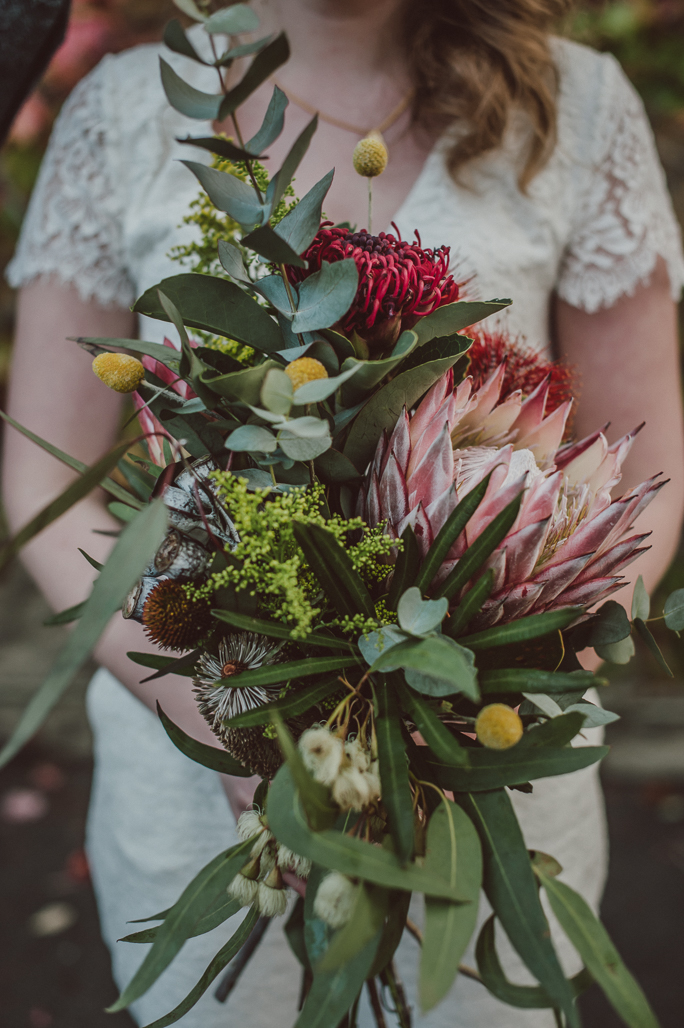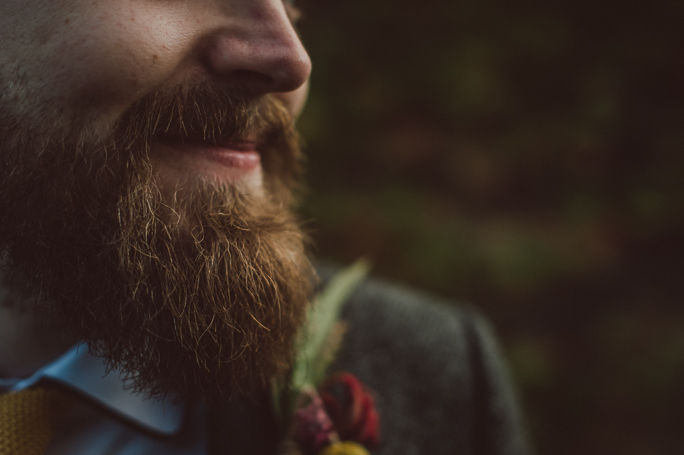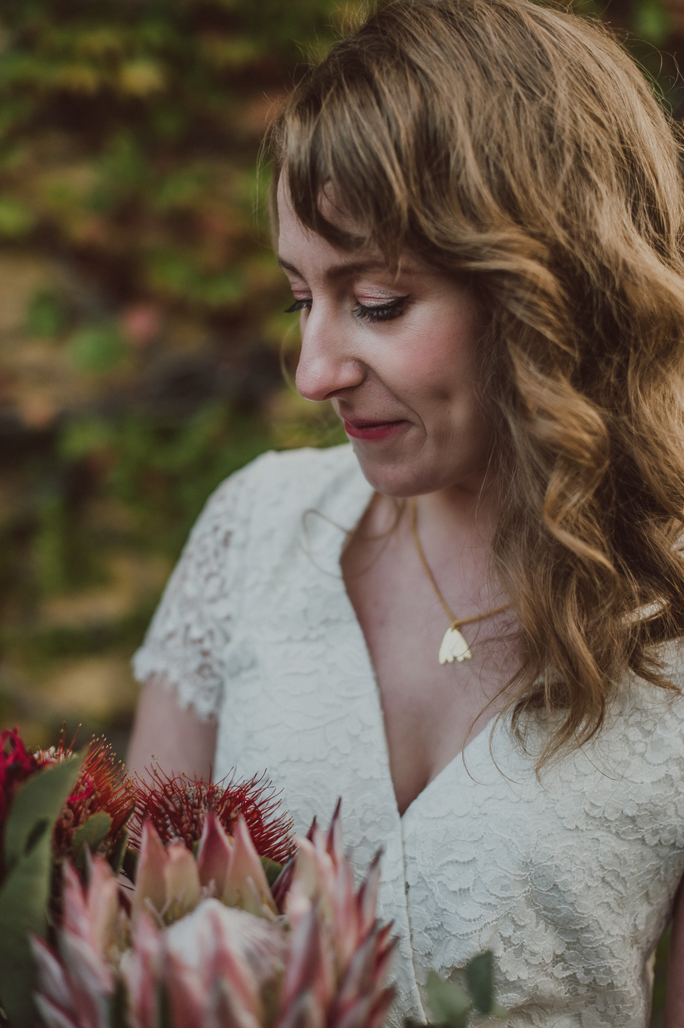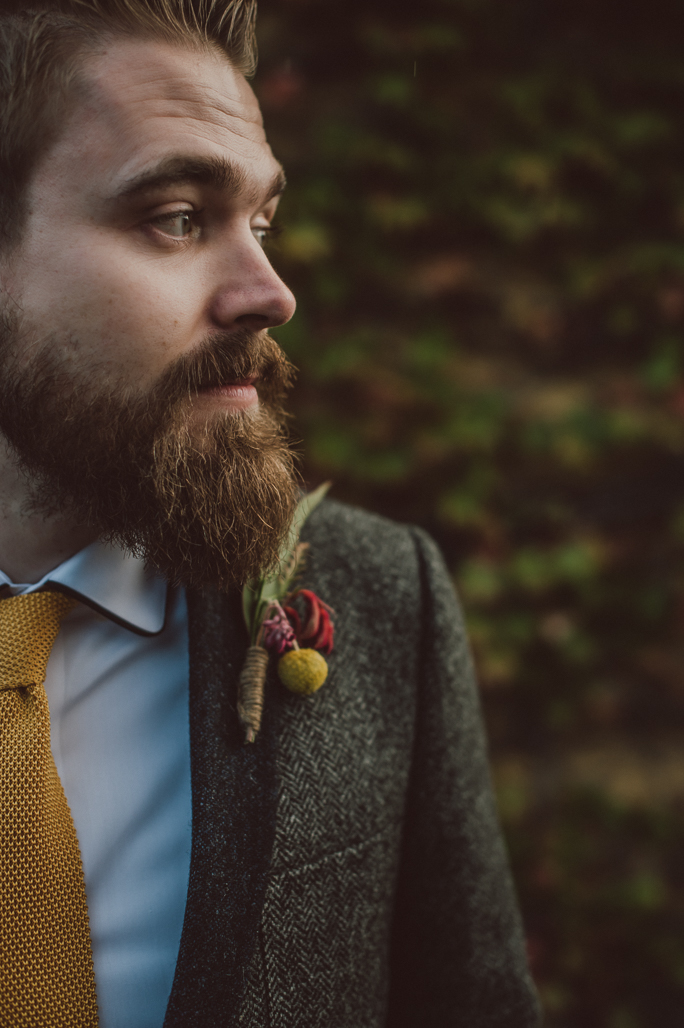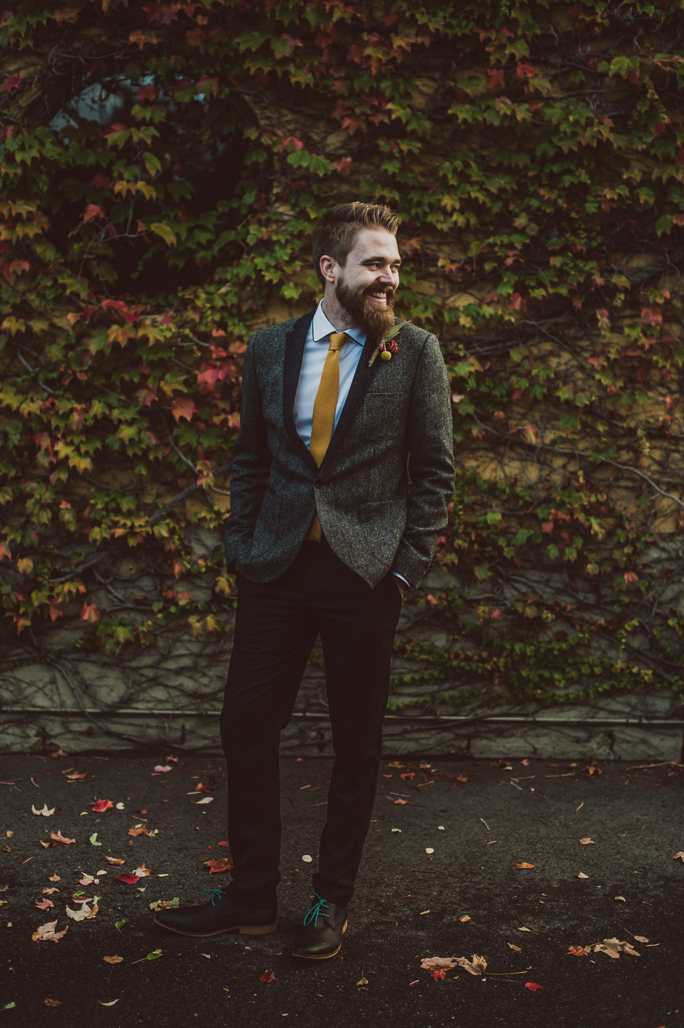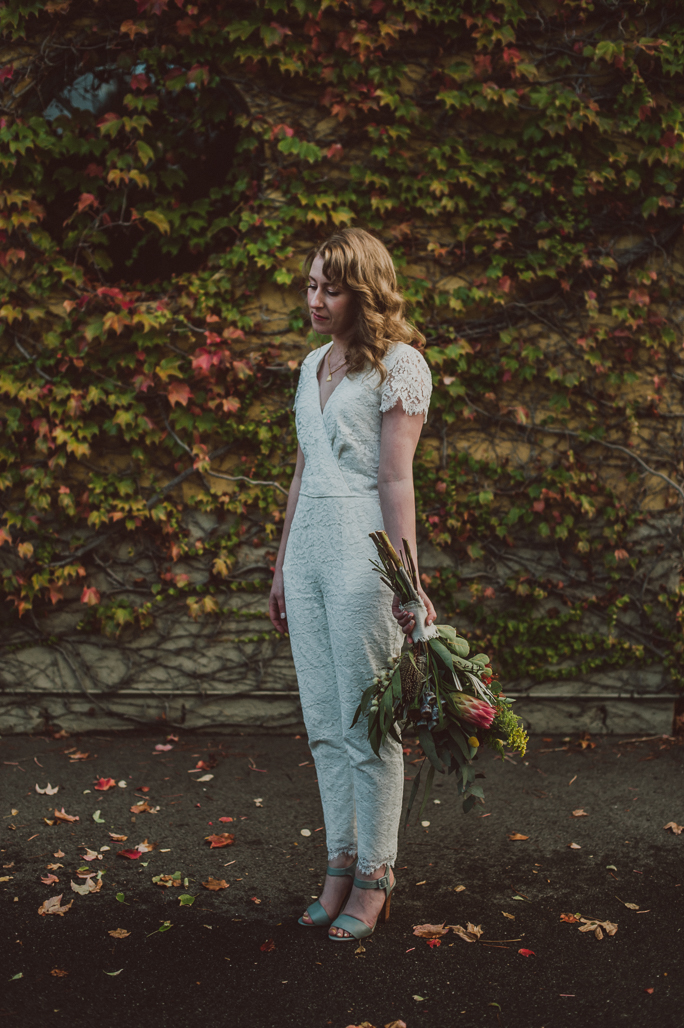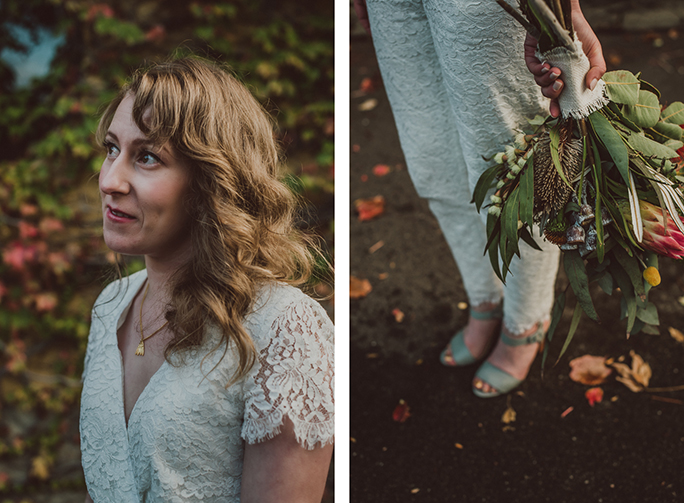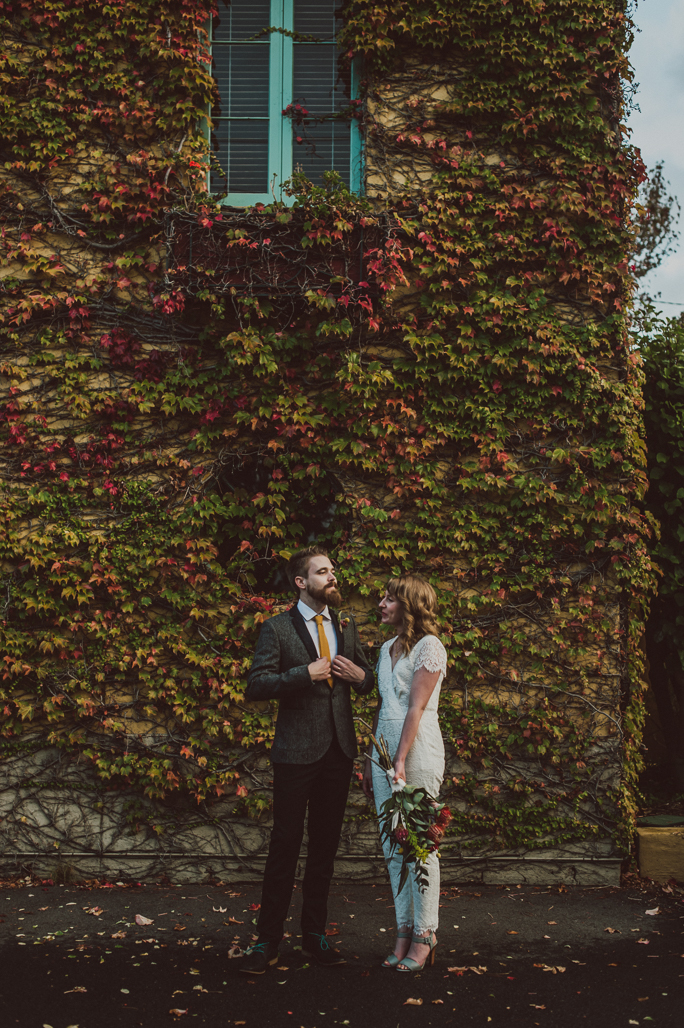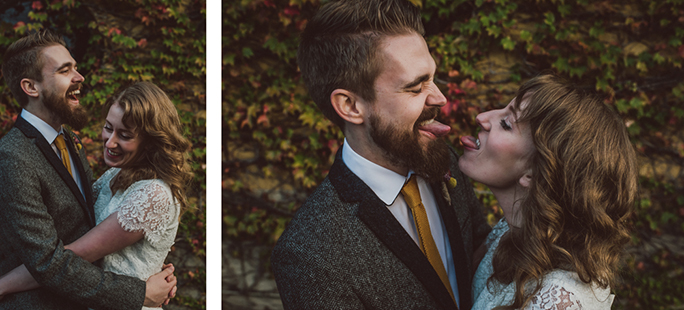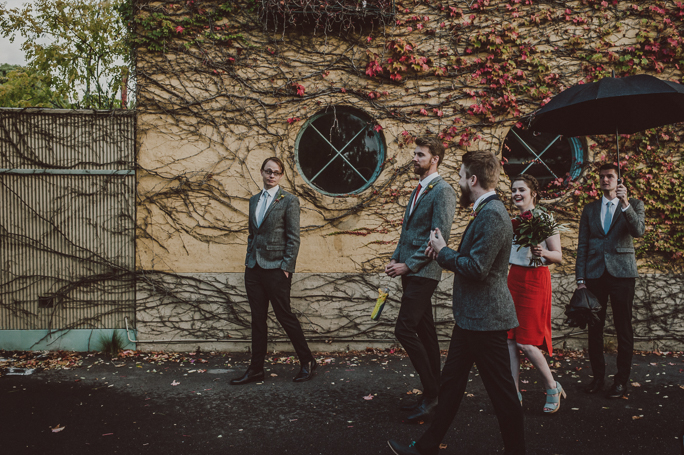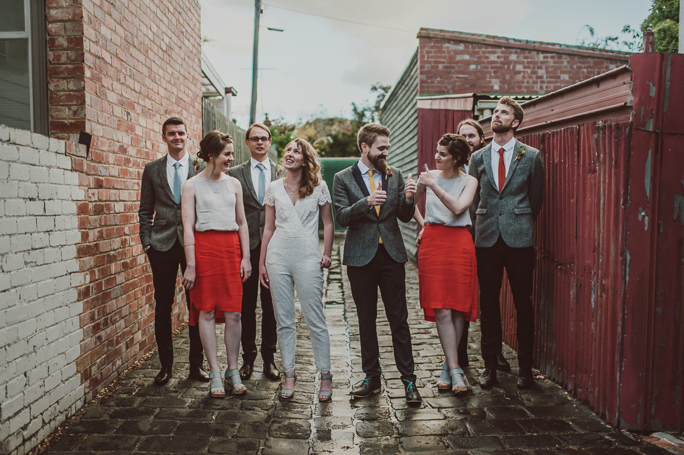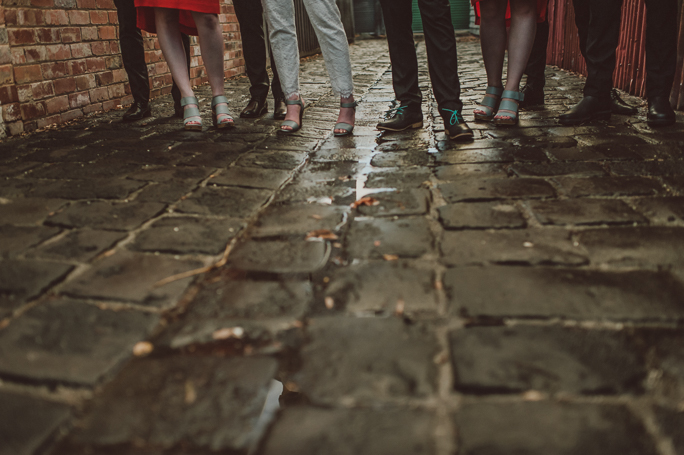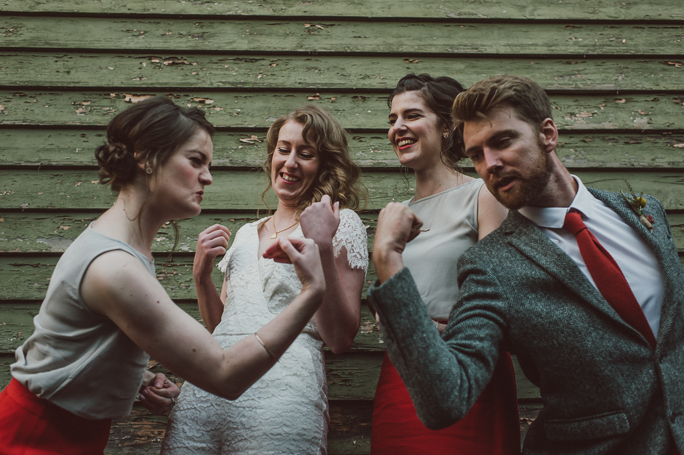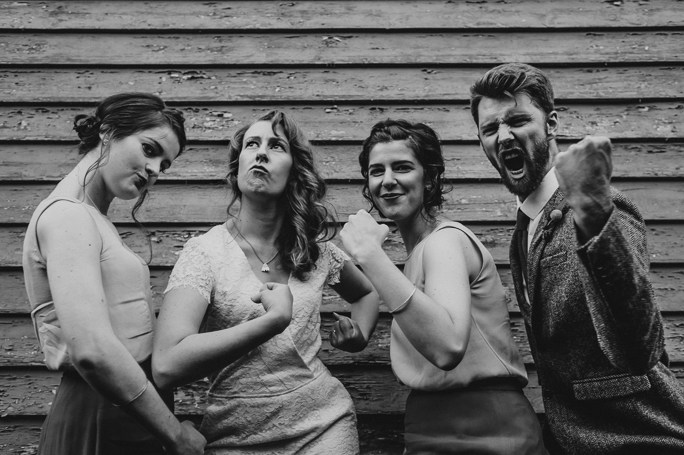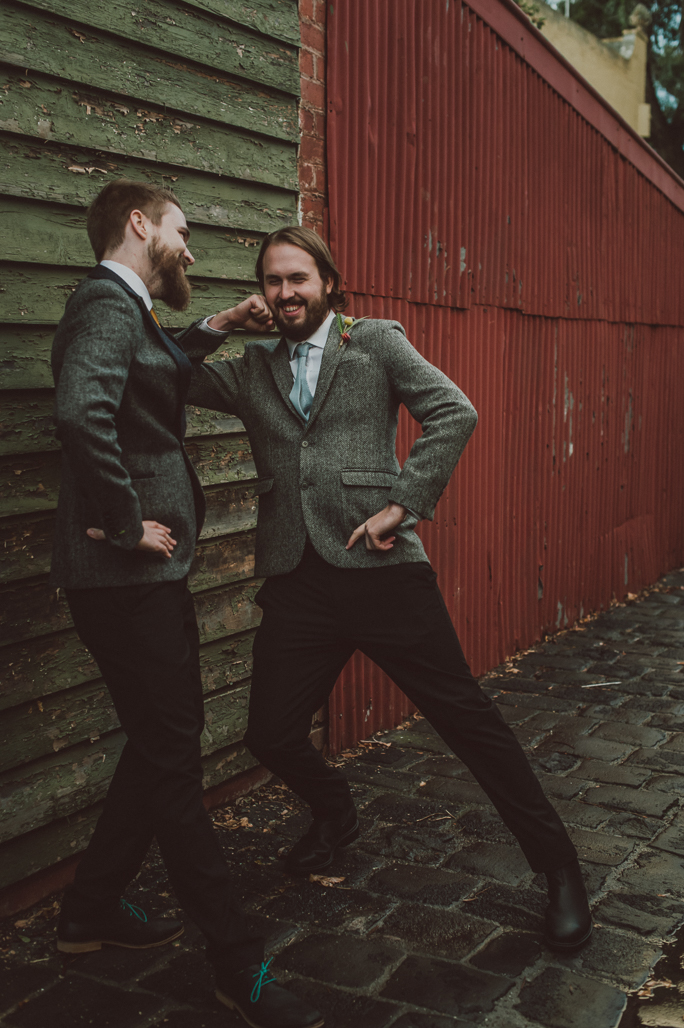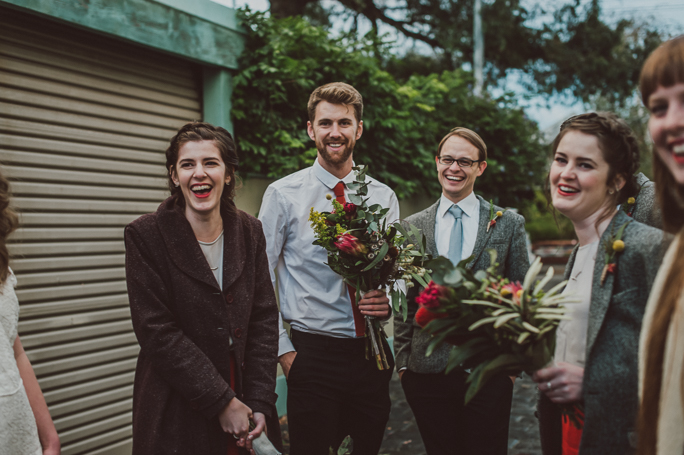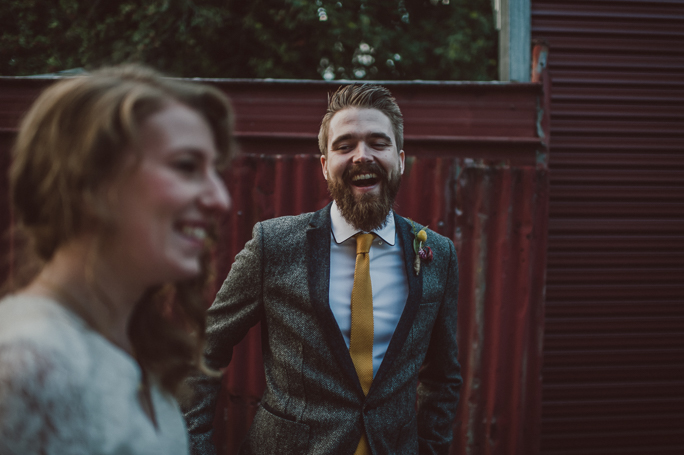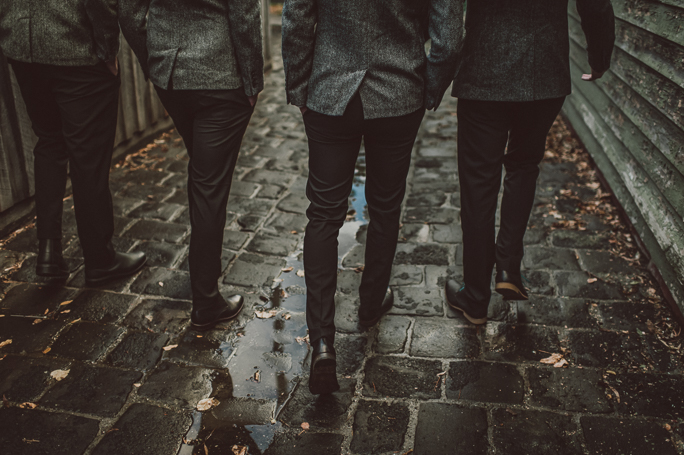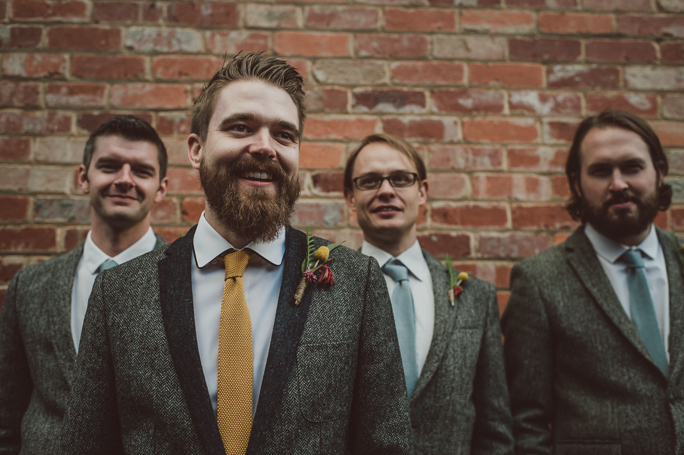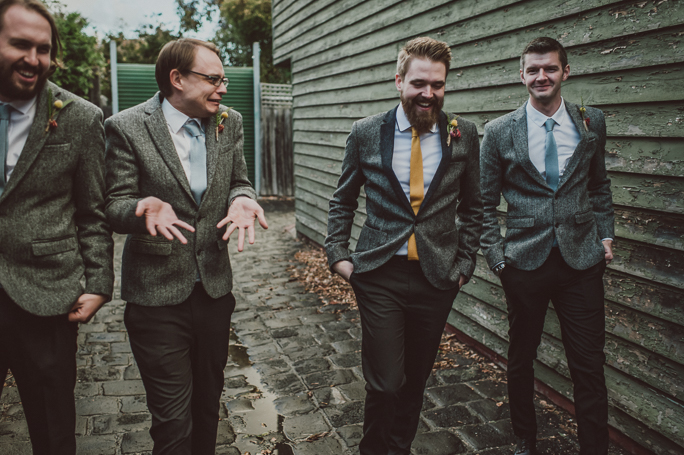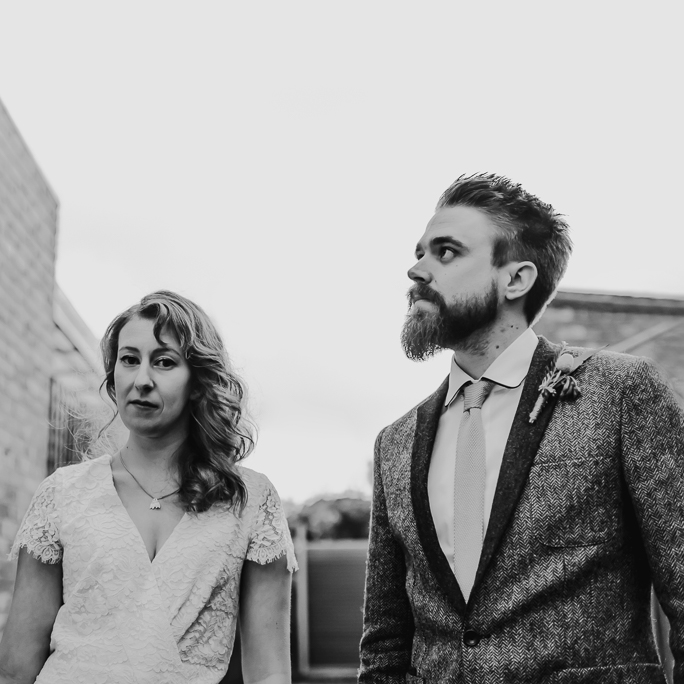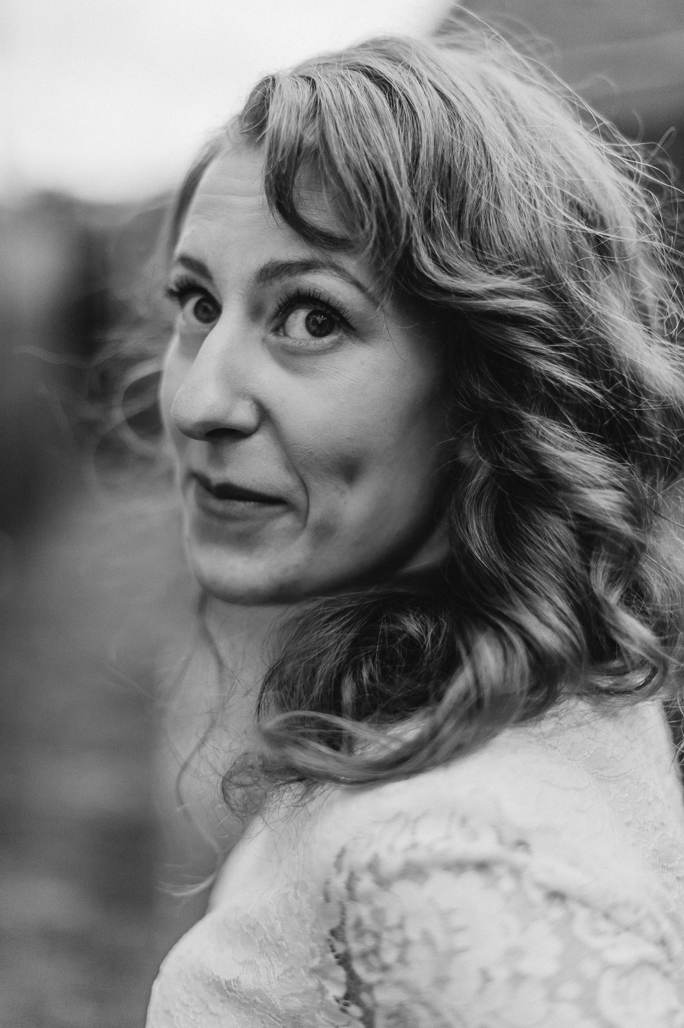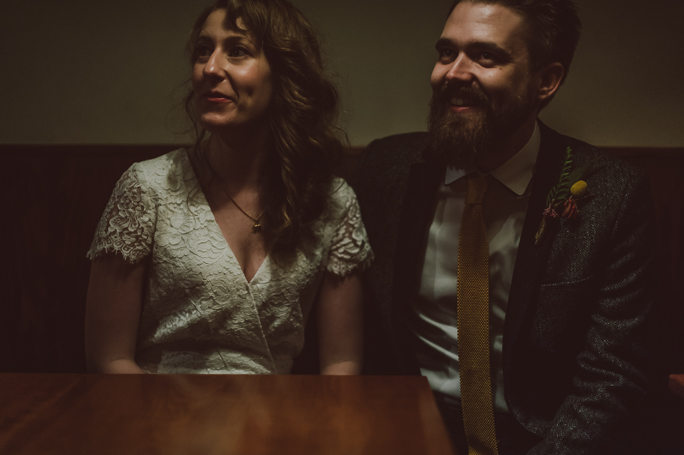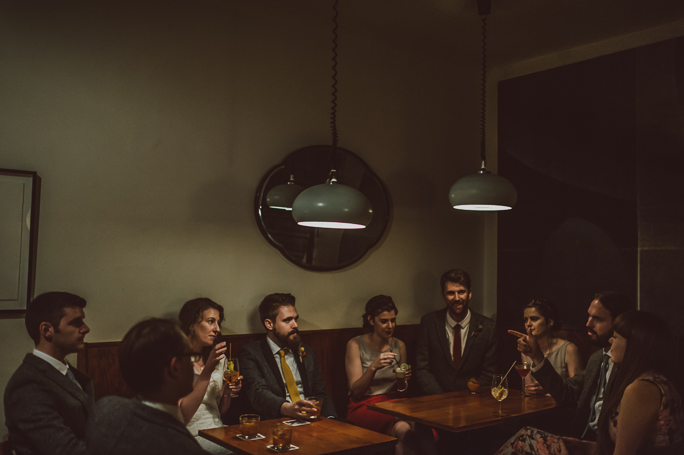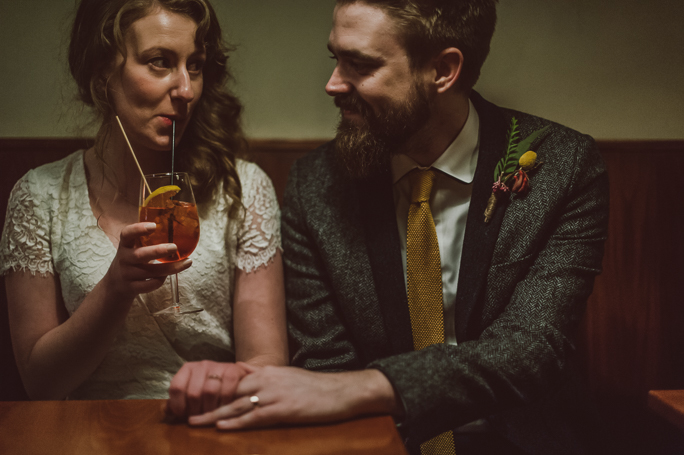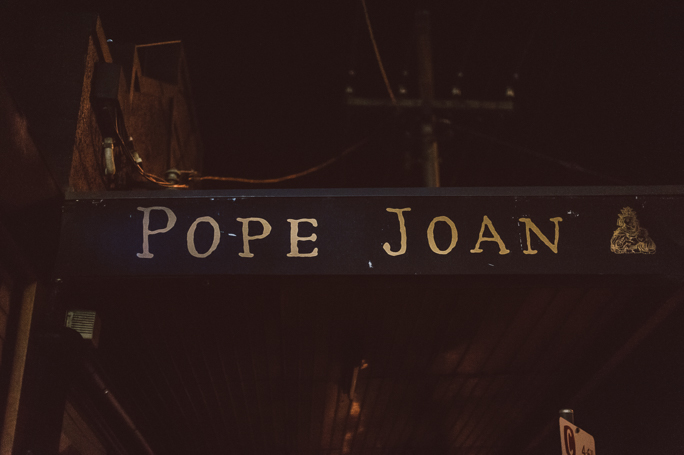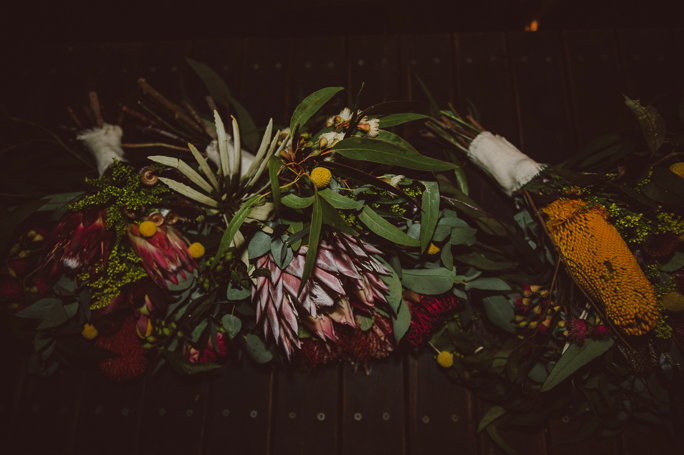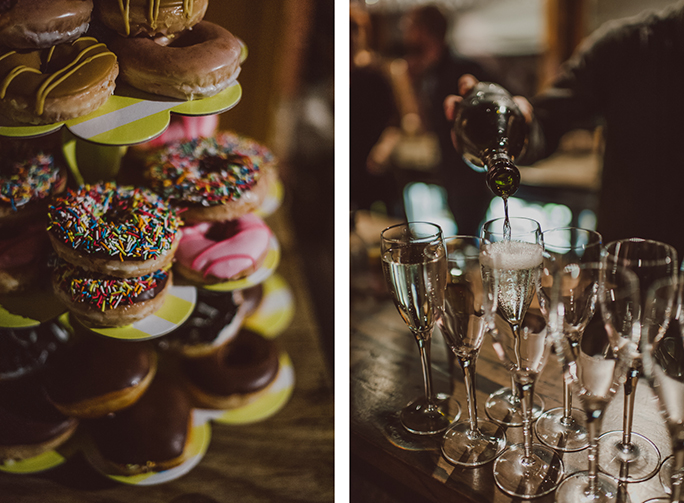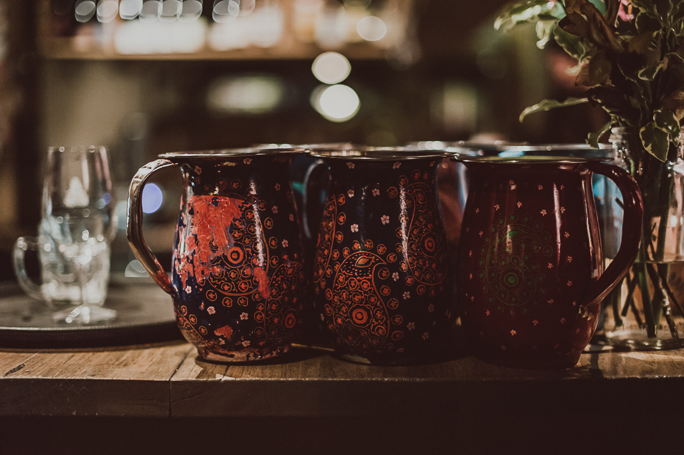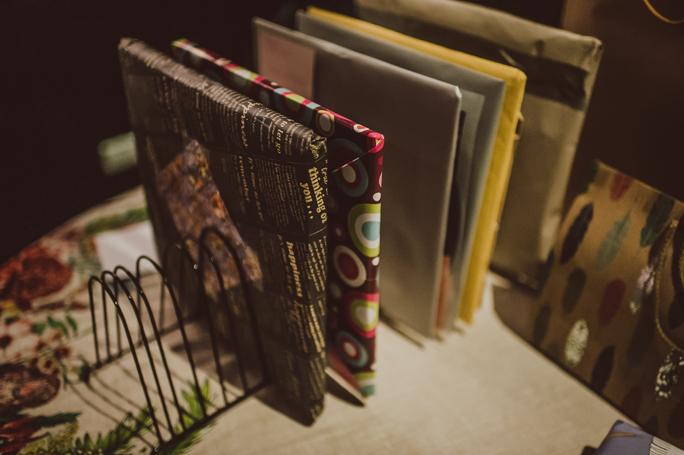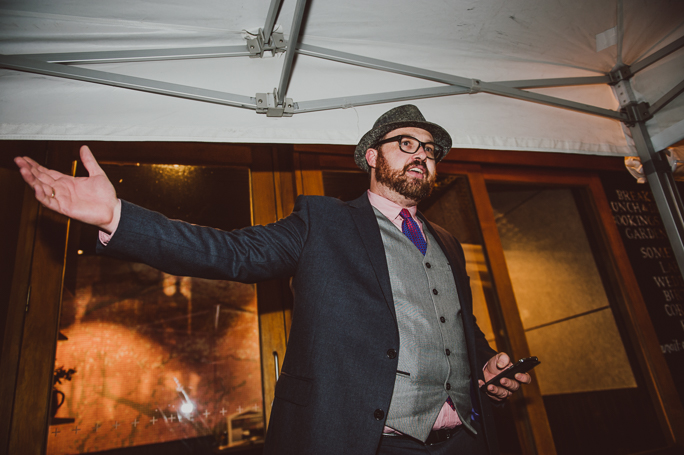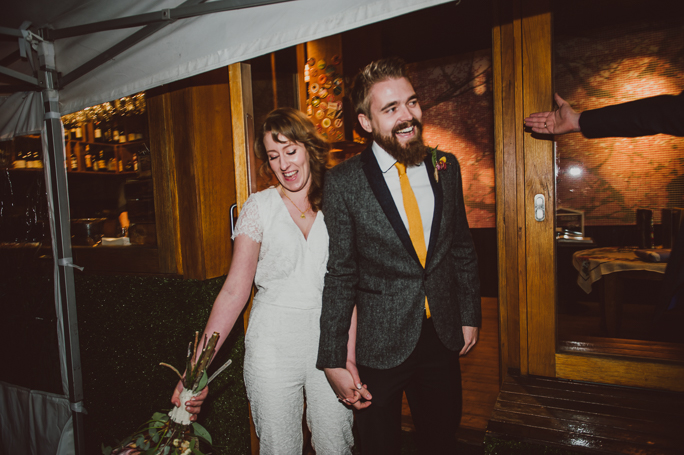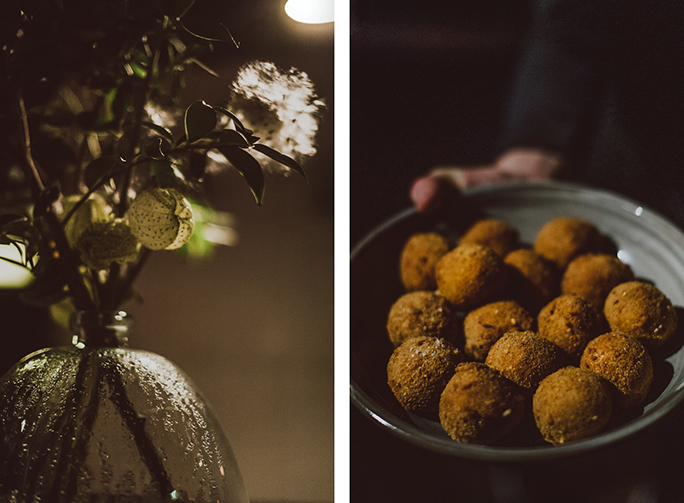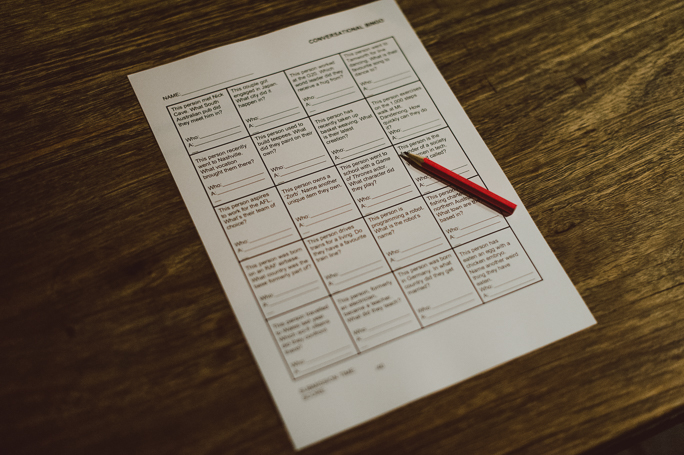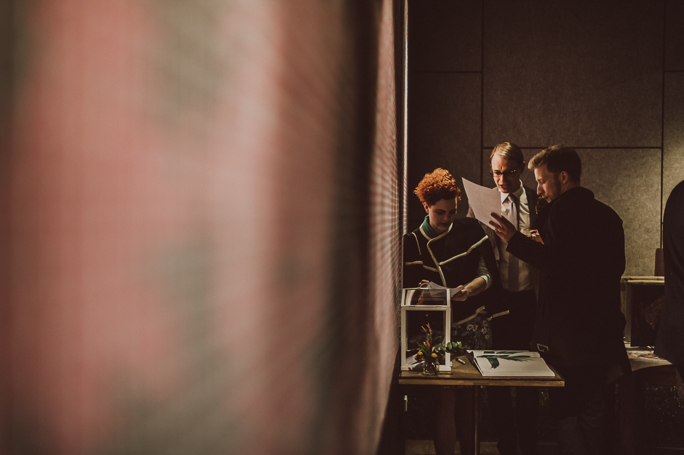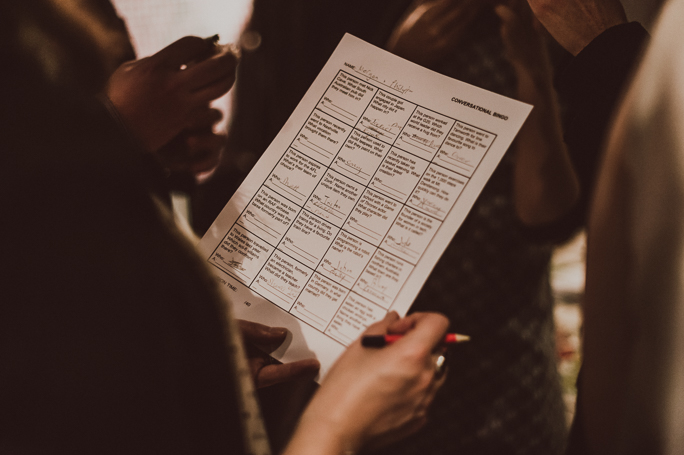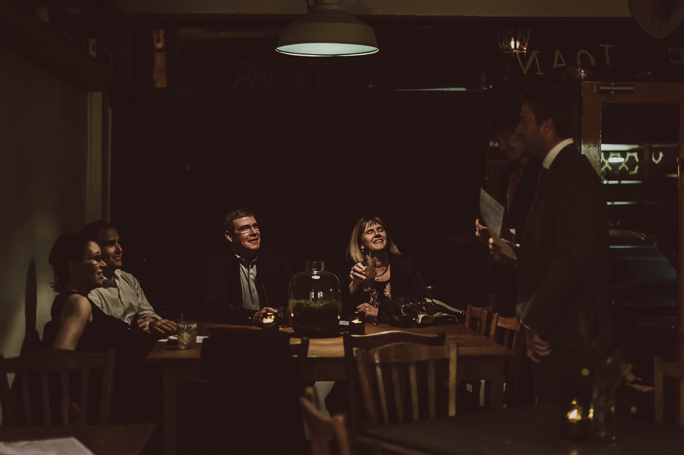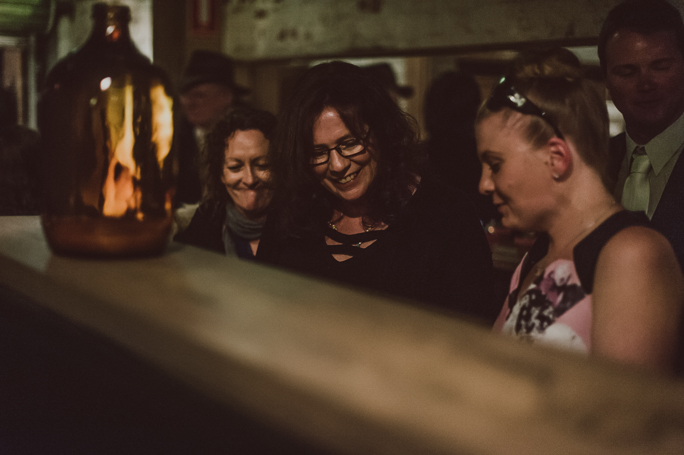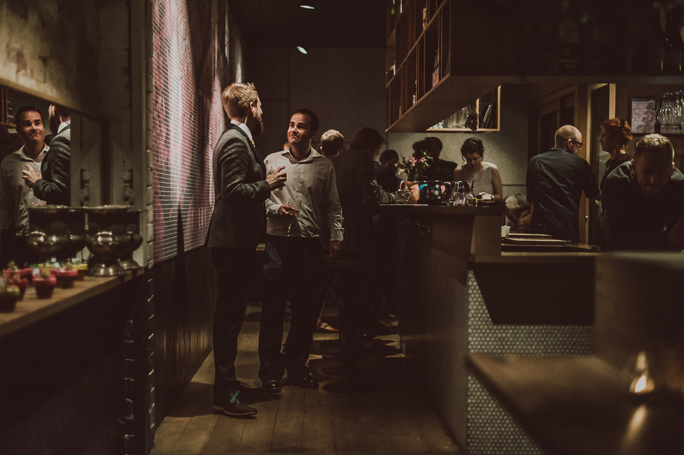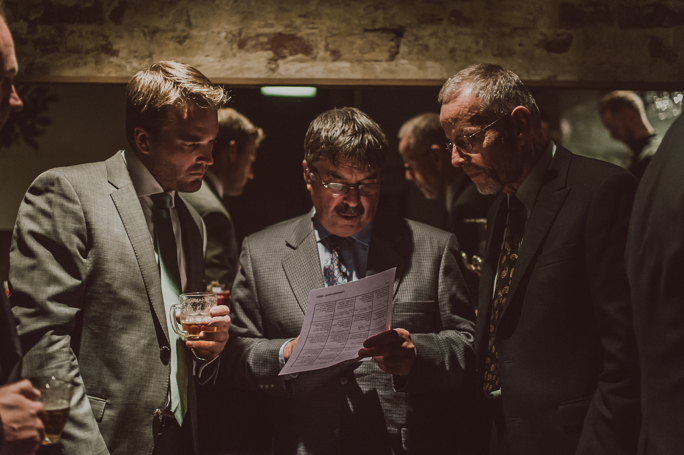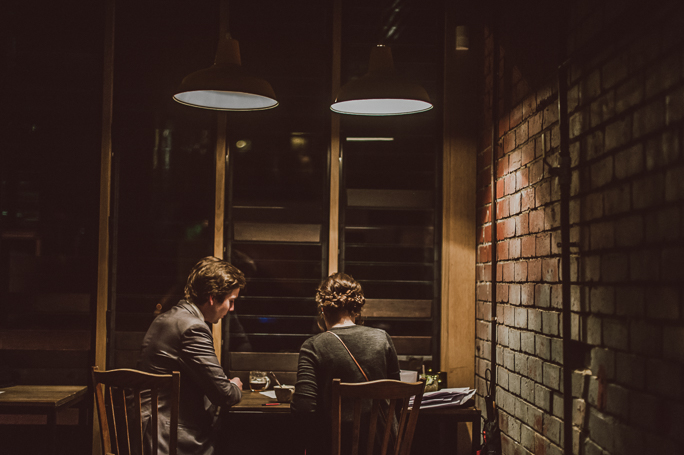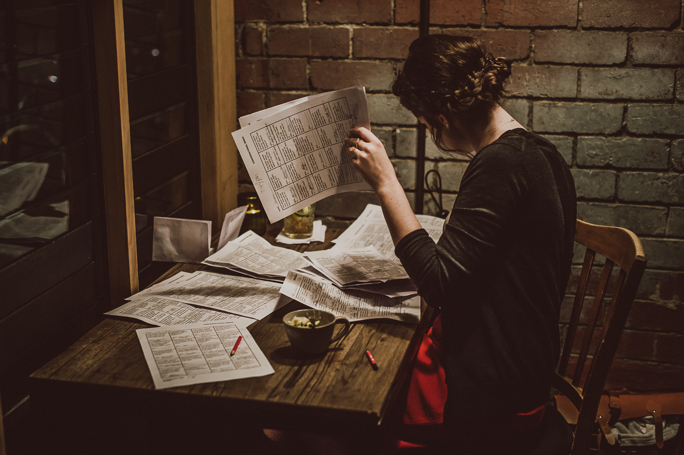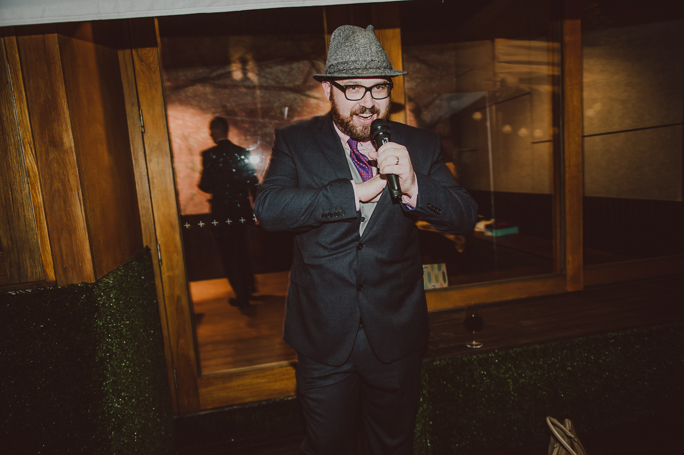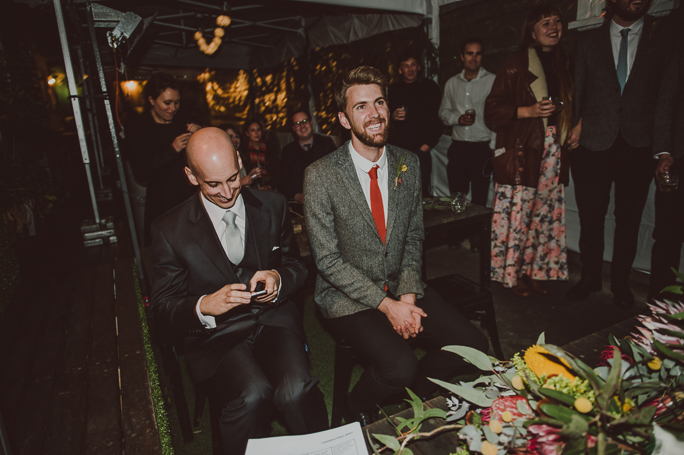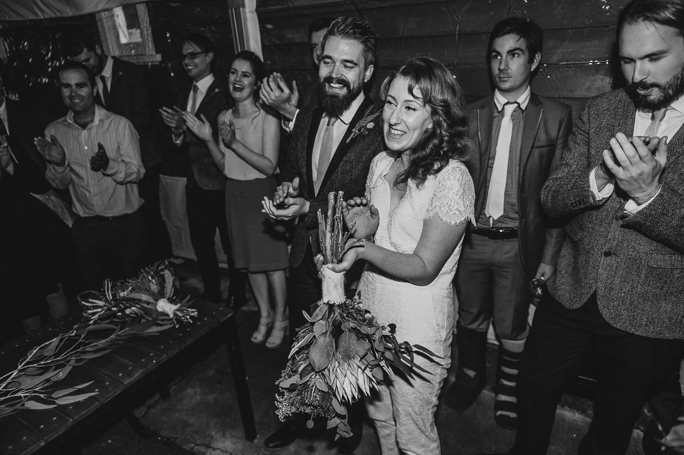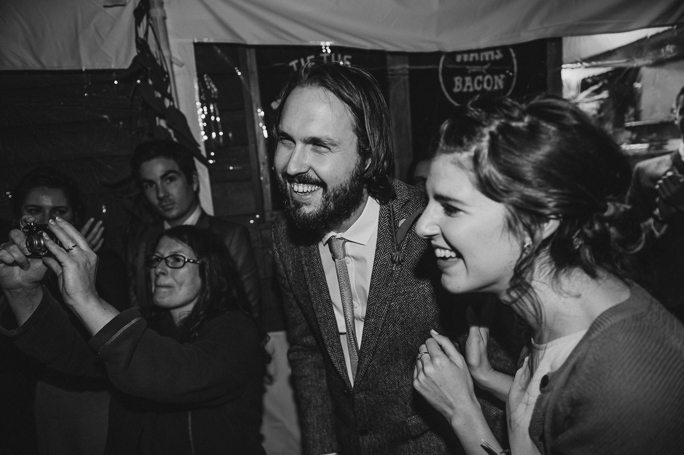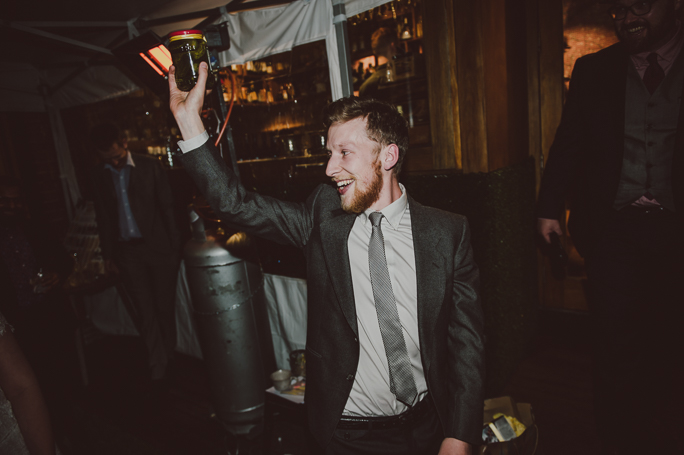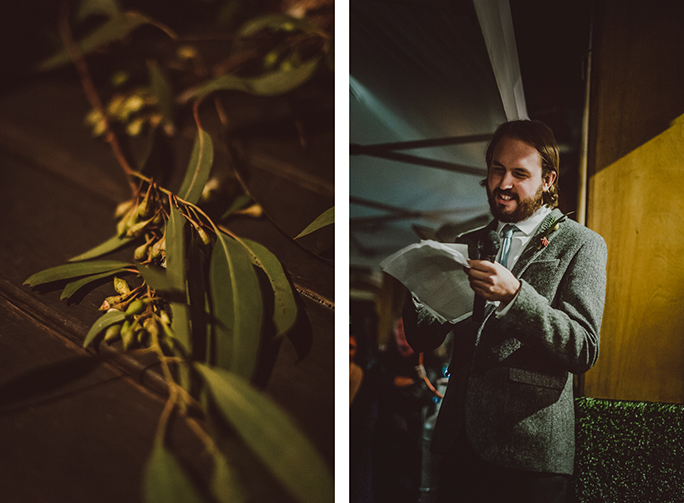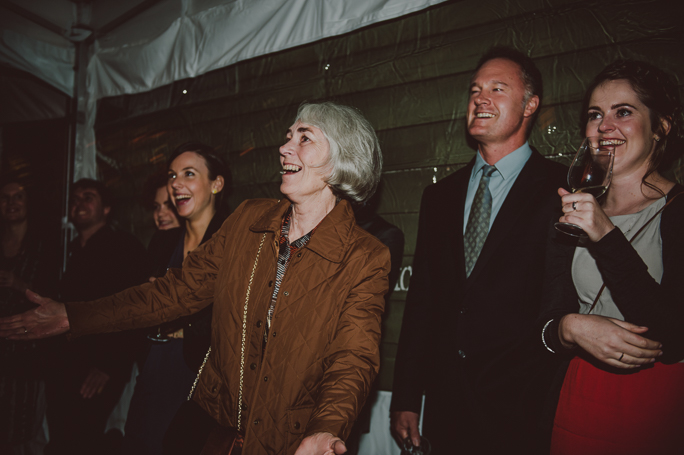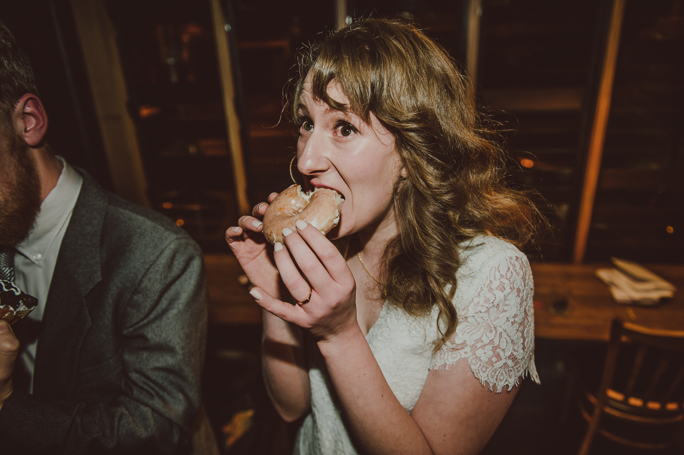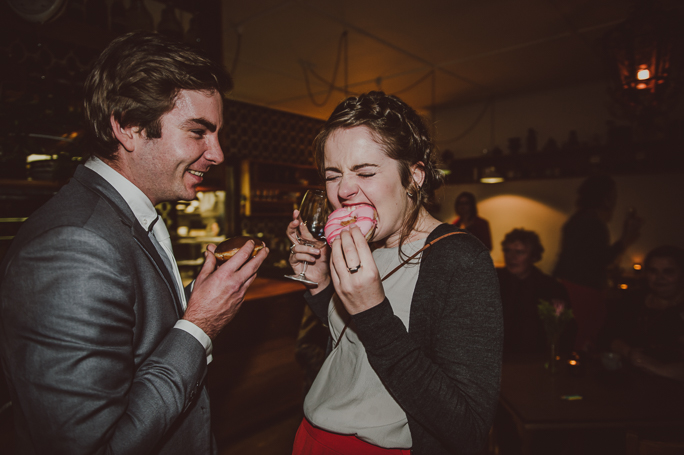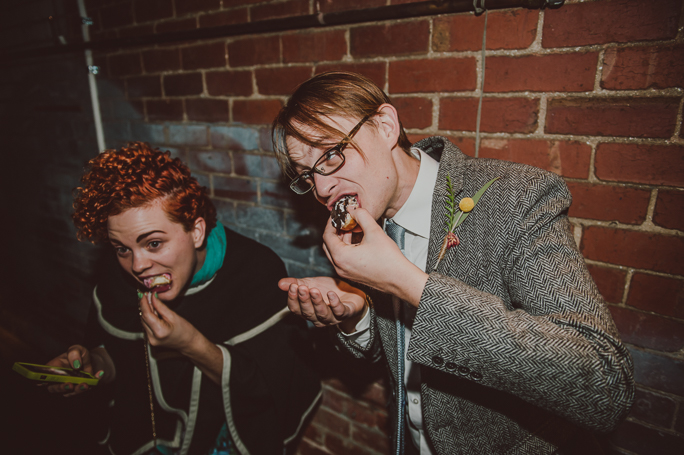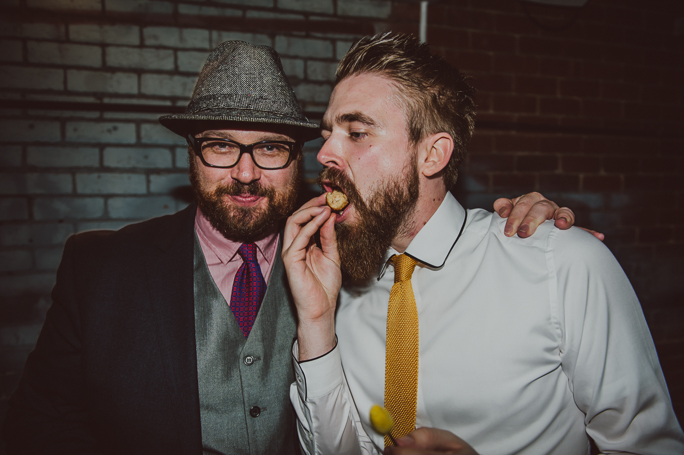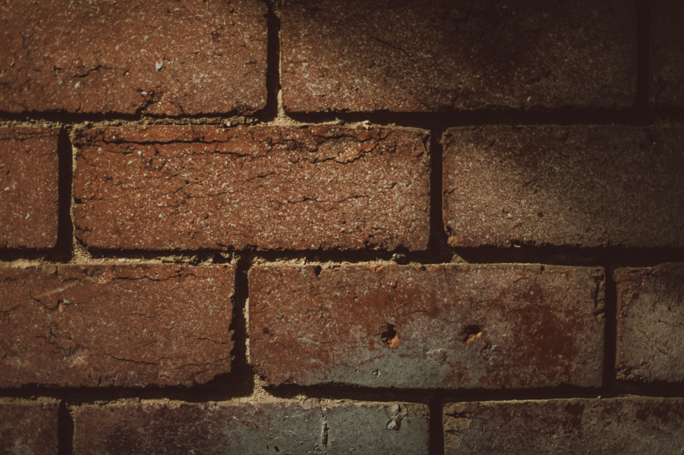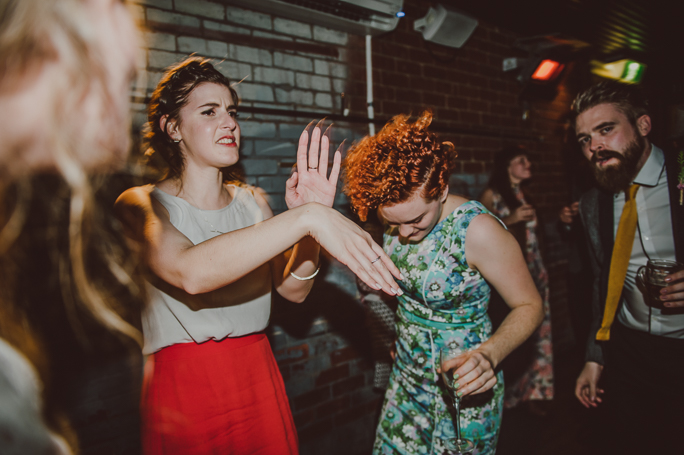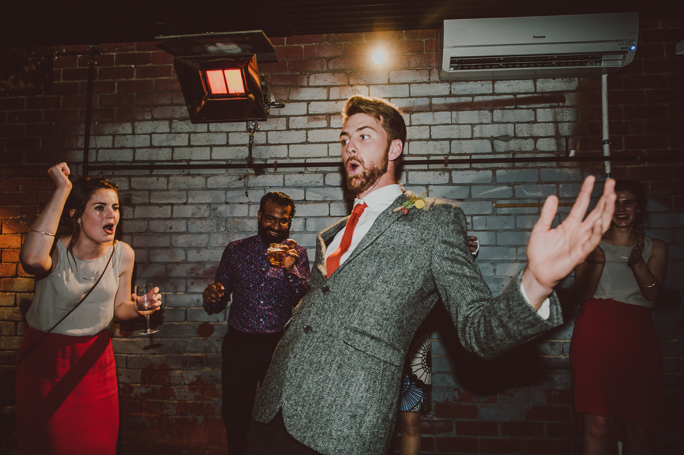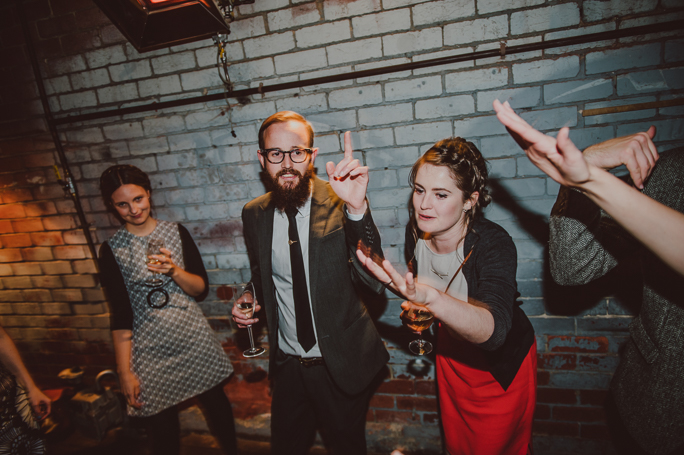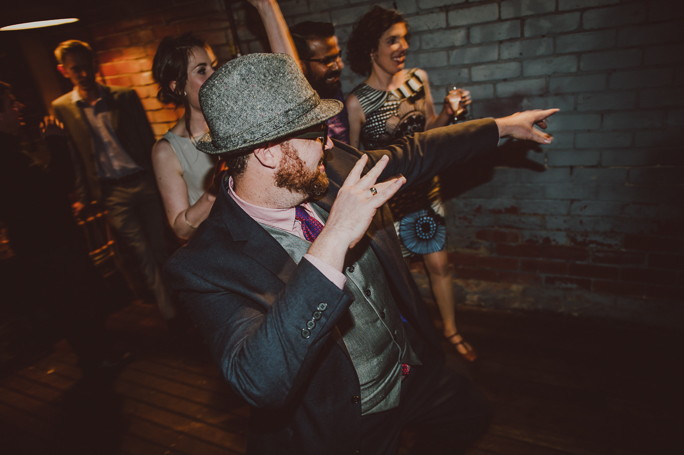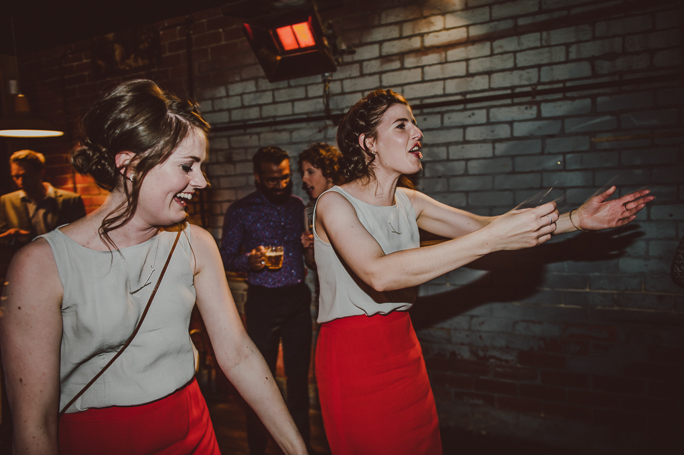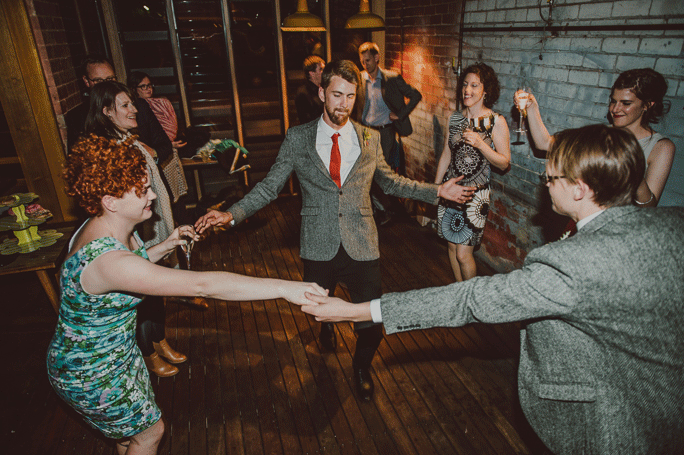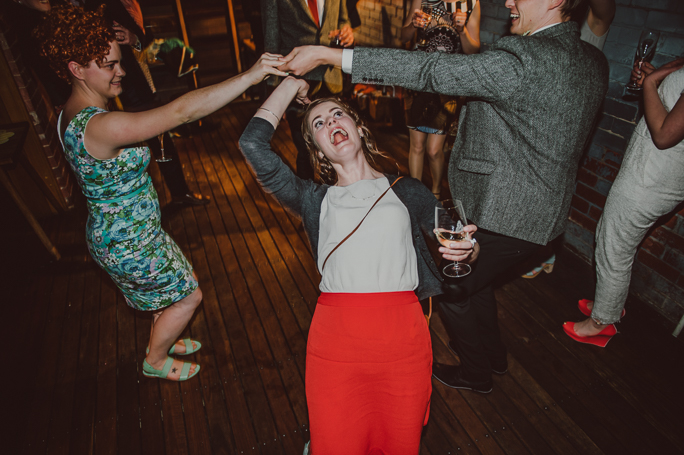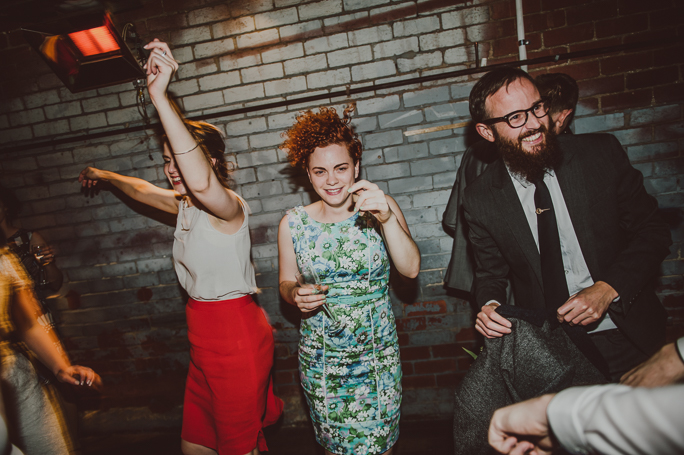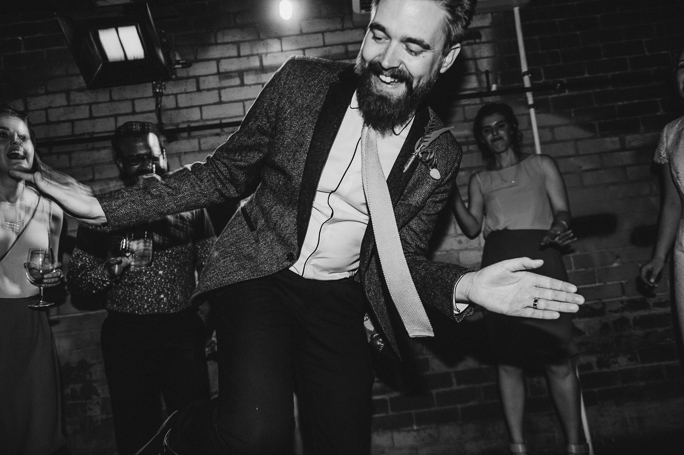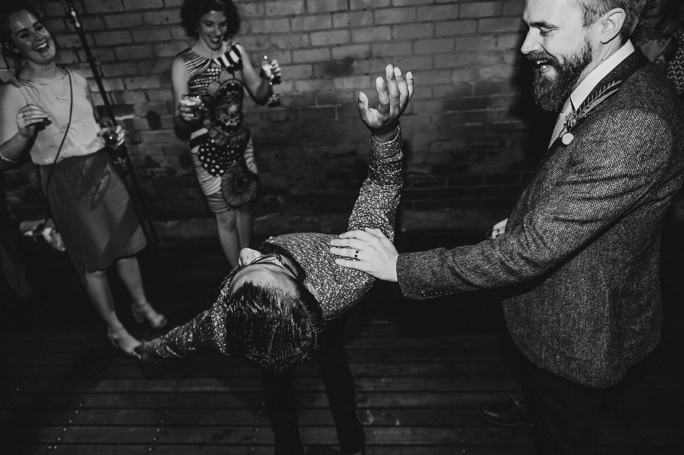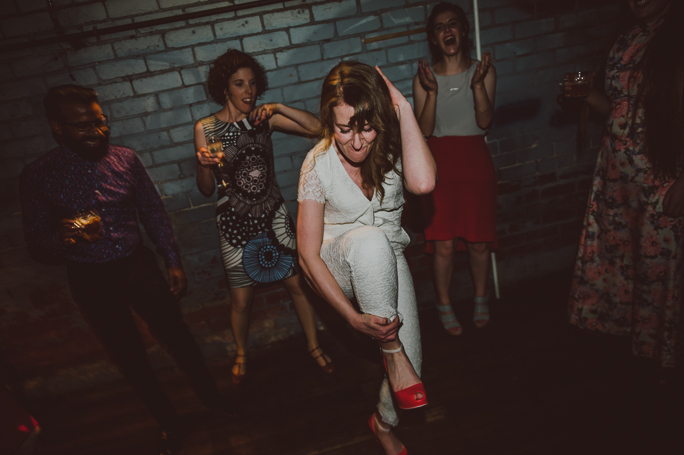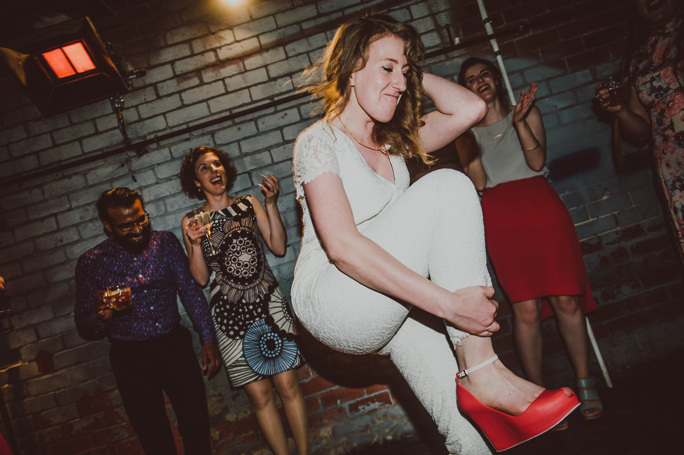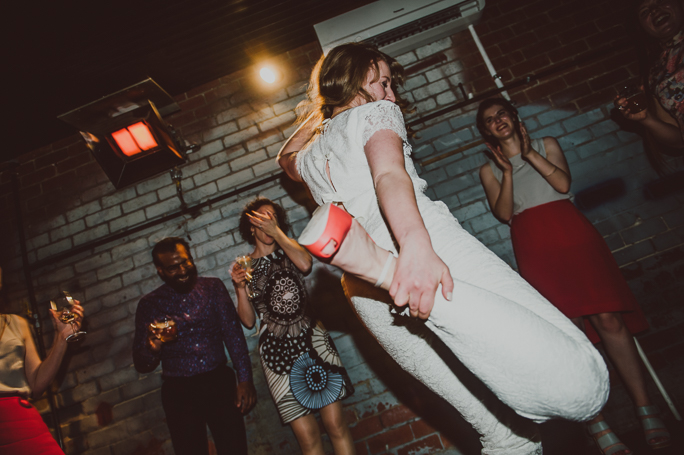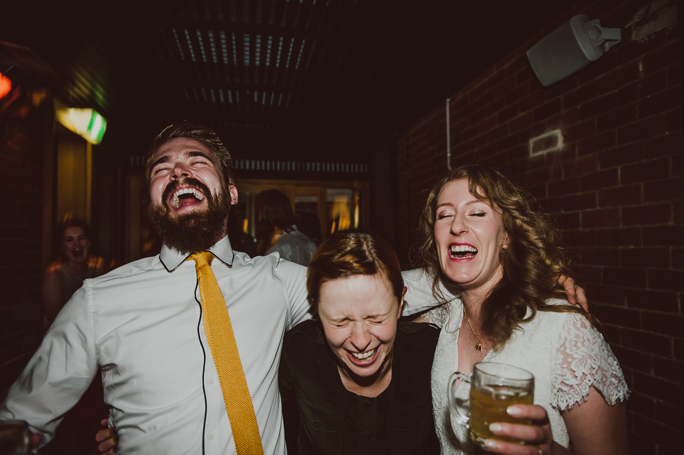 "When the wedding blogs insisted we find a photographer we cliqued with, we both thought the prospect pretty unrealistic – then we met Lucy. It was love at first Skype.
On the day Lucy exuded relaxed professionalism, excitable calm, and effervescent stealth. The moments she captured were similarly contrasting, fun and moody, just how we wanted them. Every expression she shot perfectly captured the person wearing it; every object and scene plunges us back into the depths of our awesome day. 
Looking back, we fondly remember Lucy as a mate that we got to share our day with and still fist-bump each other at just how lucky we got to snag her." 
– Sharee + Joel<VENDOR CREDITS
Flowers – Sharee (the bride)
Hair and Makeup –
Lady Day
Joel's outift –
Noose & Monkey
 and 
Asos

Sharee's jumpsuit –
J.Crew

Bridesmaids' outfits –
Búl

Celebrant –
Felicity Johnston

Reception Venue –
Pope Joan
Ceremony Venue – The Fairfield Amphitheatre