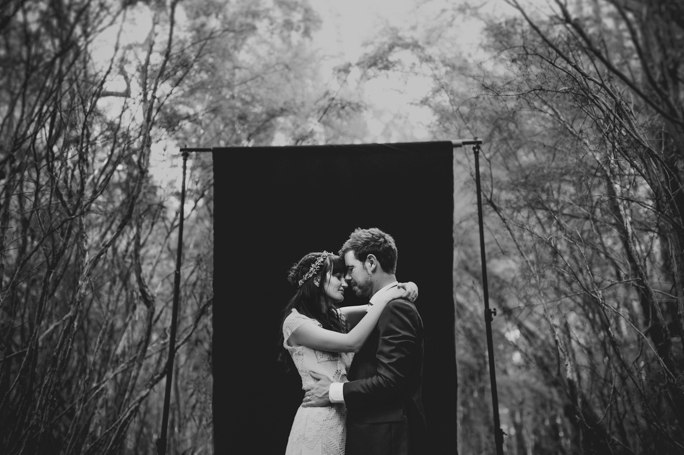 Mike + Mairead. What can I say? Our lovely Irish friends had a very special wedding. A whole weekend of magical campsite celebrations, held at a hidden away campsite in rural Victoria.
Dozens of mismatched and very basic cabins dotted throughout the trees, showers that need fires lit 2 hours prior to heat the water, open air log performance spaces – all of it utterly charming… like every American summer camp in any coming-of-age movie you've ever seen. I set up a little studio in the woods – an idea that had been brewing for a while. I think it worked a treat.
Alastair and I were invited along both as guests and as She Takes Pictures He Makes Films. This film is one of his best yet – and features a hauntingly beautiful soundtrack, kindly provided by local composer Rob Law (another of his stunning pieces was featured in Alastair's wedding film for Loz + Shock) and North American act The Soil and the Sun.
I don't have the words to describe how dream-like this day was…
Special thanks to John Possemato for his assistance.
// Featured on Hello May.
.