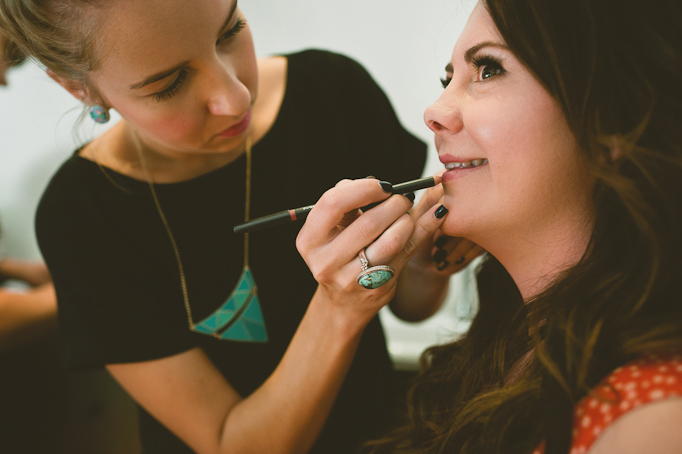 Loz + Shock.
I'll let them tell you how their story started (an excerpt from their wedding invitation):
Loz and Shock met in a pub, where all good love stories begin. They danced to Mr Brightside and just like the song – it started with a kiss.
So how did it end up like this?
They kinda hit it off after that night, the Aussie backpacker and the Irish rogue. Don't get me wrong, they had nothing in common. But yet, there it was. She thought he was tops. He thought she was a great craic.
As you know, this wasn't in the plan.
He said, "I'm leaving to travel in November."
She said, "I'm moving to Scotland after Christmas."
"Let's just have fun while it lasts." (Famous last words).
And that's just what they did. For the next three months. And then for 7 years after that. Across oceans and time zones and eventually, as roomies, they realised that sometimes when you know, you just know….

Alastair Innes and I were lucky enough to be there on their incredible day to capture all the whimsy, excitement and love that circled around these two gorgeous people. Held in Bendigo, Victoria – smack bang in the bush – there were teepees and paellas, a bar custom made by the groom (recreating the site of their first meeting), an enormous bonfire and a gypsy folk band, and beaming faces all around.
If you've enjoyed my collaboration with Alastair so far, you're going to love his latest film. Featuring a soundtrack kindly provided by local acts Luluc and Rob Law, as well as American folk rock outfit Cereus Bright, this is something you'll want to re-watch the second it's over.
Scroll down for dozens of my favourite shots from the day. Huge thanks to the lovely Linda Hampton for all her help… and so much love to Loz + Shock x
From Loz + Shock:
OMG we love them we love them we love them!!
As luck would have it, Shock was driving me to work today so we got to sit down and watch them together straight away. They're more than we ever could have have hoped for, and the video is just AMAZING! All of it is just brilliant.
We honestly could not be happier with what you guys did, and I can't believe that we almost didn't have that video!…it's so incredibly detailed and it tells our story so beautifully. What's even more amazing is there was no story board, no location scouting – you had never seen the property nor met us before the day. But you instinctively knew what would work and how it would flow and it's like you crawled inside our heads and knew exactly what we would want. Even down to the music! As Shock just said (after our fifth viewing), "I will never get tired of watching this", and I couldn't agree more. 
Thank you thank you thank you Lucy, Ali and Linda – because of you, we get to reflect on our wedding in the exact style we were hoping to – relaxed, creative and cool as heck. Loz + Shock xxx
♦ Featured on Hello May