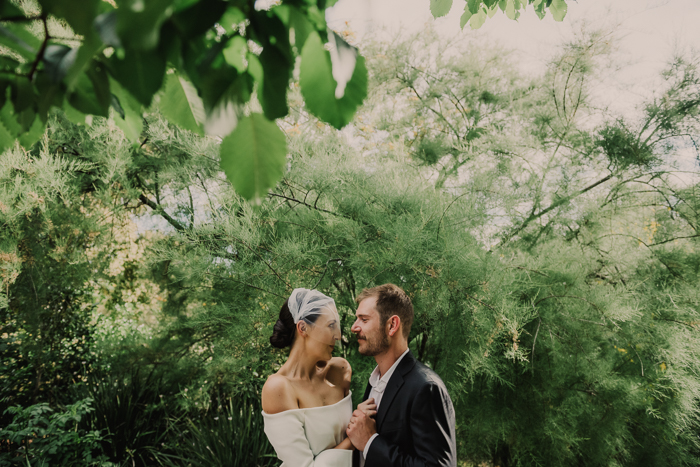 There was so much to love about Jemma + Piers' stylish northside wedding. A breathtaking Ellery gown and Reformation bridesmaid gowns; a visit to the colourful Electric Brain barbershop; divine styling from Stephanie Stamatis of Local Gatherings; delicious food by the team at Bursaria… and of course, the beaming, gorgeous couple at the centre of it all.
It was a a delight spending the day with these two (and their lovely friends and family), and an absolute dream to photograph.
Updated: Alastair's film is now live! Featuring a title illustration by Caro Facelli, and a rad soundtrack from Mint Julep and Radiation City. Check it out at the bottom of the post.
♦ Featured in Issue 18 of Hello May Magazine.