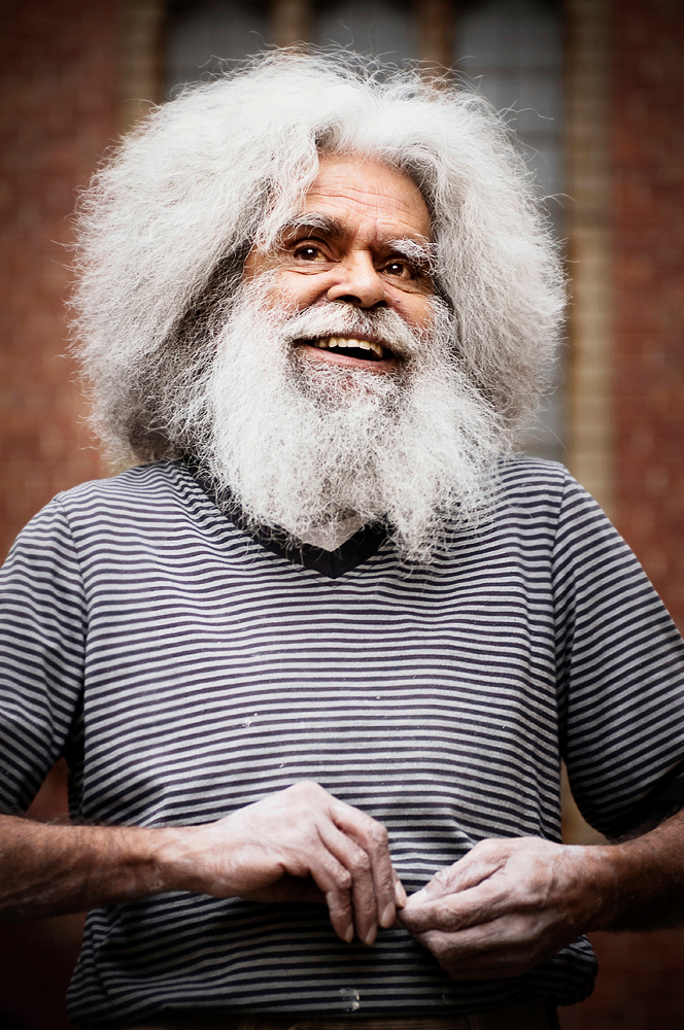 The above image is still one of my all time favourites of my own work – actor, elder, musician and national treasure, Jack Charles.
It was captured in 2010 (before this blog existed) whilst Charles was on a break from rehearsals for the hit theatre production 'Jack Charles vs The Crown'. We only had a few short moments to get the shot, but that was all that was needed.
His hands were white with clay – much of his time on stage he spent behind his pottery wheel; a reference to the strength that his love of the craft brought him throughout his time in jail.
My dear friend Shelley Blake wrote the accompanying piece, featured in Broadsheet.