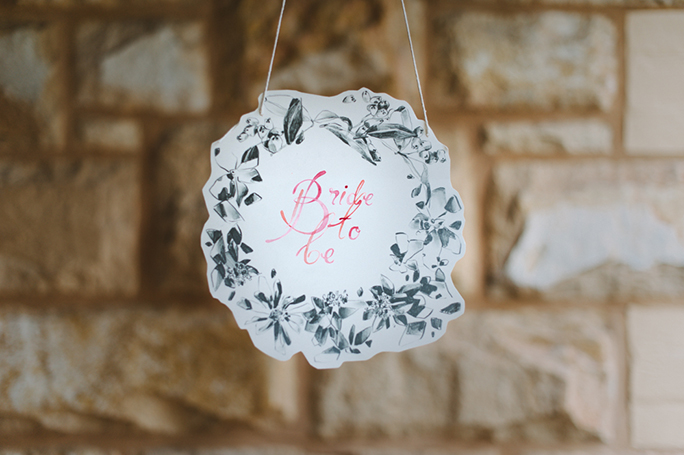 Elysia + Nathan are pretty amazing people. I've never felt so much love and complete respect surrounding a couple at a wedding before. All I heard from every guest I spoke with was what truly good, loving, wonderful humans they are.
I felt lucky to get to meet them.
Their wedding was one of a kind – held in the enormous hollowed out shell of The Queen's Theatre in Adelaide (complete with a temporary flood and some friendly mice), the ceremony took place in a curtained-off section lit by a thousand party lights. After the portrait session, the theatrical red curtain was pulled back to reveal seating for an decadent vegetarian banquet, with music provided by a freshly formed group of local music legends*, and beverages served from The Little Van That Could.

Elysia is a textile designer, and hand-made her ethereal gown and delicately embroidered overlay. She and her bridesmaids created all of their beautiful flower garlands, and the bridal party and their loved ones were responsible for all of the decorations in the venue.
One of my favourite details was Elysia's veil – a hand-stitched family tree with names swirling out from the centre – a work in progress paying tribute to the many loved ones who support the couple and their adorable son (look at that face).
Oh wait. One other thing… The bride wore a giant red cape.
Yup.
Thank you for having me Elysia + Nathan x
With special thanks to John Possemato for his assistance.
*Some of the best wedding music I've heard; Midlake, Rufus Wainwright, Radiohead, Feist, Julie London.
Nice taste, guys.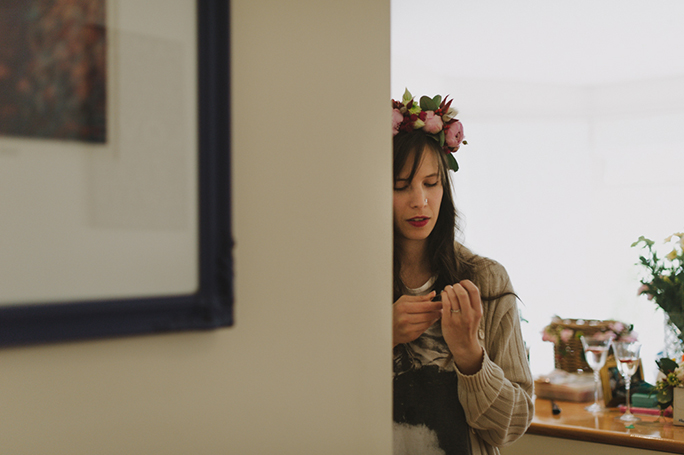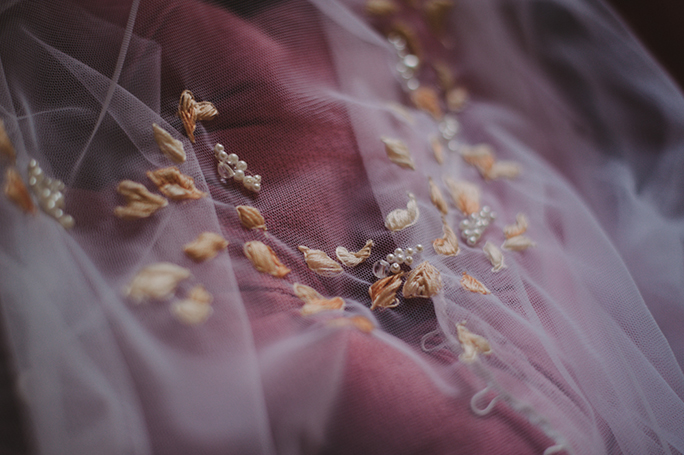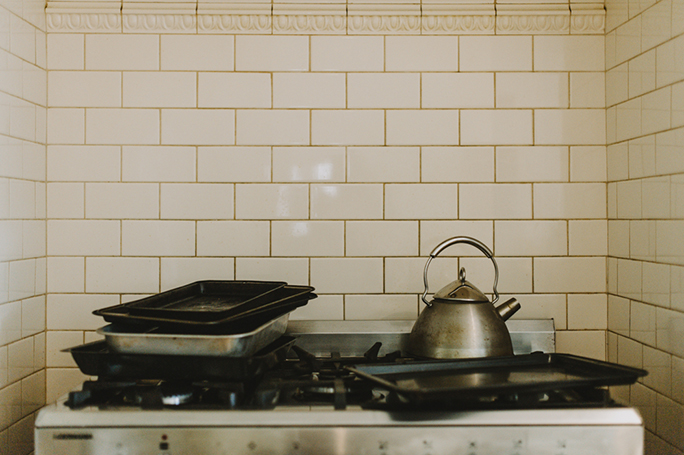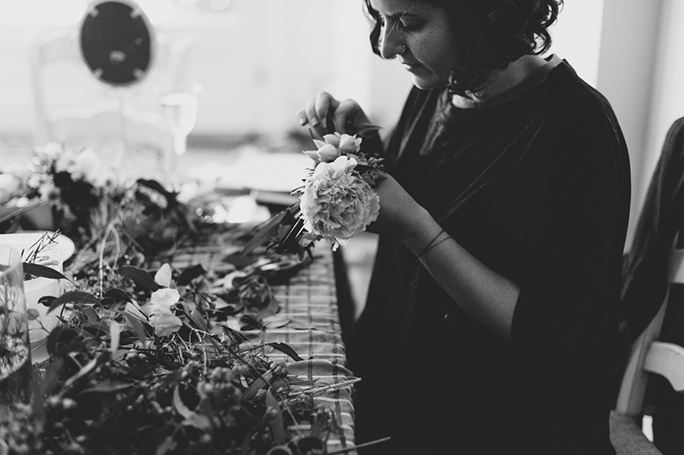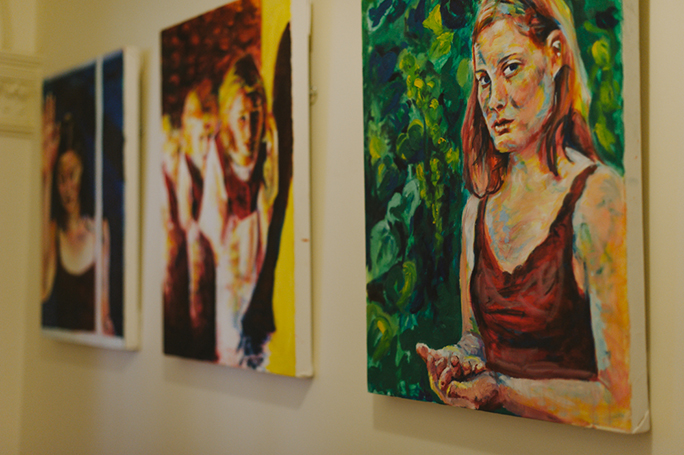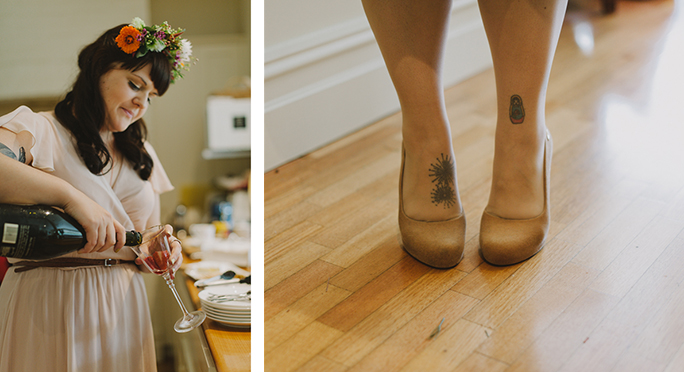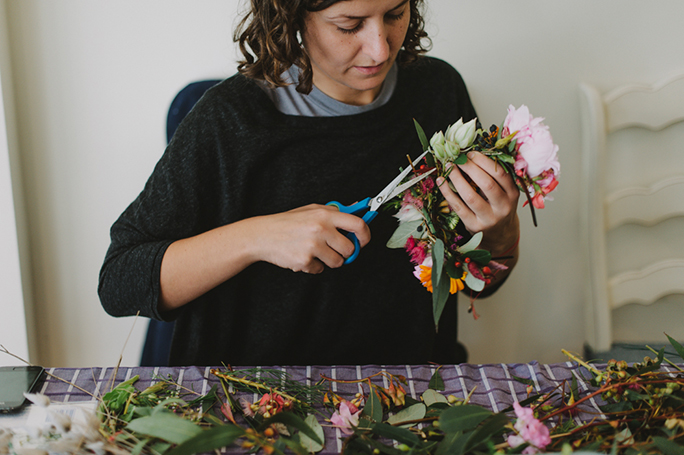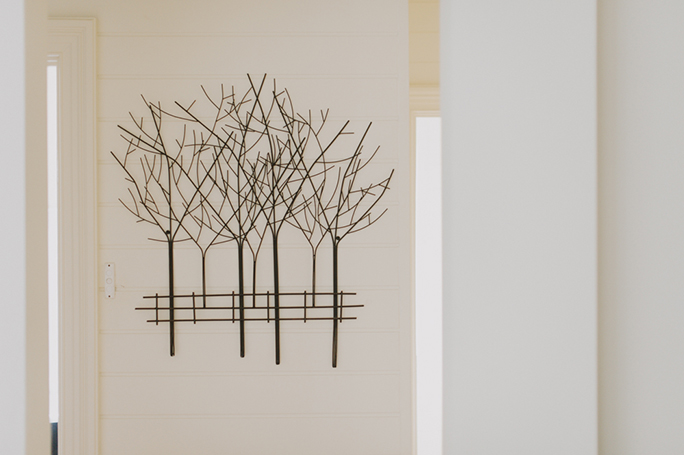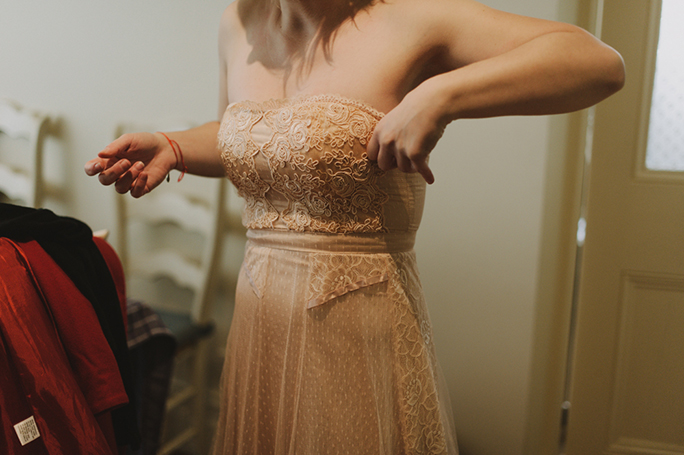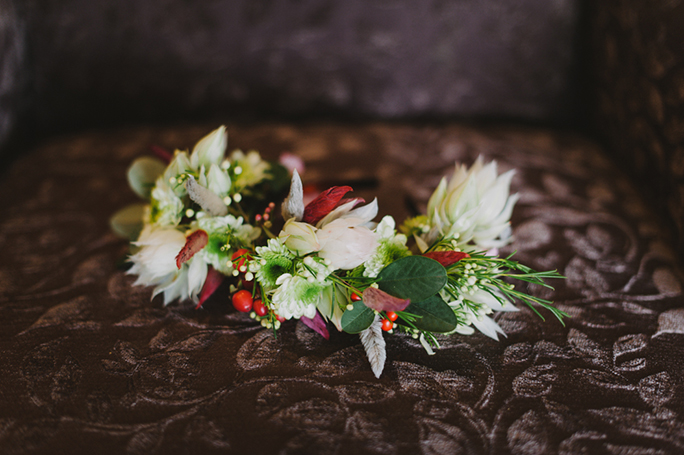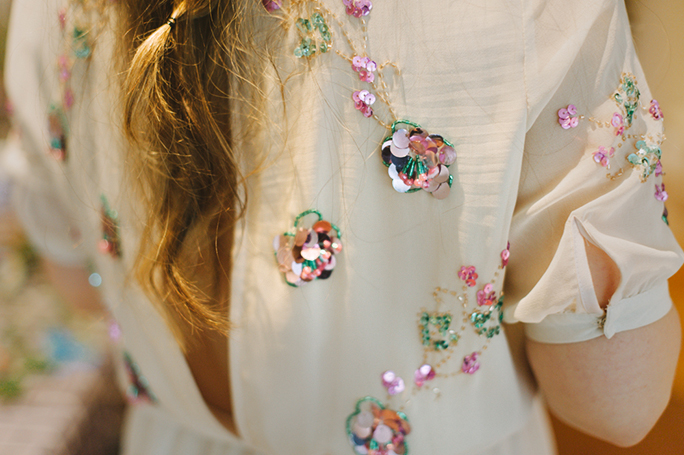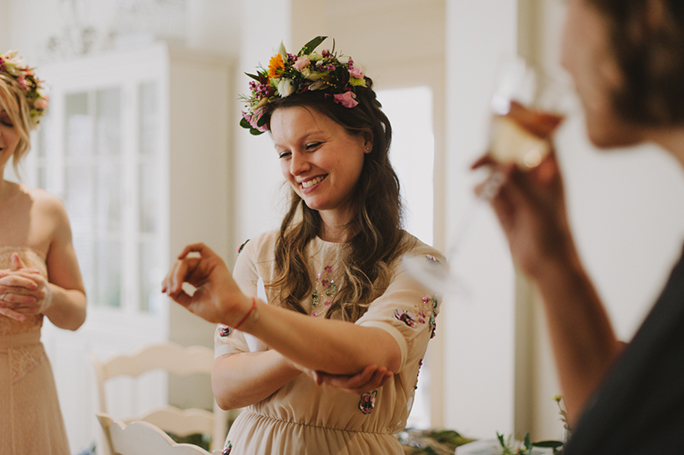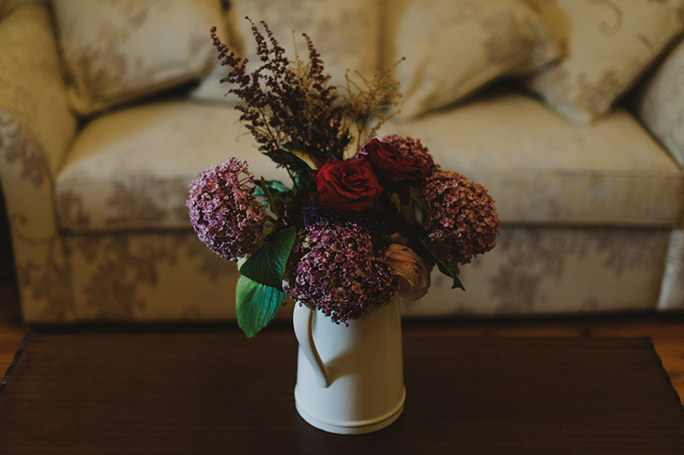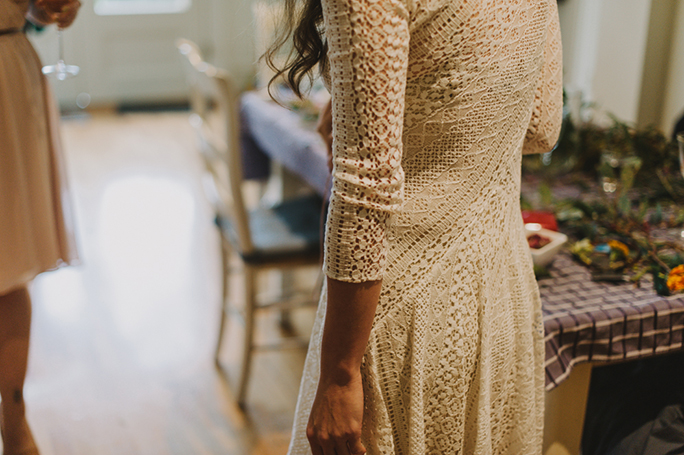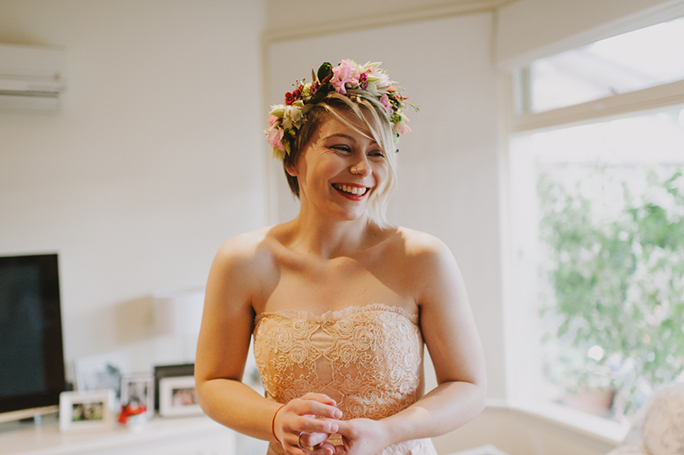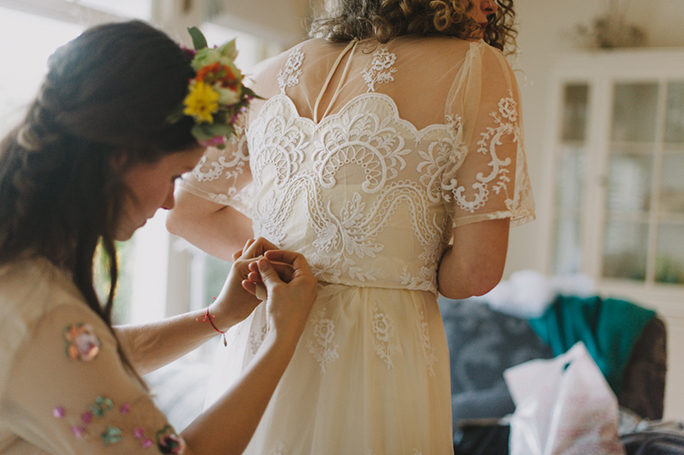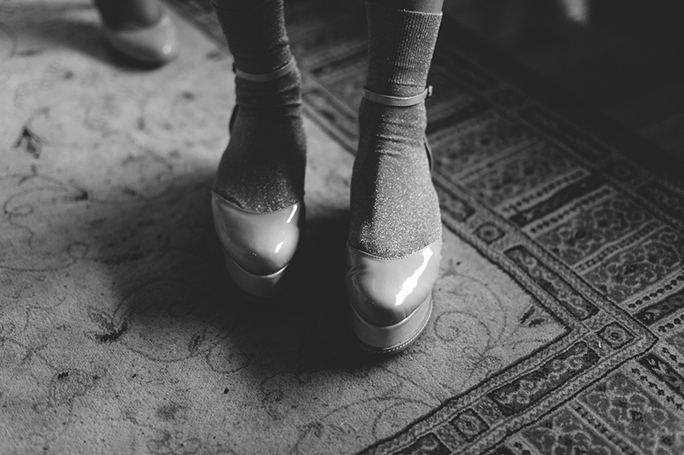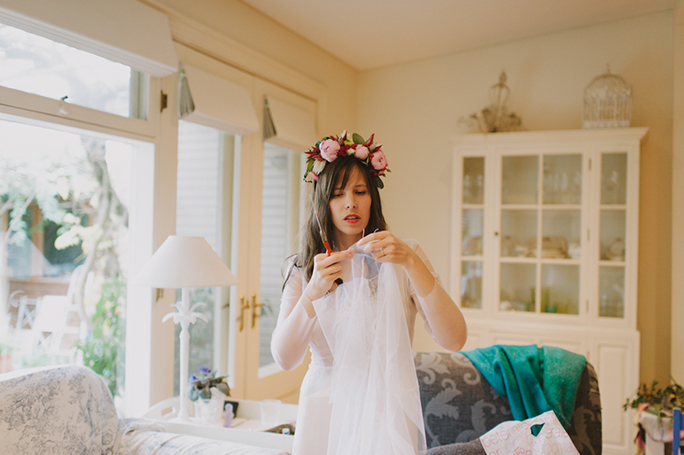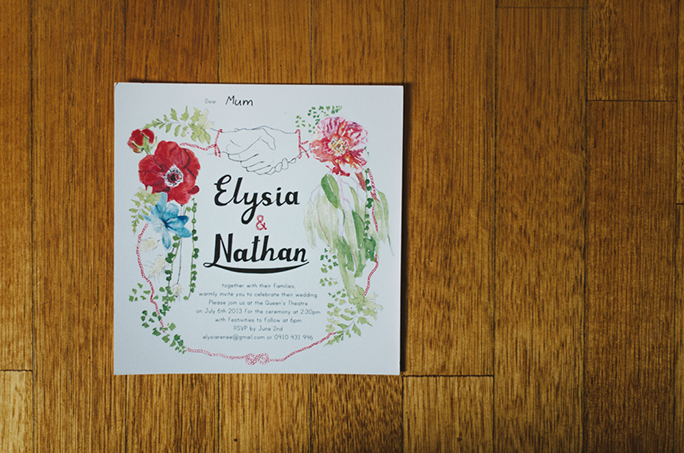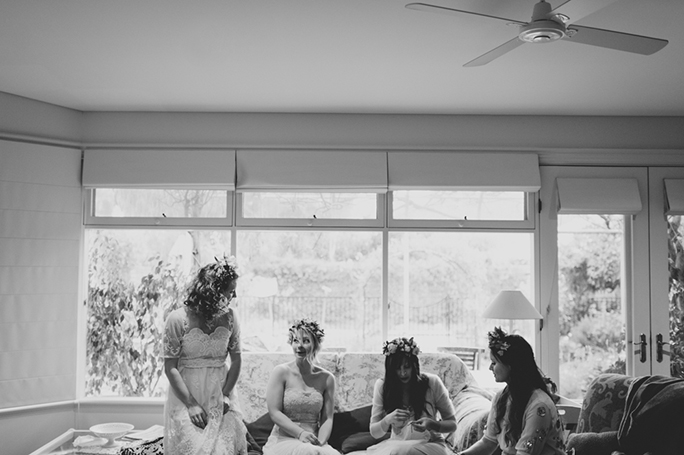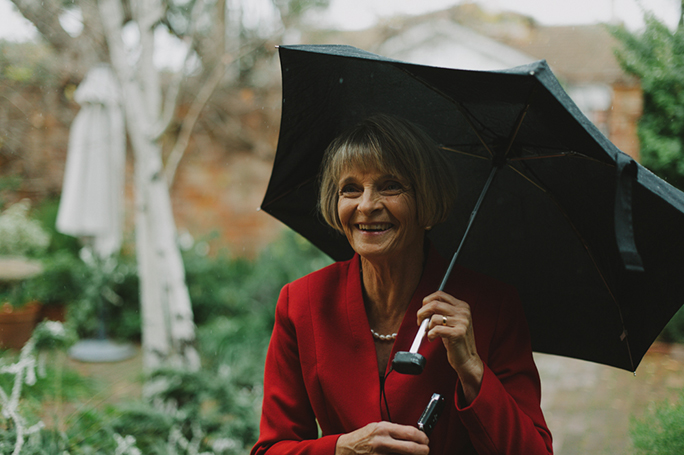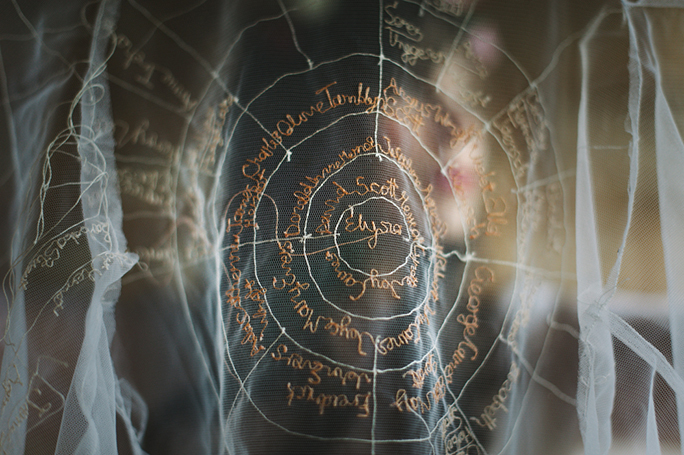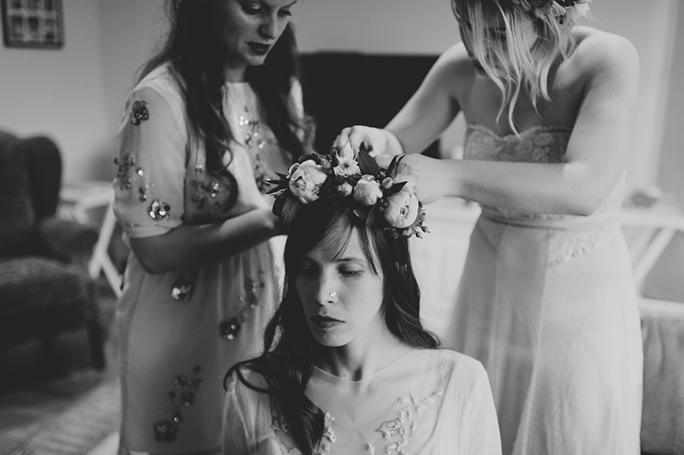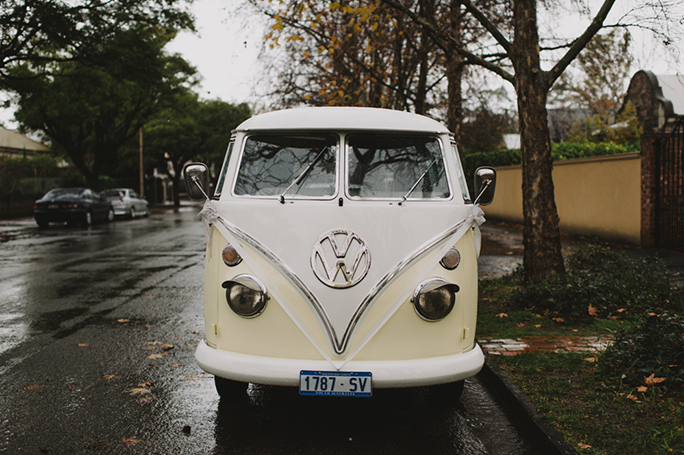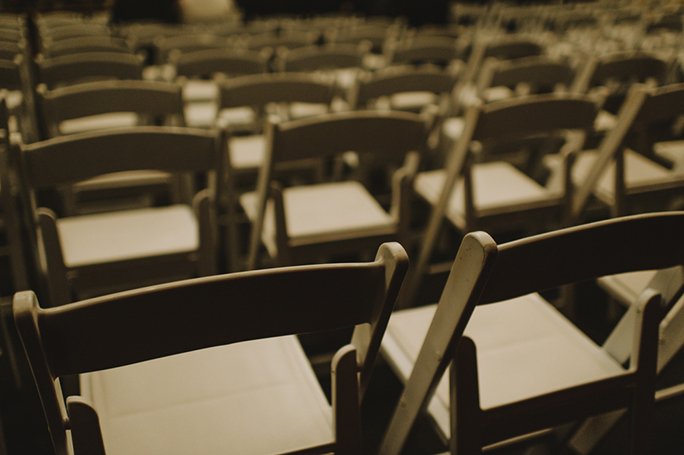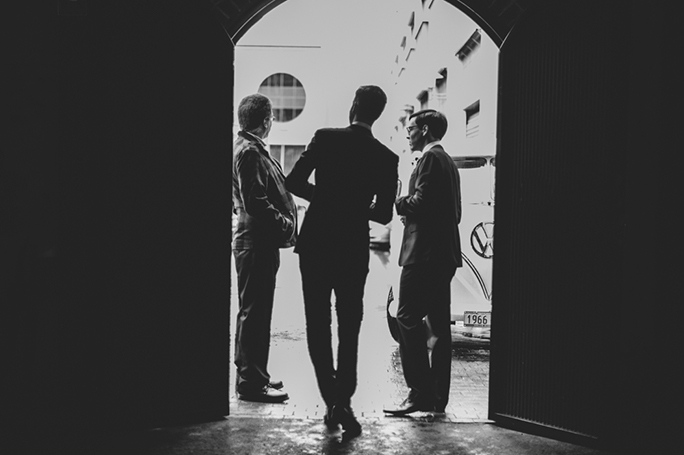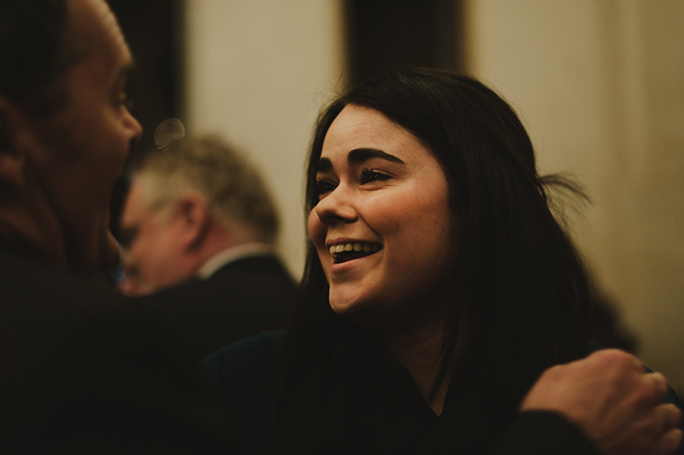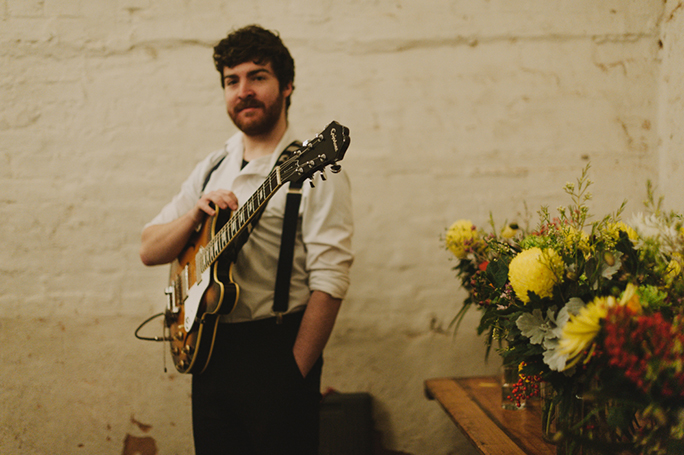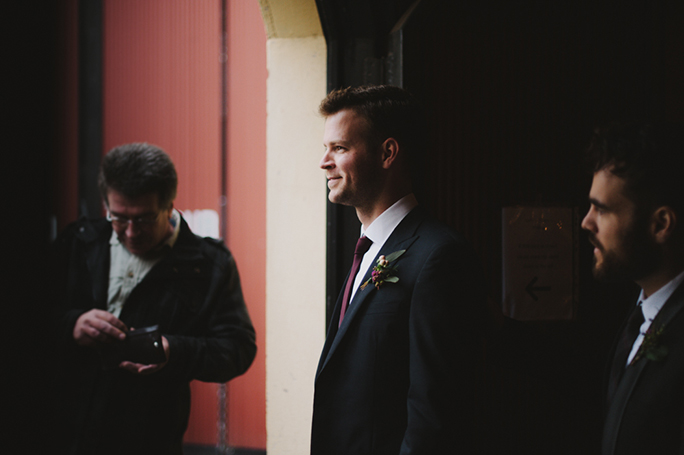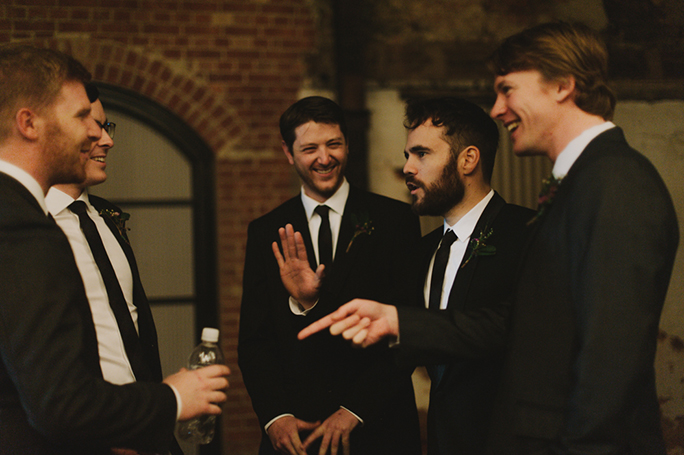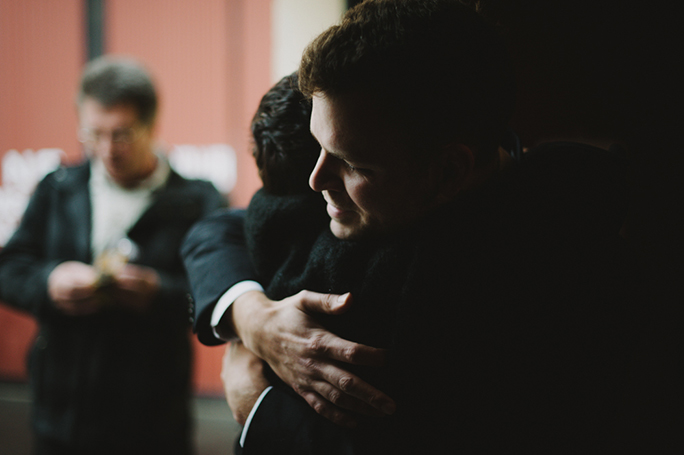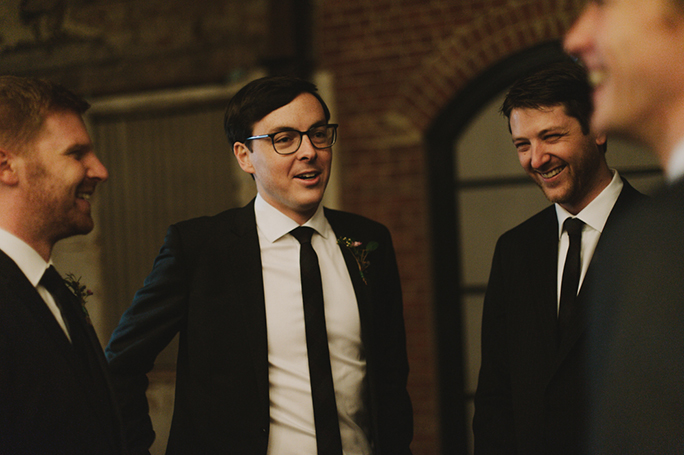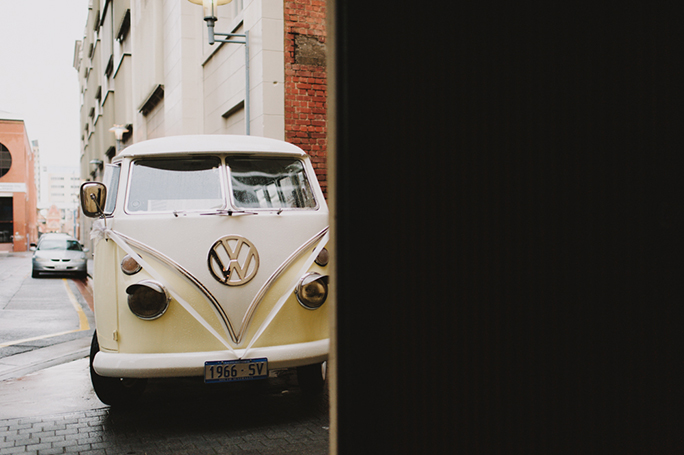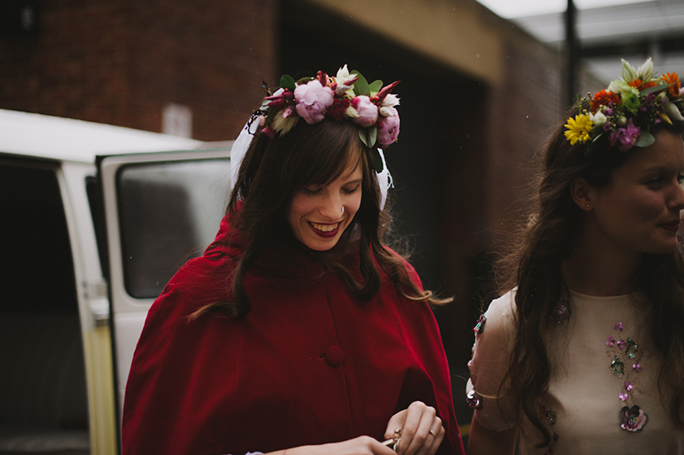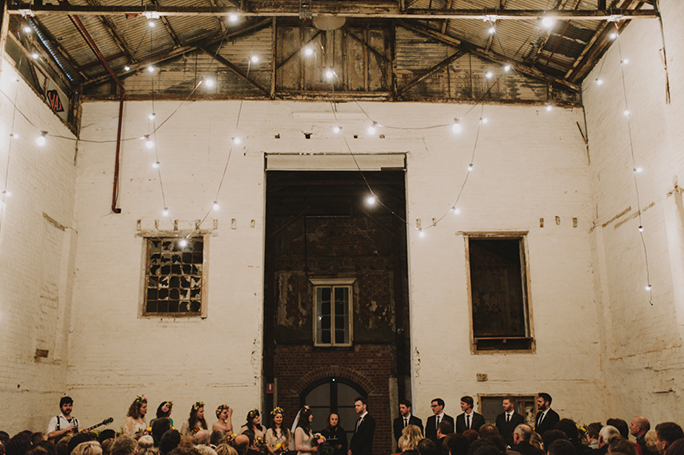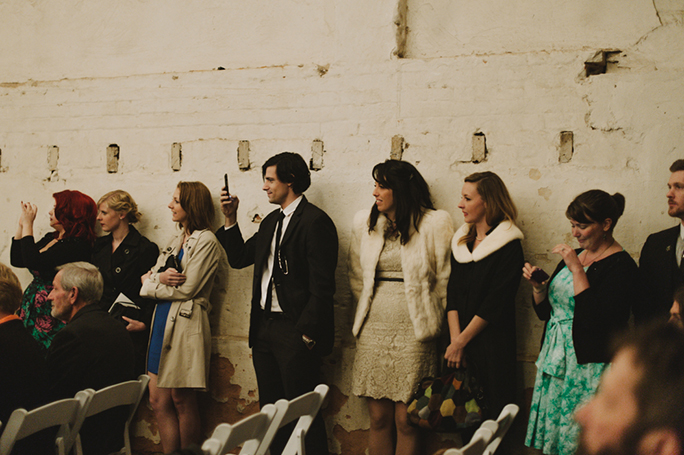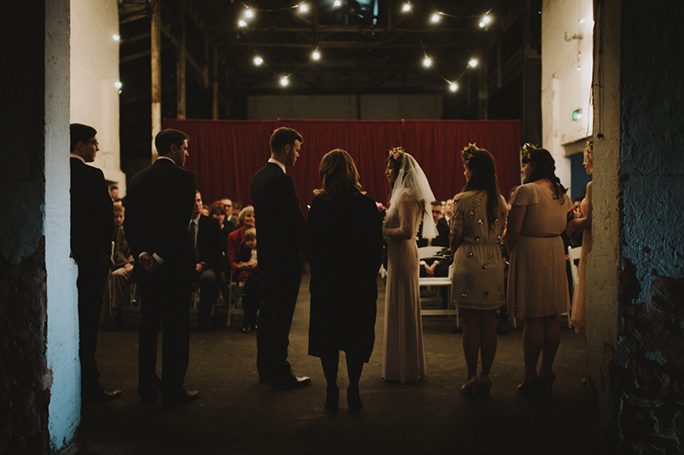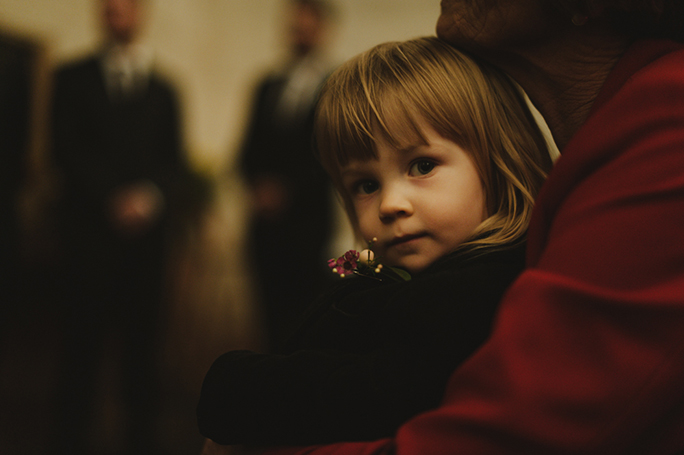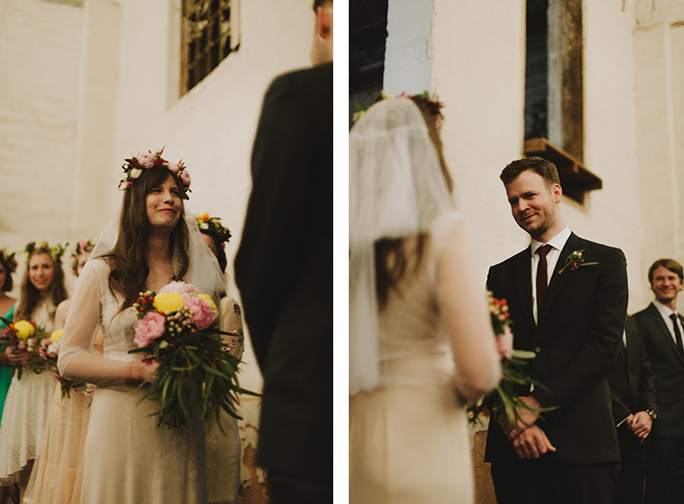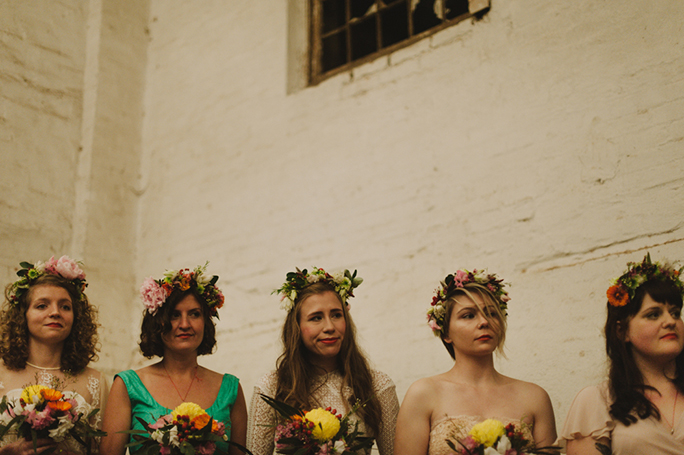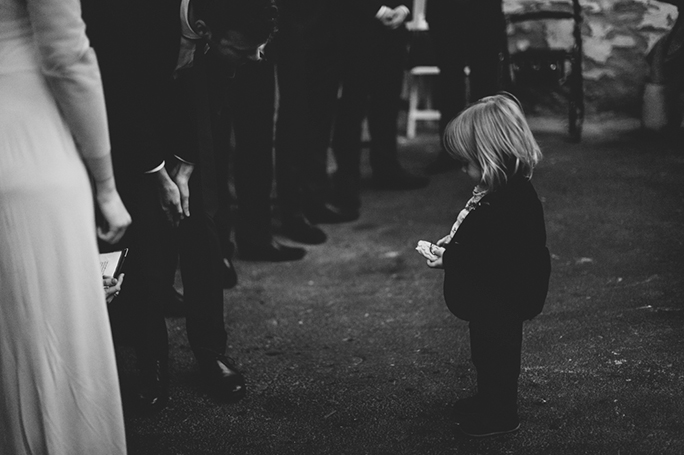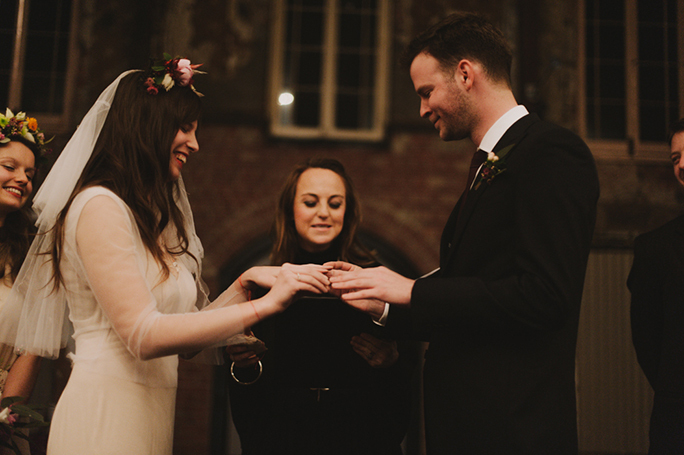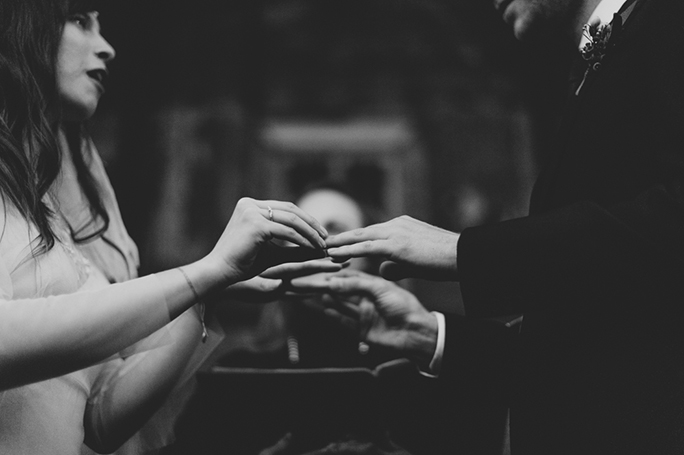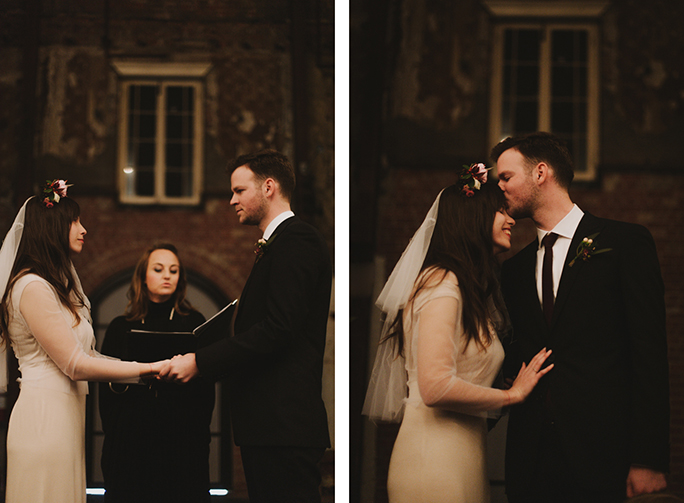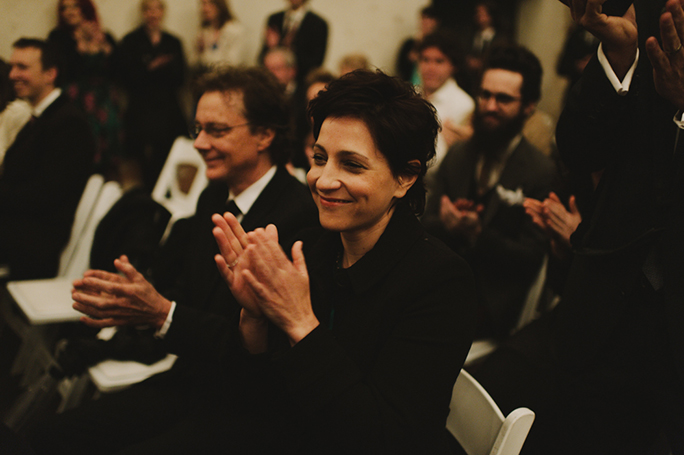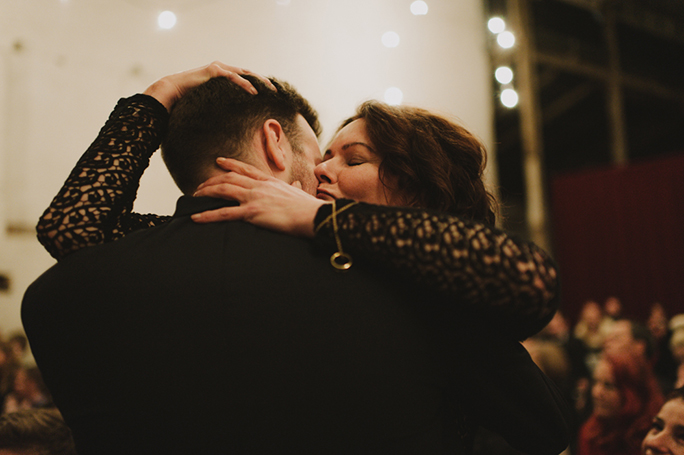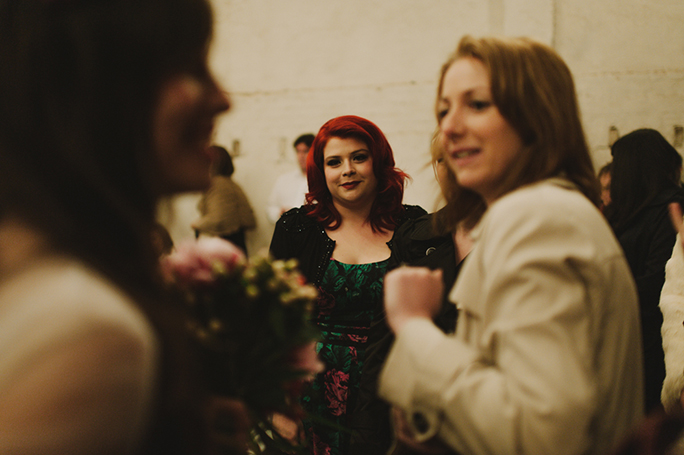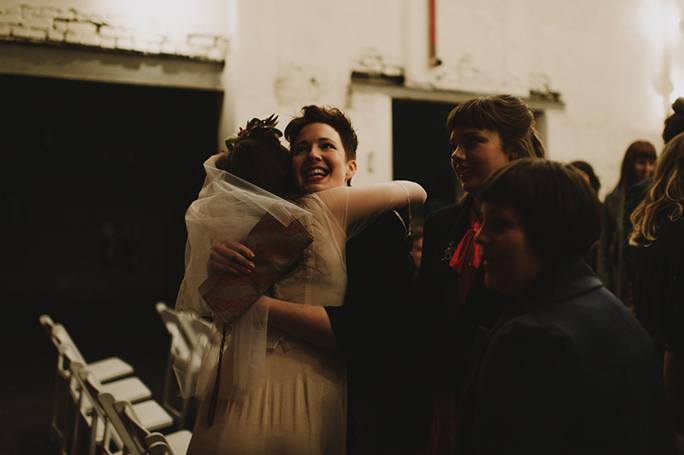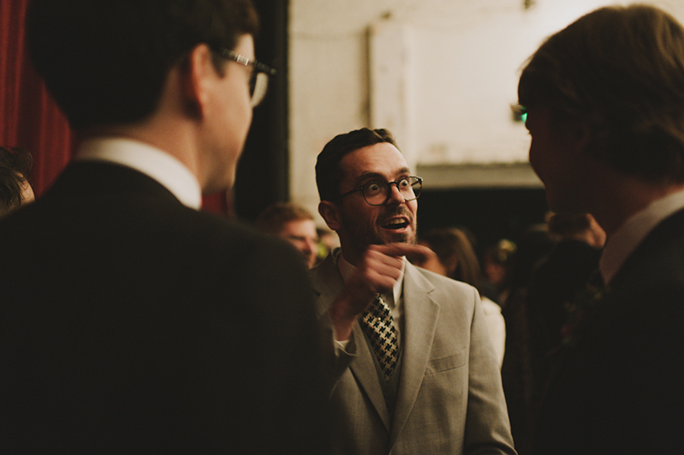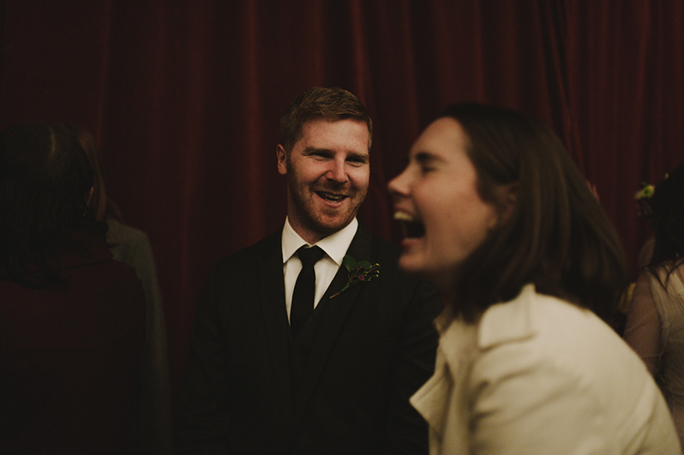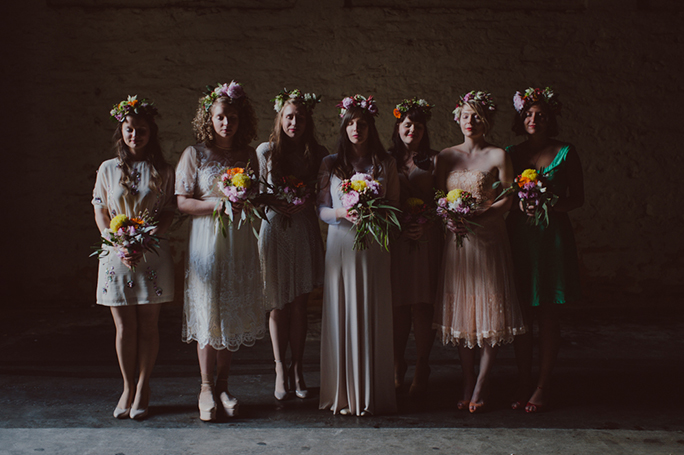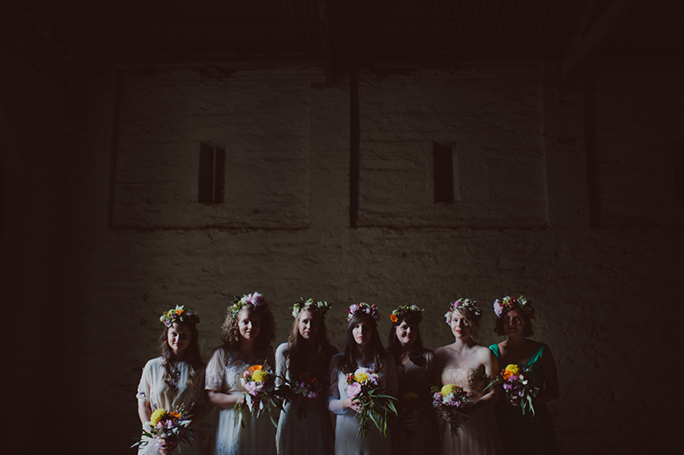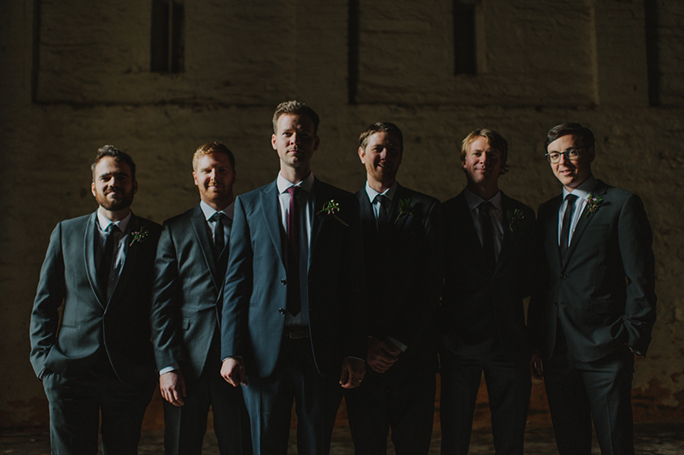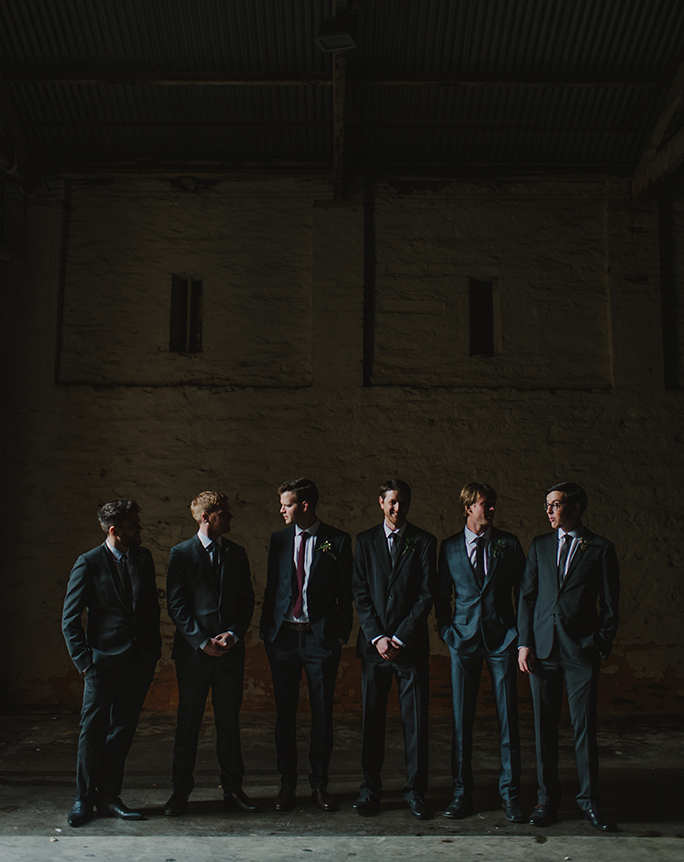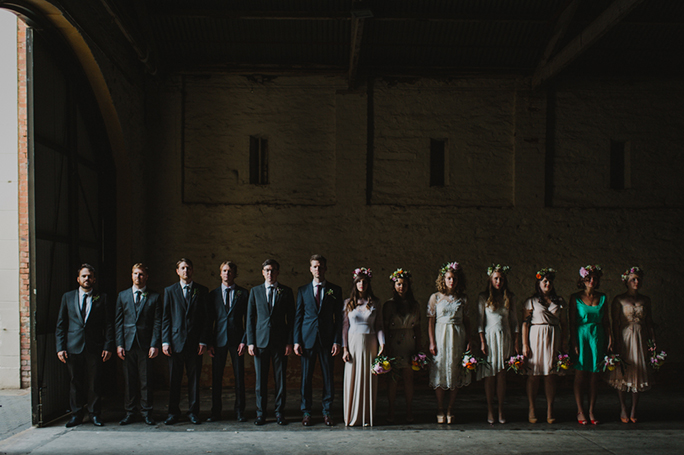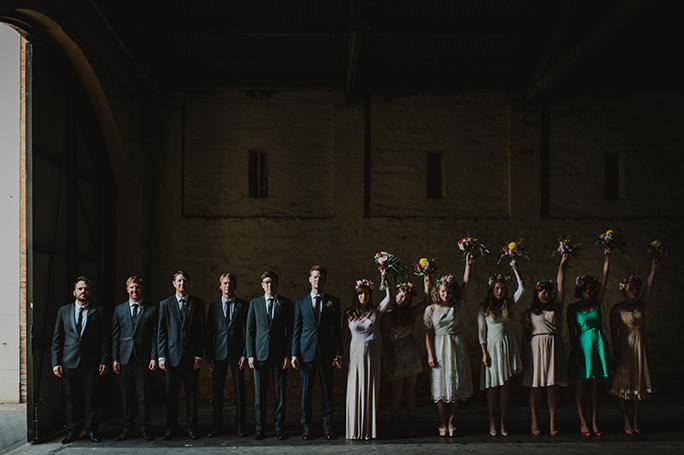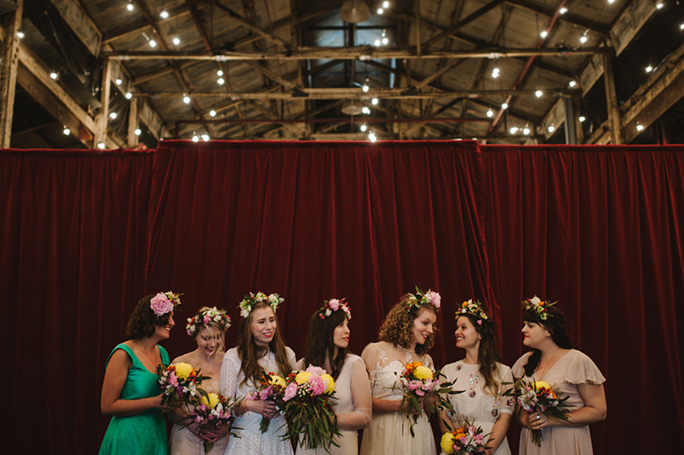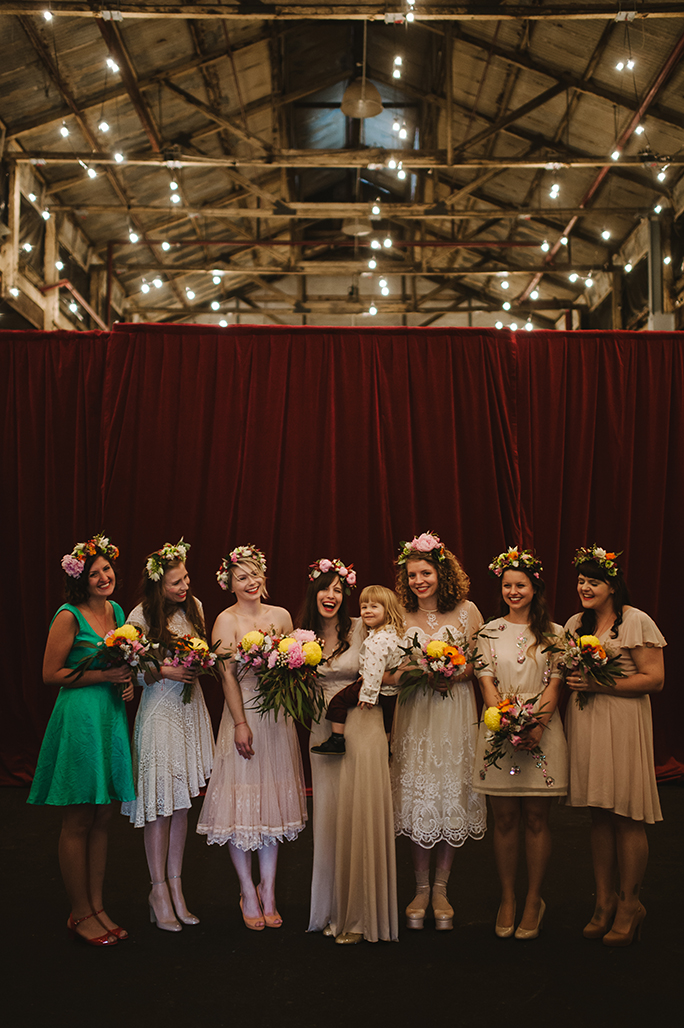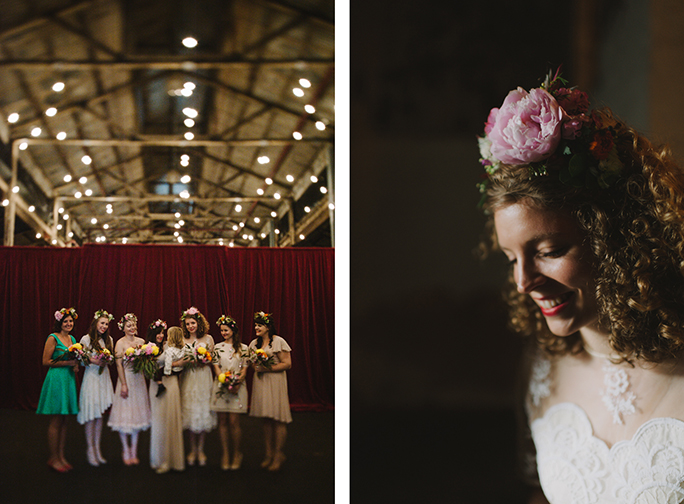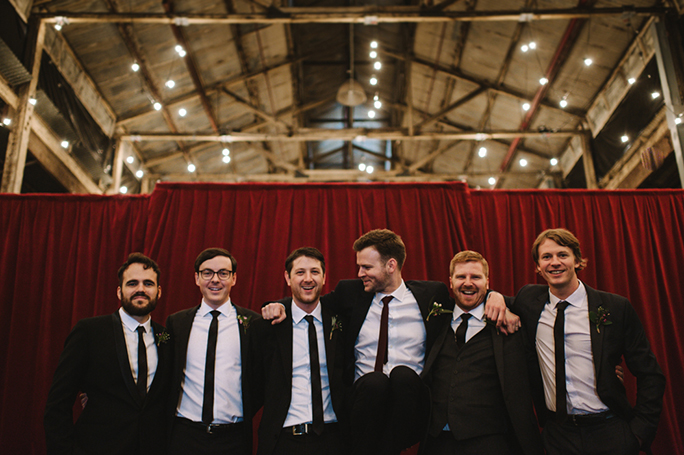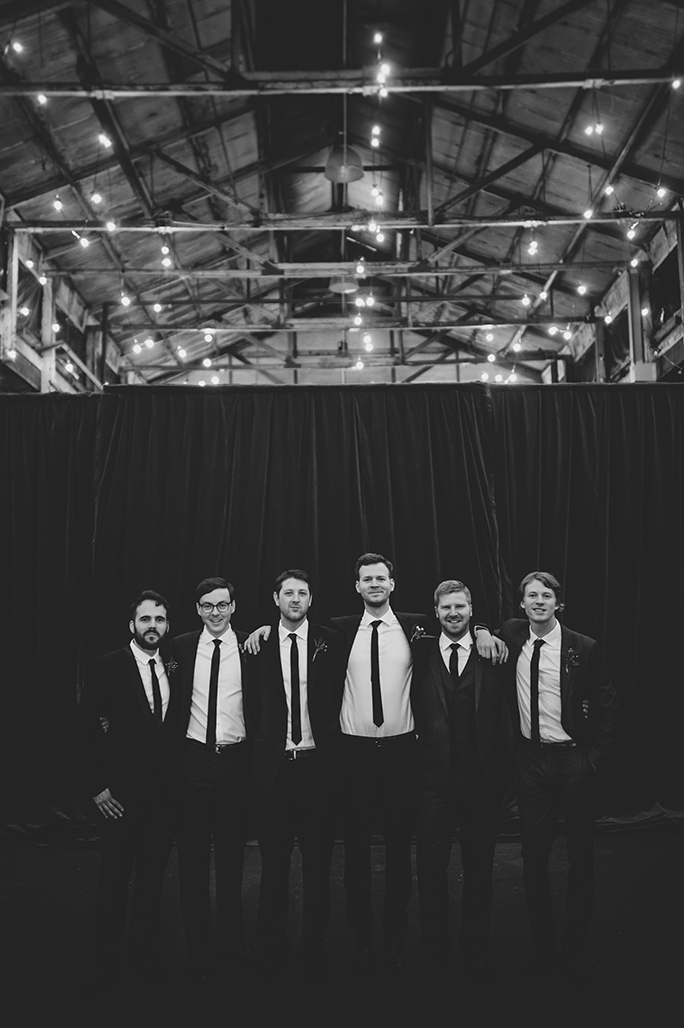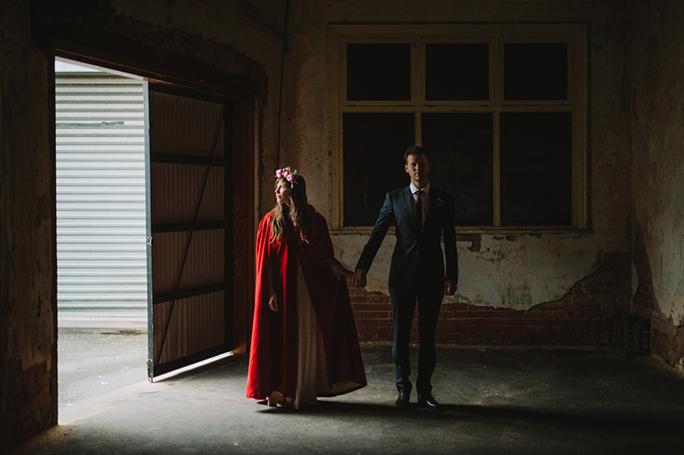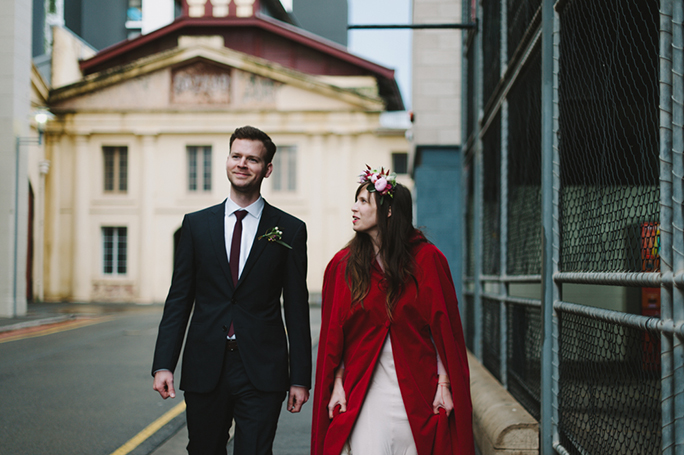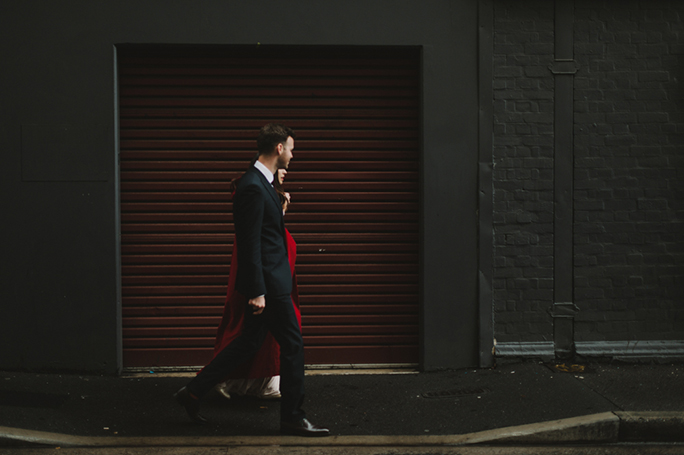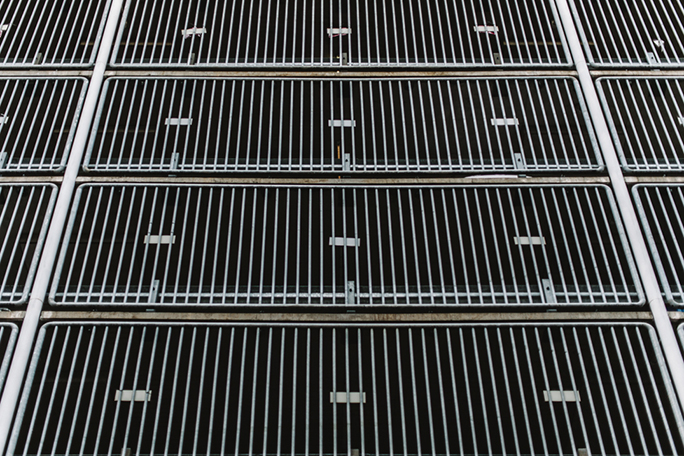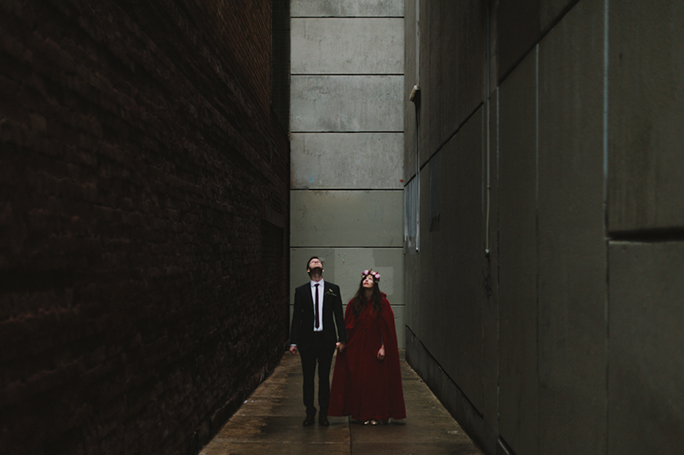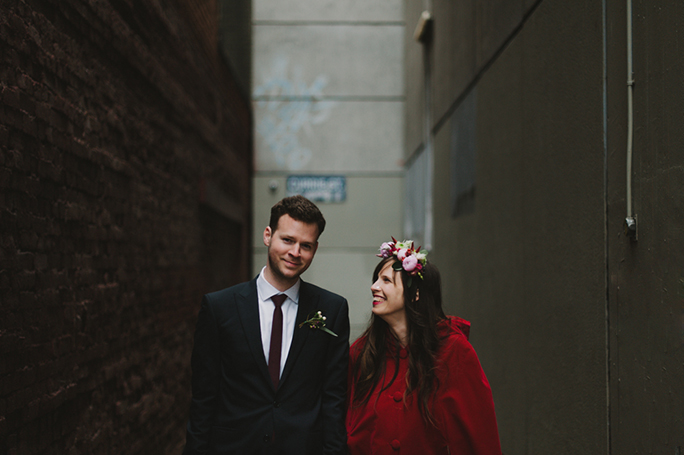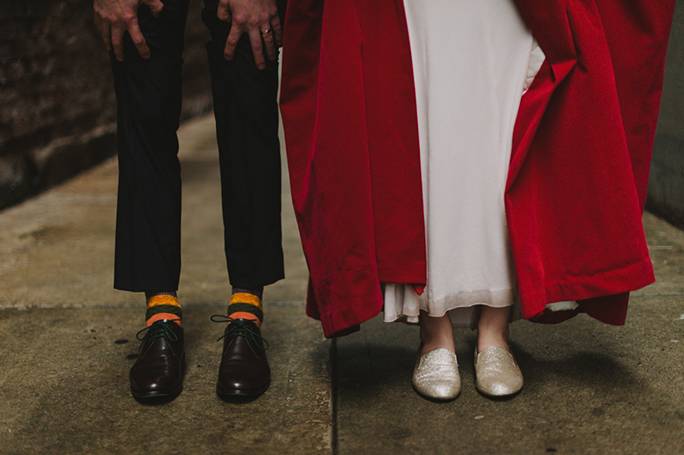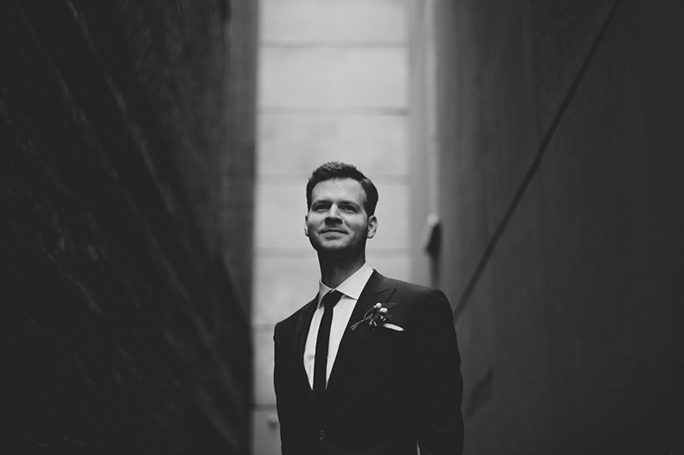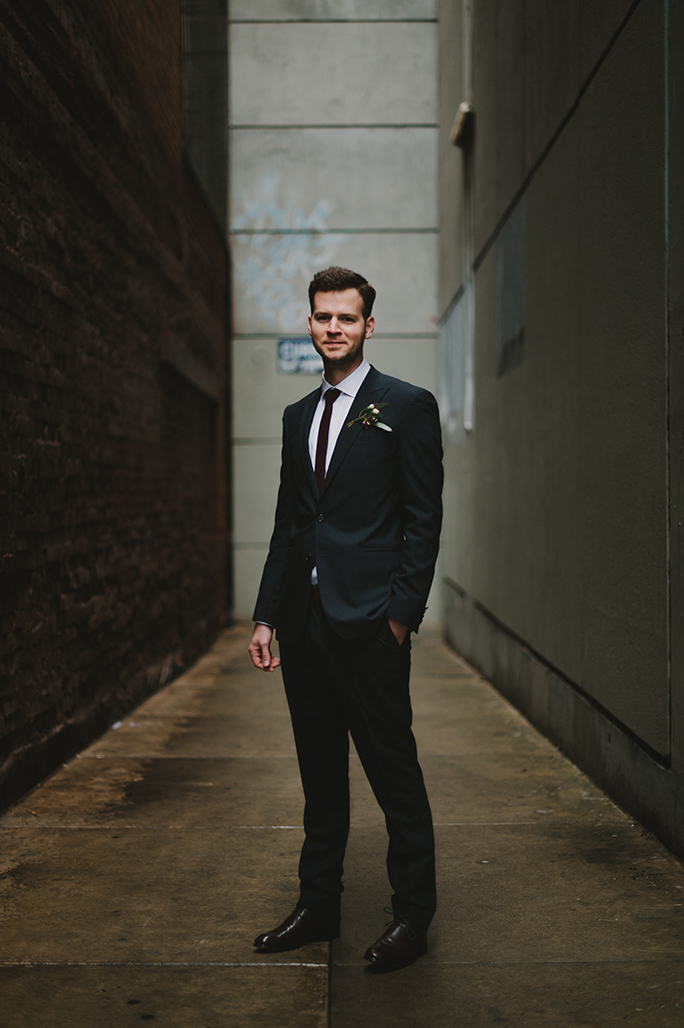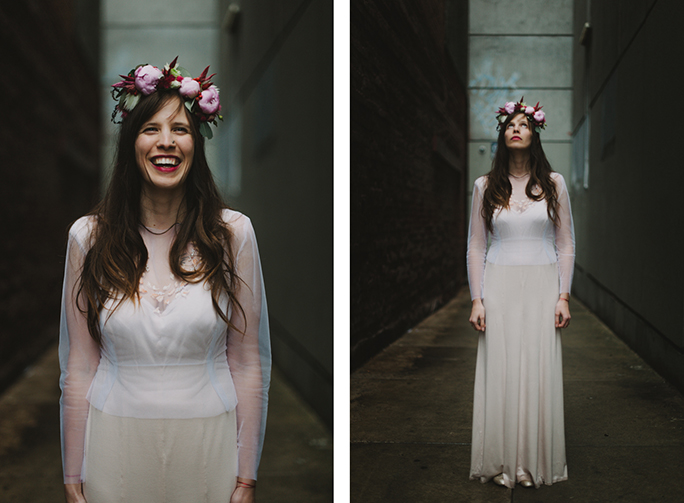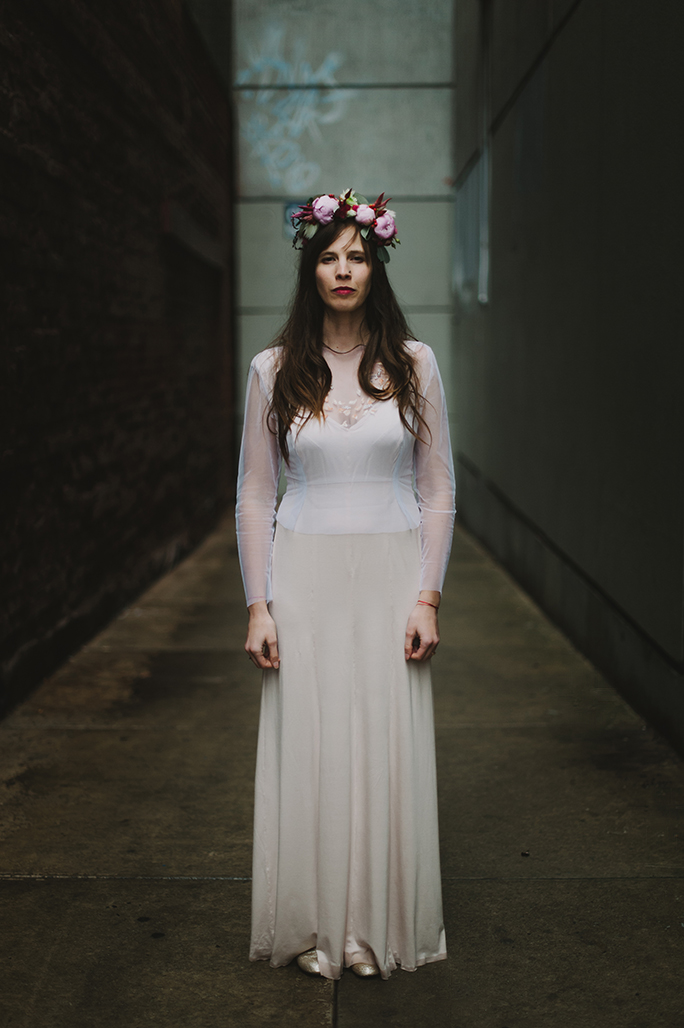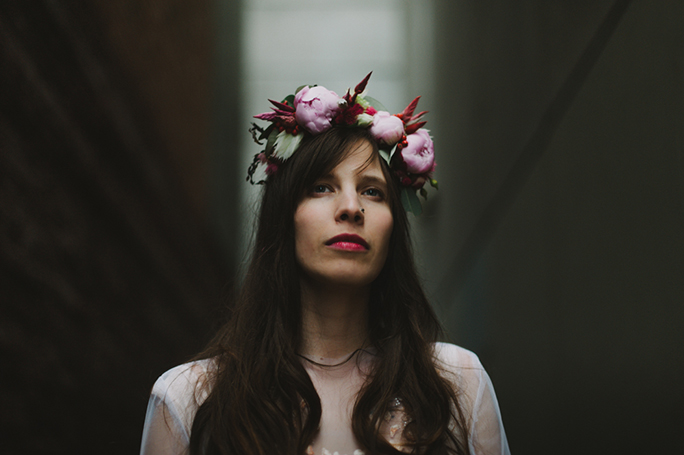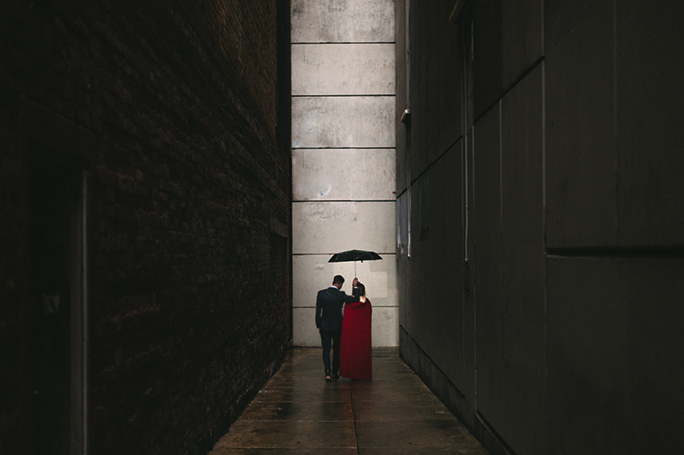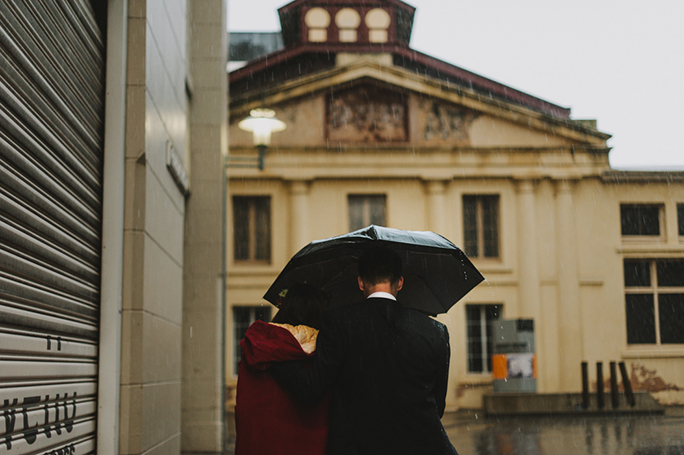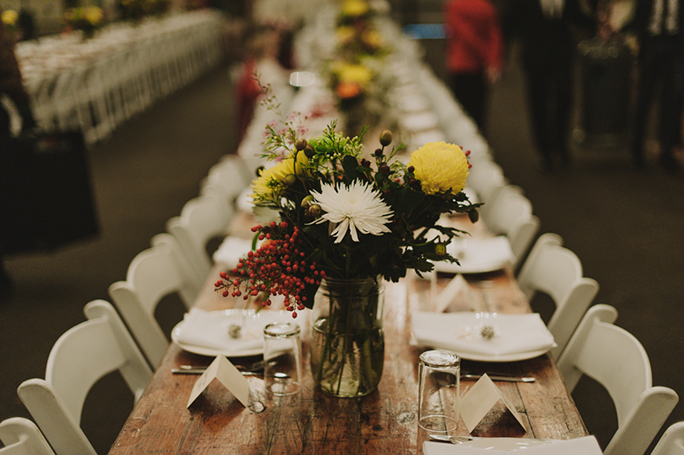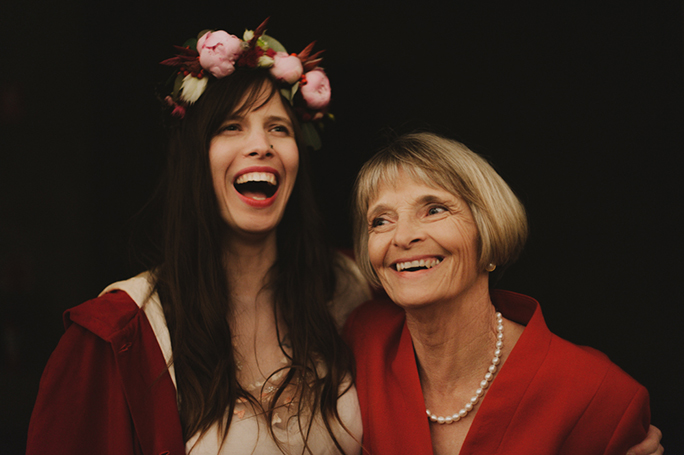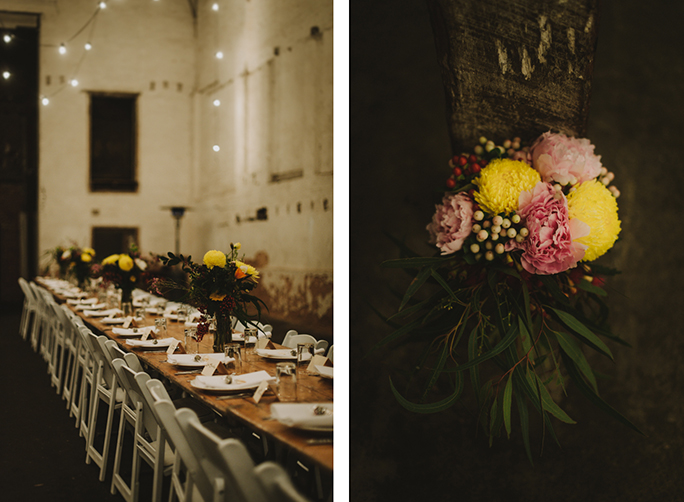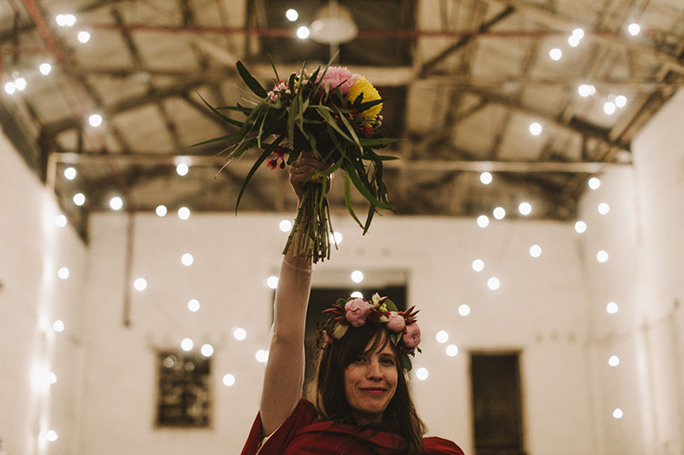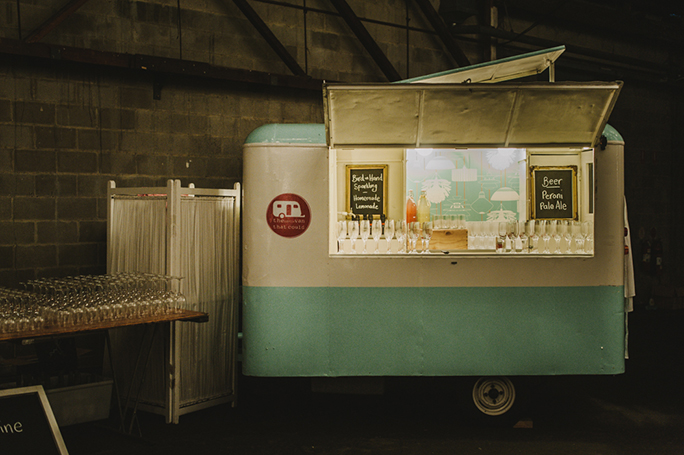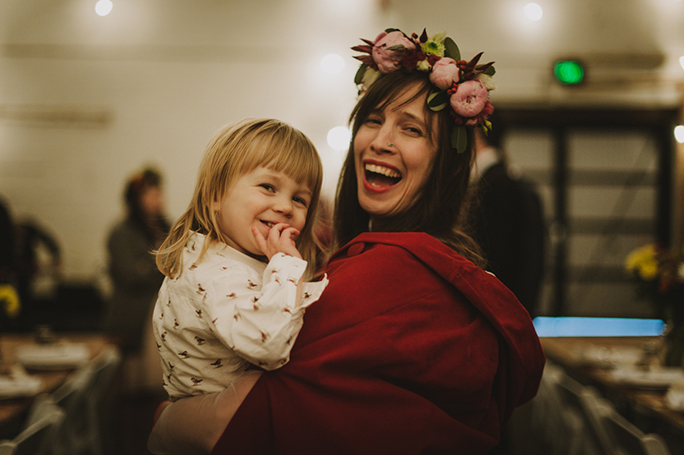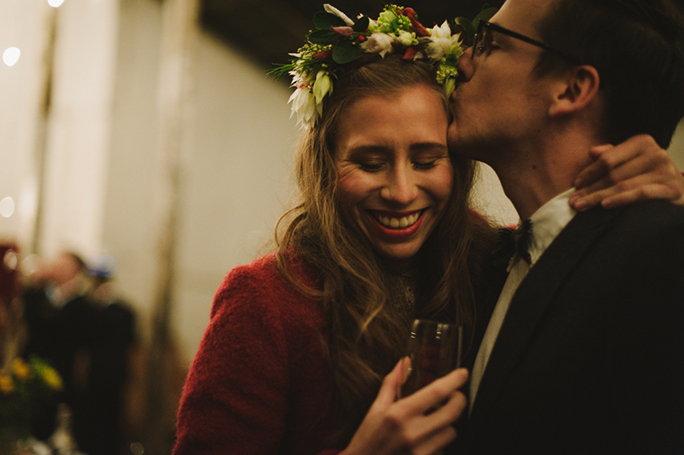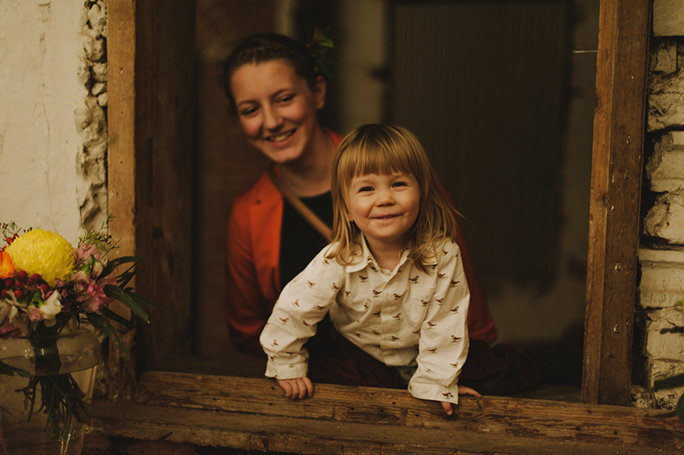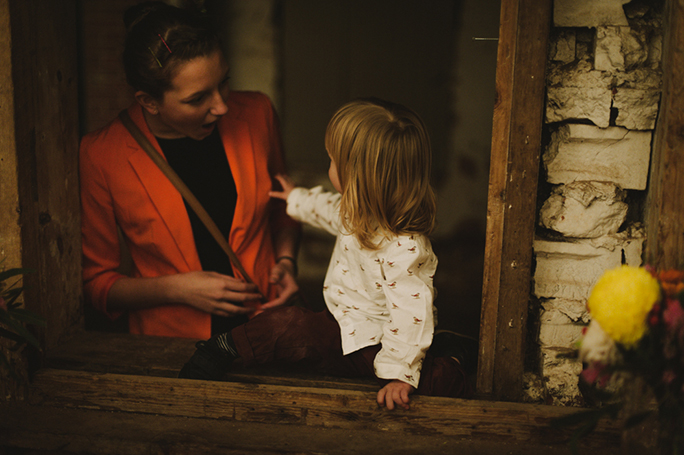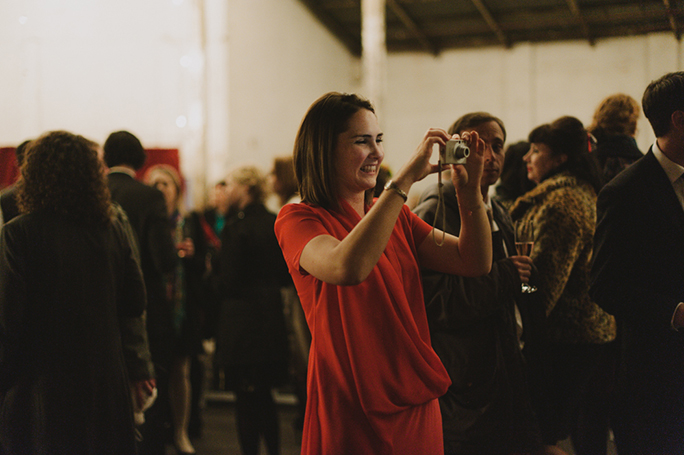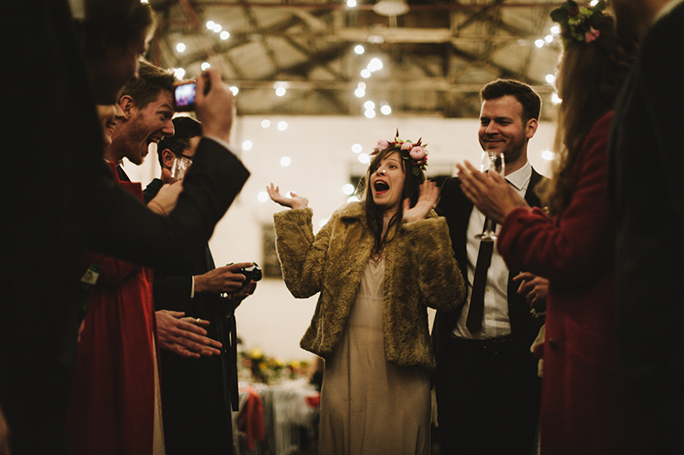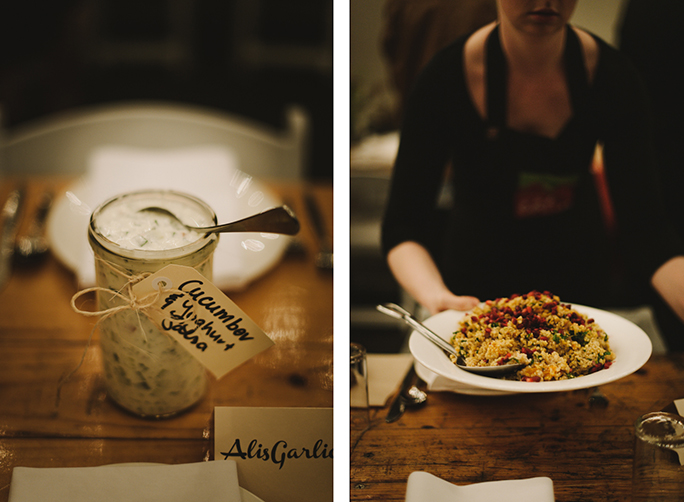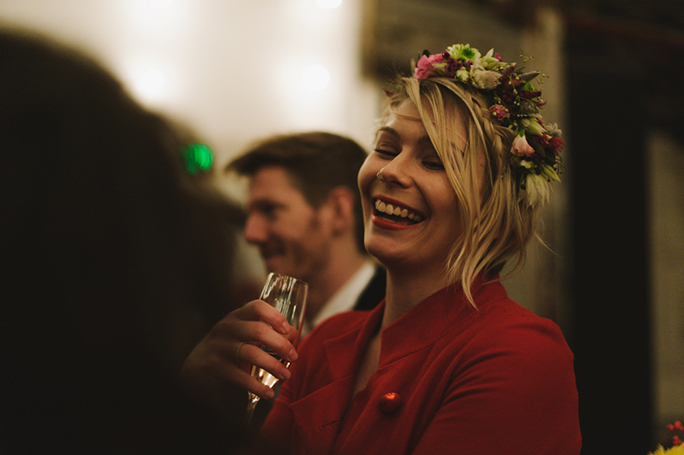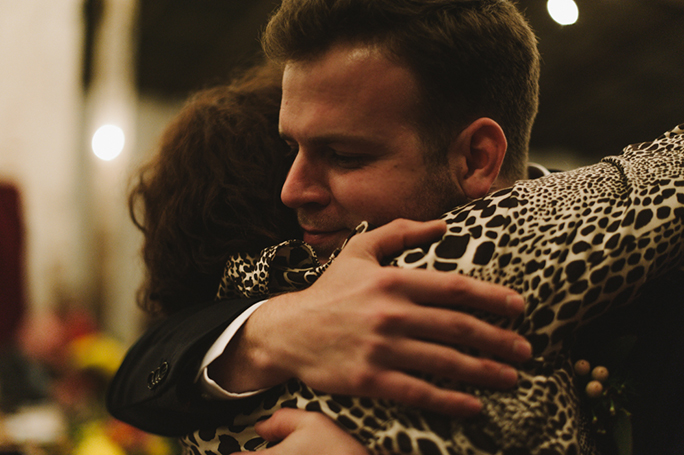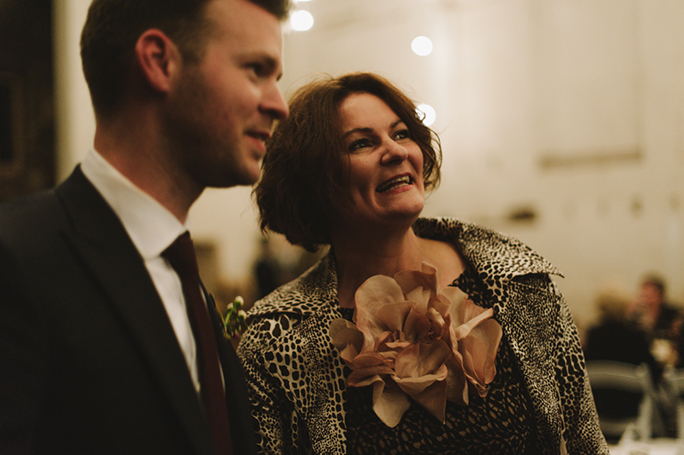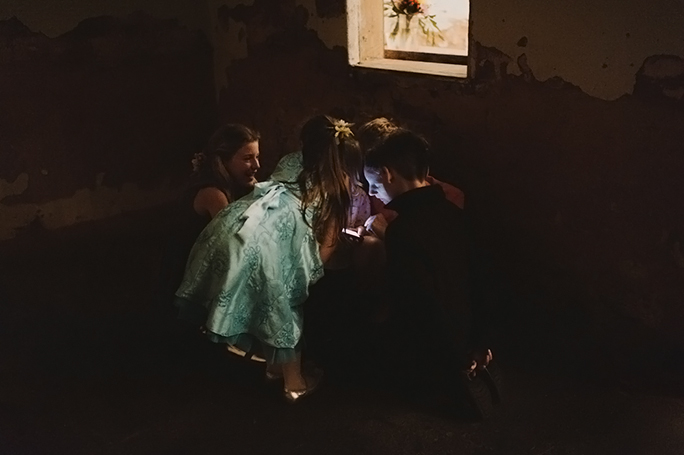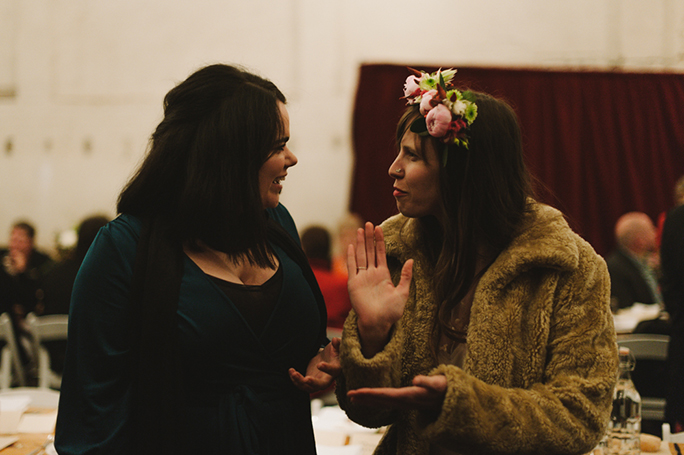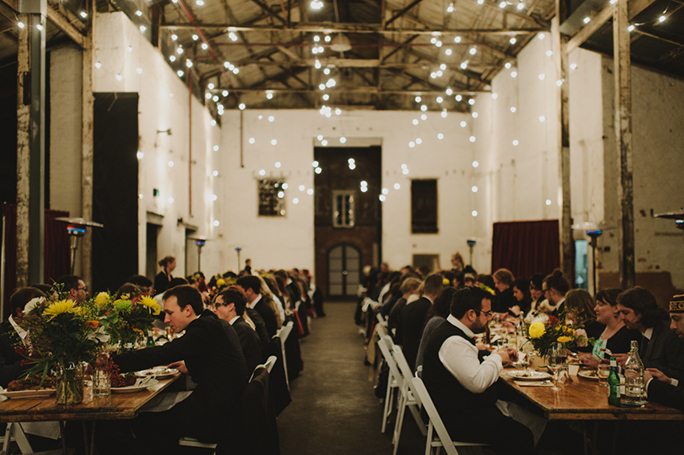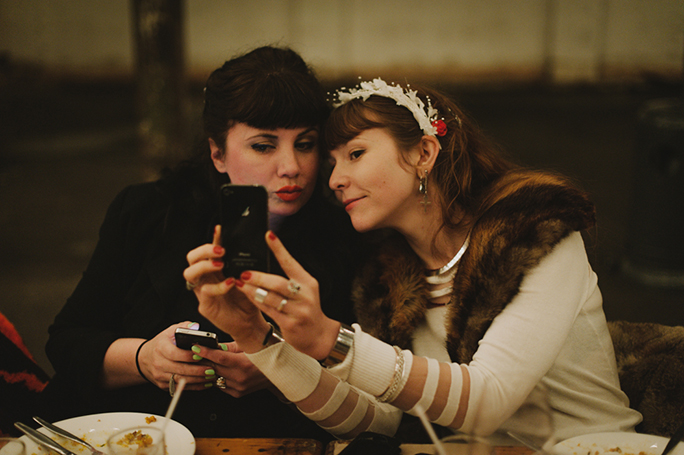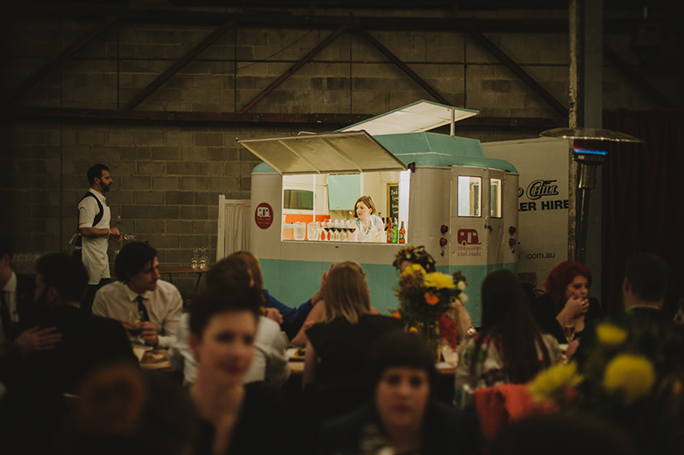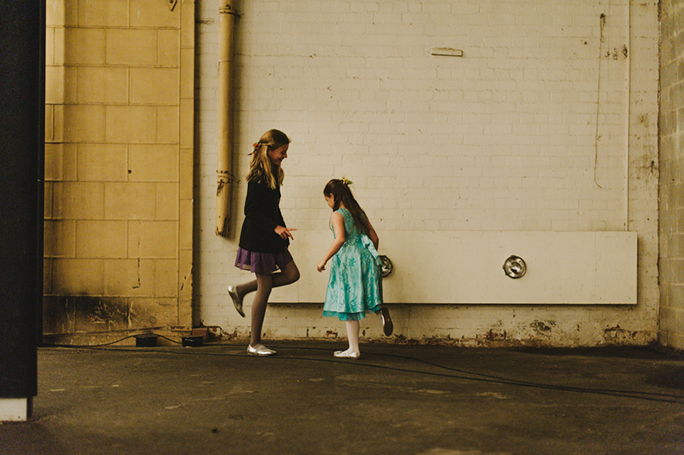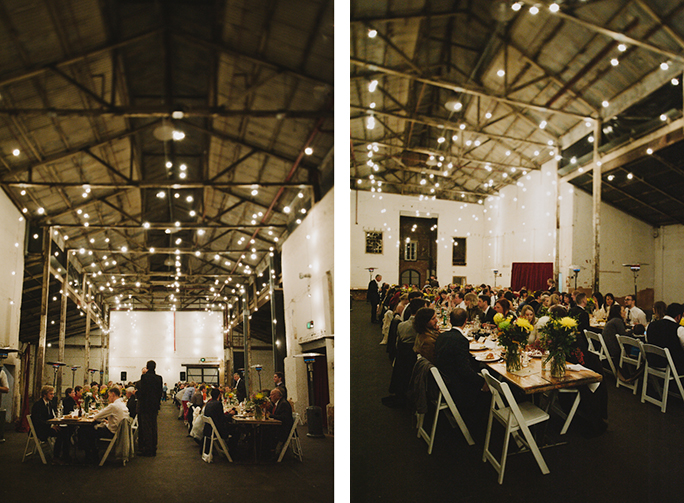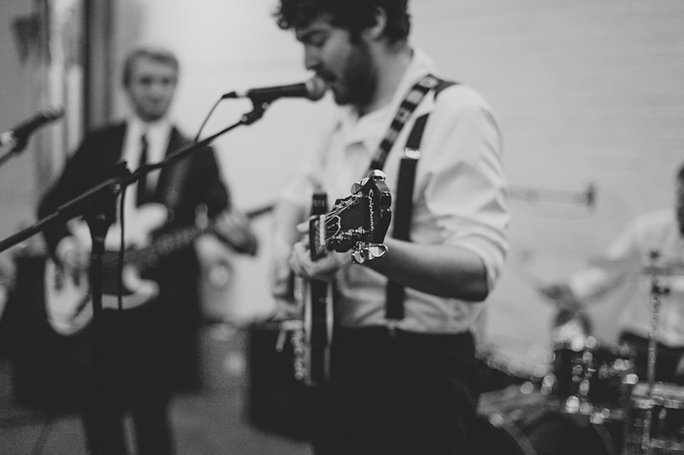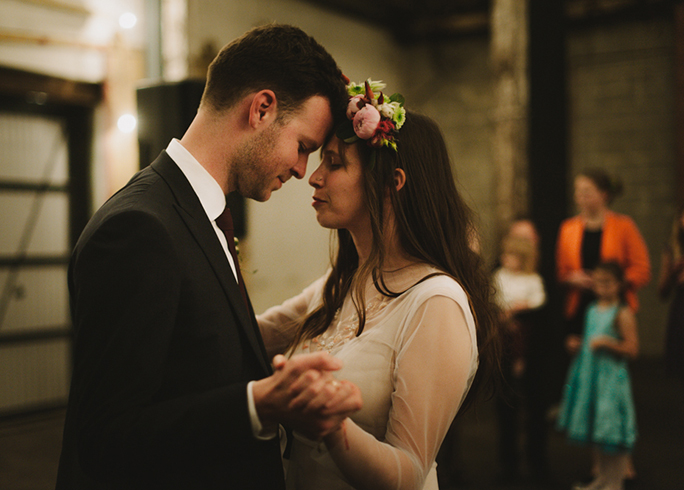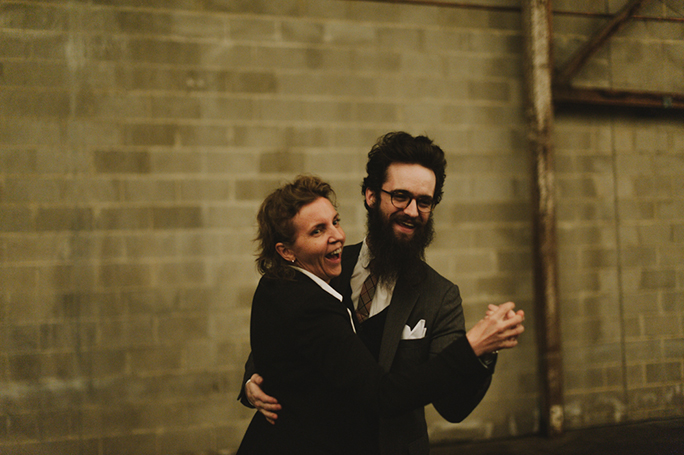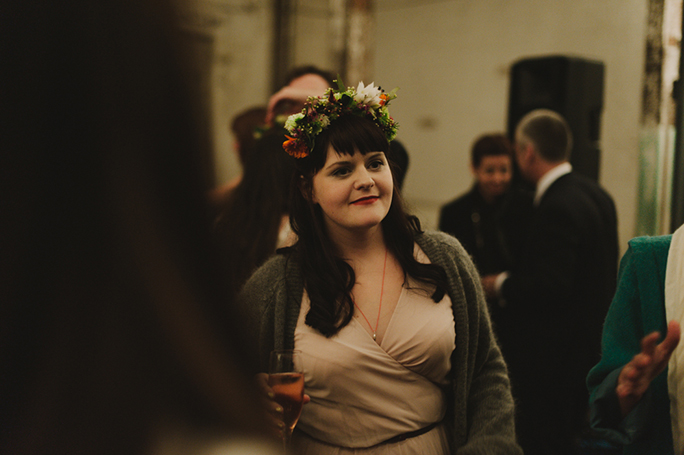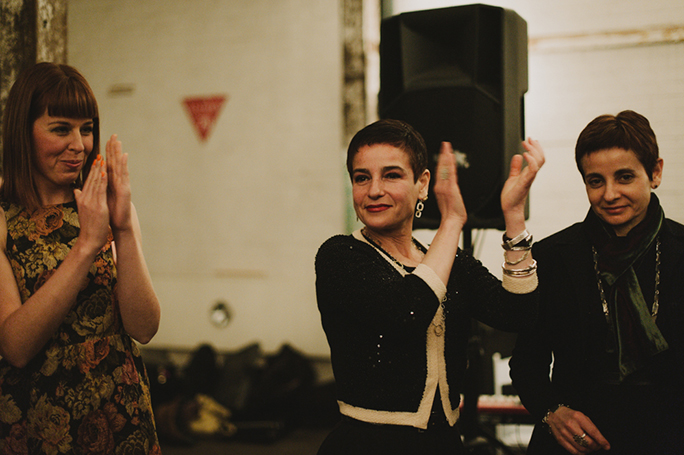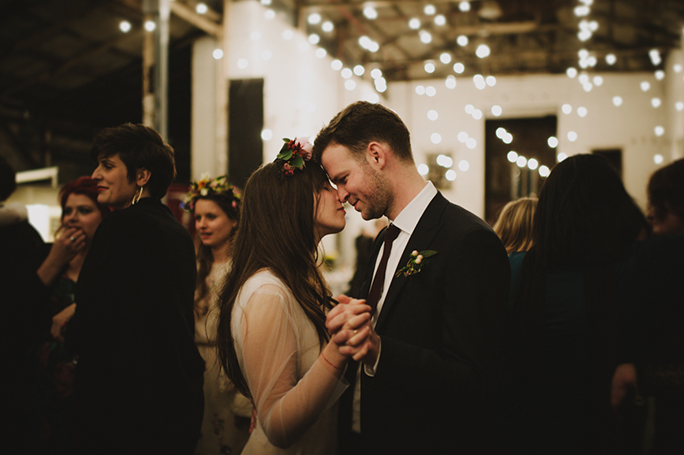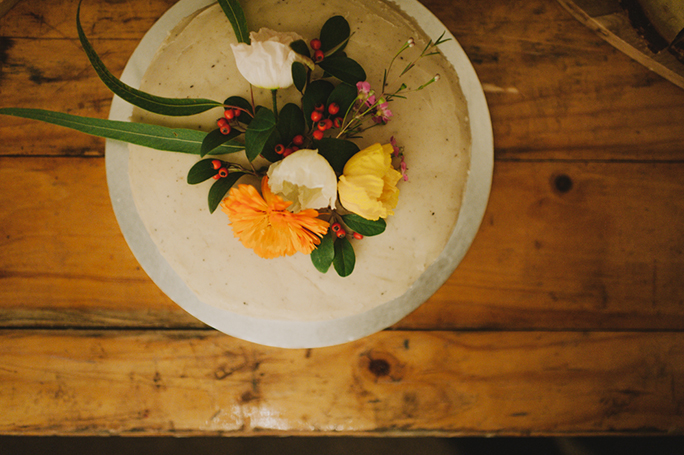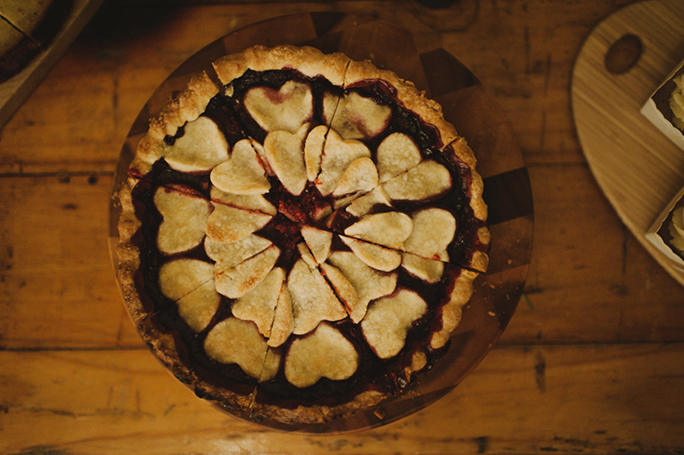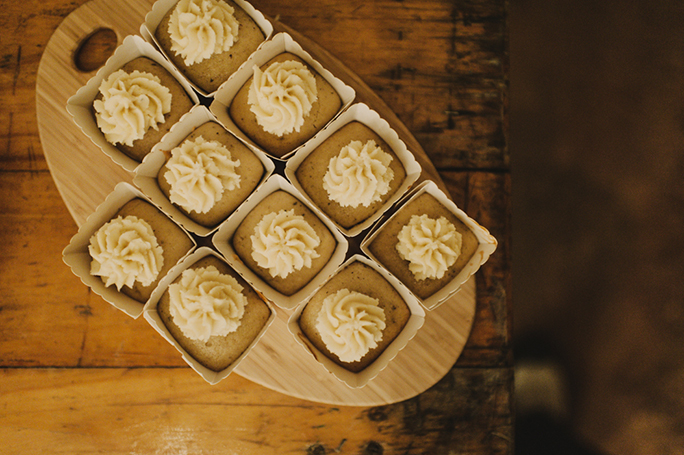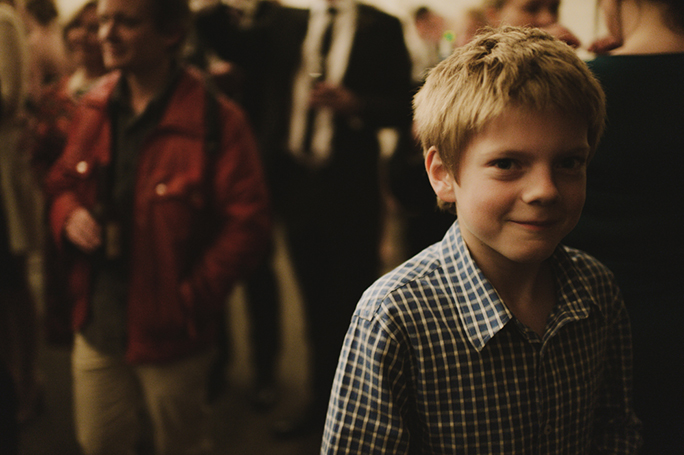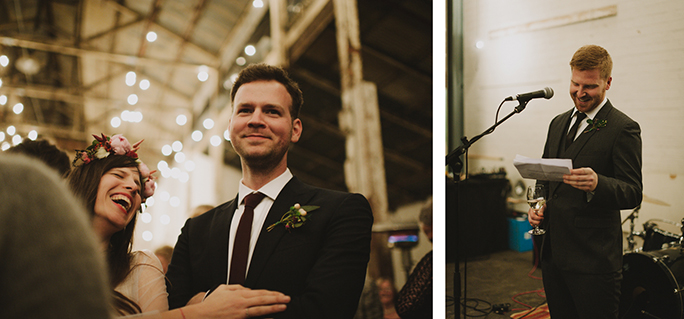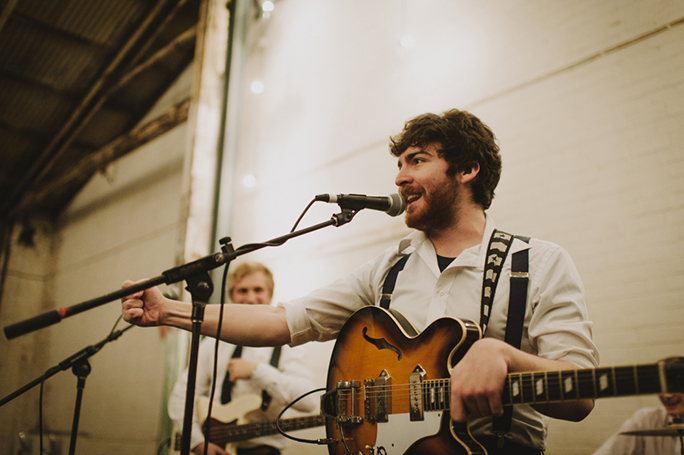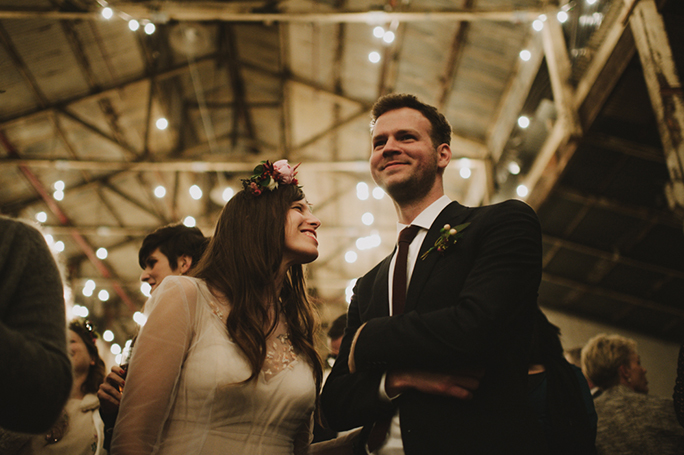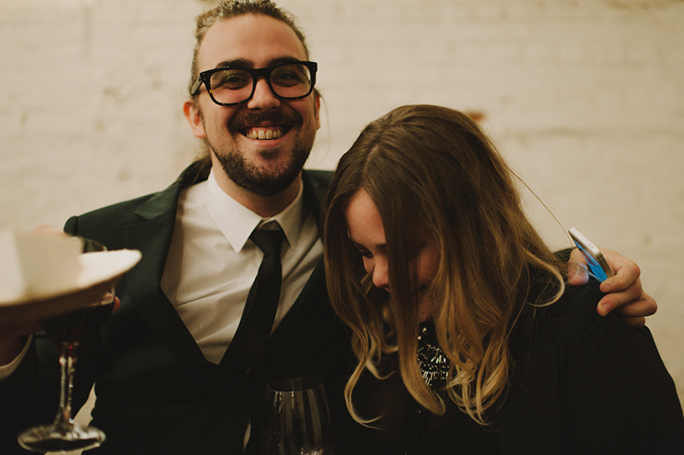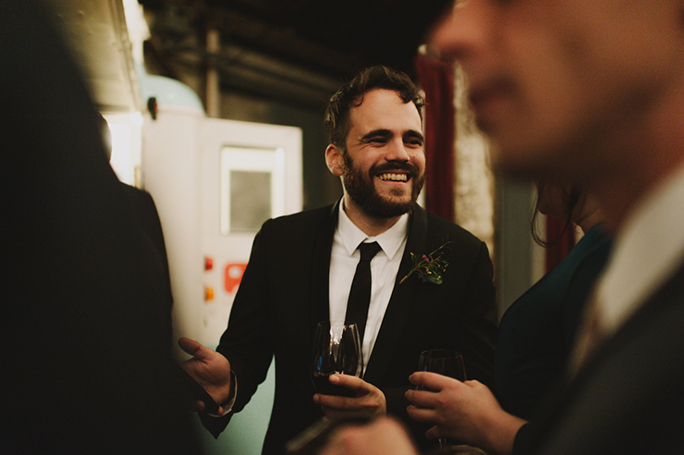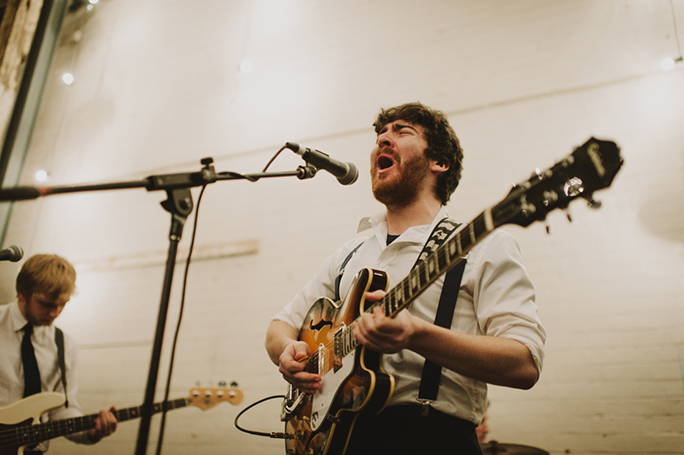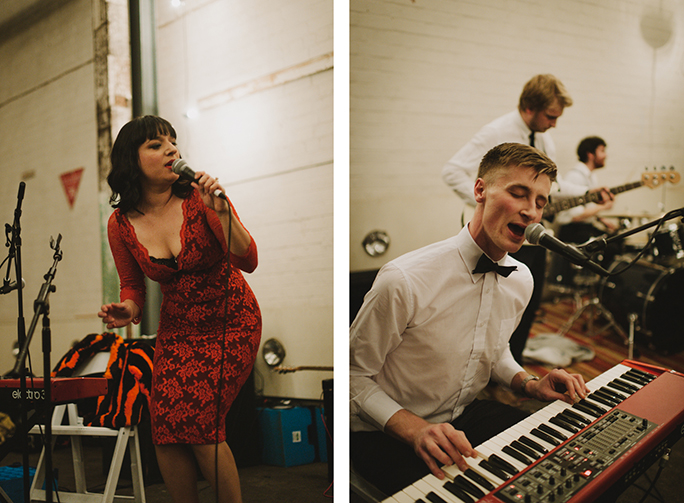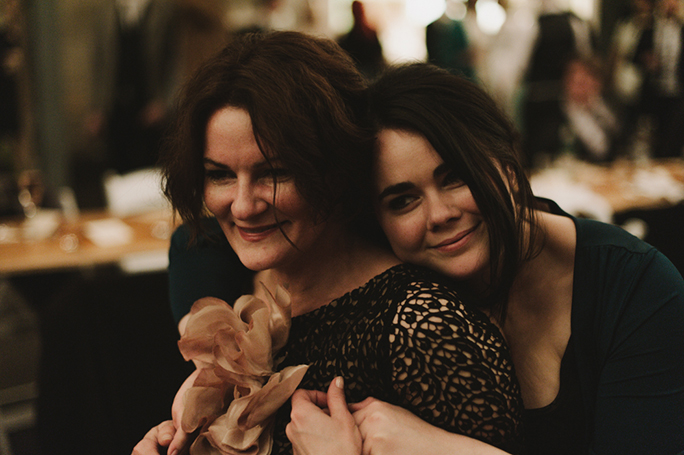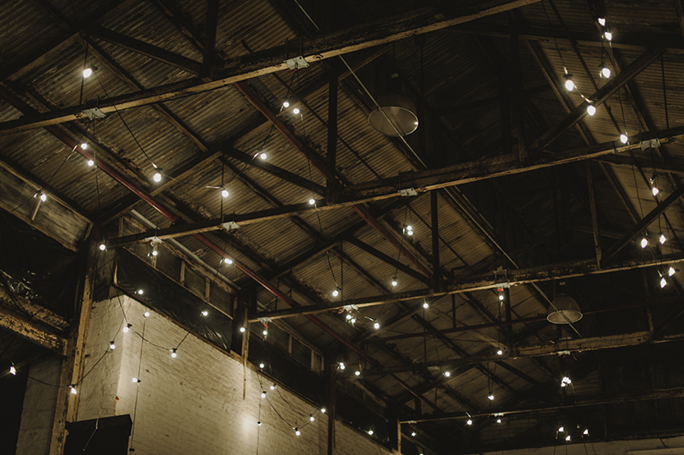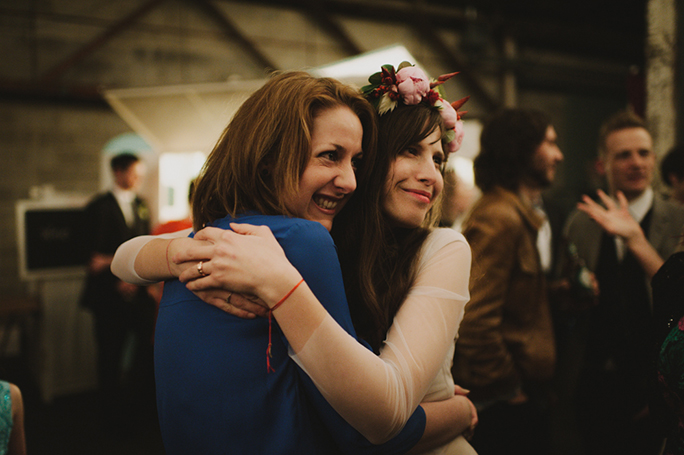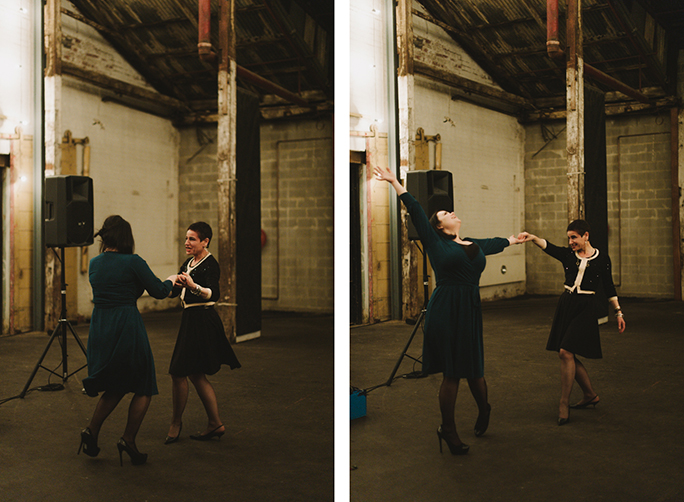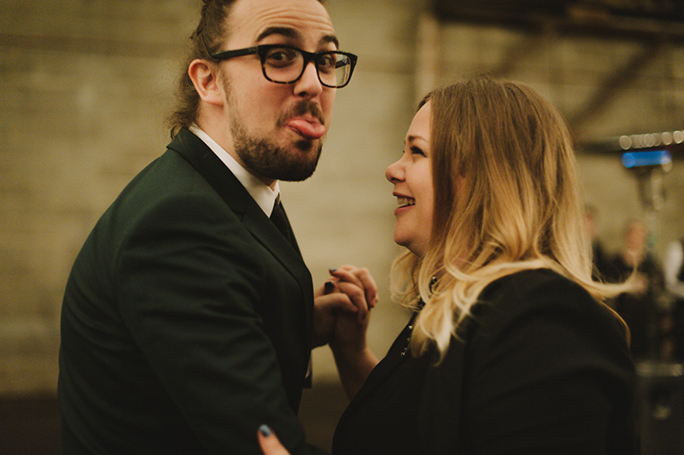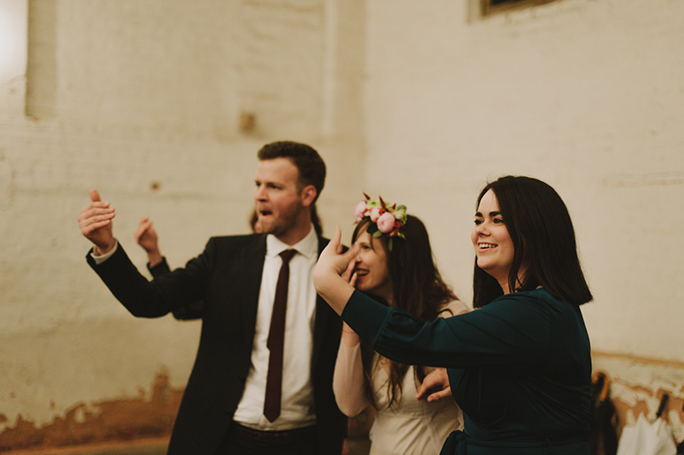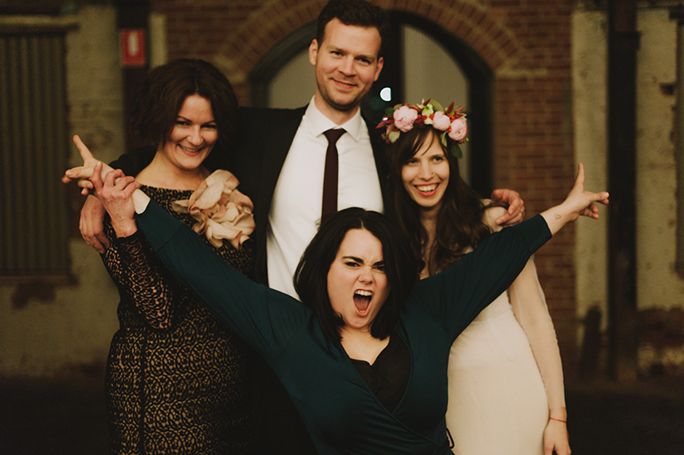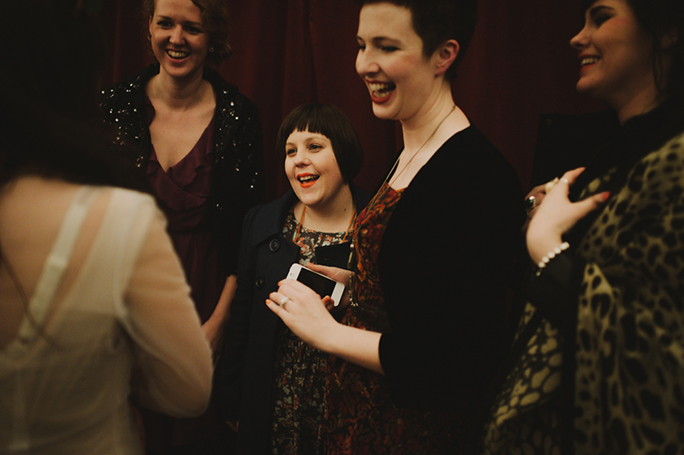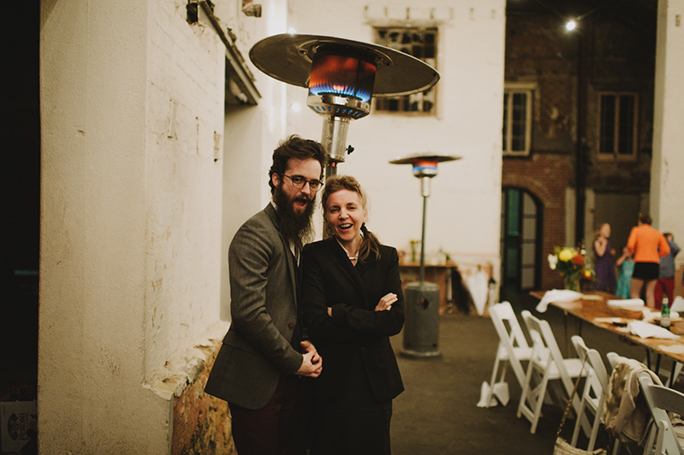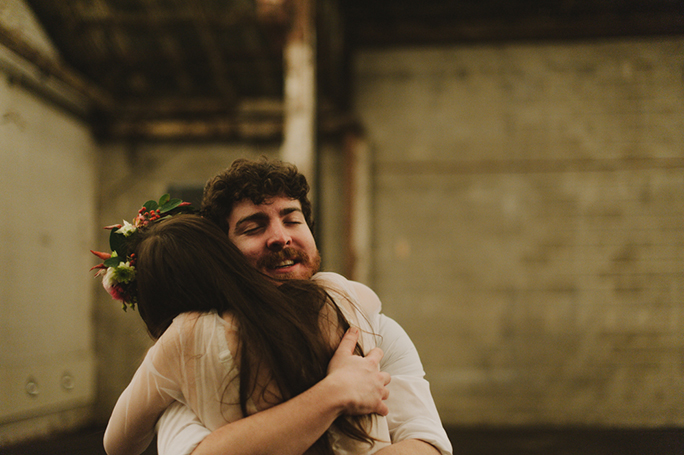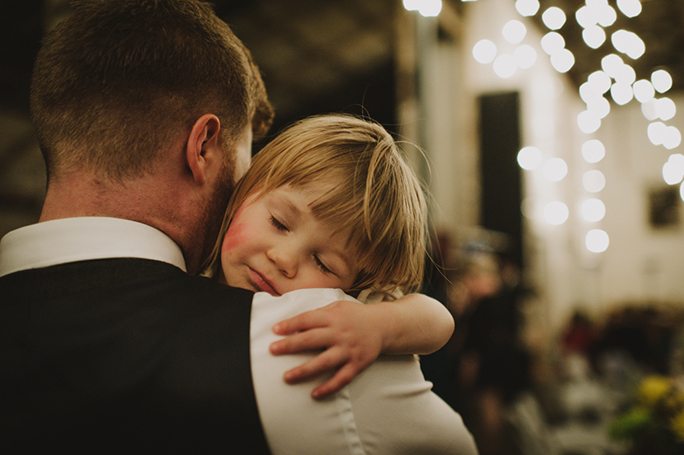 _____
From Elysia + Nathan:
"Nathan and I love photography and have a lot of photography talent amongst our loved ones but we didn't want our wedding day to be work for them. Hunting for a photographer was a daunting challenge and finding Lucy was so fortuitous that it makes it seem like we are very canny decision-makers when in fact we are just incredibly lucky. I say this because even from seeing her previous beautiful work and meeting her beforehand, we could not have known what an exceptional blessing she would be to our wedding experience.
Lucy's presence added so much to our day, although we hardly knew her she made us completely comfortable and the photography-focused times felt like a natural part of the day instead of an interruption. Lucy was never flustered or panicked in spite of the myriad of special challenges the wedding day threw at her and even better than her composure was her excitement! It was clear she was pumped to be sharing the day with us and keen about her craft. Seeing Lucy get a thrill about the lighting that different parts of the venue provided was one of the great joys of the day. That kind of energy and down-to-earth authenticity helped set the tone for much of the day; her presence was warm, grounding and un-intrusive.
I never worried that we wouldn't have amazing photos to capture the day but once they arrived my greatest hopes were surpassed. They quietly and beautifully communicate our experience of our wedding and the vision we had for it but they also reveal Lucy's unique, clever eye. I am particularly fond of the way she manages to catch people unawares and produce stunning portraits from these moments. The result is a collection of wedding pictures that feel like dearly personal art, which is much more than can be planned for or expected from ones' wedding photography. I feel very lucky to have had Lucy as our wedding photographer because of the care, professionalism and genuine joy she put into the process and final products. I feel luckier still to have met her at all because she's a top notch human and on a day when you don't get to spend enough time with anyone, I enjoyed every minute she spent with us."