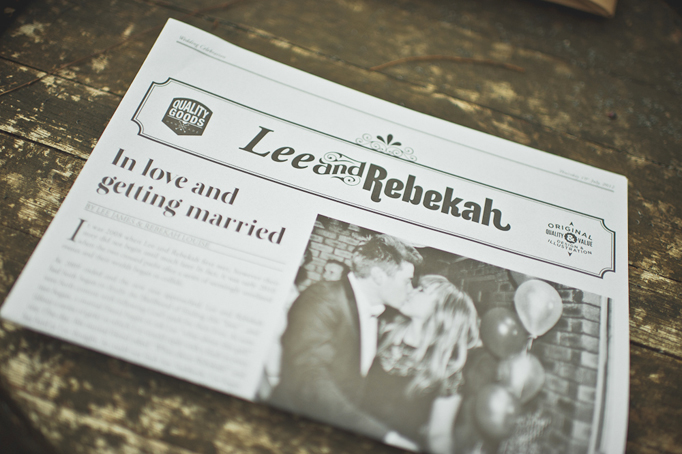 Bek + Lee are blissfully, unabashedly and uncontrollably in love. Married at the charming and rustic Inglewood Estate in Kangaroo Ground, Victoria, these two young lovers would make anyone's heart melt.
Bek looked incredible in her divine Karen Willis Holmes dress, and Lee's Top Shop vintage-inspired suit was so very dapper. As a present to their guests, the couple had  their own newspaper designed, celebrating the story of their love! Such a clever touch. The rest of the details were delicate and sweet; the whole celebration looked like a soft pastel dream.
The couple made the unusual decision not to have a reception, for the sweetest of all reasons – all they wanted to do once they were married was to have a quiet dinner, just the two of them. *sigh*.
I was so lucky to have the chance to meet such lovely people, and capture such a pure and all-encompassing love. Thank you Bek + Lee x x x
Big love to John Possemato for his assistance… and rally driving.    …..                                           ……………………………………………………………….
♦ Featured on The Vintage and Handmade Bride and Magnolia Rouge