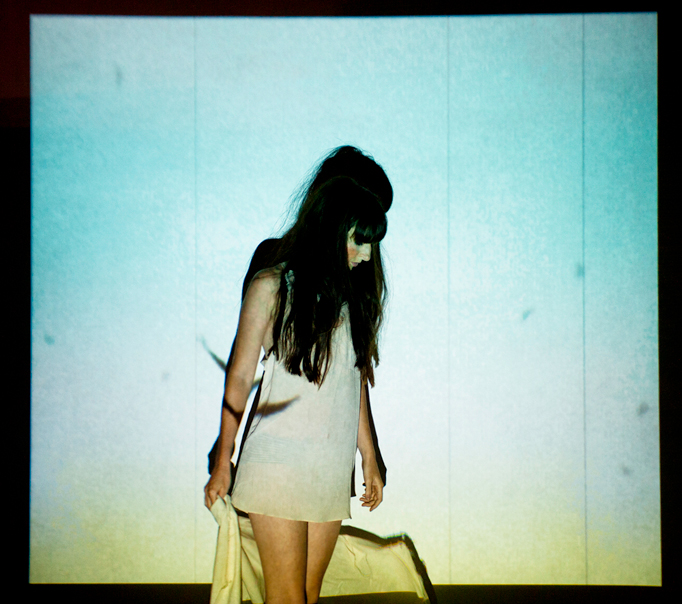 Melbourne songstress Beatrice and I got together for a shoot last week, working with projections by Martin J Hadley. Beatrice makes gorgeous electronic soundscapes combining beats, her ethereal vocals and various instrumental elements from her many collaborators – MCs, DJs, violinists and other musicians from around Melbourne.
She recently had a month long residency at The Empress, and has been playing the festival circuit through summer.
Click here to hear some of her entrancing work.