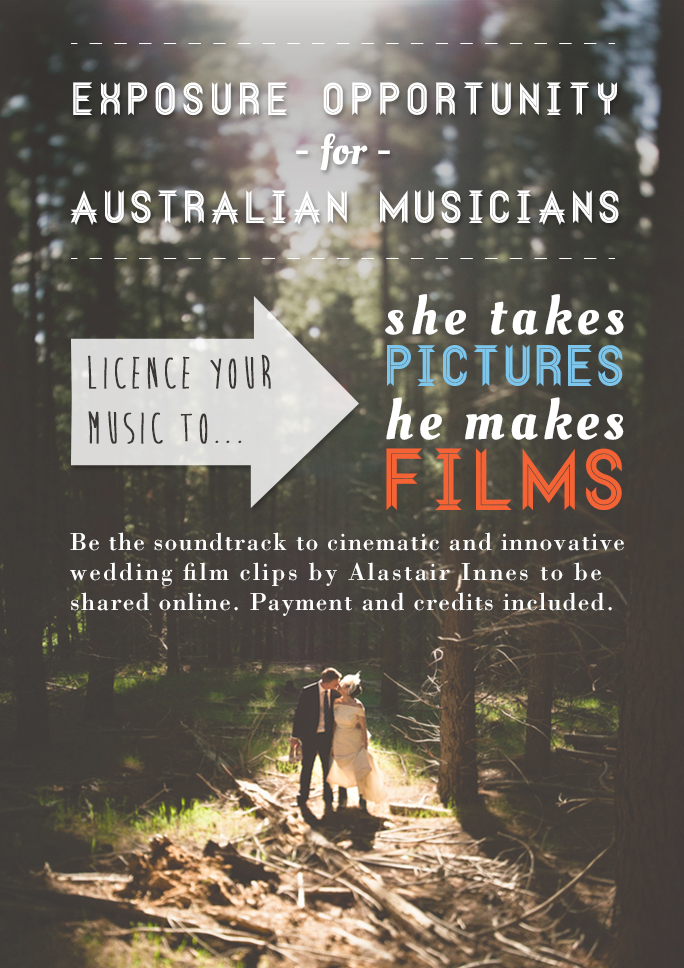 she take pictures he makes films – my new collaboration with filmmaker Alastair Innes – is a project to provide 6 – 8 minute cinematic keepsakes to my clients,  set to music that reflects the mood of the celebration. The first two can be seen here (you'll love them…).
We are looking for talented emerging artists who would like have their music be the soundtrack to the films.  It's an opportunity to have your original songs heard by thousands of viewers online, with your name and the song credit permanently attached to the piece.
If you have a song of any kind – indie/pop/folk/soul/jazz/country/instrumental/atmospheric/postrock – that you think would help Alastair to create more gorgeous films like these, please email me.